Of course, everybody knows that SEO efforts are closely related to regular content generation. Posting new articles to your website's blog and using social media are equally important here. Based on the 2023 Marketing Strategy Report, over 40% of marketers agree that social media has the highest ROI of all available information distribution channels. Short videos with rememberable content easily become viral. If there is a brand message attached to it, brand awareness may boost exponentially. Yet, types of social media content are different and their usage depends on the culture of a particular social platform. While some of them are well-known and come to one's mind quickly, others are rarer or associated with certain activities only.
In this article, we will try to remind you about all possible content type options and explain why and how such content can be best used for your brand awareness and SEO practices. We recommend implementing your social media content ideas in different formats so that you engage more diverse categories of audiences and cover all types of needs for information consumption. Creating engaging content and turning social media engagement into lead generation will remain a challenge in 2023, experts say. So, we advise you to look through available content categories and find the most fitting ones for the audience you already have or dream of attracting.
Who hasn't heard of stories and reels yet? Short-format videos are already part of our life. Numerous social media users do their daily public reports via this type of visual content. According to marketers, short videos are the most frequently consumed content format of all, making up 34% of the ROI.
Short videos include any type of TikTok post (you cannot make a long video and publish it there), Facebook Reels, Instagram Reels, YouTube Shorts, etc. Even on LinkedIn, you can use their video clip functionality to create and upload a short video clip of the same style. Of course, the spread of this trend was achieved due to TikTok growing popularity. Other platforms just wanted to compete better with it.
All of the mentioned shorts have a vertical camera layout and allow adding overlay content such as geotags, custom tags, text, emojis, stickers, etc. Some platforms even allow configuring custom buttons that can be used to generate leads, including gathering user content and their personal data.
In your branding, all types of video content for social media is an excellent way to remind of your logo/company name/business title every day, non-intensively. If your reels are entertaining, make one smile or feel happy, or share useful information in a concise form, people will definitely subscribe for regular updates watching. The mind always adds a logo to make the brand visually remembered and clickable tags to navigate to the main webpage for details or ordering easily.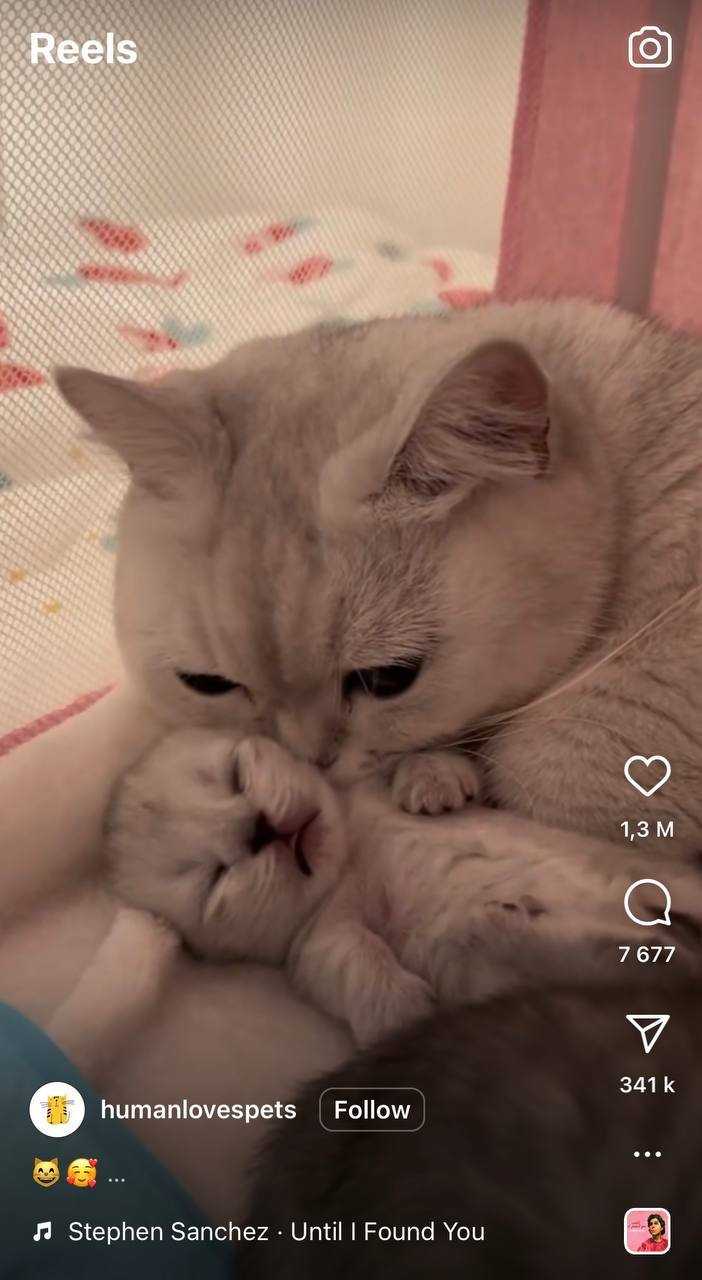 Long videos are a somewhat different story. These may include live videos / live streaming from events, exciting places, unusual circumstances such as weather or an unexpected occasion, but also any long videos prepared intentionally. This is about both amateur and professional content, flashmobs, lessons and explanations, walk-throughs, process demonstrations, unpacking videos, video product or service reviews, interviews, and even cartoons and films if you or your team is capable of making those.
We recommend always adding keywords to your video titles and descriptions. This will allow you a better ranking both within the platform and in Google search. For example, TikTok and YouTube videos can often be seen in SERP. We have recently written about optimizing YouTube videos in our blog and shared some tips there.

2. Interview/podcasts/webinars
Another type of video or audio content format is interactive dialogues or monologues. These may refer to any professional or entertaining activity involving a professional in the chosen field. This social media content category includes single or group interviews, podcasts, and webinars as well as other similar recordings published as a list. To create such content for your social media account, you can either take the role of a facilitator or interviewer gathering a professional opinion, advice, or experience from an expert or take the part of an experienced professional yourself. The recording may also become a combination of two approaches.
When you are an interviewer, you can invite somebody interesting for your audience and ask questions. The recorded answers should be either educating, useful, or entertaining to your audience. You can also record a podcast in the form of a dialogue where two experts discuss a topical issue or dispute, and the discussion is interesting and engaging. Webinar, on the contrary, is more suitable for an expert position. This is a video-recorded teaching or explanatory session, usually with a demonstration of a PowerPoint (or another format) presentation or live demonstration of some activity, such as diagram drawing, using complicated software, or doing some physical task in a specifically equipped room (e.g. explaining how to set up light for a photography session). Webinars are the most suitable type of social media content for businesses, especially if the speaker's expertise is proven and well-explained.


Interviews, podcasts, and webinars should be SEO-optimized for specific audiences unless their nature is fully entertaining.
We recommend optimizing your podcasts and interviews published on social media by including:
An interesting and grasping title that includes relevant keywords;

The description includes various keywords as you have more space (include long-tailed phrases, too);

Well-thought-out structure based on your audience analysis, which includes keywords of each new podcast episode;

Interesting and catchy visuals were added to attract and call for watching;

"Subscribe" and "Share to social media" buttons were added everywhere.
If you publish your podcasts on a single social media platform only, we recommend also posting them on Google Podcasts, Apple Podcasts, Spotify, and other dedicated places for more searchability. For example, Google Podcasts allows RSS feed configuring which is SEO beneficial for your content.
Memes are probably the best content for social media, especially if you are a user. They are funny, trendy, and relatable, so people like sharing and reposting them as well as retelling and reusing them. So, having a logo or author's stamp on it may help your brand increase its recognizability.
To generate new memes, you might need to be a creative expert in creating them or be lucky enough to accidentally create a viral one. A simple option is to use ready meme templates and fill in your phrases (of course, related to your main professional activity). However, what you can do is either
gathering the most high-quality memes in any area and posting them in chunks once in a while, or

seeking memes that relate to your professional area and use them in combination with a short post that demonstrates such a relation.
For the latter case, a meme will serve as a post inspiration and help you attract your readers' attention to your text through the image attached.
When posting a meme on social media, add hashtags and descriptions including keywords, which identify this image. For example, you can add a movie title, actor name, politician, song, etc. but also a group of keywords that explain what you laugh at (a profession, animal, relationship, etc.). You can also share memes on your website. Then, include the keyword in both the alt and title of the image. Also, add corresponding keywords to the text placed the nearest to the meme. Here is a more detailed guide on how to SEO-optimize images posted on your website.
A popular subtype of meme content is GIF. GIF images are funny and memorable, and they are easier to create than memes. Use dedicated software to cut and loop your short-life videos or add several photos into one looped story and add a phrase to make it a joke or a mood maker.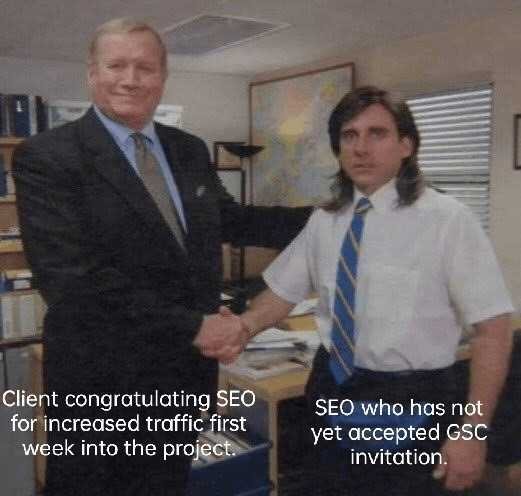 While three previous social media content examples refer to ones for passive consumption, polls, and questions a content category with direct audience involvement. When posting a poll, you are inviting your readers to participate and "talk to you" with their short answers.
We suggest creating polls that are really engaging. The first 3-5 visitors should click and answer just because it is trendy and interesting. As soon as you have gathered at least some answers, other potential participants may just click to find out the resulting statistics (if the poll's results are not displayed immediately). From a technical viewpoint, such increased behavior on your social media account page will increase its internal ranking in the platform and your content will be displayed higher or more active than before. From a marketing perspective, if your polls are interesting and entertaining, people will subscribe and wait for more. If they are teaching (for example, after each such post you may publish another one with an explanation - especially if people tend to answer incorrectly), people may subscribe out of a need to learn more or follow a professional opinion for the topic of interest.
Don't forget that polls can help you start ranking for low-search-volume keywords. Each search query can be created based on a thorough analysis of keyword statistics so that you could add many LSV keywords to the same page while still having it look natural.
5. User-generated content (UGC)
User-generated content, or UGC, is uniquely created content that can have any form, from text or image to a podcast or a live video. Yet, this content type deserves a separate category because it is a deeply original, honest, and true story of something. UGC can be a customer story about how they received a particular product or service or how impressed they were by a certain experience. UGC can be a brand loyalist story about how they like their brand-new iPhone accessory. It can also be an employee story about one's employer or professional experience. In any case, UGC means sharing first-hand experience, which is usually an emotional and trusted story worth to be consumed and sharing.
To benefit from UGC in brand loyalty increasing, create a welcoming and open space for brand interaction. Allow tagging your brand when sharing your own experience or posting a product review. Organize entertaining and engaging discussions for the most topical issues but link to and do that under your brand, so that the dispute emotions become linked. A professional moderation of such discussions will allow for avoiding PR scandals, while emotionality will make the posts more remembered and sharable.
If you want to increase organic search traffic to your website, UGC is one of the proven and cheap ways. Just allow your visitors to leave comments and communicate with one another. A bonus is if they also can upload videos and images. Intuitively, users will use long-tail keywords when writing about a product. If most of your UGC traffic is generated in social media, you can make corresponding screenshots to generate traffic to your website or enable a direct data-pull integration. If you will make it look nice and even clickable, you will both have SEO benefits and improve your website as a whole.
We have already mentioned webinars above, which refer to one of the types of educational content. However, this category is not about webinars only. Educational posts may refer to articles and expert opinion sharing, use case and business story analysis (e.g. if you are a PR specialist, marketing analyst, or a psychologist), manuals and guides, etc. We recommend using your customers' questions as a guide to creating your educational content and a source of inspiration.
Any type of guide you will post on social media is a good opportunity to include keywords. They will both increase the manual's search visibility and help you receive high-quality traffic to your website. Visitors coming from links in a step-by-step guide are the ones really want your expertise. They will increase the average visit duration and decrease the bounce rate, improving your overall SEO KPIs.

7. Testimonials and reviews
Based on the latest major Google update in March 2023, the importance of user product and service reviews for SEO has increased even more. Testimonials include a subjective customer opinion about the product's real-life usage and the value obtained from that usage. They also help to understand the product's future maintenance and how long it may serve. So, testimonials and product reviews are very useful for any potential customers wishing to get positive information about their planned purchase.
Gather as many positive reviews for your selling items as it is only possible. Whenever possible, get an expert review from an influencer, celebrity, or famous blogger. You can organize the exchange of reviews and other types of cross-collaboration, and you can also repost reviews from one platform to the other and to your main website. A good option is to create a dedicated section called "They talk about us" and gather reviews into it. This will allow interested visitors to find all opinions in one place. Overall, by managing your testimonials and product reviews on social media, you increase your brand visibility and brand awareness and improve your website from an SEO perspective.
Customer testimonials and reviews can also become an inspirational source for generating other content types, such as educational content/webinars, long-form blog posts, and case studies. We do not consider the latter two content categories in this article, but you can use them definitely, too.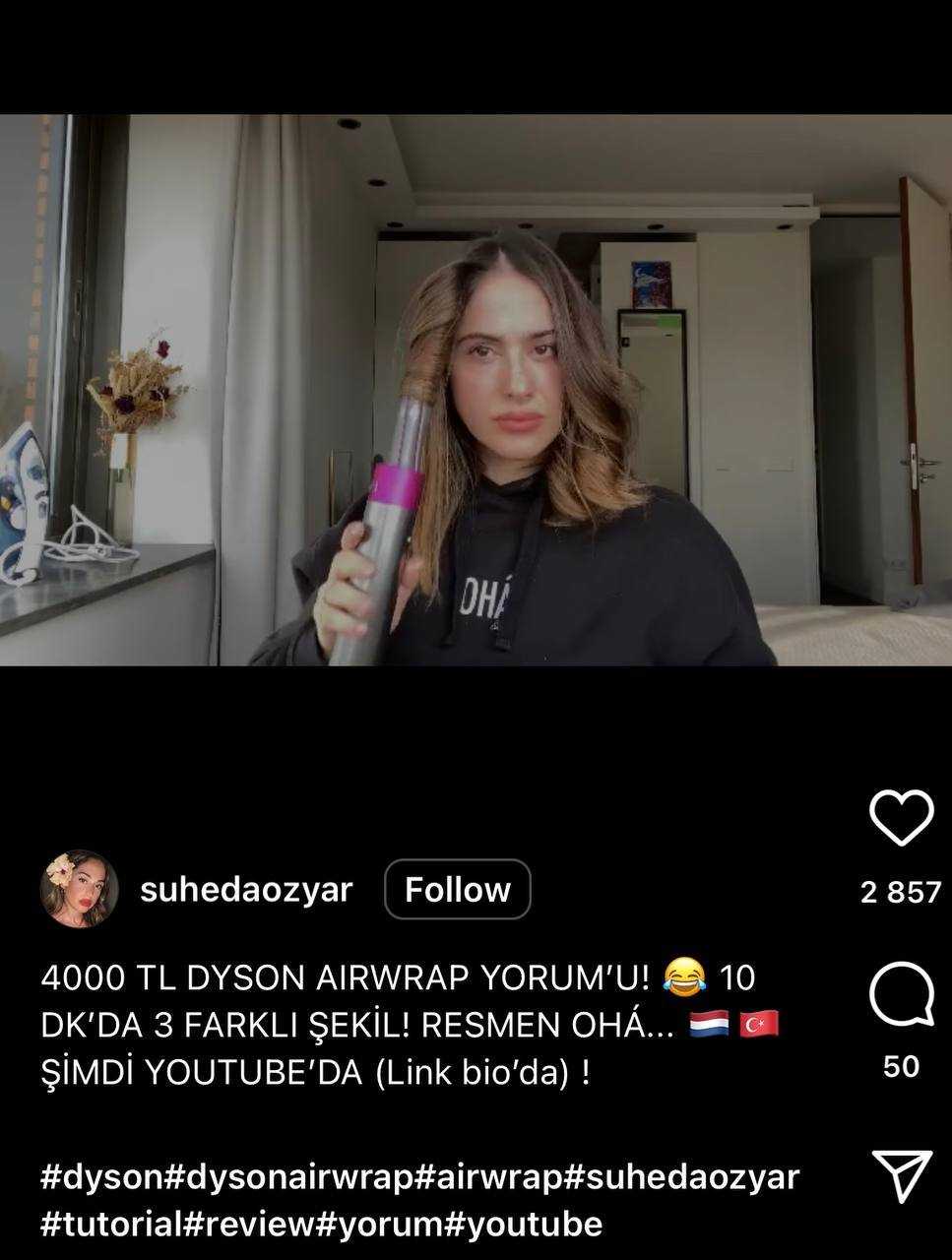 On some social media platforms, there is an opportunity to directly sell your products or services. For example, Instagram and Facebook accounts allow selling goods right from the account (and set up their paid advertising accordingly). Other platforms to use for the same are Etsy and Shopify. This approach is especially liked by millennials because it is about a shorter sales funnel and improved customer experience. An example of shoppable content can be an image of a product in a good interior showcasing how well a bathroom or bedroom accessory may fit these rooms' interiors and add to the hygiene feeling.
Even if you cannot get a BUY button on a platform you actively use, we recommend creating content with shoppable images and videos. These might present your products or services with great detail, such as model, characteristics, size, color options, price, production details, materials used, usage, delivery options, etc., and call for a desire to buy. Shoppable videos can become especially engaging if they combine the characteristics of a product presentation and a detailed product review. This may save a person time from visiting a physical shop if the video has successfully created the effect of presence and the sense of trust in the quality and characteristics presented. With this intention, a visitor will most likely want to click on your website's link and make the purchase. So, mind adding per-product or per-service links to your website for each such post.

We have considered different types of social media content and how they contribute to your business or personality brand awareness. As a marketing poll indicates, social media platform users prefer funny content (66%) firsthand, followed by relatable content (63%), and then trendy posts (59%). Funny content is memorable, that's why reels and memes come first in our rating. So, the best types of content for social media in 2023 are short and long videos, interviews and podcasts, memes, webinars, polls, UGC, educational content, testimonials/reviews, and shoppable content. You can focus on some of these categories, or use them all depending on your area of activity and professional expertise to increase your social traffic. The purpose of this article was not to say that all types need to be used at once. Rather, we are reminding you that maybe an important category is missed out, which ideally passes to what you are selling or spreading the word about.
Overall, the recommended strategy for your social media activity related to brand awareness and brand recognition (which ultimately result in improved SEO results, too) is simple: Create high-quality content which your users like, and post it super regularly. The first parameter will not allow you to turn into a spammer. The second condition will let you be ranked high by internal social media engines and displayed to more people due to corresponding feed generation principles.

Frequently Asked Questions