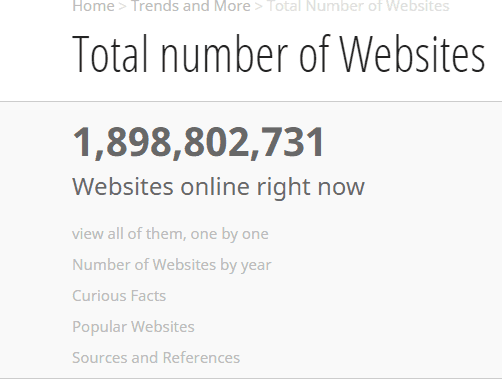 And this number increasing every year: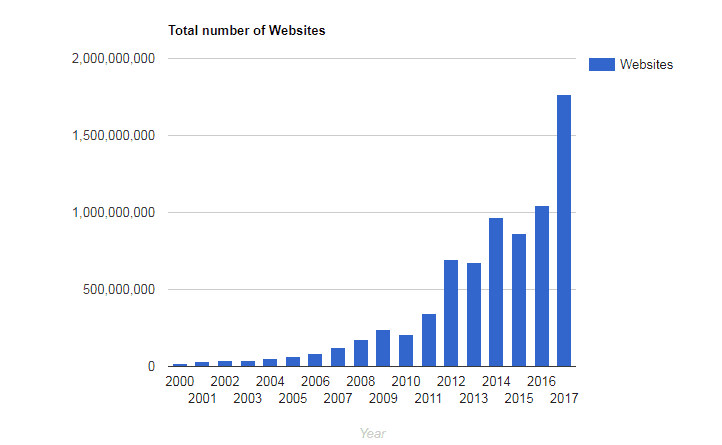 How do you think, are all of the websites need a traffic? Of course, they are! And all of them asking themselves like "How to increase traffic to my website?".
But here is the one small thing: only 9% of content gets traffic from Google. That's why you need to find the ways to promote your website's content and increase traffic to your website. How can you do that?
We've prepared a list of 9 actionable ways to increase your website traffic in 2018 for free (well, almost for free). So check it out and find the best opportunities for your SEO strategy!
As you may know, there are more than 200 Google's ranking factors that may have an impact on your website. And all of these factors we could split on On-Page and Off-Page Factors. Now we're going to pay attention to On-Page SEO factors.
First of all, check the next points:
Keywords in Title tag. It's an important on-page SEO signal, so you should put your keywords in Title.
Keywords in Description tag. Yes, you're right, Description tag isn't the direct ranking signal. However, the right Description could increase your click-through-rate - and this one is a key ranking factor.
Content Length. Search engine ranking correlated with content length, so if you'd like to be in the TOP of SERP, then your content length should be at least 1900 words.
Keyword Density. Don't go overboard, but try to keep your KD within 1-3%.
Page Loading Speed. Needless to say, it's one of the major ranking factors in 2018. So check your page speed at first, then fix all problems in case of need.
Multimedia Files. As said one industry study, there is a strict correlation between SERP ranking and multimedia presence in the article. So you should place at least one multimedia file (video/infographic/image) on your page.
URL length. The shorter - the better, as said Ahrefs study.
A Number of External Links. Yes, it's another one major ranking signal. As said various studies, you should have backlinks to your page if you'd like to see it in TOP-10 Google results.
As you already see, all of the aforementioned points are aimed at improving your website's quality.
And as you can see, this is not a single "one-page" requirement. All of these rules apply to any and all pages on your website.
2. Invite Others to Guest Blog on Your Site
Guest blogging could be a two-way street for you. In addition to posting content to other blogs, invite people in your niche to blog on your own site. They're likely to share and link to their guest article, which could bring new readers to your site.
Just make sure you're accepting guest posts from people who are passionate about your niche and who write well. You don't want to spend hours cleaning up a poorly written post — or suffer the backlash if the person espouses incorrect facts or otherwise irritates your audience.
3. Don't Forget About Guest Blogging
You can be (and should be) guest blogger as well!
You heard that guest blogging is dead, as said Matt Cutts in 2014. But the core point was like "Don't write a super-crappy guest post just so you can get a link". That's all.
Additionally, don't forget about relevancy. Relevancy is the most important criteria for effective link acquisition and traffic increasing respectively. Placing a guest post on a reputable and relevant website can increase blog traffic to your website and help build your brand into the bargain.
4. Find Referral Traffic Opportunity
Today, you have a lot of opportunities to increase traffic and conversion from the different referral sources. For example, you can use one (or all) of the next:
Quora. One of the largest Q&A websites that helps to bring a lot of traffic to the website.
StumbleUpon. Another one great source, where you can share your blog posts around other users.
GrowthHackers. This platform is a unique place for the growth hacking content. If you'd like to share an article about SEO, local SEO, marketing or growth hacking, you should try this source as well.
You can also find other places to promote your content and get more traffic.
It's obviously, isn't it? Yes, it is, but it's still working very well, and you can increase blog traffic very fast. Paid search in Google and/or Bing, social media advertising in Facebook/Instagram, display advertising or website/forum advertising are all excellent ways of attracting new website visitors, building your brand visibility and getting your site in front of people.
Adjust your paid strategies to suit your goals – do you just want more traffic, or are you looking to increase conversions, too? Each paid channel has its pros and cons, so think carefully about your objectives before you reach for your credit card.
6. Conduct interviews with thought leaders
It's a very, very strong and effective tactic to attract a lot of visitors to your website. First, your existing audience is more likely to visit the site and hear the advice from a trusted expert.
Those fans are also more likely to share this type of post with friends.
Second, the person you interviewed is likely to share the post, as well. At a minimum, he or she will likely post the piece on social media.
Even better, though, the influencer may even send a link to the interview to his or her email list.
7. Leverage LinkedIn's Publishing Platform
LinkedIn's publishing platform is a great method for marketing the content that's already on your website. Publish a unique, high-quality post on LinkedIn that delivers an enormous amount of value and ensure that you link that content to anchor content on your blog or website to gain that all-important authority bridge to your primary post.
You can also post a teaser for your blog posts on LinkedIn. Include a link at the end with anchor text like "click to read more." It's a great way to convince people to click through and continue reading the post on your site.
8. Don't Forget About Internal Links
Look at this results of the SEMRush study about the most important Google ranking factors: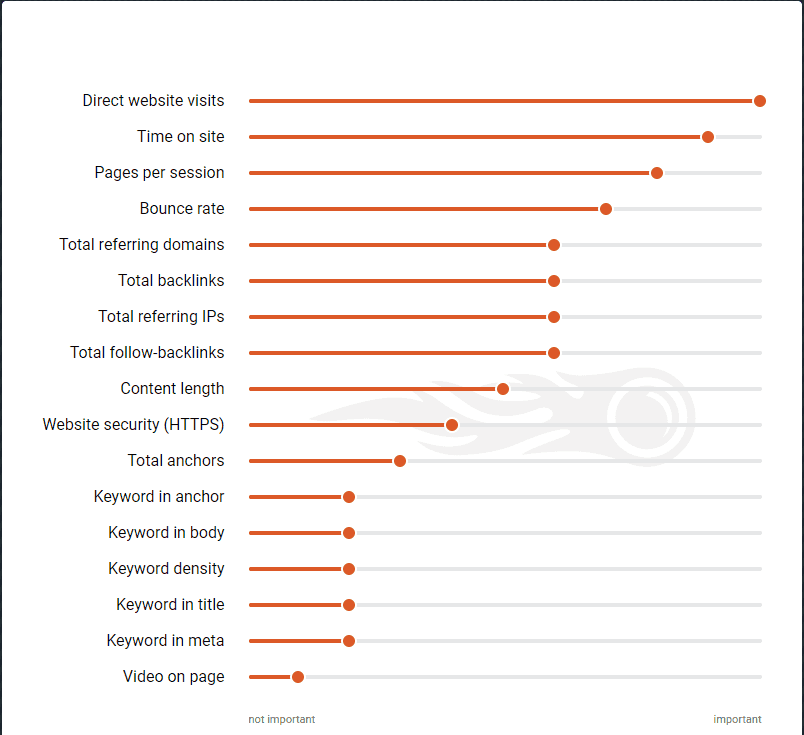 As you can see, time on site, pages per session and bounce rate are one of the most important metrics. So you should increase it if you want to increase your traffic respectively.
One of the ways to do that is internal linking.
When creating and publishing content, be sure to keep an eye out for opportunities for internal links. This not only helps with SEO, but also results in a better, more useful experience for the user – the cornerstone of increasing traffic to your website.
9. Improve Your Email Marketing Strategy
Email marketing is a very powerful tool that drives your traffic. In according to Scoop.It study, email marketing increases traffic better than paid search and other traffic sources.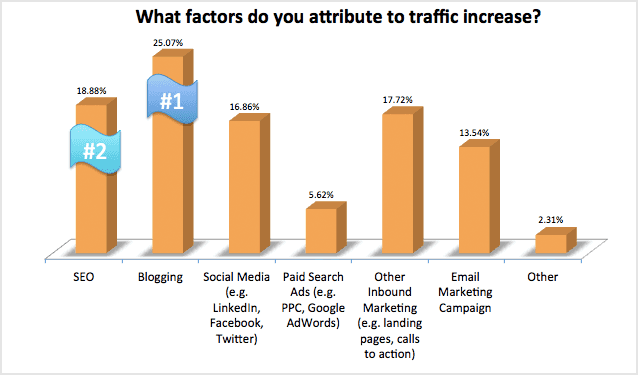 Even more - email marketing increasing brand visibility and can perform better than social media!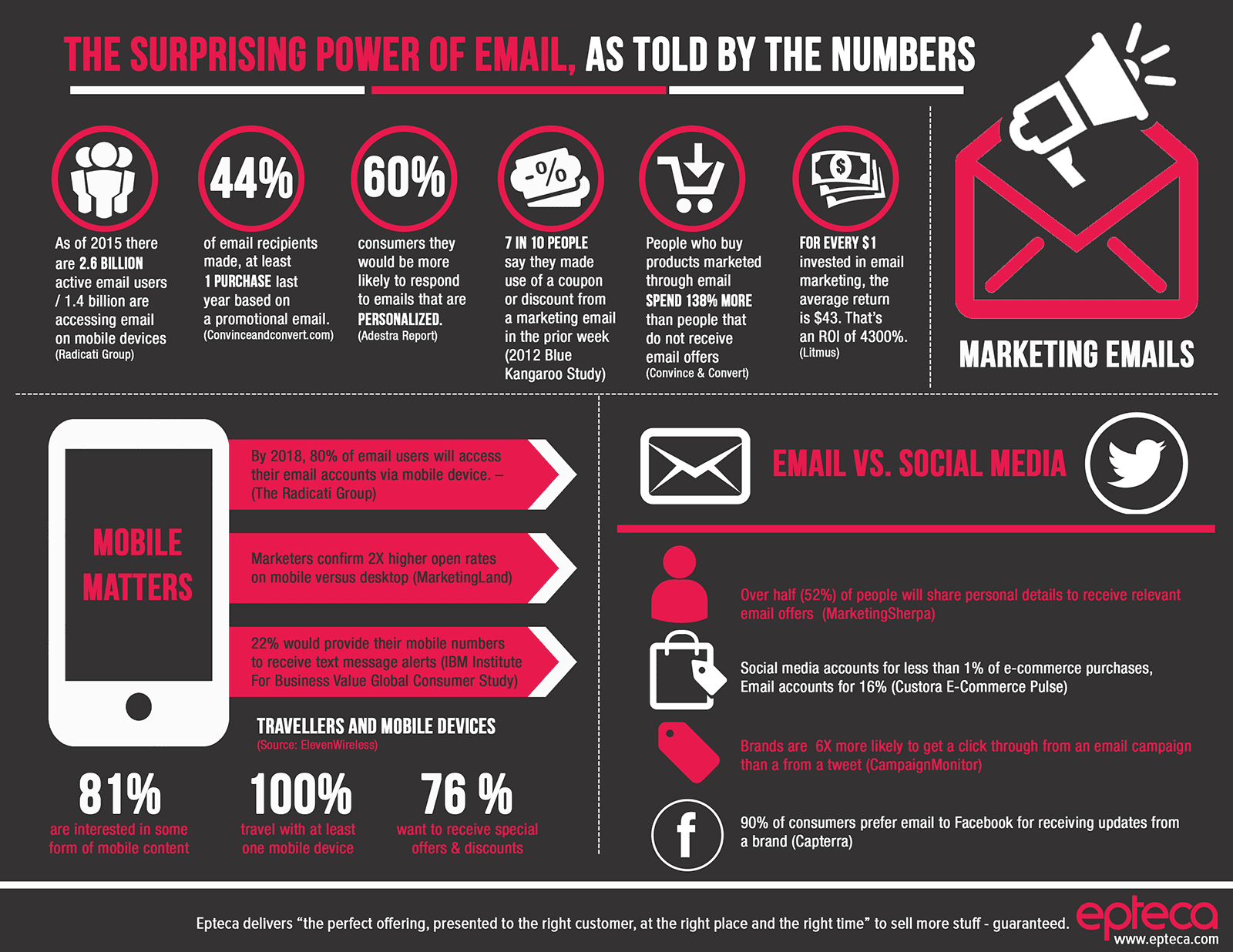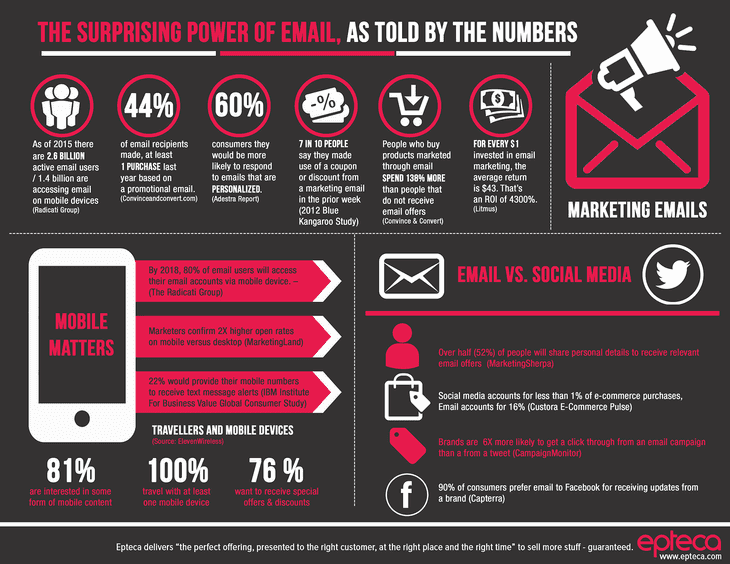 Just be careful not to bombard people with relentless emails about every single update in your business. A friendly email reminder about a new service or product can help you increase your customer traffic as well.
That's all! What do you think about this list? Did we forget any essential ways? We'll looking for your comments!