According to Google's official announcement as of March 15, 2023, another core update was made with an expected rollout lasting up to two weeks. It means that from now on and until April 1 at the latest, you can start noticing changed results from your previous search optimization activities. Namely, some web pages may start performing differently than they did before. Fluctuations were spotted by all major SEO tracking tools and SEO influencers.
What Has Changed?
First of all, this is not the first Google update in the recent series.
In February, the search engine upgraded its product reviews mechanism, having affected such languages as English, Spanish, German, French, Italian, Vietnamese, Indonesian, Russian, Dutch, Portuguese, and Polish. The rollout finished on March 7, 2023. It means that high-quality product reviews are now affecting website ranking even more and the real-life reputation of the business remains critical for search visibility.
The Core Update followed in just two weeks. This announced March betterment is a change applied to the core ranking algorithm of Google. Correspondingly, one may expect significant changes in the mechanism, which is yet to be fully assessed over time.
Data categories and product/service niches most affected are Finance, News, Shopping, Games, and Online Communities. Some of the Google features that were heavily affected are Google Discover, Google News, and feature snippets.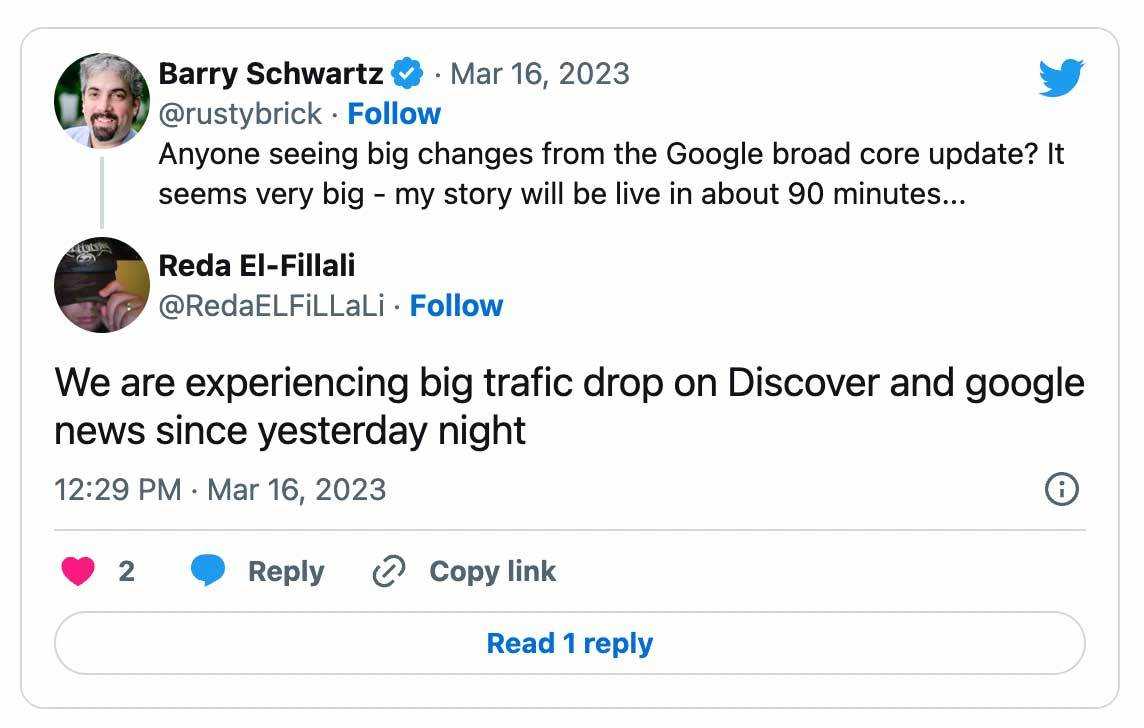 What Is the Impact?
Twitter and other social media are full of professionals' reactions to the upgrade. SEO specialists notice considerable impact across different niches of the market. Trusted ranking tracking tools demonstrate massive volatility for webpages that were characterized by stable visibility before. It looks like all types of content are affected, with increased emphasis on rewarding high-quality content even more than before. A wide and fast effect is expected.
Google did not announce the percentage of search queries affected.
It is still too early to evaluate but specialists claim that the update primarily affects the black-hat SEO community, so recommendations are to do as white-hat SEO as it is only possible. Previous experience shows that Google may release unannounced fixes soon after to refine the algorithm changes released. However, they will have less impact than the initial launch.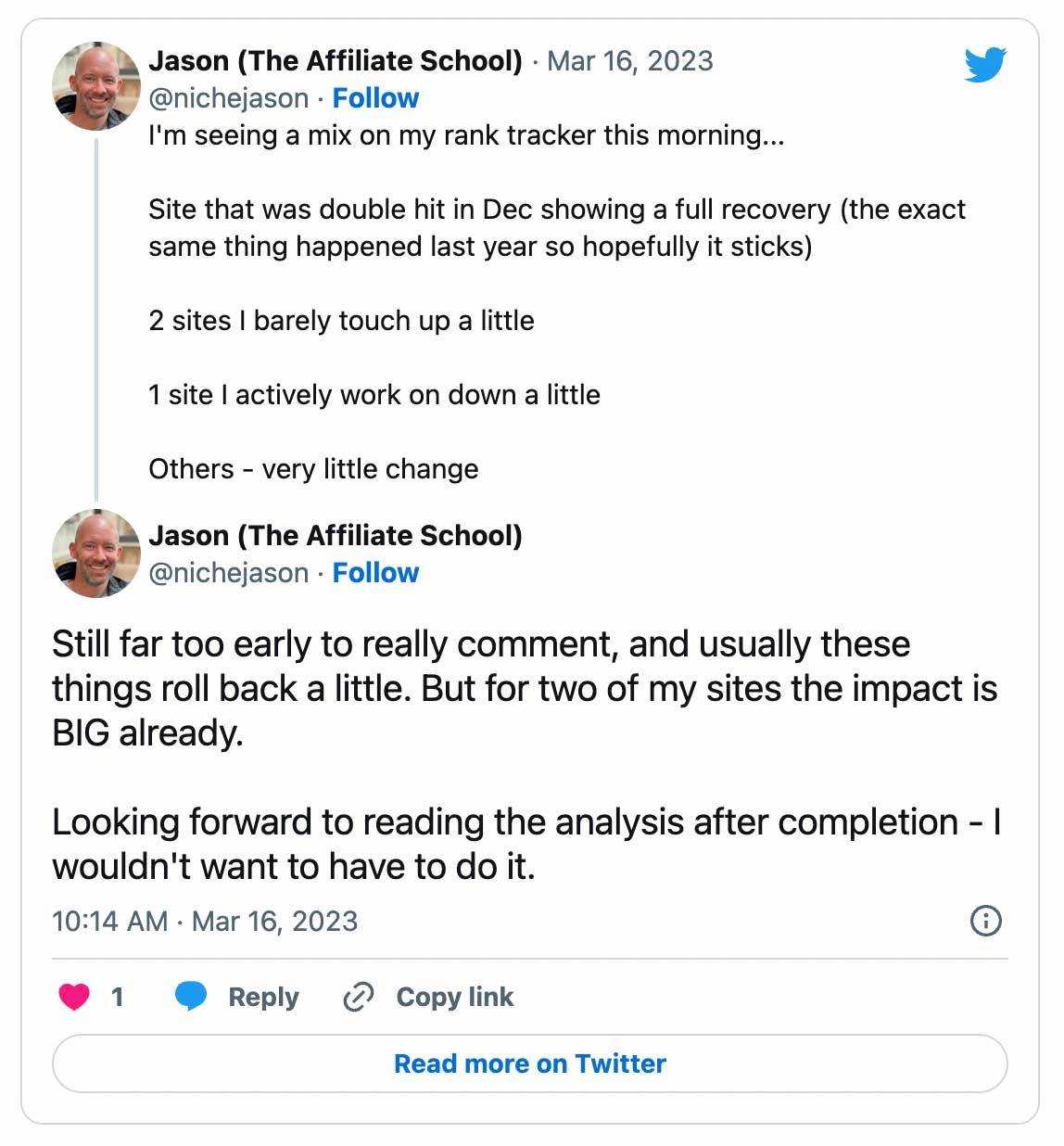 Recommendations
Based on the nature and impact of the core upgrade, the recommendations for SEO specialists are listed below:
Wait with any significant SEO strategy changes until the rollout is complete;

Increase quality and usefulness of the content for any article published since now;

Focus on how helpful your website is to your end-user;

Mind creating/improving your product/service reviews if not done before;

Don't be afraid of penalties as they are not the idea of the current release;

Don't think you will be able to avoid long-term impact if you do nothing.
Conclusion
Once in a while Google changes its search ranking mechanisms and March 2023 release was one of such major updates. You might notice considerable changes while doing your regular position monitoring but be patient to wait until the rollout is stabilized. Remember that the performance statistics of your website during the update's release may show unusual swings and should be ignored. Don't panic and wait until the rollout is complete.
FYI: Previous core update from the monopolist took place in September 2022.