The terms Artificial Intelligence (AI) and Machine Learning (ML) are widely used today, yet not everybody realizes what these concepts entail. Referring to all types of automated assistance for performing human-like tasks, AI and ML help people drive a car, learn to play chess and speak a foreign language, find rhymes for poetry, and refine custom-written text style and tone, while also adjusting their assistance on the go. Using AI for SEO means that human-like tasks and repeated activity can be well automated and assisted, too. In addition, AI tools may be more efficient in SEO-optimized content generation than even content writers, as automatically created texts are based on AI-assisted analysis of search and content-demand trends. Such aid may bring much joy and help SEO specialists save their time and resources. In most successful cases, AI can spot patterns that humans don't notice and help users reach their goals in new, more efficient ways.
What Is SEO Artificial Intelligence?
The very term AI is an umbrella term encompassing all areas of intelligent automation, from machine learning and deep learning to computer vision and natural language processing, and uniting all areas of smart development of cognitive task performance. AI technologies learn how activities are performed today and how decisions are made by humans, replicate and automate these tasks and do them more quickly and efficiently. At that, AI often includes self-learning and self-enhancement mechanisms, which means that the technology is continuously improving itself.
In SEO, AI-powered technology is used to guide search engine optimization practices for better ranking results, generating more organic traffic, spotting new optimization patterns, performing a regular automated keyword search and SERP analysis, finding popular topics for the website article, and generating new original content, and more. If you remember, Alexa and Siri use their AI functionality to maintain a human-like conversation with their users asking questions. In a similar way, AI-powered SEO enables cognitive functioning to be your smart SEO assistant who does not only do what you ask but also thinks about what you need and suggests something more.
The areas of AI SEO application include:
advance predictions of search trends and SEO rankings,

suggestions for content strategy and content optimization,

automated keyword analysis and enhanced competitive research,

near real-time maintenance of search listings,

lacking links analysis and measuring the total link value,

content checking and SEO-optimized content generation,

scaling up existing SEO practices,

establishing the so-called 'topic authority,'

building SEO and content creation strategies to achieve the target SERP results,

spotting hidden search and user behavior patterns to be used for SEO improvement,

understanding the nature of Google's algorithm updates quickly after their release,

and much more.
Overall, one can apply artificial intelligence to any type of SEO analysis, research, forecasting, optimization, and generation practices, if previous experience is available to enable machine learning before you start.
So, what are the main reasons for you to start using AI SEO for your website optimization? First of all, AI SEO optimization is applicable to all four major SEO topics: keyword research, SERP analysis, content creation, and website/webpage optimization itself. Secondly, AI offers new opportunities in classical optimization activities, not only allowing to scale them up for larger volumes and to achieve the same results in a shorter period of time but also offering higher efficiency and a better analysis where patterns spotted and conclusions drawn can be better because humans tend to make errors and a person's cognitive process is different from machine learning and machine cognition. Lastly, AI SEO allows solving several important problems, which are the ultimate challenges of any SEO specialist. These include:
search engines algorithms change frequently and unexpectedly (AI SEO will make predictions and quickly analyze what has really changed and how it affects a website's search visibility);

lack of clarity why the same SEO strategy may bring different results for two competing websites (AI SEO will spot and explain implicit reasons);

difficulty and high resource consumption to conduct really accurate competitive research (AI SEO will do it for you);

total website's link value and keyword link values are hard to measure, keyword stuffing/clustering and topic authority are difficult to identify (AI SEO will do it for you).
Top AI SEO Software Tools
More and more AI SEO software tools emerge every day as the machine learning area is being actively developed and invested now. For your convenience, we present the below top services, which you can use to benefit from artificial intelligence in the search engine optimization field, including registration links and brief overviews of available functionality:
Alli AI. This SEO AI tool helps to develop the most suitable SEO strategy for your website, find the best backlinks by parameters, do some SEO coding, optimize existing web content and also track your traffic progress achieved so far.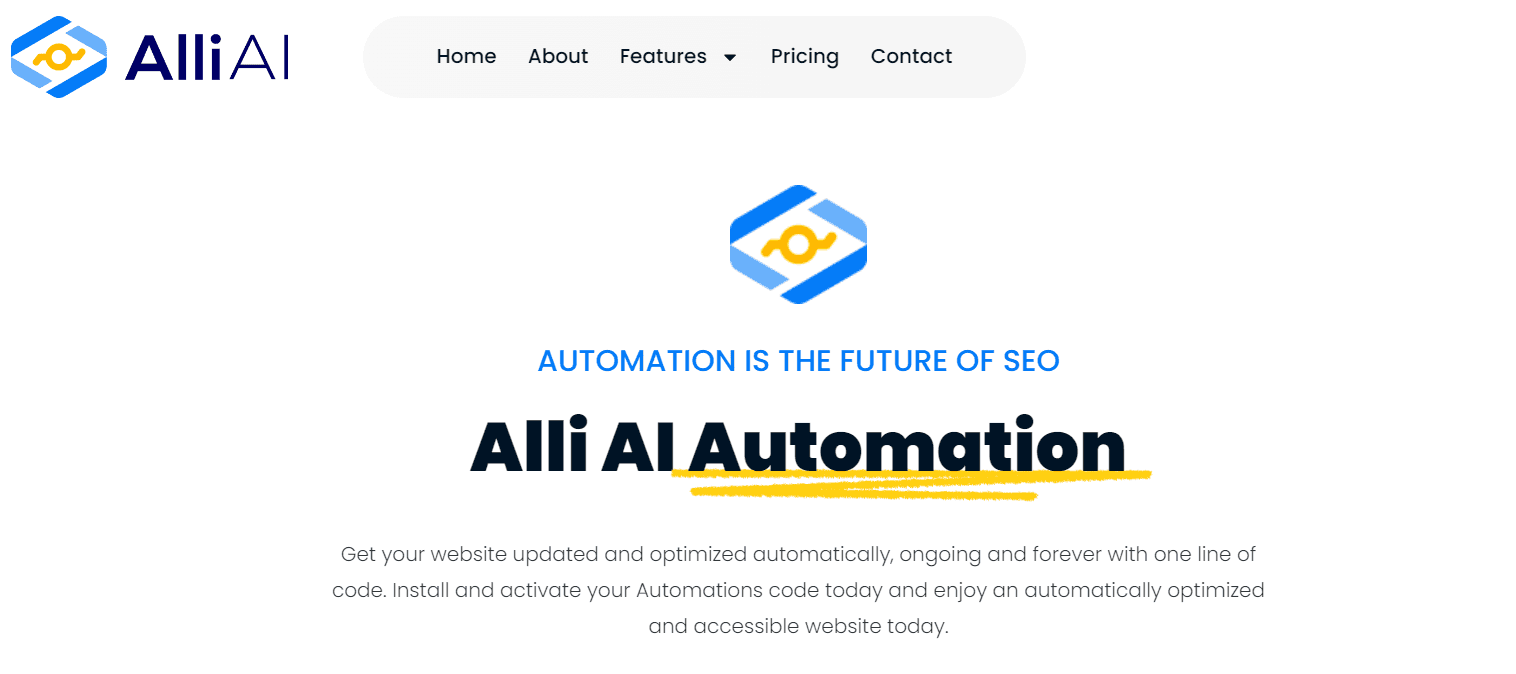 Acrolinx. Supporting six different languages, the Acrolinx AI tool helps create smart marketing content for enterprise businesses with a controllable tone of voice and consistent and correctly localized professional terminology for such areas as financial services, healthcare, life sciences, manufacturing, and more.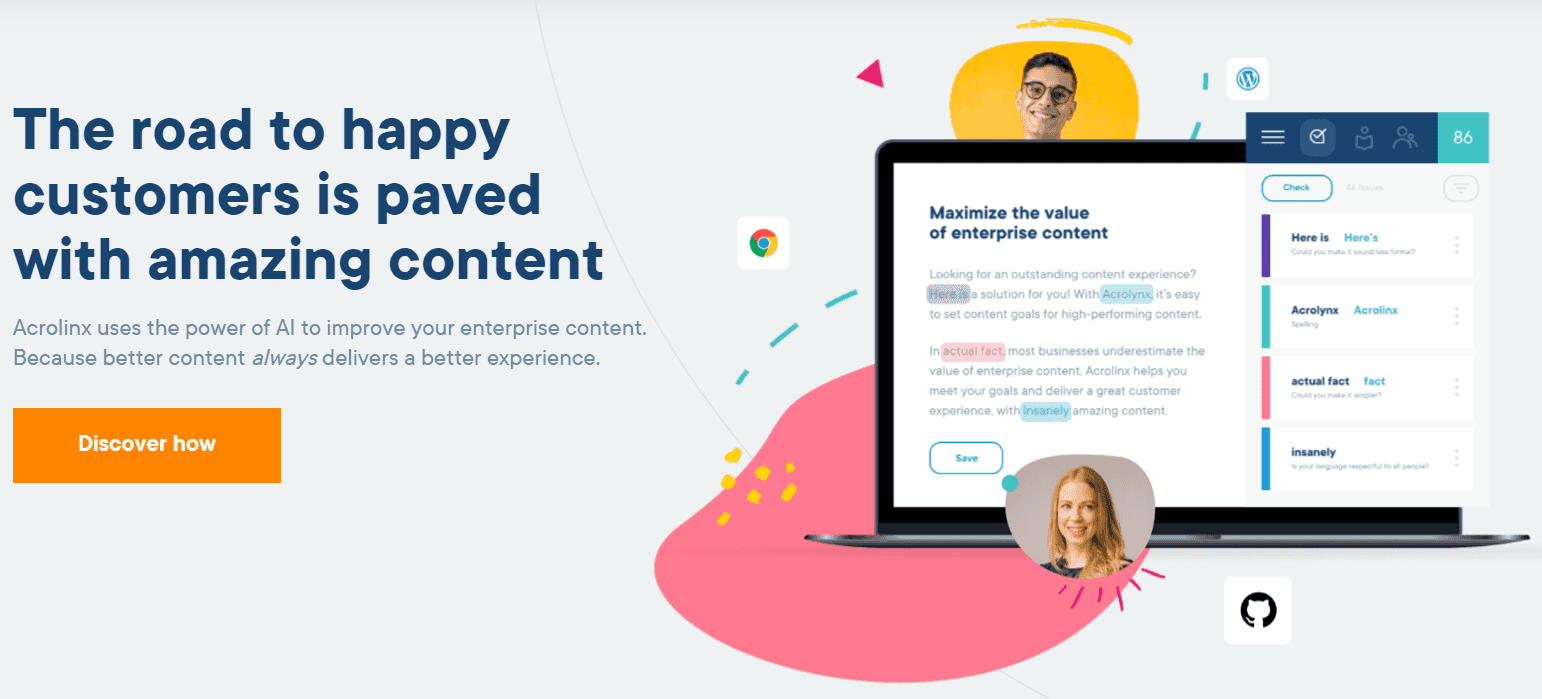 BrightEdge is the tool that enables, besides other functions, content performance monitoring at low-level controllable granularity and complex opportunity forecasting. Its profound Data Cube offers analytics to suggest the best suitable SEO strategy for a website.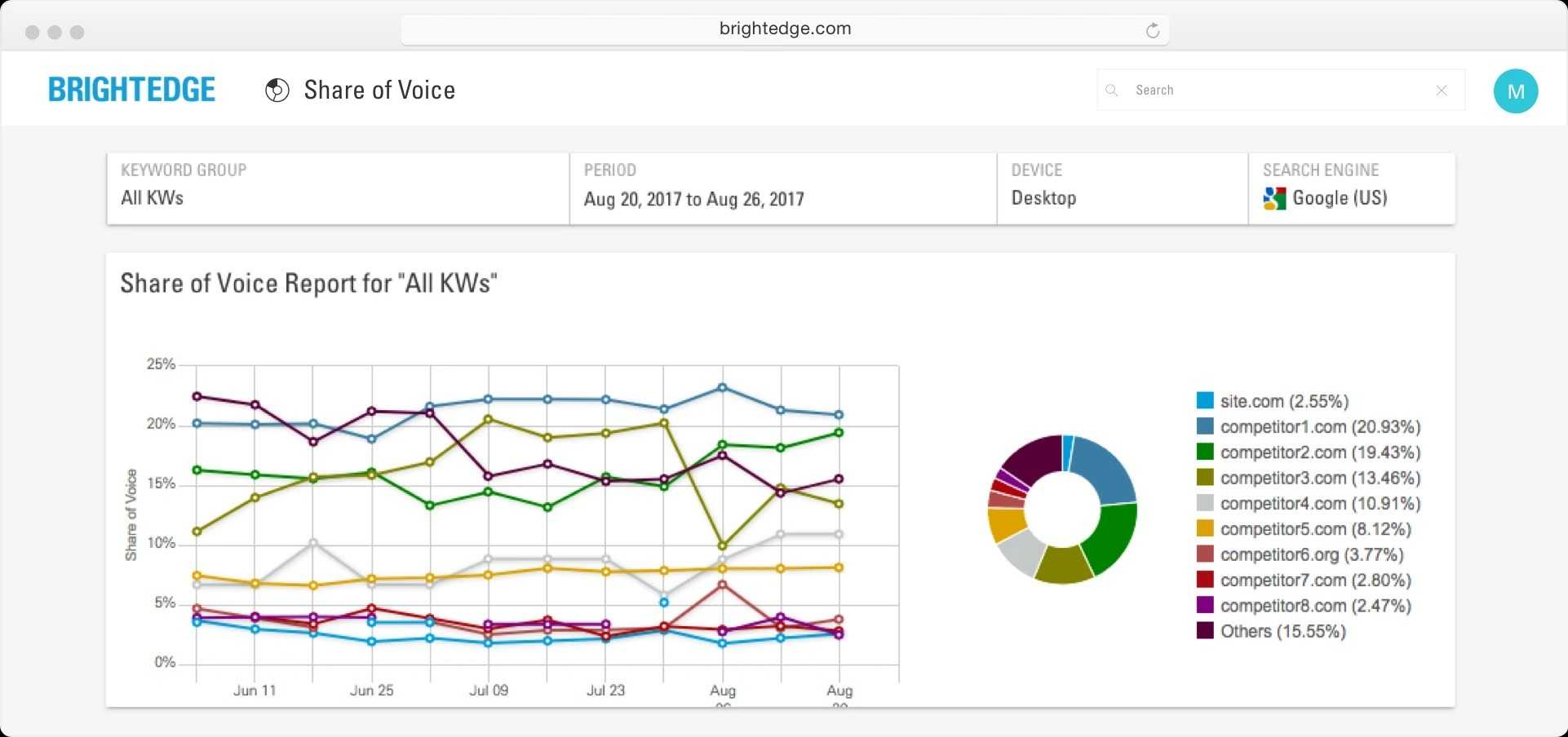 Frase software is designed to assist in content analysis and content generation jobs. Not only it performs a comparison of your content against competitors but also helps to prevent content decay.

Market Brew. This tool is different from others due to the powerful emulation it enables. This is an SEO testing platform that allows checking the results of your actions on your rankings on a chosen search engine before you actually perform the change.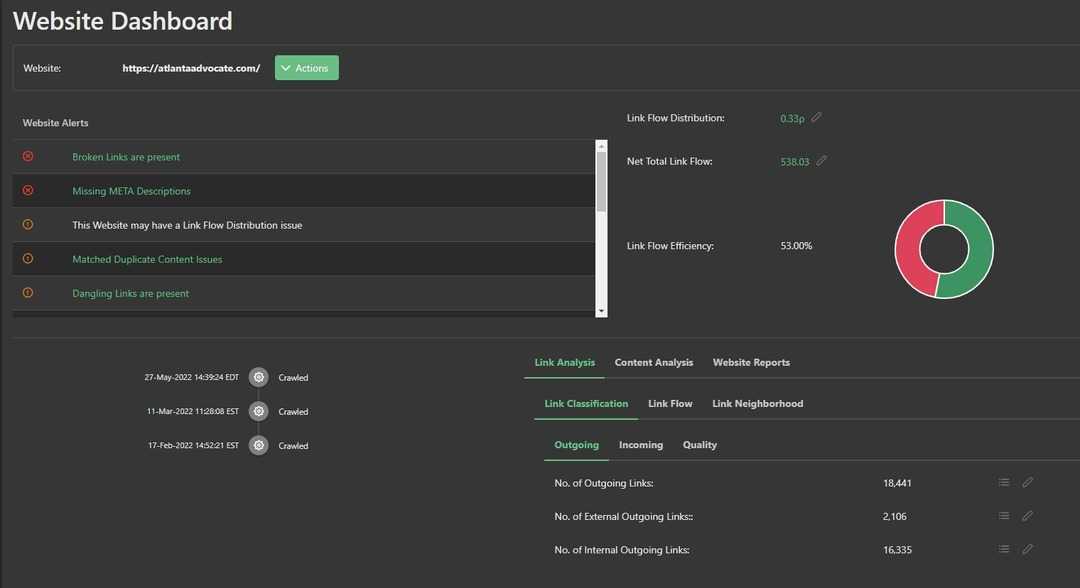 SurferSEO. This application allows automated content generation for the intended audience (by market niche and potential consumer profile), with control over the tone of voice, text structure, and embedded link building.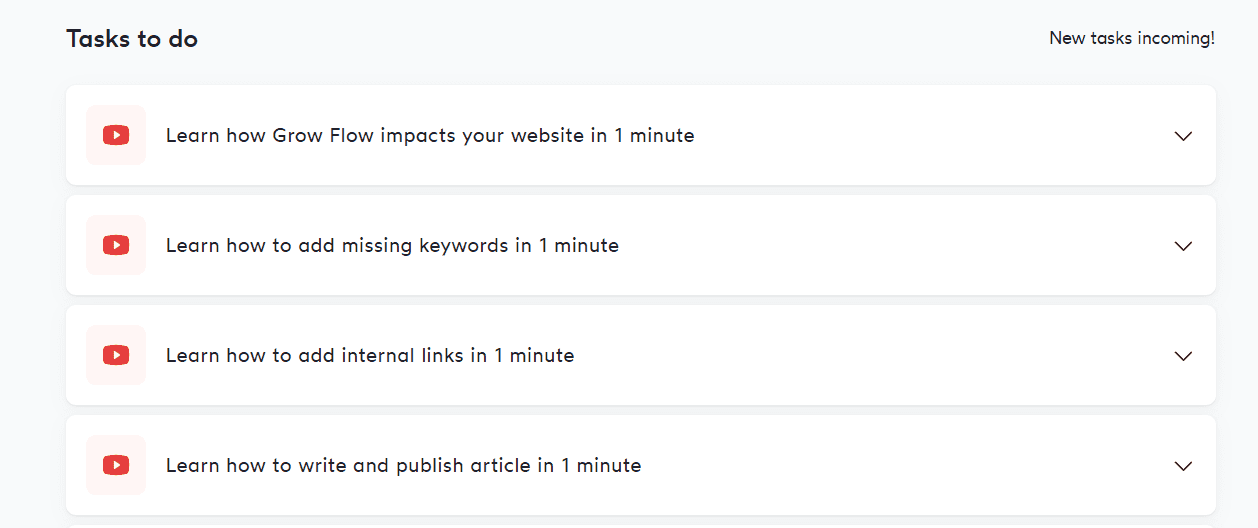 WebFX. This is one of few really powerful AI SEO content generators, which creates not only article texts but also targeted marketing content, mailings, and lead capturing, allows smart sales pipeline optimization, and much more.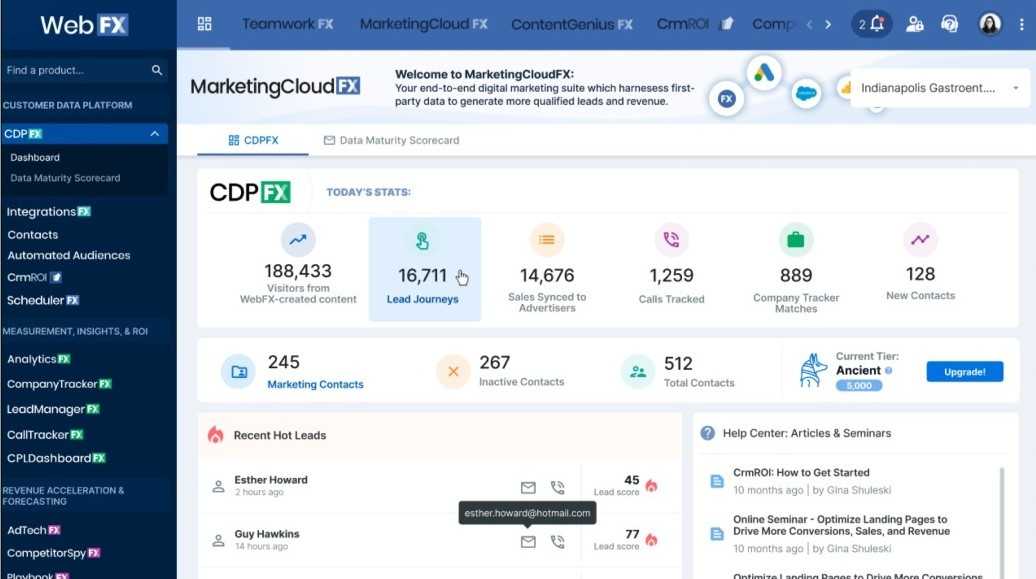 The above tools are maybe not the best AI SEO software for all of your tasks but at least we have tested the features listed and can recommend them in use. You can combine AI software with traditional SERP keyword trackers and achieve even better results than you did before.
How to Use Artificial Intelligence In SEO?
Considering that artificial intelligence use for SEO is still in its early development phase and needs testing and monitoring, we suggest you focus on applying AI-assisted SEO in the following areas:
Finding keywords and potentially high-ranking topics for new articles. Here, AI is useful because it can help find promising areas for content generation, spot new search trends in advance, and suggest which low-volume search keywords are ready to boost soon. Invest in AI for SEO to know what to write about before your competitors do.

Create and SEO-optimize content. While most of your competitors are challenged to hire and retain high-quality content writers and SEO specialists who then revise and optimize the content they create, apply AI for SEO to generate already optimized content automatically.

Optimize your website for voice search. Voice search is an important feature that can help your website rank higher among competitors for the same keywords if enabled and optimized correctly. Don't waste your valuable time and outsource this task to a machine-learning tool.

Analyzing lacking backlinks. AI-assisted linking analysis may help you discover webpages that don't get enough backlinks which decrease their visibility and the average visibility of the website.

Social media monitoring and link building. Use AI SEO to monitor profiles of the new brands that appear in the niche and get suggestions about how to better create backlinks on the social media platforms for your website.
How to Create Content with AI?
As we can see from the list of AI-powered SEO tools, some of them focus on content generation. Indeed, modern AI already reached a point in its development where a ready-to-post text can be prepared within such content categories as product descriptions, blog entries, article previews, marketing emails, startup/business description, digital ad, call for action, brainstorming of ideas for articles, personal letter, CV/resume, etc. The top-rated artificial intelligence software for SEO-optimized content generation includes Jasper, Copy.ai, OpenAI, and the above-mentioned Frase.
In order to generate a piece of SEO-optimized content using AI, you need to register an account for the chosen cloud service, choose a category/function from the ones available in the menu, set up the text parameters (title, keywords, length, tone of voice, brand name, product name, and description, etc.), and run the tool. For example, if choosing the Blog Tools category of AI-assisted content generation in the Copy.ai tool, the following types are available: Blog Conclusion, Blog Ideas, Blog Intro, Blog Outline, Blog Title, Blog Title - Listicle, Bullet Point to Blog Section, Freestyle, and Keyword Generator. It means you can literally have a blog-writing assistant for most blog-related jobs and save a lot of your time.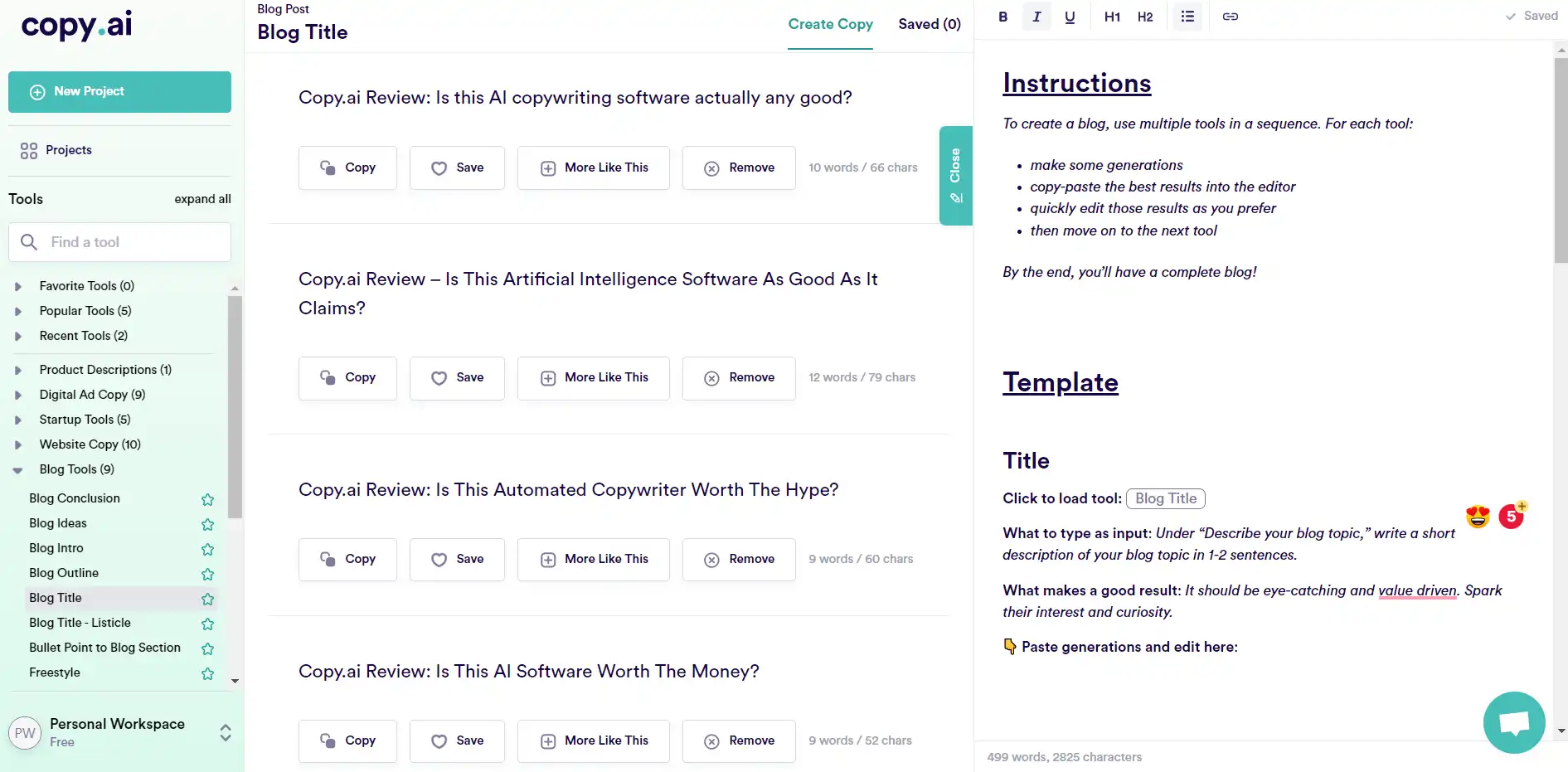 What is specifically useful about the tool is that it offers multiple options, and you can choose the most appealing one and ask for "more like that," which is helpful for product descriptions and product reviews to be created for different aggregators. For Blog Post generation, the tool has created a separate step-by-step wizard making user experience even smoother.


To conclude, AI-powered content generation works more or less in the same way across all applications: the input is a list of parameters set up by the user, and the output is a piece of SEO-optimized text in a chosen category. The difference between them is the quality. While some content generators look like human-written text and can be quickly revised and posted as a blog entry, others are too simplistic and should only be used for a cheap link-building strategy. For the former category, please mind there are no sufficient statistics yet if AI-generated pages can be top-ranked by search engines. Most probably, we should still wait for another generation of AI SEO tools to emerge.
How Will AI Affect the Future of SEO?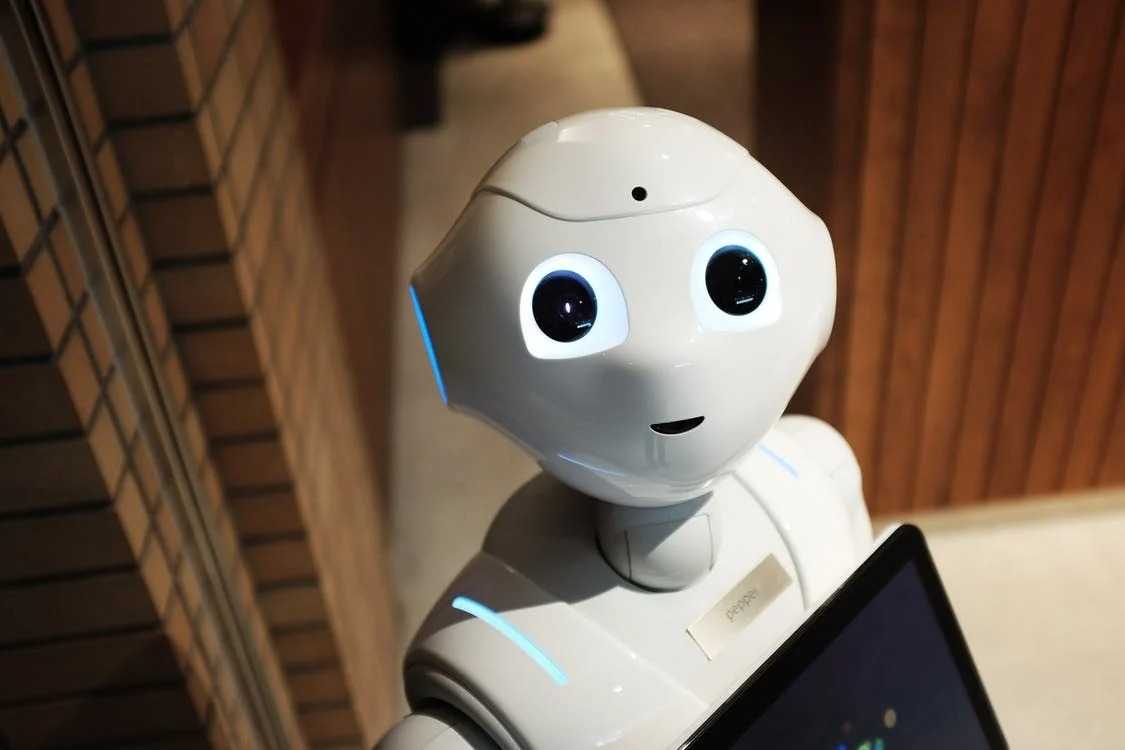 So, how is AI going to change SEO? It is anticipated that AI-driven search engine optimization will increase demand for even more optimized and high-quality content and for helicopter-view patterns of user behavior:
Trend #1: Search relevance. Natural Language Processing (NLP) and Machine Learning tools like RankBrain used by Google become ever more profound in their analysis and calculation of a web page's relevance for the search query. Similarly, your competitors already start using AI SEO content generators and AI-assisted content optimization tools. This means that demand for the content's search relevance will become ever higher over time.

Trend #2: Big data. Big data marketing has been enabled for some time already. You can see how targeted advertising finds you based on your location, previous search behavior, social media activity, gender, professional status, and some other demographic data. With the help of AI, search engine algorithms use all available user-profiles and user-behavior-related data to predict the next actions, distinguish between user groups (to segment potential customers and create different marketing messages and calls to action for them), predict and take advantage of trends, etc.

Trend #3: Visual and audio content optimization. AI SEO is already smart enough to recognize what an audio or video clip or image is about and suggest correct alt tags and descriptions to them (or even add them automatically) so that a website's visual and audio content becomes optimized just in a few clicks.

Trend #4: More links between searchable content and social media. Today, AI is helping to link search engines with social media more closely. With machine-learning-based tools, it becomes easier to track new niche competitors' profiles created, changed, or promoted, any social media activity detected on related products or services, and new feedback posts or comments, especially negative ones. It becomes easier to track the social media visibility of the business and to see the full picture of the SEO strategy implemented both for the website and on the social media platforms as a single multidimensional and controllable view.
To sum up, the impact of AI on SEO is considerable. Artificial intelligence technologies are transforming traditional web-content optimization practices and challenging those who still don't use machine assistance, as they will lose their competitiveness even more.

SEO and Artificial Intelligence are closely interrelated today. This article explained how AI can improve your SEO practices by not only automating repeated tasks but also increasing the efficiency of all included cognitive and forecasting activities, from AI SEO content writing to competitor research and keyword analysis. Indeed, you can apply AI in SEO for a variety of tasks, benefiting from the latest Machine Learning technologies, which build complex mathematical models of sample data to allow making more precise predictions than any human can make. Besides, ranking AI SEO analyzers are more advantageous compared to manual tools because they quickly build and re-build their analysis models for every group of parameters you insert, and allow modeling your website's visibility with each SEO strategy applied.
SEO using AI is both beneficial and inspiring. It is an interesting task to investigate how modern science can be applied in your professional area and how it 'expands' your brain's cognitive abilities to process larger volumes of data in ever shorter periods of time.