The adaptation of SEO strategy for the future is not less important than keyword effective research and current strategy. Targeting what the netizens are searching for is one of the major steps for further website progress. Google's algorithms changes influence on various strategies in different way: some of them are becoming stronger, because SEOs have been looking one step forward, but the others vice versa are becoming outdated. To make your site more adaptive to modern algorithms webmasters are to implement voice searching optimization.
Why do We Need Voice Search Friendly Site?
One of the actual ways your targeted audience is looking for information in Google voice search. The popularity of it is growing from year to year and according to the forecasts it will be growing more intensively next years. Voice search option is accessible for lots of platforms and the amount of digital devices adapted to this kind of search is increasing. The tendencies show that this feature will be more popular in the nearest future.
One of the advantages of voice searching is its simplicity. Comparing with standard search methods, it is faster and easier. More than that, users frequently are typing their search queries into search box and receive inappropriate results. In some instances users need to reshuffle their search phrases to receive appropriate results. While voice search is focused on natural information transferring, typing search is pulling away from conversational speech and is focused on logical line of thoughts.
Some numbers of experts predict fast growth of its popularity and even indicate that its share will take 50 per cent of the amount of all search queries in 2020.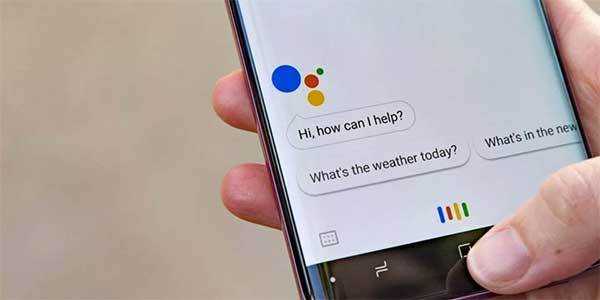 What are the Factors of Success of Voice Search Optimization?
To succeed in it, first of all, we should distinguish how users speak while searching the information and how they type. Long-tail keywords have been always important for web-optimization, but voice search makes them much more important. Using them we can reach targeted audience as well as higher rankings. If you're checking search engine ranking voice optimization will be an advantage for your website.
Of course, user would tell long-tail phrase rather than type it. Knowing it, a webmaster can better optimize its content. Using type search a user would sooner avoid some long phrase and type another one instead of it. Having an opportunity to tell the key-phrase loudly, a user can easily tell the phrase he needs, even if it will be longer.
For example, if a user is typing a phrase "best SEO tools" we can't guess whether he is going to read about them and learn more on this topic or to purchase them. But phrase "best affordable SEO tools for webmasters" gives more info to us.
Considering this we should select our keywords to fit these changings. The adaptation of speech patterns demands some critical faculty. To achieve in it, read several short texts made on some mobile device and think over how you would tell the phrase having a live dialogue with a person.
The differences are evident and they touch not only abbreviations but also words selection and sentence construction. You are to consider all the differences in your SEO.
From all the searches which Google app receives, fifth part is made by voice. Speech recognition and voice search are available not only in Google, but in Bing, Wikipedia, DuckDuckGo , YouTube, Wolfram|Alpha, Yahoo. It is a new method of search queries and Google identifies it as natural and precise. If you can't see your website in voice search, take into account that these positions by your keywords are taken by your competitors.
According to the John Mueller's words Google is focused on better understanding the context of info, and one of the core points for content estimation for Google is fixing whether the written content on the website could be read aloud. As John Mueller thinks it is core guidance and voice searches in Google inspires readability of the content.
What Can I do with Google Voice Search in Local SEO?
Voice search puts local SEO on the first place. Partly it's due to the mobile devices popularity. While user is in some determined area, he is frequently using mobile voice search to clarify direction. This is a good way to gain potential traffic. So, while you're making keywords grouping be sure that keywords are optimized properly not only due to your product or services, but also to your geographical location. It's also a good reason to check, whether your site is mobile friendly and loads quickly.
SEO changings can't be implemented in a moment, but we can observe one of the Google tendencies – voice search accommodation acceptance. If you have no foundation for this feature, you would lose your traffic in the nearest time. To obtain all the benefits which relevant web optimization can offer, you are to be in trend and pay attention to this point of your total strategy.
Voice search is also needful for local business development. Managing with it, you can not only increase site rankings, but also attract lots of your potential customers who are in the nearest areas. In other words, this piece of SEO gives you not only traffic but also sales growth. And these growths will be not sometime in the future, but right now, because lots of people, using their mobile devices are asking Google aloud for some services or products in the nearest location.
Of course, you'll be following general SEO principles, but you are to adapt your voice optimization to them and build your SEO strategy, considering innovated methods of website optimization.