If you are looking for the best SERP position checker tools for your website, then there is no doubt you will enjoy our guide. Even better if you are an SEO specialist or a web-master.
It is clear that web-masters struggle a lot when it comes to choosing the best keyword rank tracker for their websites, which is probably the reason why we have repeatedly stumbled upon questions like "What kind of services are the best for Google rank checking?" or "How can I check my website's position?" or we like "What kind of rank checking tools can I use", so now we've decided to create the guide (or list, if you will) about it. And before we look at some of these tools, here are some factors and features you need to consider to help you choose the best keyword ranking tool:
Keyword Visibility
Real-time data distribution
Flexibility in pricing
Wide range of helpful data provided
Compatibility with various search engines
Well-laid out user interface
Provision for mobile keyword rank tracking
A few or no limitation of services to registered users.
Best Keyword Ranking Tool: List and Features of some Keyword Ranking Tools


SpySERP is the best SERP tracker tool for checking Google keyword rankings (including mobile keyword ranking). Tons of regions and languages (supports all SE regions), checking the frequency, live distribution and real-time data, keyword analysis among competitors (it also includes competitors analysis) and wide range of analytics data, including keyword visibility, average website position, and many other functions - all of these provide by SpySERP. Moreover, all the features users can use absolutely for free and without payment information within the prices and plan borders.


Users can add multiple domains giving you the ability to check, track and graph the SERP history for up to 500 keywords. Registered Whatsmyserp users get 25 keywords per domain and up to 20 domains. As for me, this service has a difficult and unwieldy UX, allows you to work only with Google, but you can check keywords positions for free.

Well-known service from OR, USA. Quite powerful platform to help SEO-specialists understand, measure, test and prove their strategies relating to their keywords and SERP positions. Service has 30 day free-trial period and allows to check website position from 49$ per month (300 keywords tracking).
Today serps.com is a part of Authoritylabs.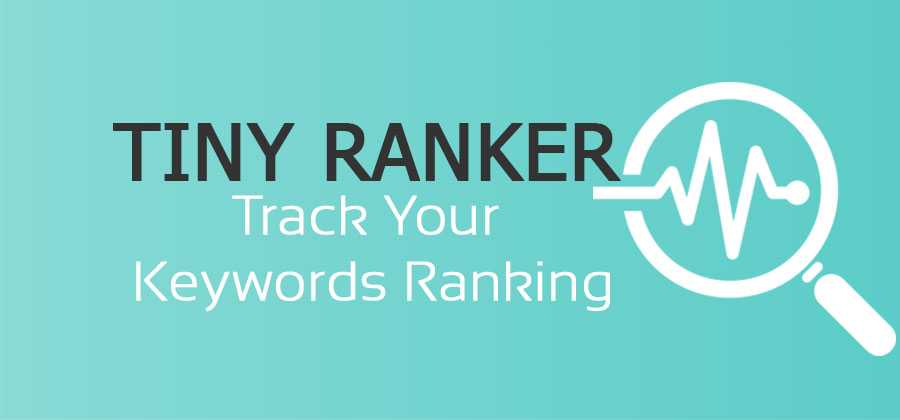 This tool gives broad keyword insight and analysis, displaying keywords that you rank on. Keyword search statistics - such as monthly search volume - is also easily accessible. Tiny Ranker has a user-friendly built-in SEO analyzer for the keyword optimization. Has a free-trial period and four plans starts from 19$ per month (100 keywords tracking).

Another one website provides keyword rank checker. Of course this is not full-based tool but a little extension for the SEO needs. Users can add one domain (10 keywords per domain) and track website positions around 25 regional Google engines absolutely for free.


It's not just a keywords position tracker but it's a HUGE tool allows you to check which keywords you are currently ranking for - for instance, website positions for your personal gear reviews blog, e-commerce website or even online service. SEMRush supports a wide range of Google engines based on geolocation and Bing.
Furthermore, this tool has a user-friendly interface and a bunch of different additional tools like Keyword Analytics, Keyword Difficulty, Gap Analysis, Domain Analytics etc. Plans and prices starts from 99.95$ and up to 399.95$ per month.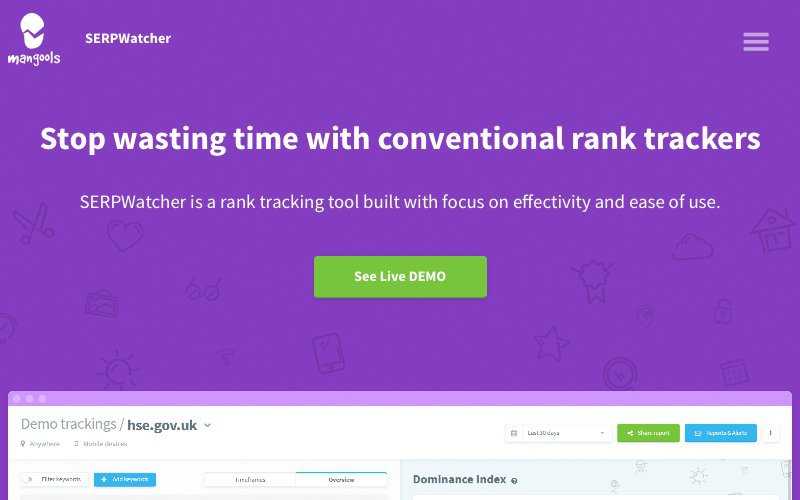 One of the Mangools SEO tools. As said, this service was made as a rank tracking tool focusing on effectiveness and easiness. SERPWatcher has a really good and user-friendly UX. The pricing is quite affordable as it starts from 29.90$/month. This tool provides SERP analysis, daily ranks, interactive reports and localized results.


AlloRank allows users up to 15 instant and free check to know the exact position of a keyword based on a domain name. Additionally, it allows users to checking out Google performance in realtime monitor and build up a long term picture about how effective the keywords really are.

SEO Profiler will keep constant tabs on your significant competitors and the keywords they're using to rank well so that you can integrate them in your posts (and then monitor how well you're ranking in comparison). Secondly, it will also notify you of keyword opportunities — keywords that aren't ranking at number one just yet but have the potential to do so if used correctly.
You obviously are trying to compare the aforementioned and trying to decide which one of them is the best SERP tracker, which will help you move into the top searches. I will help you decide that.
The best keyword rank tracker: why choosing SpySERP among other tools
Keywords are major factors when it comes to optimization of websites that ultimately leads to an improvement of your ranking, which makes knowing where you stand and what your position is in SERP a very vital step.
Best keyword rank tracker in the above list has its own unique features, but some features are shared among all the tools. However, SpySERP stands out in many ways especially because it provides keyword visibility, a feature that is hardly there in other tools. Besides, SpySERP is very flexible and serves users of different financial capabilities and it also has almost all the features mentioned above. These are just but a few amazing features offered by SpySERP to its users.
Best Serp Tracker: Summary
Using the best keyword rank tracker is one major step towards getting your website into the A-list, which is why you need to make the right choice. Of course, you can always decide which keyword rank tracker works best for you. However, when you do so, make sure you put the features mentioned earlier into great consideration before choosing the best SERP tracker tool.