If you are an aspiring business owner and want to sell your products or services online, a website is a must. However, just having a website is not enough. For your business to grow, you should also have a killer SEO strategy. And as an SEO expert, learning about new trends in digital marketing can make all the difference in helping your clients achieve high SERP rankings.
Why Seo Strategy Matters?
SEO stands for search engine optimization. It basically means that your website should be optimized so that search engines can find it and display it in their SERPs. Sometimes you can do SEO yourself, but your best bet is hiring an expert. In the ever-changing landscape of SEO technology, even experts have to constantly learn and improve.
SEO strategy typically includes on-page, off-page, and technical optimization. All are equally important in getting your website recognized by search engines. Additionally, websites can rank organically or through paid promotions. The best way forward is to focus on organic rankings while using PPC to boost sales if needed.
One of the main goals of any SEO strategy is to get your website ranked high in SERPs. What are SERPs? SERP stands for the search engine result page. This is the page you get when you use a search engine to search for a keyword. Naturally, everyone wants their website selling cosmetics to rank on the first Google SERP when someone googles "the best cream for dry skin". To get there, you must employ the best SEO practices, and one of them is surely SERP analysis. Let's break down the basics of a good SEO strategy.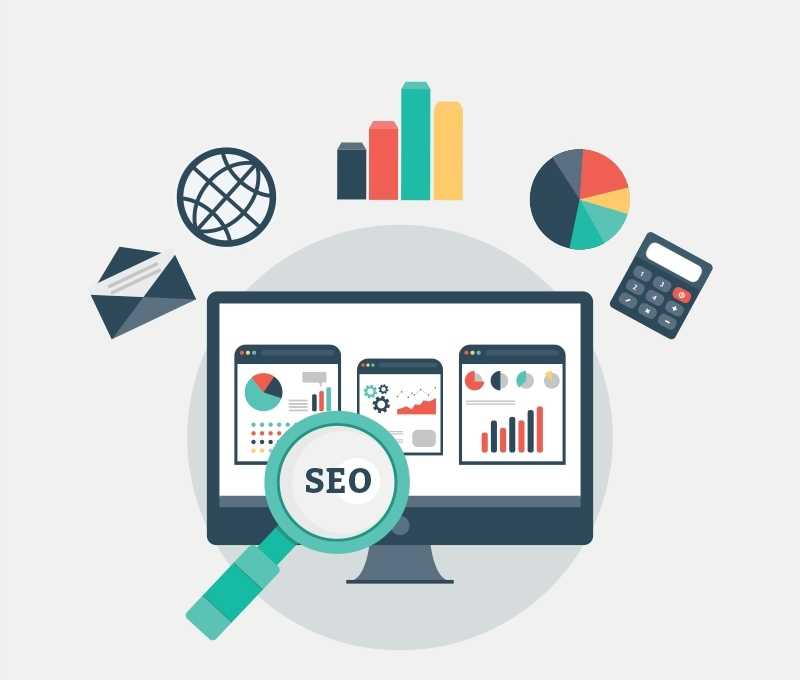 When drafting that perfect SEO strategy, people tend to focus mainly on the content. And they should - content is king. But, if your website is not technically well-optimized, your great content may not get seen at all. Technical optimization usually comes down to the speed with which your website loads. Search engines want to present their users with the best websites, and the large majority of users just hate it when they have to wait more than one second for a website to load. It's also important to pay attention to both desktop and mobile versions of your site, and optimization for all browsers.
On-site covers everything that makes up your website. There's the stuff "behind the scenes", such as URLs, page titles and meta descriptions. You want to make sure your URLs are descriptive, and not just random strings of numbers and letters. Same with page titles - it would be great if they contained your targeted keywords. Meta descriptions help search engines find and rank your website easier. The matter of organizing your website as a whole is also quite important. You want the users to have a good experience, and that comes from organizing and structuring your content and pages in an intuitive and meaningful manner.
Once you have a well-designed website that is technically optimized, you can start thinking about the content. Now, content filled with meaningless keywords is completely outdated. You want your content to be organic, useful and well-written. There's no shortcuts here. Target your audience and find both high-performing and low-performing keywords. You want to have a balanced approach when it comes to including keywords in your texts. High-quality content will help you build domain authority faster, and domain authority is one of the key factors that play into SERP rankings.
Your website is up and running and your content is great and well-optimized using relevant keywords. Now you want to get the word out there and position yourself as an expert in your domain. One of the best practices to achieve this is link building.
Link building refers to a strategy of building a network of other websites that link back to your own. With a lot of backlinks, your credibility in the eyes of a search engine grows, and you rank higher in SERPs. A great way to build links is to offer original and unique content that fills a real need for your preferred customers. If you provide free and educational content useful to a lot of people, backlinks will come organically. You will start building brand loyalty and clicks will turn into conversions.
Serp Analysis And Monitoring Your Ranking
Even the best SEO strategy will have to be adjusted to market flows and the different needs of your customers. It's incredibly important to monitor your SERP performance to see if your SEO strategy is performing as well as intended.
SERP rankings rely on a wide variety of constantly changing factors. They depend on location, browsing history and online behavior of users. Once you achieve the desired ranking, you have to work to maintain it. That means tracking the performance of your ranking, keywords, and website in general.
Monitoring and analysis of your SERP ranking will provide you with useful information on changing trends and new opportunities. With tools such as rank tracker, SERP checker, and keyword tracker, you can monitor both your own performance and that of competitors. Even if your keyword strategy was meticulously drafted, through ongoing monitoring you may find that some other keywords would work better for you. Adjusting and changing your SEO strategy based on real-time monitoring of its performance will ensure that your SERP ranking stays high.
Using SEO tools, such as SERP checker, for example, can help you analyze your SERP rankings for specific keywords and locations. This is important for anyone who wants to rank high in different cities or countries. SERP checker can also help you optimize your content to better target your keywords and develop more sustainable strategic goals.
No matter how good your initial SEO strategy may be, it's not enough to ensure high SERP rankings. In order for your business to grow, you need to stay on top of changing trends and market flows. Tracking your website's performance and analyzing SERP positions is crucial for maintaining a high SERP ranking. Your SEO strategy should develop and grow along with your business!