Keywords research and further optimization are essential steps for every web admin. They need to track keywords to know which results to expect. Of course, it is only one side of SEO, and you also need to know your website rankings.
To track your site rankings it's best that you have professional SEO tools. In this blog post, we'll discuss three core points of choosing the best rank tracking software. To choose one, try to answer all of these questions:
1. Tracking capability
How deep can you track your site ranking: at the regional level, country level, globally?

What frequency of tracking do you need: per day, per week, per month, etc?

Can you track competitors using your keywords list?
2. Dashboard
What can you track online with a dashboard: metrics, data, etc?

Is it convenient for you to work with the data?
3. Reports and alerts
Which way do you receive email notifications?

Are you alerted about changes regularly?

How can you generate your reports?

Can you use a white reporting option?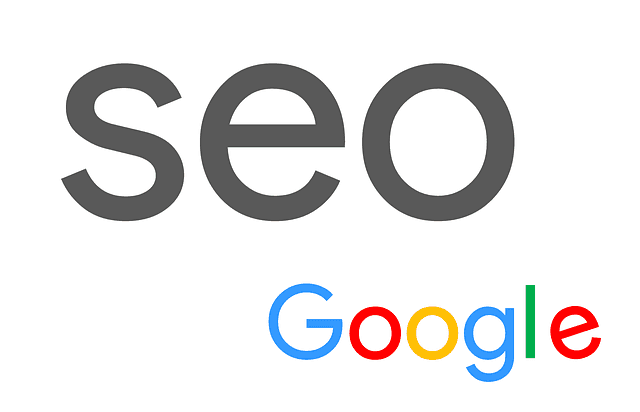 Rank tracking is monitoring the positions of keywords used on your website. It includes the already used keywords, the key phrases used by your competitors, and even those which your target customers use to find you. Analyzing the rank, you can find out whether your keywords are at high positions on SERP results. However, for this, you need to have the best keyword rank tracker software.
Why Is Rank Tracking Important?
You know firsthand how Google organic traffic is important for website traffic - it updates the customer base and increases brand confidence. The higher your site pages in the search results, the higher the conversion rate and the likelihood of a visitor converting into a buyer.
For your tactics to be reliable and effective, you must rely on the newest data from the search engine's rank tracking software, e.g. Google Search Console and keywords ranking toolset that shows more precise data. The highest-quality comprehensive snapshot displaying the ranking data you're most interested in will help predict further actions to optimize your website and improve its SERP position.
In addition, with site rank tracking software you can measure the result of the efforts that you've invested in SEO over a certain period. Self-testing also won't tell the real story: crawlers provide users with personalized results. In this case, the keywords that you enter to search online for a specific page will show you the desired results based on data from your search history, location, and the accepted terms of use of cookies. In "incognito" mode, manual verification won't give reliable results - search queries will still be executed from your IP address, taking into account the search history and much more.
The task of the keyword rank tracking tool is to precisely provide results based on searches in a "clean" browser, not tied to any of the factors described above. Many of the best rank tracking tools simulate real user requests. They're often performed "incognito" during a session without a biased search history, cleared and stored in lists.
To find out how things are with your target audience conversion, you cannot do without rank tracker software for local SEO. For example, a SpySERP provides a comparison of results anywhere in the world. Since most search queries are made via smartphones, mobile rank tracking will also help you determine how adaptive your site is and what mistakes are worth fixing. While using the function of comparing the data of two devices for specific terms, parameters such as search volume, impressions, and clicks will make it possible to answer the following questions:
How (organic results or product/ category queries) and where (e.g., in search or on Google Maps) customers found your snippet?
What were their subsequent actions (clicks)?

The daily rank tracking tools are also an essential feature that gives you an analysis of your campaign performance and changes over time.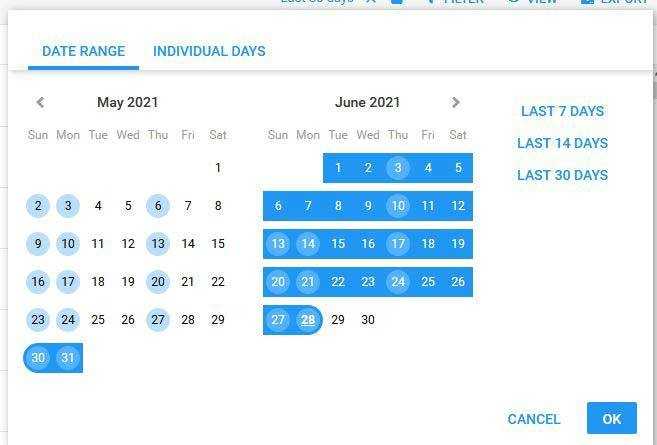 To be called the best rank tracker software, it must have wide search engine coverage. And even if you're optimizing your pages exclusively for Google, don't rule out the possibility of being found by Bing, the second most popular search engine, or entering the Russian market using Yandex.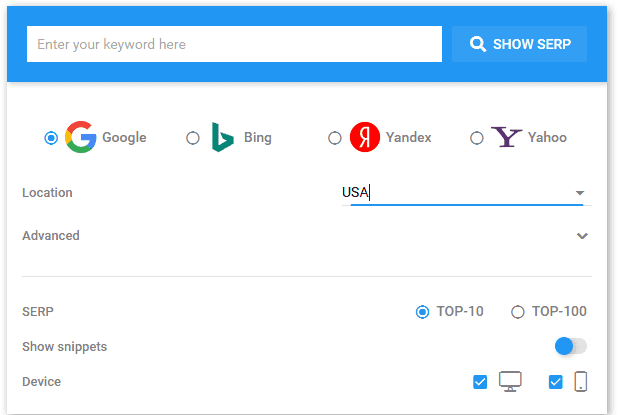 Another criterion for such instruments' importance is their price - any spending is somehow reflected in the profit. Usually, cheap software doesn't always mean accurate results, automated processes, and the fastest downloads. There is an industry-standard that allows average prices for certain quality products. In other words, most programs with a similar set of features have identical fees and also necessarily offer free trials.
What is my Google Rating?
Your Google keyword ranking is your webpage position in Google search results, i.e. when a user types one of your keywords into the search box and starts the search itself. Being in the top means having the 1st position on the first search results page. Accordingly, if your rank position is 11, for instance, then your website appears to be the first one on the 2nd page of Google search. If your rank position is 21, then your site possesses the first position on the 3rd page of Google search, and so on. Each organic search results page has 10 listings. So, to attract more traffic, your website should be at the top of the first search results page. Checking your website rankings with one of the best rank trackers of 2021 allows you to keep your SEO progress under control.
In addition, you can set different geolocations in the Google Keyword Position Checker. This option allows you to select a certain country, region, or city to make your daily rank tracking more precise.

How do I Check my Google Ranking?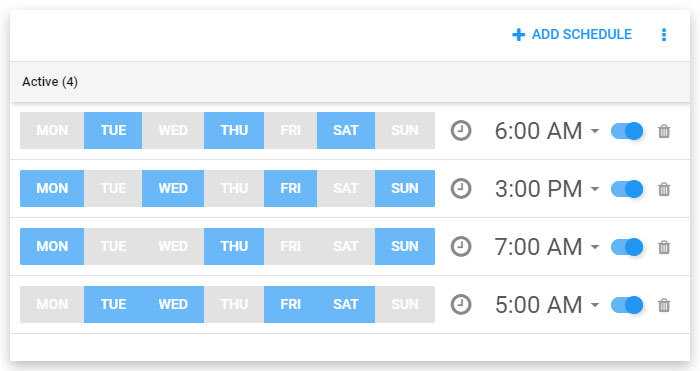 Receive your updates every day on all your keyword rankings using SpySERP Google rank checker. Considering that it is one of the most powerful tools in its niche, the SpySERP team feels confident it will be helpful to your business. With a trial period, you can ensure that we're offering the best rank tracker tool to improve your website SEO. Let's get to know it better.
First, we'll start with the checking frequency. It is vital for the website's position in search engines. If you select an automatic check on certain days and hours, the program can monitor daily changes of your keywords positions, and you will always be informed of the website ranking. There is also the possibility to check your competitors' positions and know if they are growing or falling down. To get the latest information with the daily rank tracking, you can set several different schedules for keyword lookups in a certain order. The check results can additionally be sent by e-mail in the form of a small report.

How Do I Search for Keywords in Google?
You can check up to 1,000,000 rankings in Google using our SpySERP Checker, and that's amazing! For this, you just enter your keywords into the corresponding box and add your competitors' keywords into another one (if needed), and choose Google as the required search engine. So, that's the whole process of searching for keywords in Google.
With the SpySerp tool, it's so easy to check your keyword rankings using different languages. You can check your keywords anywhere on the Earth - this keyword tracking software provides more than 300 languages and Google search engine combinations. Perform your rank tracking daily and stay relevant in SE trends!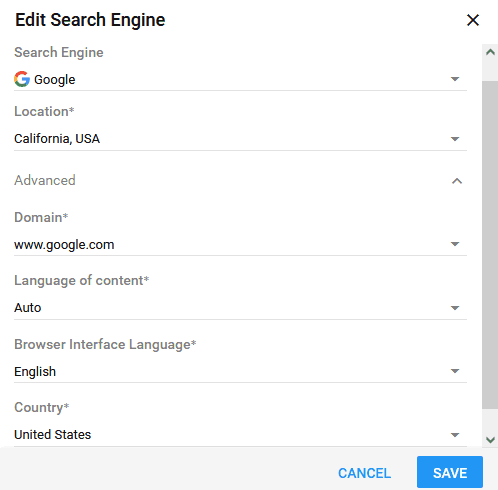 Using SpySerp, you can constantly monitor your keyword ranking changes and observe your website positions from the very beginning of your SEO strategy.
Tip: don't forget to also monitor the rankings of your competitors!
Data export is accessible in CSV format. A user can export received data on Google and make an insightful analysis. Live link to the project you're running at the moment is also accessible - share the whole process with your teammates!


Google Keyword Position Checker
Our Google Keyword Position Checker has much more features. Relevant page data, clustering, keyword grouping, and live distribution - all of this opens extra opportunities for your website monitoring.
Among key SpySerp features, we'd like to highlight the Performance dashboard. It allows to instantly assess the SEO promotion quality. The average position, keywords visibility in each TOP segment, the risen and the fallen keywords - all the important information is on one screen. Choose your or the competitor's domain, and easily carry out the required daily rank tracking.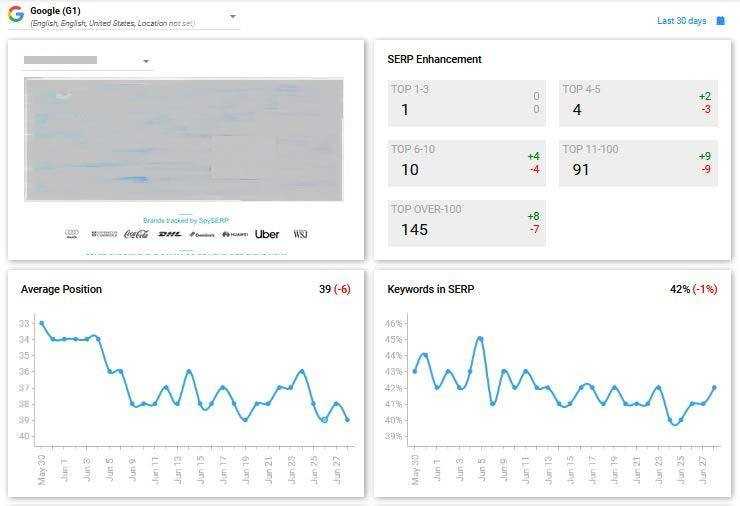 Top Charts
As we have already mentioned, every site owner should be eager to analyze competitors' ranking. When in need of checking your competitors' ranking or Top Charts for separately taken keywords, apply the SpySERP software for this.
This is what you may see in your report: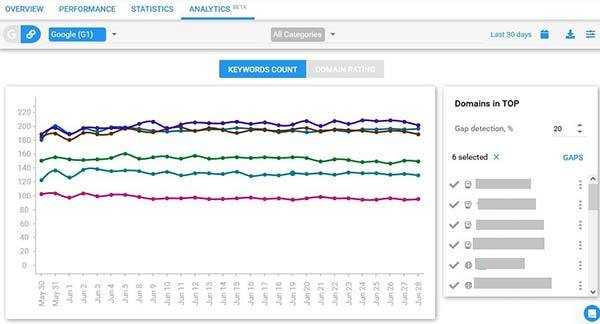 Clustering
Yes, it is possible to make KWR (keyword research) within the shortest terms. It is an easy, comfortable and effortless process when using the SpySERP Google Rank Checker. Clustering and grouping keywords have never been that easy.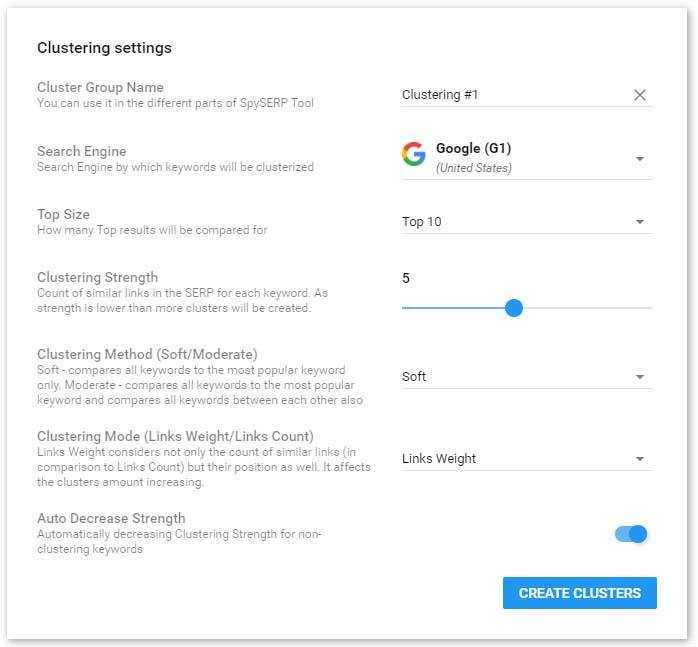 Clustering provides proper keyword distribution. The key phrases are divided into categories basing on the search engine output. The algorithm itself is based on the targeted settings: grouping degree, TOP level, SE, clustering methods. It collects the most related keywords into one category. The clustering process uses real search engine parsing results and makes this process smooth and quick. Grouping results can be exported into a file or applied to the project keywords.
Properly composed KWR and all further website rankings are vital for growing your targeted audience. Using the best SEO Daily Rank Tracking software, you can control your website ranking changes and the competitors' ones. It's effortless to compare your rankings with the competitors' rankings and deeply analyze the whole SEO progress.
Always follow the latest SEO trends and build your strategy with one goal in mind: to keep your website on TOP of all popular Search Engines!