Links are one of the three most important ranking factors on Google. That is why link building is an essential part of SEO strategy. Those who build better links than competitors can see significant growth in organic traffic and revenue. The main reasons why to build backlinks are:
Your site will rank higher not only on Google but on other search engines.
Google will be able to detect new pages on your site faster.
Your business will gain more influence and credibility.
You will benefit from targeted referral traffic.
There are several approaches to building links: 'white hat', 'grey hat', and 'black hat' SEO. 'White hat' is about strict correspondence with Google guidelines optimized for humans. It is a long-lasting approach that allows for more visibility on search engines. 'Black hat' breaks all these rules using some manipulative tactics to gain quick benefits and rank the website higher.
'Grey hat' is in the middle. The tactics are manipulative and a bit risky, but they cannot violate Google's guidelines. So, many SEO specialists are widely using it nowadays.
Whether you are a beginner or just looking for new techniques, this guide will explain what link building is, and provide you with strategies and tactics that use different approaches. They will help gain new top-ranking positions.
What Still Can Be Taken from Evergreen Link Building?
Some approaches remain evergreen and work perfectly even if they were used in the past. It depends on many essential factors.
Contextuality is important. The link should be placed in the central content area of the page, also using the font and color that stand out. It means that users are likely to click it more often. Editorially placed links are most effective because their anchors look natural. Google's requirement is about unique and natural anchors, so if they are optimized and use the target keywords or terms unnaturally, Google considers that as a violation of its guidelines.
The number of unique referring domains the links come from also matters - new unique domains can increase the number of active links.
Let us have a deeper look into the main tactics that come to us from the previous years but still work efficiently.
Competitor Analysis
It doesn't matter what link-building technique you are going to use. It is always quite helpful to find your competitors' websites, analyze them, track their keywords, etc. It is especially useful when you are going to use the Skyscraper technique and take a sneak peek at the links you need from them. If you have thorough insights into your competitors' content and other players in the industry are using, you can develop a strategy of your own that will work much better than theirs.

Lost Backlinks
Such links appear when your website has been restructured and redesigned many times. You need to review your backlink profile. You can do it effectively with the help of Ahrefs. If some inbound links show a 404 error, it means they are lost, and your web page can't be found with them.
You can contact the source website webmasters and ask them to change the links' addresses. However, it is a lot of work to do, and there are always many things to consider.
There is an easier way of managing such links - to apply redirection. The redirect file should be developed for your server to help visitors who encountered a 404 error reach the alternatively working page of your site. You can use Apache or Nginx tools for such redirecting.
Unlinked Mentions
When researching link building, you should consider such an important part of it as unlinked mentions. It is about mentioning your brand name, product, or site but without any links to them.
There are many reasons why you need to find where your brand is mentioned online. The main of them are:
reputation management;
audience attraction and engagement;
research on target customers and audiences.
You will have to surf Google for your products, website URLs, or brand name. They may not be found on the first page but appear somewhere on the first three-four pages. You can contact those websites' webmasters and ask them to source the mentions of your brand and turn them into backlinks for mutual benefit.
Q&A Platform Links
Link building should help you get more referral traffic, establish your brand online, and improve your search rankings. Why not use such widely known Q&A platforms as Reddit or Quora to create links that will supply targeted traffic and diversity to your website profile?
You can do that by joining targeted communities on these platforms and bringing something useful to them. However, you are not recommended to break in and post your link immediately. You can provide some suggestions or other adequate content that could help users find answers to their questions.
Association & Membership Links
If you belong to some industry association, like the Chamber of Commerce, you can look for links to other organization members, especially if you pay for your membership. The latter makes your participation and linking still easier because you can always contact the administration and ask them to add your link if you are not on the list yet. Or you can deal directly with the organization's members by sending them emails with the request to add your link to their website.
Directory Submissions
Different types of directories were used in the past to build immediate links. It seemed that such directories were created only for linking out to other websites. You should not completely ignore this tactic. If your business is operating in a very narrow niche or at the local level, building some useful links in this way can be quite helpful.
The purpose of most directories is to assist people in finding the corresponding business or service in a certain niche or area. So, by placing your link there, you'll help people find you faster and easier.
Guest Posting
Though it was mistakenly considered that the use of guest posting for link building was about to die in 2014, its further development has demonstrated that this area has great potential. However, this tactic shouldn't be used as an option of placing links to any website related somehow by its content.
If your content is published in the appropriate blog that shares ideas, insights, and views similar to yours, that will help you create your profile effectively. Getting a link to explain who you are and what you care about is a pleasant bonus. If you link it to a search operator as 'write for us' or 'guest post' option, that will open an entire bunch of opportunities for your website visibility in the search engine.
Press Release Distribution & Content Syndication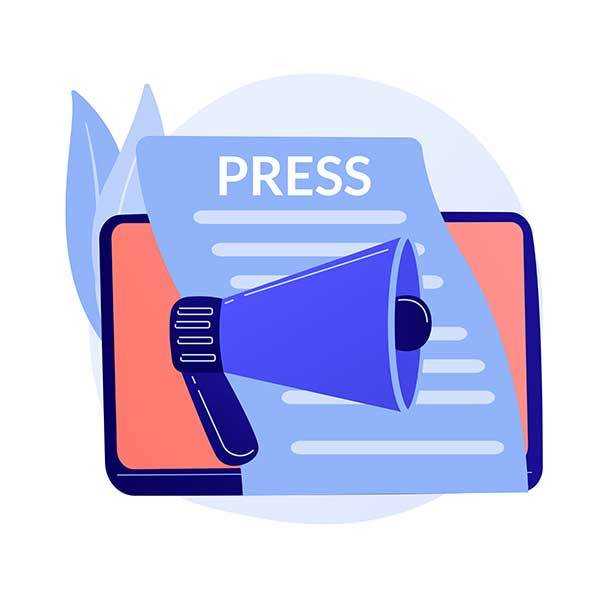 This is considered a bit outdated because Google is likely to ignore the links coming from press releases. However, it's a good opportunity to spread your content over many sites. Moreover, you should not regard press releases as a chance to build links only. What is more important is syndicating your information across the net, and it is another great option.
Blog Comments & Forum Links
Placing links on different blogs and forums may be considered by Google as a violation. However, everything depends on the forum's quality and the value of your comments. Of course, if you leave comments with links to your website on some blogs or forums completely not corresponding to your business, it is likely to be regarded as spam. It is just useless, and, moreover, you can be blocked.
If you choose relevant blogs and forums where you can just participate in the discussion, you may simultaneously add traffic to your website. It is only possible when you add some value to the forum and discussion itself.
Supplier Links
If your website is just an online store where you sell goods made by others, be sure that all the manufacturers or suppliers are linked to retailers via their individual websites.
Make a list of all the manufacturers and suppliers you deal with. Look through their sites and check whether you are on their list. It may not be updated frequently, so some information about retailers may be missing. If you can't find your company on the list, contact the suppliers and ask them to add a link to your website.
Reciprocal Links
Google also considers them as a violation of guidelines. The tactic means that you link someone, and they link you in response. However, it can be estimated as a violation only if your and the other party's links are irrelevant to the topic and the tactic is applied too often. If you just ask your business partner to send referral traffic to your site, and you will do the same for them, it shouldn't be a problem.

Infographics
Using infographics for adding links worked well just a few years ago. You could place your link even in the simplest 'how to' infographics and gain much traffic. These days, infographics with advice and opinion do not generate and share many referrals anymore. Such popular areas of it as listicles or how-tos seem to be absolutely useless for linking.
However, infographics can still be effective if used wisely. It must not be a listicle but used to visualize the story and add much simplicity to it. An infographic piece should not be a story in itself but just a way to explain things and add some charm and structure to them.
Internal Linking
This tactic slightly differs from those previously described. Normally, we try to build external links. However, if you improve and optimize your internal linking structure, the results will be amazing. That can be explained by Page Rank distribution across your website. To gain this, you will have to build some links to separate pages but avoid spreading their impact on other related pages via link equity.
You will need more time to properly deal with your internal links, but the outcomes are worth it. Moreover, you can do it yourself without the participation or influence of any third parties.
Link Repositioning
You can apply this tactic quite easily. First, you need to analyze all the links that are coming to your home page. Then, if they are about some specific services or products your business offers, contact those website owners and ask them to update their links leading to your website. This tactic is especially useful if you want to launch several regional websites instead of one global website. Your new sites and pages will target customers that will refer to repositioned links bringing more traffic to them.

Newest Tips That Will Work in 2021 and Beyond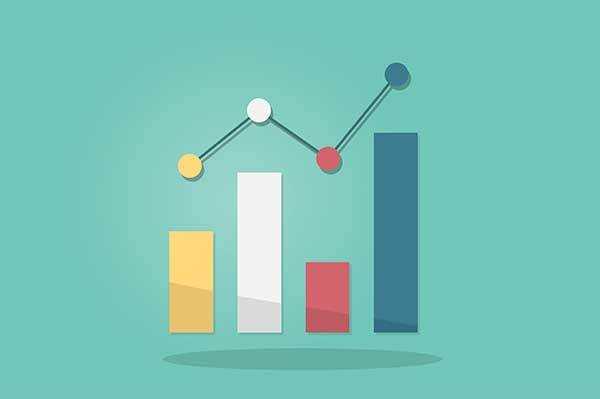 Many tactics and techniques were either transferred from the previous years and modified to work in new conditions or became popular for link-building in 2021. Let us have a thorough look at these tactics and see what can be used for a maximum profit.
Help a Reporter Out (HARO)
This project is very popular in getting valuable, high-quality referrals through links, but it is not quite easy. You will need to spend some time and effort implementing it, but the results will be stunning.
Help a Reporter Out (HARO) is a platform where content creators and journalists can find ideas for their articles. They are likely to look for some interesting tips and stories to add expert content and value to their publications. That is why using HARO can be advantageous for you. Having registered there, you will receive a couple of emails every working day. It is used for establishing public relations - if you want backlinks and visibility, there is always the other part that needs sources, and it is mutually beneficial. After the registration, you need to choose a plan. Then, just follow the request that you can add some value to. When you have picked out what topic you can contribute to, send a brief pitch, and you will get a valuable link from the requester soon.
Interviews
Such a tactic can be successfully applied if you have a true industry expert in your or your partner's business who could provide an interview for the industry-related publications. It is always a great way to gain relevant links successfully.
You can use Google search operators but never get limited to written interviews. You may also use podcasts and videos supplied with valuable links.
Podcasts
Creating podcasts is a great way to get valuable links. Instead of guest posts links, or in addition to them, you can use podcasts. It will not take you so much time as writing posts. You just use a special tool to record podcasts, talk about what you want to share, and get your link. As simple as that!

Skyscraper
The skyscraper technique has helped the link-building community to improve their performance and has a great potential for development in the nearest future. You can find much information on this technique on the net, but here are some essentials. There are four stages of its implementation:
Find the top content for your keyword that has already performed greatly in Google.
Analyze this content and think of something that you can add to it.
Write a piece of content that is much better than the original version.
Reach out to people who have placed the links to this original content with the request to link to your resource that you have just improved.
If you do everything correctly, you will see positive outcomes very soon.
Content Round-Ups


You may have already made a perfect post within your content marketing plan. Now, you want to promote it and suggest it for inclusion in the content round-ups. Such monthly or weekly collections are common for SEO and PR industries. Round-ups are just lists of the best content in the industry for a certain period of time. You can find them by looking for such search operators on Google as [keyword] intitle: "useful links", [keyword] intitle "roundup", or [keyword] + "best blogs of the week". If you do not find your content, just ask for inclusion and add links.

Broken Backlinks
It is well-tested, and you can gain quick-win results with this tactic. To start, monitor your competitors' websites for broken links. There may also be some sites in your industry with outdated resources.
You can detect such sites by strings like 'page no longer exists' or 'not available', or 'closed'. Use a broken link checker for this. Then, find sites behind these broken links. Take the URL of the old resource and place it into the link checking tool. All the backlinks leading to this page will be exported to Excel or Google Docs.
The last step is to find all the people who are still linked to this outdated source. Suggest adding a link of yours to their site. Their effort will be beneficial for both parties - they will find another link that will be working for them instead of the obsolete one, and you will gain more traffic.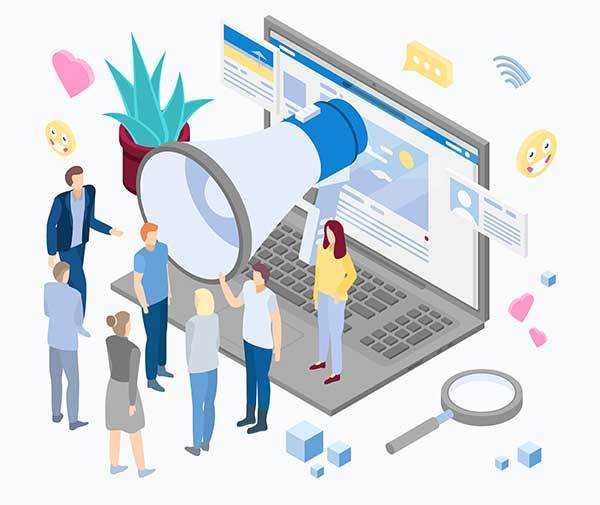 The email outreach is a perfect way to open new opportunities for landing links. You can use it for pitching to the press and running guest post campaigns.
Start with identifying people in your industry who are interested in linking to your website. Try to build relationships with your audience for better chances of covering your content. You can do it in different ways. For example, offer them exclusive interviews with your specialists or participation in your digital PR campaigns.
To start with, you need to follow such steps as:
identification of the corresponding prospects;
the invention of attractive subject lines to get your emails opened by your potential recipients;
encouragement for taking actions on the part of your addresses by creating some convincing emails.
To do all that successfully, you will need to understand clearly your individual approaches and perspectives that can be demonstrated straightforwardly to your recipients. Be sure to outline directly your plan of action in highly personalized emails. There are two ways of doing that:
Create a high-quality article with statistics, infographics, data, and consistent descriptions and send it to the targeted recipients' platforms.
Indicate in your email that you have read some of their articles relevant to what you are doing so your content can be useful for their audiences. Ask them whether it would be interesting for them to get to know more about it.
You can also provide links to your recently published articles. If you don't receive any answer, you can write them again in a while with the following request: "Hope that you are doing well. I wrote you an email a month ago and haven't received your answer yet. If you are still interested…"
Now, you can apply the most productive link-building tactics that work perfectly in 2021. You can start right now by building your first links if you have never done it before. Or, if you are quite an experienced link-builder, this guide may have got you inspired for using new tactics and techniques. However, before any activity, getting a thorough Google rankings analysis; the SERP position checker is a perfect tool to help you out.
Just remember that link building is not an easy and time-saving process. The tactics described above will help you to develop your skills and gain much better results. We hope that the variety of approaches we have compiled will make you diversify your link-building opportunities and maximize them while viewed from different angles.
If you know how to build links and master all the described techniques, your SEO skills will become highly required and more valuable for your potential employers, partners, or clients.