Google's algorithms have gone a long way since the time when link building was a quick and easy way to rank a new site within days.
However, despite Google's updates, link building remains as important an SEO strategy as ever. However, building high-quality links to your site isn't something that can be done overnight.
Over the five years of our link building journey, we've learned some important things about what works and what doesn't work when it comes to link building.
Today, Ben Levin will share nine valuable tips that you should know before setting out to build backlinks. Ben is a wanderer-turned-writer with a passion for traveling, blogging, digital marketing, investing, and cute little animals. He is currently working as a Content Expert at Mofluid (Twitter –@mofluid / Facebook – @mofluid).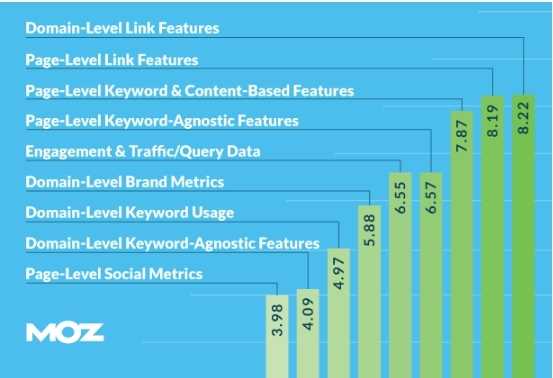 The most important piece of advice we can give you is to have patience.
In a rush to rank their site, some people turn to sketchy black-hat tactics for a quick fix. However, high-quality natural backlinks are the only backlinks that matter in the long run, and these will only come about as a result of consistently producing high-quality content.
What kind of content should you be producing? Here are some content ideas that will help bring you natural backlinks:
Write original blog posts about topics that have not been covered yet
Do original research and discover statistics
Create infographics
Create videos
Create original memes or cartoons
Be the first to write about breaking news in your industry
Write extensive guides and listicles
2. Don't Be Afraid to Ask
Don't be afraid to ask for backlinks! If you have any family, friends, or acquaintances who have high-quality blogs or websites in your industry, ask them to give you a shoutout.
Reach out to high-quality blogs in your niche and offer to write a guest post for them.
Set up a Google Alert to see if a website mentioned you without linking to you. If that happens, don't be shy about asking for a link.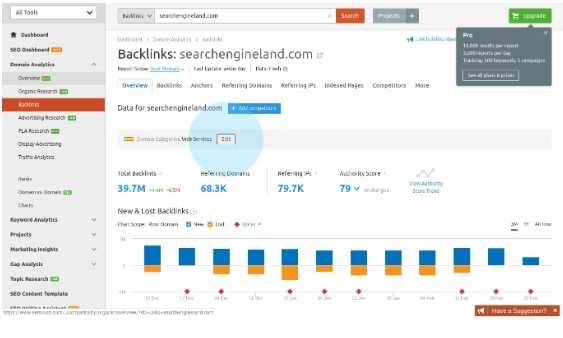 3. Your Competitors Are Valuable Sources of Information
Spying on your competitors is a great way to discover new backlink opportunities. It also serves as an opportunity to better yourself than your competitors. Remember, it's fierce market. You constantly need to improve to stay ahead.
Use a tool such as SEMrush to discover who is linking to your competitors. Then, go check out the pages that linked to them and try to find out how your competitors got those links.
Were they writing guest posts for those blogs? If so, that site may be accepting additional submissions, so reach out to them and offer to write a guest post as well.
A lesser-known trick is to try to find out which sites your competitors are linking to. Then, if they are quality sites, try to get backlinks from them.
By doing this, you are causing your competitors to indirectly link to you, which can transfer some of their link juice to you.
4. Be Wary of Bold Promises
There are all kinds of agencies out there promising to help you improve your rankings. Some will even go so far as to promise you the number one ranking on Google.
Be wary of agencies that make bold promises without backing it up with a solid strategy. Many agencies will use black-hat SEO tactics such as mass link building, which may end up hurting your site in the long run.
Besides, it's never guaranteed that you will end up in the first place or even in the top three.
Do your research on any agency before you hire them. Ask for a consultation and ask them to show you how they will help boost your rankings.
It can be tempting to go down the easy route and buy some links off of Fiverr or some other online source.
However, purchasing links goes against Google's policies and can land your website in some hot water.
Instead of buying links, offer to write guest posts instead. Writing in-depth blog posts for high-quality sites will do a lot more for your rankings than buying many links.
6. Social Media Backlinks Do Matter
Links from social media can help boost your rankings as well.
Google crawls social media sites such as Twitter as well. The more links you have back to your site, the more credibility you have.
A blog post that has many shares on social media is likely to do better than a blog post that has zero shares. Reach out to as many people on SM. Increase your followers.
In addition, encourage your visitors to share your posts by installing a social button plugin on your site.
Make use of a SEO tracker to keep an eye on your backlink profile. It will also help you monitor your site rankings.

7. Offer to Provide Testimonials
Providing other businesses with testimonials is a great way to get backlinks. Offer to give a business whose services you have used a written testimonial they can display on their website with a link back to your website after your name.
Of course, only do this with businesses which offer services related to your industry.
8. Directories Are Not the Best Way to Get Backlinks
One method of building backlinks is by creating listings on directories or submitting articles to article submission sites such as Ezine Articles.
This tactic isn't recommended, as many article submission sites and directories are low-quality sites overflowing with outbound links (in other words, link farms).
Directory listings are important for local SEO, as you want to increase your citations.
For global SEO, you can still use directories and article submission sites to drive traffic, but be picky about which sites you use.
Use nofollow links or only use directories that have strict submission guidelines and a high DA and PA.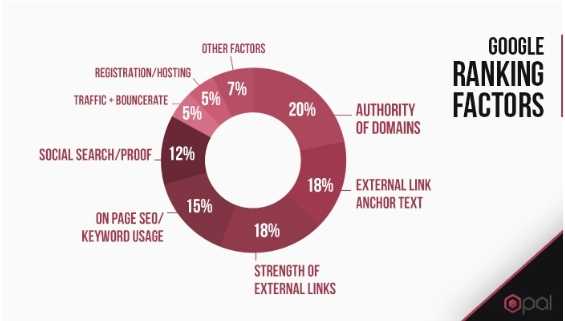 9. Comments Can Still Be Used to Build Links
Using comments to get backlinks is a strategy that can still work but must be used with caution.
It goes without saying that you should not write a lot of low-quality comments just to get backlinks.
However, if you a see a blog post about a topic that you have expertise in, you can join in on the conversation by writing a helpful comment that provides value and insight.
If you do this, some bloggers will let you keep your backlink in the comment if it is helpful to the discussion.
At the end of the day, insightful and valuable content should the cornerstone of your SEO strategy. However, solid backlinks can help boost your rankings and speed up your traffic.