SEO agencies or digital marketers who want to be successful in the online marketing and SEO must have a keyword rank checker tool to check the accurate and precise positions of the keywords, and track their competitors' keywords ranking as well.
As you may know, there is a higher possibility of getting more traffic and better conversion rate when you have higher ranking positions, which can be achieved by performing some set of unique strategies. For example, the first position in the SERP brings you about 32% from the keyword volume, the second position - about 20%, etc.
Remember: there are no other ways for effective SEO other than permanent checking information about new SEO strategies and optimization methods. And in this case, one of your basic requirements is the knowledge of the right implementation of these strategies at the right place and time.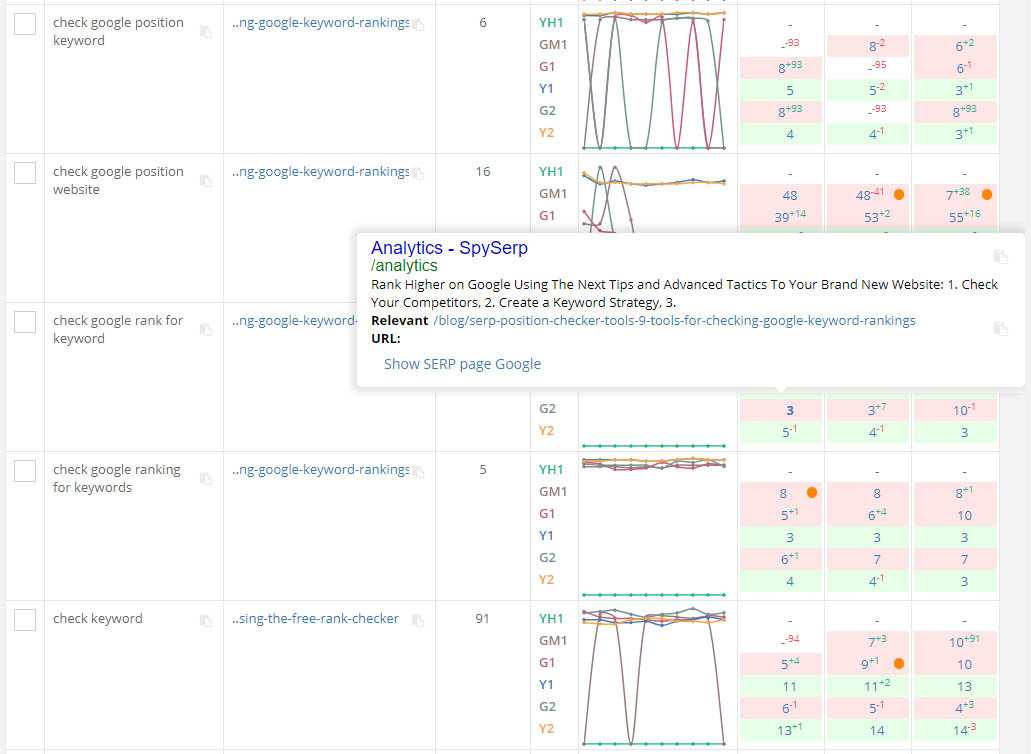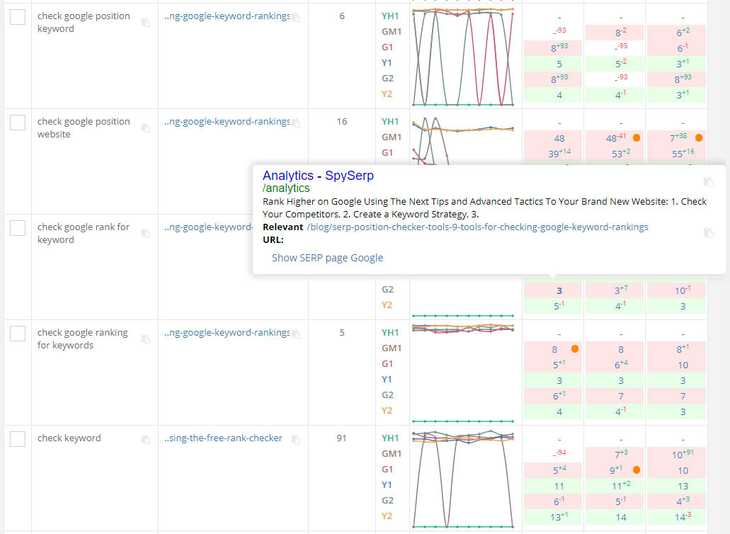 Some of the regular and working strategies (as said by many SEO professionals, from Neil Patel to Ahrefs) including, but not limited to guest author contribution, forum submission, social bookmarking, shareable content creation, influencer outreach, social media engagement, image sharing, and other methods of on-page and off-page SEO.
But after the implementation of any of the aforementioned strategies, it's crucial to check your results. The final result is based on your experience of the approach right implementation. The SEO rank tracker helps to check the position for the specific targeted keywords at any stages of implementing your SEO strategies and methods.
What is a Keyword Rank Checker?
It's one of the best ways to check website position by keyword in search results. And as you may know, it takes a lot of time to figure out the keyword rank for a specific website. Just imagine the situation when you need to check about 10 000 keyword positions!
But with the "aid kit" of such tool like keyword rank checker, your website rankings can be checked literally for ALL keywords, both in Yahoo, and Google search results.
The primary objective of each SEO professional and/or agency is to boost the ranking of a webpage or a website for particular keywords.
An appropriate keyword is one of the main reasoning of Search Engine Optimization, so with the help of keyword rank checker tool, Google position monitoring of your keyword can be successfully accomplished.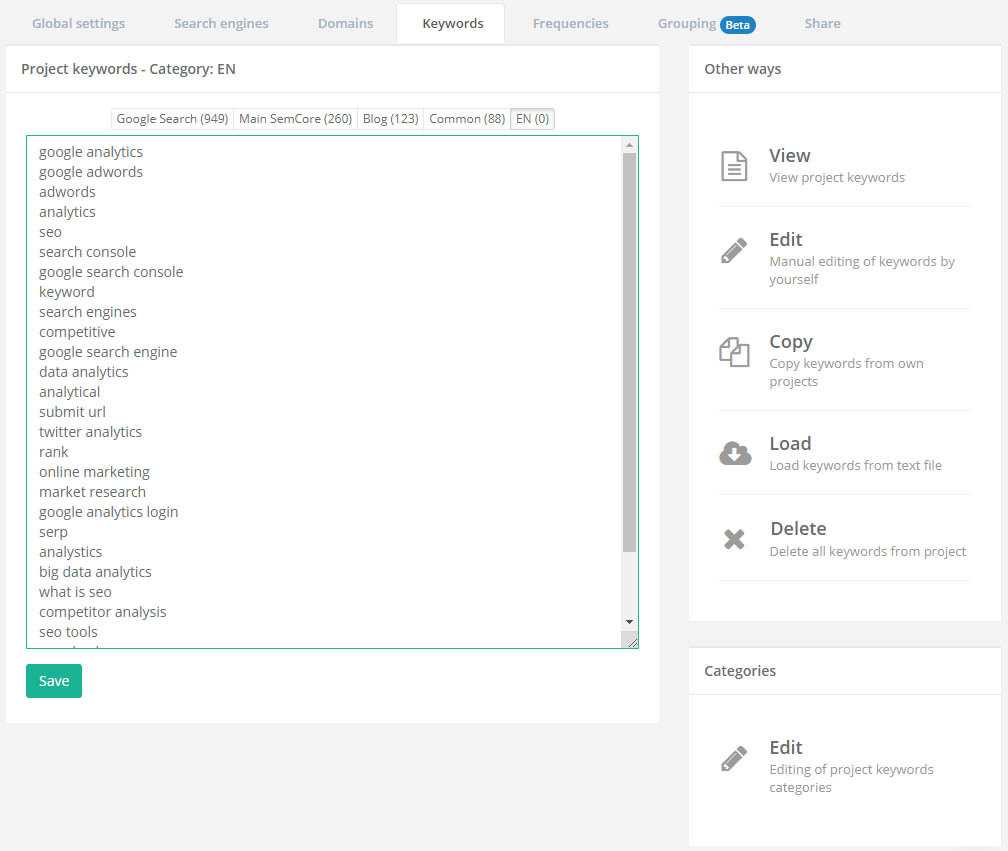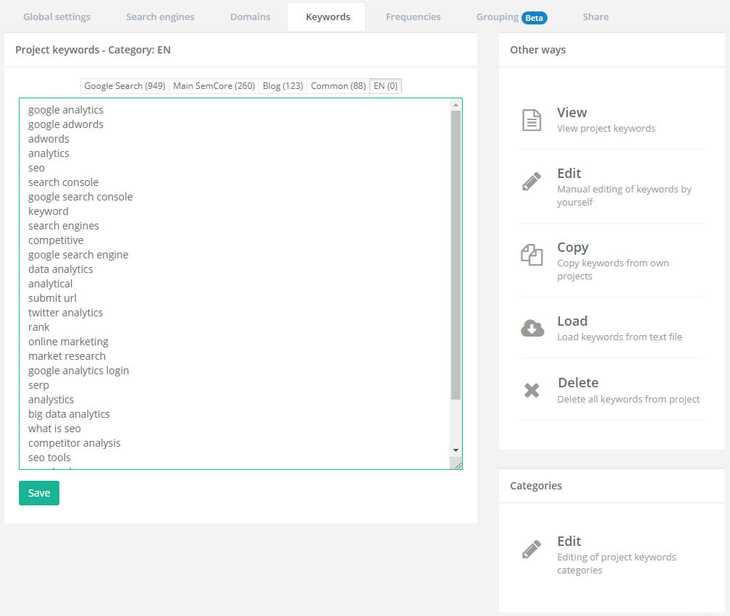 Additionally, competition in e-commerce is getting tougher day by day, as the business flourishes rapidly, which is as the result of the growing number of competitors across every industry.
Search engines are responsible for almost all queries of internet users, and this has been the primary reason behind SEO being a critical prerequisite for each online business.
How Can I Use Keyword Rank Tracker to Get Useful Info?
Keyword rank trackers also give your client useful insights they can't otherwise get from other sources. While graphs can provide your clients with helpful visuals, they'll give you the invaluable information you can use to improve SEO efforts.
For example, let's say there is a certain page, "Top 10 Essentials for the Outdoor Travel" has received 10 000 impressions and 1400 clicks in organic search results.
Your clients don't know whether the people finding that page are searching for "outdoor travel" "backpacking gear list" "useful outdoor tools" or literally any other variations of the article object.
That's where an online rank tracker comes in.
The truth is, if you can't track your rank at all, you really have no information on which to base your marketing decisions. Rank tracking is still the meat and potatoes of the SEO industry.
So you see, using a rank tracker is, in some ways, even more useful than a general keyword ranking because it allows you to analyze your site based on the quality of the content and not just the SEO. When you can track the traffic coming in from different sources, you can evaluate your content and SEO strategy much more accurately.
So then, as the business owner, you can go back and ask yourself, alright, why did this piece of content succeed? What exactly are my readers really looking for when they search for such-and-such and am I responding to them appropriately? Why is this article converting at a higher rate than another one that receives similar traffic?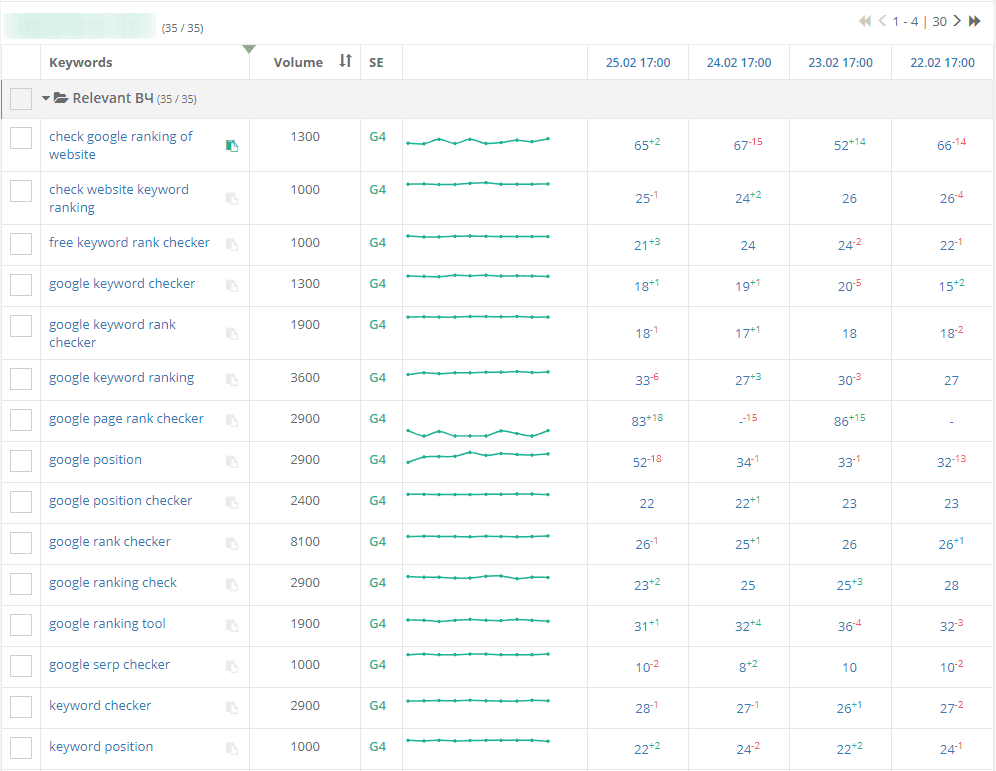 So WHY do you need to use keyword rank checker as SEO professional or Agency? Here are some key suggestions:

To Know Your Progress Compared To Your Competitors: you'll be informed about your competitors' positions, and this will helps you to check, whether they implemented any unusual and successful SEO strategies or there are some core updates in the SEP.

In a situation whereby your competitors' ranks are ahead of yours, you have to bring all the information about them together and check them in order to improve your personal SEO strategy.
To Be Aware of Your Visitors Geolocations: it's very important to be aware of your users' geolocation, especially if you (or your client) doing international e-commerce or having the local business.
Early Notice of Any Slight Change in Algorithm: another compelling reason why Google position monitoring remains essential, is that it allows you to detect even the slightest search engine algorithm updates and SERP changes across different searches.
It often means these changes can be instantly reacted to and modify your SEO strategy to a particular algorithm change for you not to retard in the search results, instead, climbing higher in SERP.
It is quite more useful in monitoring smaller changes that only influence your industry or niche, leaving out the more nonexclusive updates like Panda or Penguin.
Advantages of Using Keyword Position Checker
Summarizing all the mentioned information, we can make a list with the advantages of using keyword position checker. Here are some key advantages for users:
The keyword monitoring service allows you to check the keywords positions at any time. The charts maps on such SERP checker also helps you check the keyword performance in the past and present.
Therefore, it gives you a good chance to improve your SEO-efforts and implement the best strategy for the chosen keywords.
Also, the keyword rank checking tool allows you to check the website ranking on the major search engines.
Such a tool gives you sure that you don't spend money randomly on all keywords, but the ones that generate the most traffic and more conversion to your website.
At least, but not last, you can expect a lot of additional features! For example, SpySERP keyword rank checker has a lot of additional features that allow you to work with keyword clustering, position chart checking, tracking the ranking fluctuations, etc. So what are you waiting for? What's your opinion about it? If you need to test all these features, we'll be happy to provide you our service for your needs!