Do you know, how many Google Chrome users right now? There are more than two billion installs, and Chrome's share of the world browser market is about 54%!
There are a lot of features that make Google Chrome so popular, but some of the Google Chrome extensions are arguably the most useful marketing features of all.
Google Chrome extensions take up less space than traditional desktop programs, you don't need to waste a time for downloads and installs, you can update them more easily, and they cost less, as usual.
So if you're looking for the ways to boost your SEO strategy and find useful SEO Chrome extensions for your work, then you visit a right place! Today we show you the best 10 SEO extensions for your Chrome browser.
1. SEO Writing Assistant by SEMRush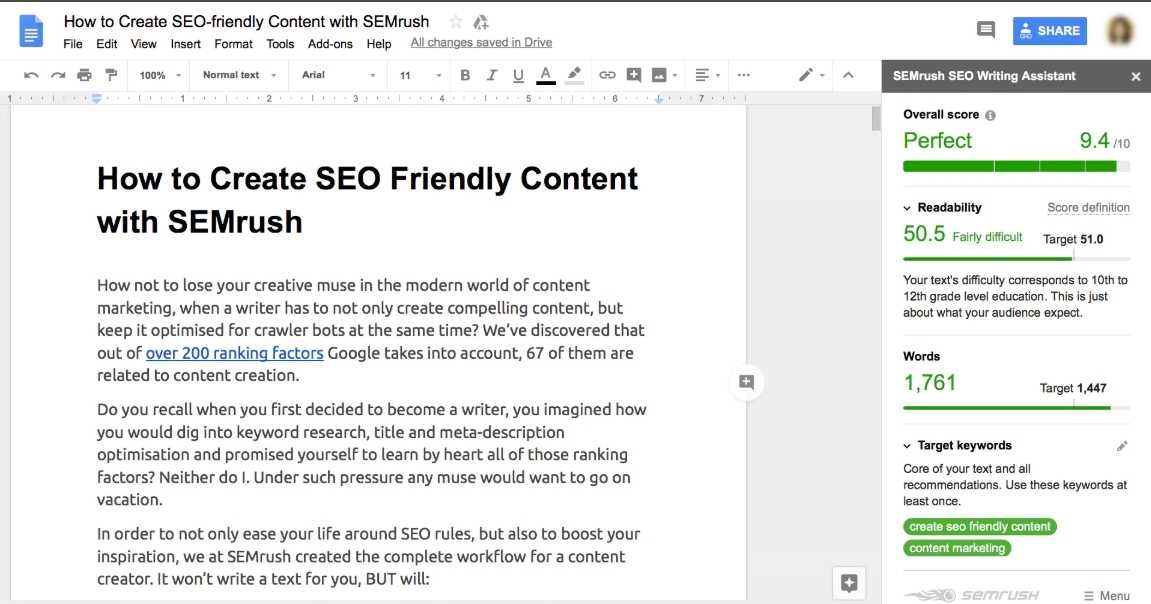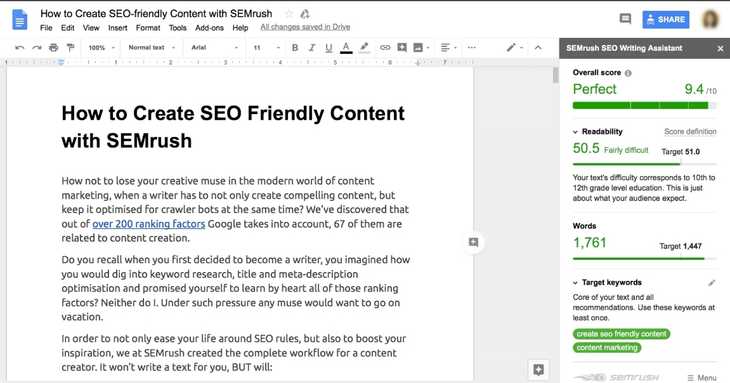 SEO Writing Assistant created by SEMRush helps content creators to ensure their texts are unique and written in an SEO-friendly style by providing recommendations for content optimization. These recommendations based on best-performing articles in Google's top-10 for given keywords in a given location.
Some key features:


Checks the general article quality calculated on the basis of such metrics as readability, words, target keywords.
Evaluates your text's difficulty based on recommended Flesch-Kincaid reading-ease score.
Shows recommendations regarding the given keywords, their volume and difficulty.
Shows semantically related keywords, which should also be added to your text.
Moreover, you can integrate this extension for your Google Docs and Wordpress absolutely for free.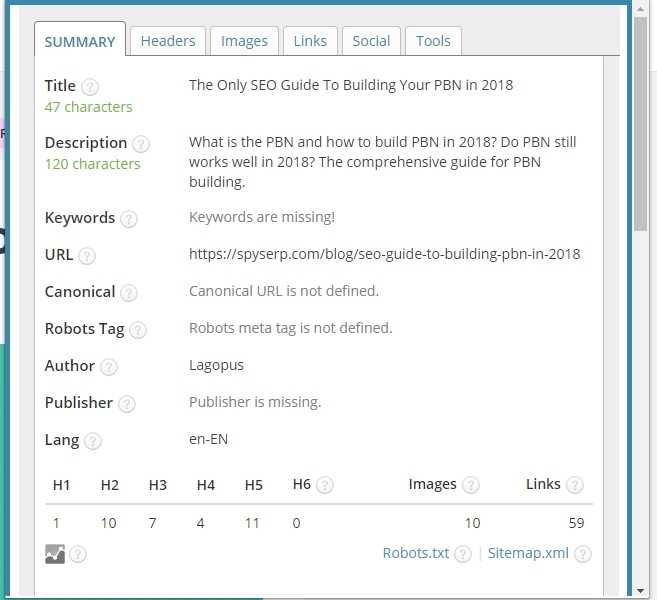 Another one great extensions for all SEO specialists who works with on-page SEO. SEO META in 1 CLICK is a Google Chrome extension that displays all meta data and main SEO information clearly for the best SEO.
This tool is may be extremely useful for all content managers and SEO experts that need to control the SEO of a site and validate the structure of its pages.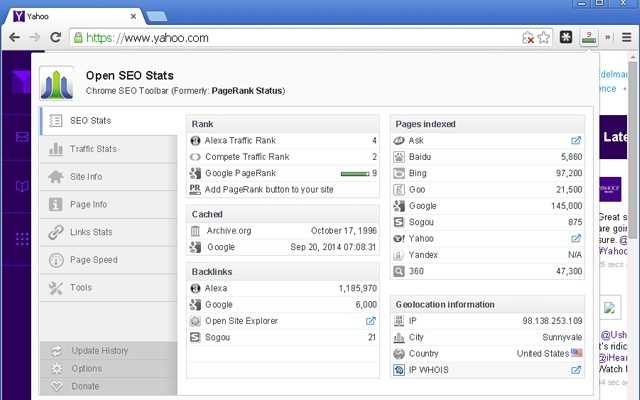 This browser SEO extension shows web rank and SEO statistics of current web page, quick access to IP Location, Whois, Alexa, backlinks, indexed pages and more.

A really SEO extension for Google Chrome to easily access the Alexa Rank, Compete Rank and Quantcast Rank of the current web page, in addition to getting information on backlinks, indexed pages, cached pages, socials, Whois, IP location and more.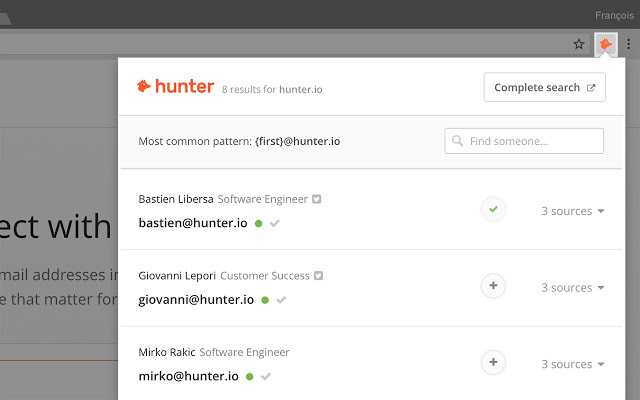 This extension is a must-have for all specialists who works with link building and outreach. If you're looking for email, but can't find it on the website, then try Hunter and this Chrome extension makes this job for you!
You can get email addresses from any website: when you are on a website, click on Hunter's button in your browser to get every email addresses we found related to the website. Additionally, you can use this Chrome SEO extension absolutely for free!
5. Related Content by Zemanta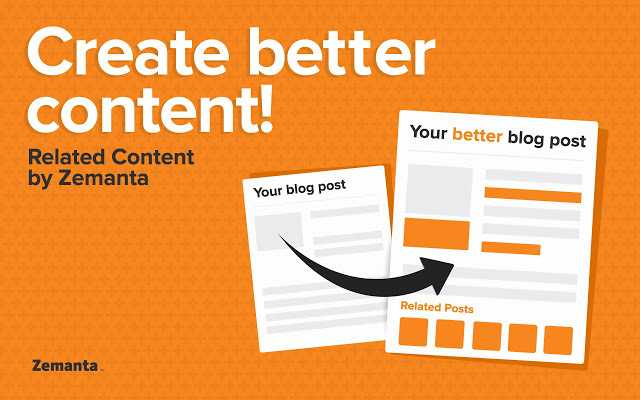 If you're a blogger and you need to make some SEO routine, then you need to use some useful tools. This Chrome extension recommends images, links, articles and tags - while you write. It allows you to enrich your own content and link to other media with a single click.
Some key features of this extension:
● Helps with SEO
● Builds your influence
● Delivers results: more reader engagement, more traffic
● Dashboard with stats!
● Powered by Zemanta's award-winning semantic tech

Moreover, it works with all major blogging platforms like WordPress, Tumblr, Blogger.com, TypePad.com, Movable Type, Drupal, etc.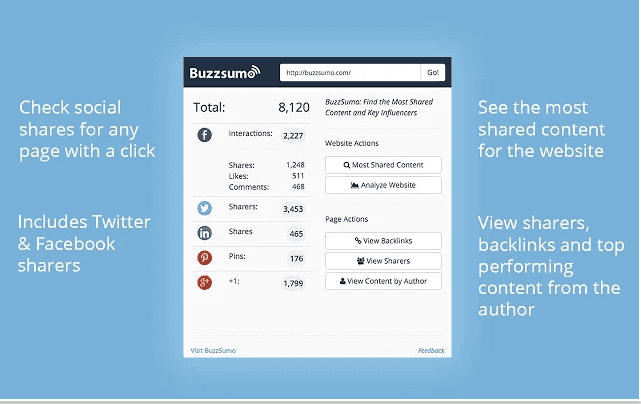 Buzzsumo's Chrome extension provides you insight into how a particular content piece is performing without leaving your web browser. It allows you to see the engagement metrics and backlinks it has generated online.
You can also use the Buzzsumo extension to see how your competitors' content is performing and create content that is more shareable.