It's necessary to know the methods of SEO are used by competitors, regardless any niche in which you're doing your online business. In the best way, you should check the traffic sources, analyze the competitor's traffic and check the backlinks. But how to do it? It's quite simple - you should use the tools that are created especially for the competitor analysis (not only for that reason, but it might be too). In this article we'll consider 12 best SEO tools that allows you to spy on the competitor site.
Checking the competitor's traffic
One of the most important thing is the knowing about traffic sources, traffic distribution and everything else about traffic. So how you can check it? For that purposes you can use the next tools:
Alexa - one of the well-known basic SEO tools for the website statistics, analytics and traffic reports. Amongst other useful functions, you can find the basic traffic information - just go to the website and find website traffic statistics by entering the website name and domain (for example, yoursite.com).




Furthermore, you can also check another useful data, namely Bounce Rate, Daily Pageviews per Visitor and Daily Time on Site.
Similarweb - another one spy tool having the freemium and extended version. You can use the free version for the basic competitor check. Unfortunately, free version provides a bit of useful information, but despite this you can use it for the checking the general traffic sources (whether your competitor has a direct, referral, organic or social traffic).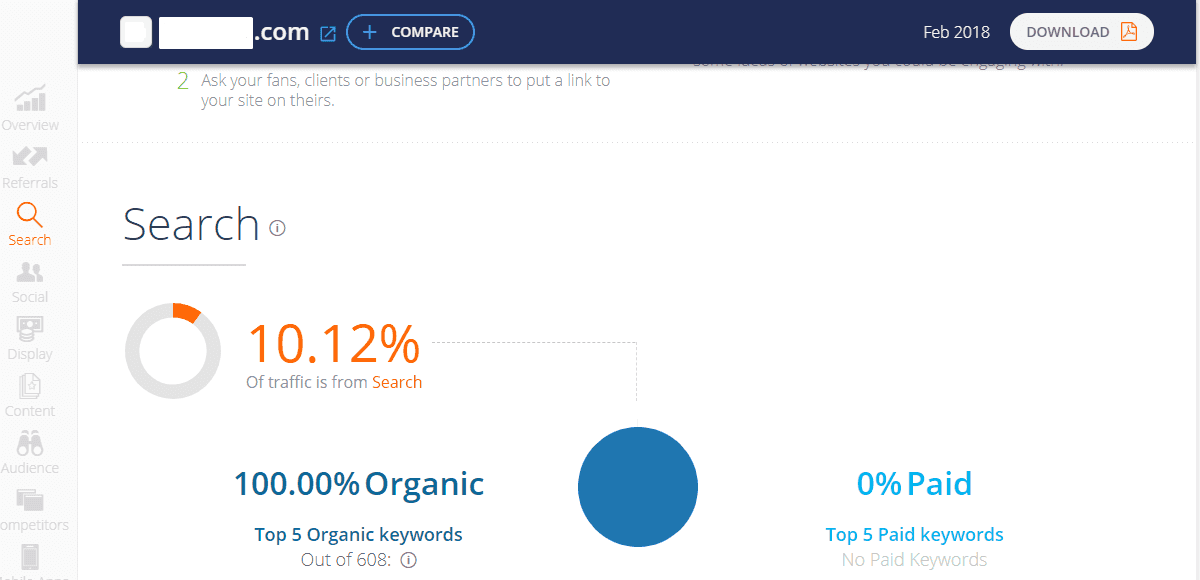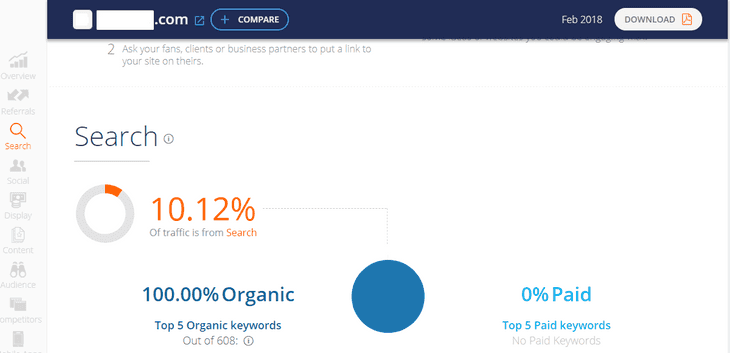 SEMrush - say no more, this is amazing tool! It's a very, very useful and comprehensive SEO tool for everyone who want to check the competitor website. Full version has a wide functional possibilities allows you to check the basic information as well as specific traffic sources. Moreover, SEMrush allows to check website audience and traffic flow.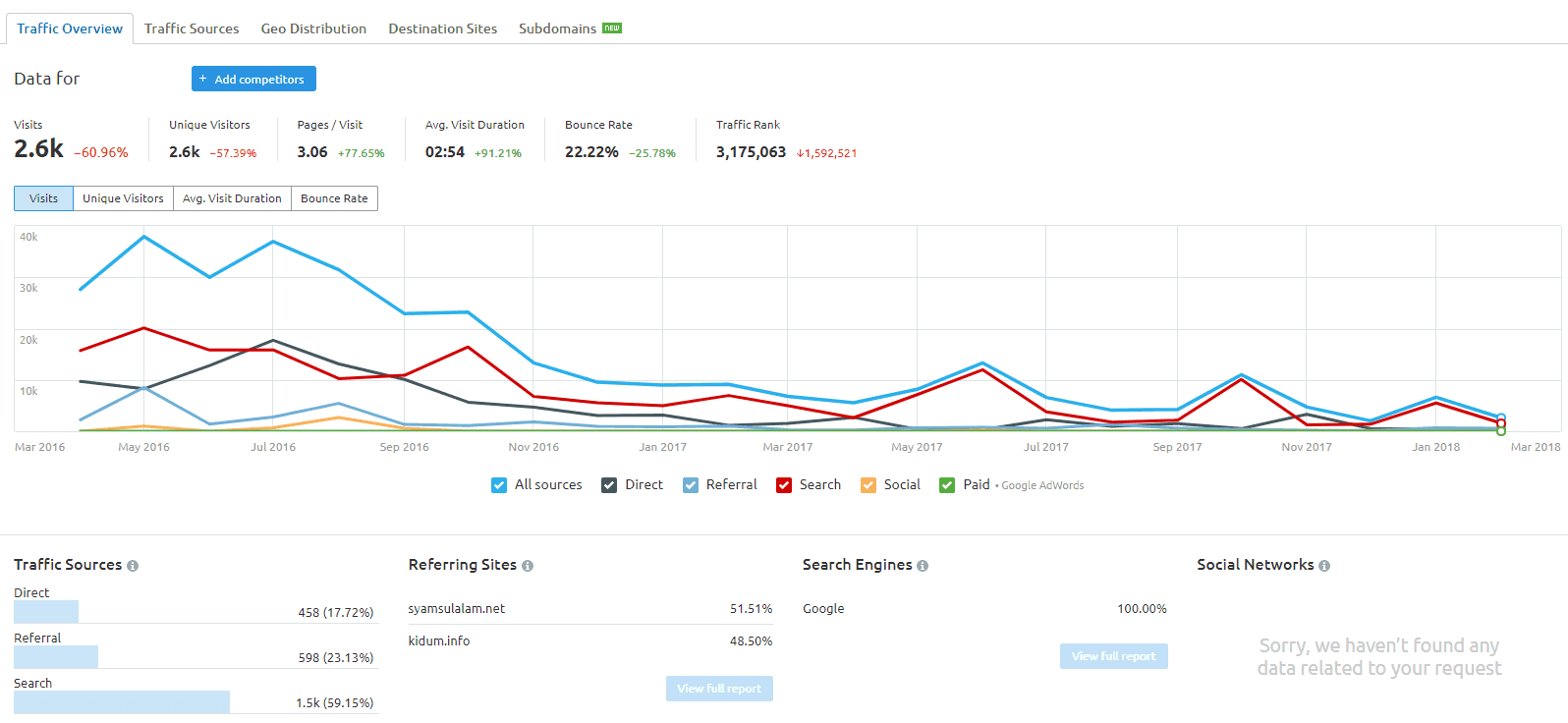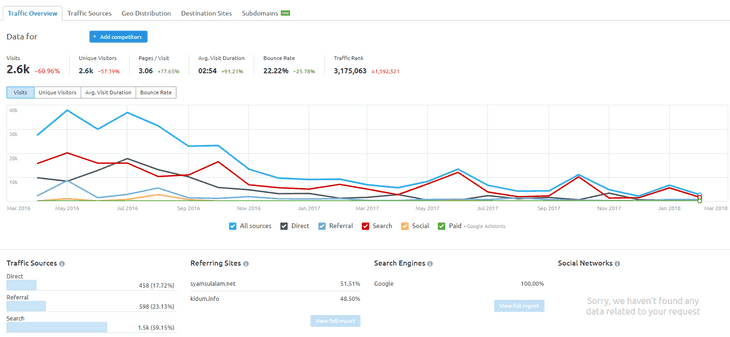 Checking the competitor's backlinks
In this case, we can give the dozens of SEO tools that allows you to determine the backlinks sources, the backlinks quality and other parameters that are important in the backlinks analysis. But we recommend you to use the following services to check competitors backlinks:
Ahrefs - one of the most convenient tools for analyzing the competitors backlinks profile. It allows you to get a full information about backlinks and gives detailed information about the correlation between backlinks and organic search, top referring content and other useful information.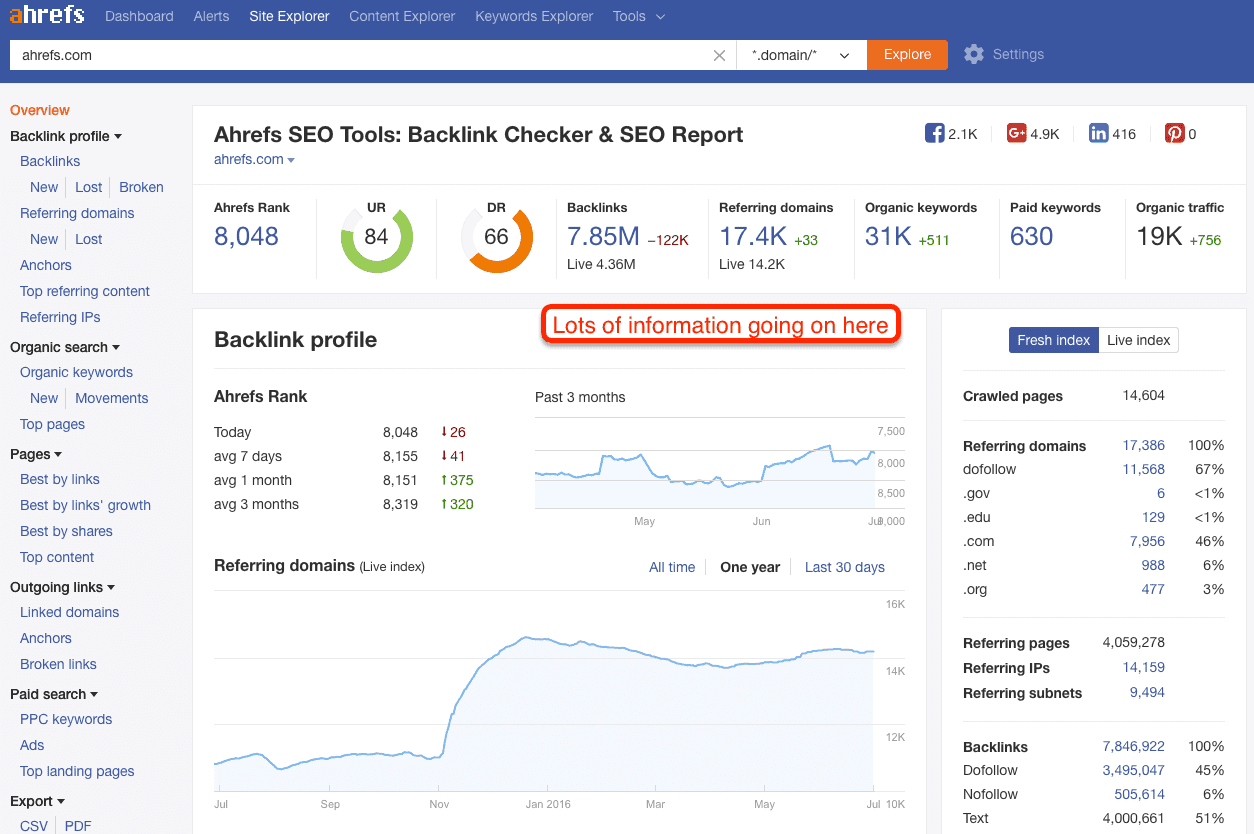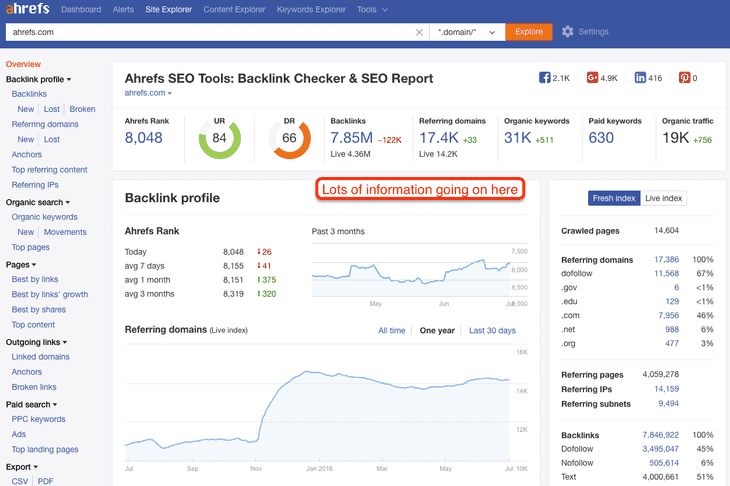 Majestic - another one of the most well-known services for the backlinks analysis and competitors backlinks profile. It gives you detailed information about all links, as well as allows you to determine the trust flow and citation flow metrics for every link.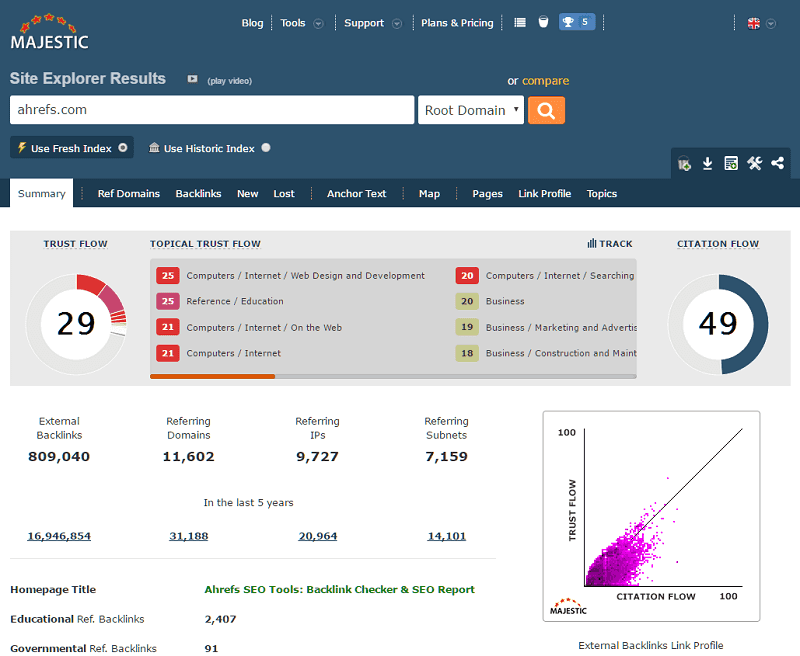 SEMrush - sorry guys, but I can't get enough. Yes, you can use this service for the checking the competitors backlinks. It also shows another useful information about backlinks, including keywords, anchors, TLD distribution and so on.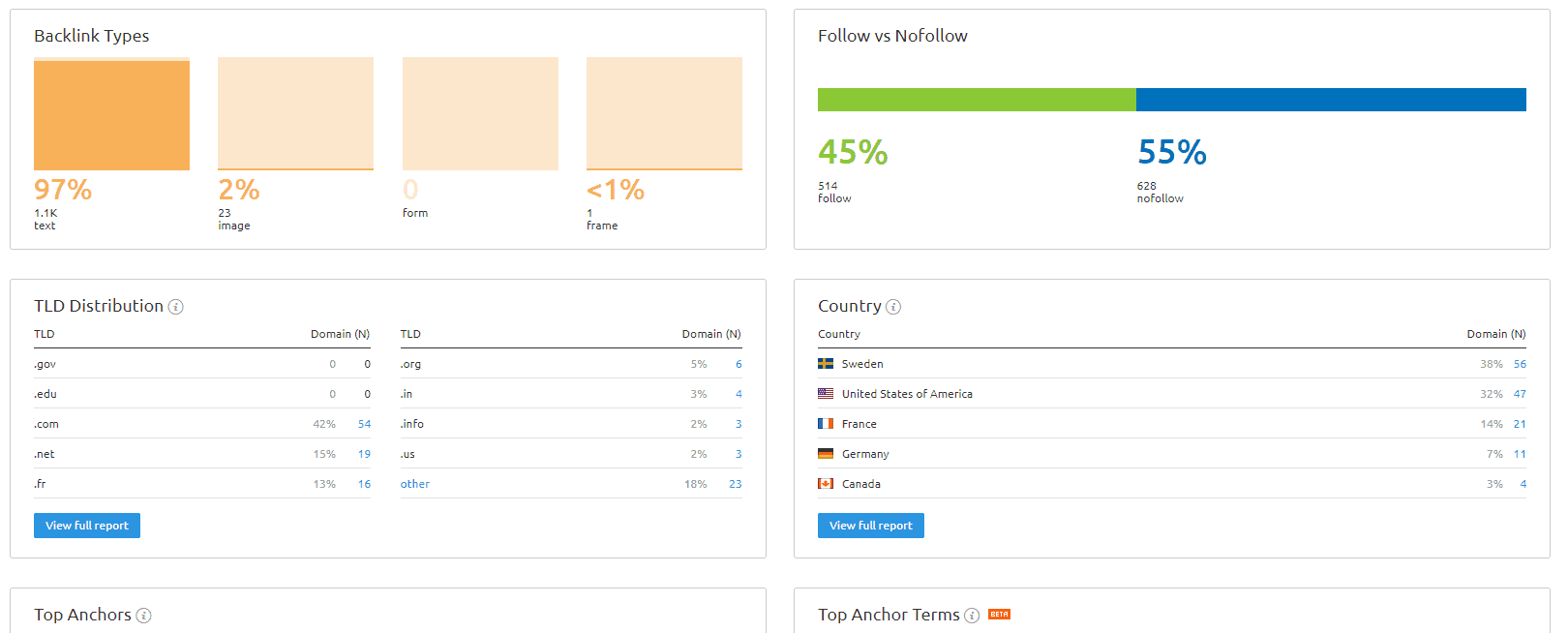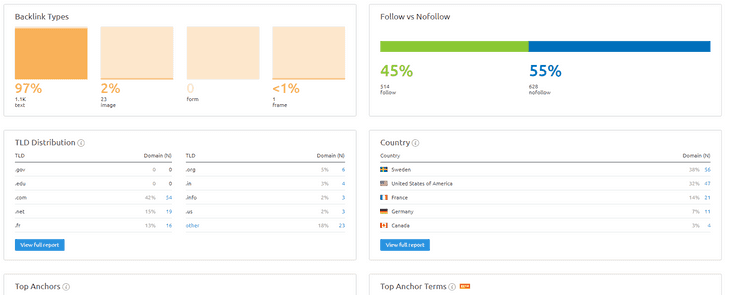 MOZ - as we mentioned Ahrefs and Majestic, we can't tell you about MOZ (thanks, Rand!). It's another one industry giant that allows you to check backlinks, ranking them using their algorithm based on the Domain/Page Authority. Additionally, it allows you to determine the quality of backlinks based on Spam Score. It has quite good functionality even in the free version.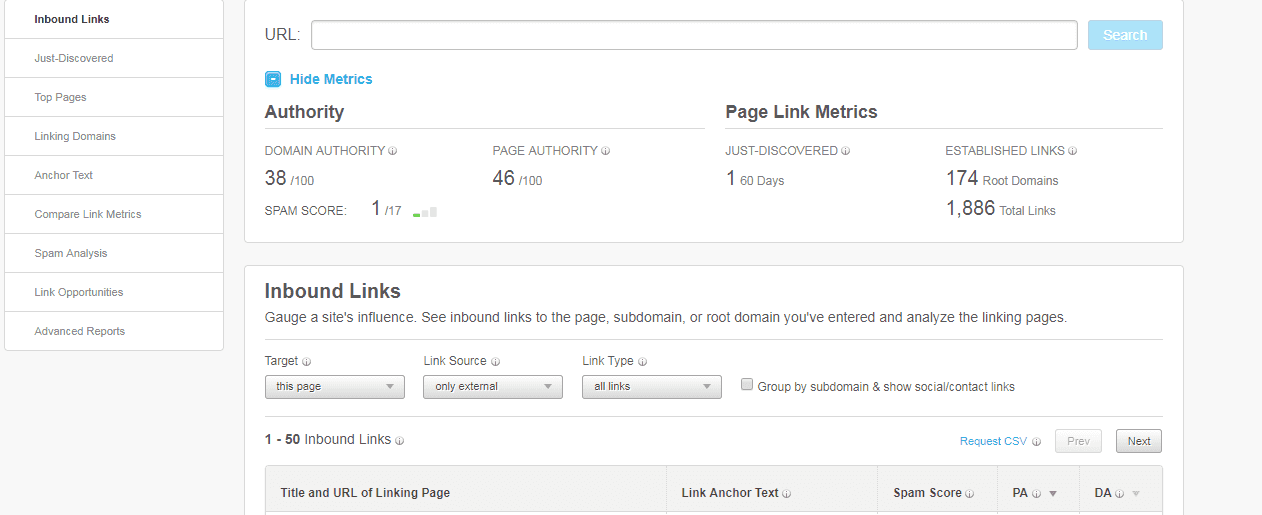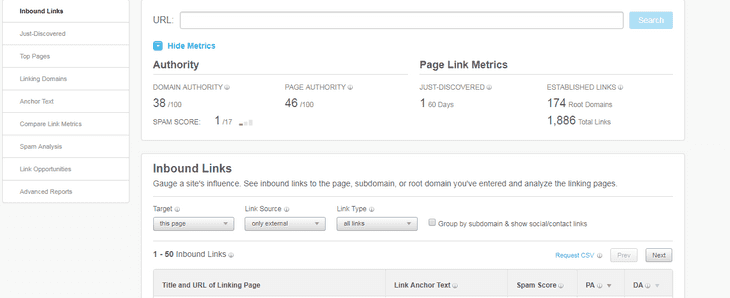 Checking the competitor's website positions (SERP positions)
All aforementioned tools allows you to determine the competitors keywords which is using for the SERP. But there are some tools allows you to find out the position of the site in Google, Bing or any other search engine. We recommend you to use the following services:
SpySerp - wide functionality, live distribution in real time, the ability to check positions on thousands of keywords in several search engines, including Google mobile search. Here is a nice bonus - you can using all of these absolutely for free.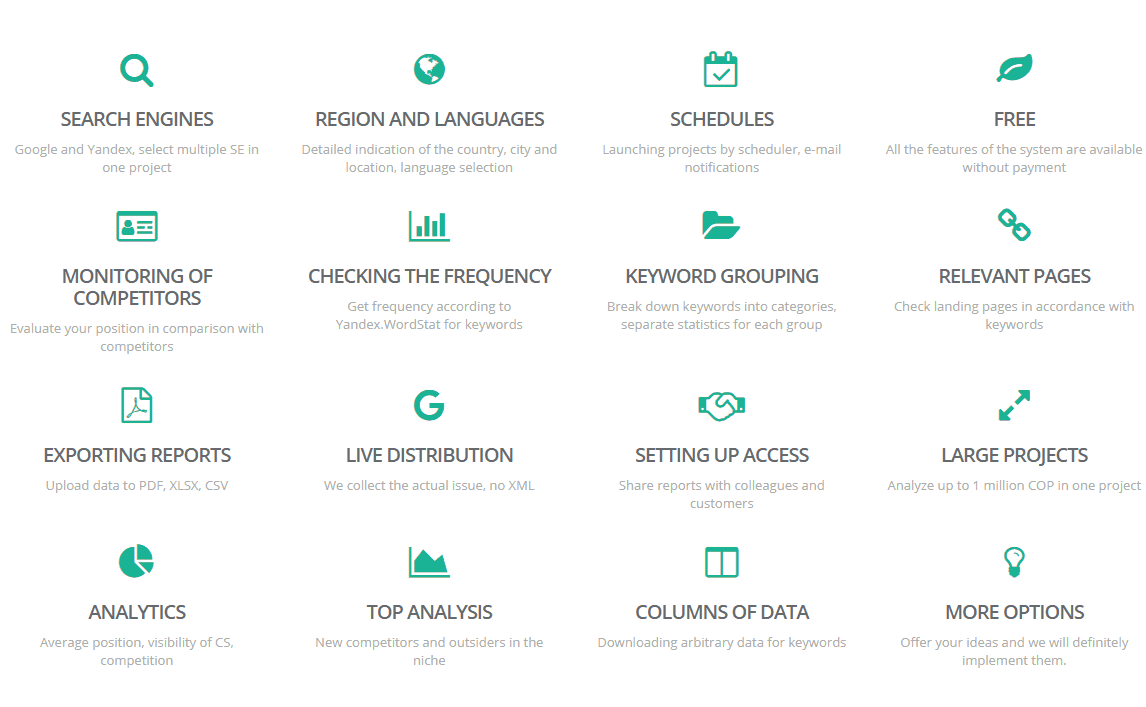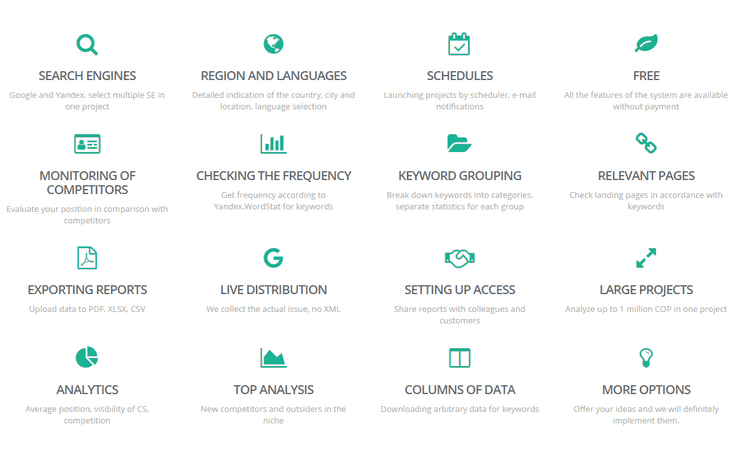 SerpLab - quite powerful platform to help SEO-specialists understand, measure, test and prove their strategies relating to their keywords and SERP positions.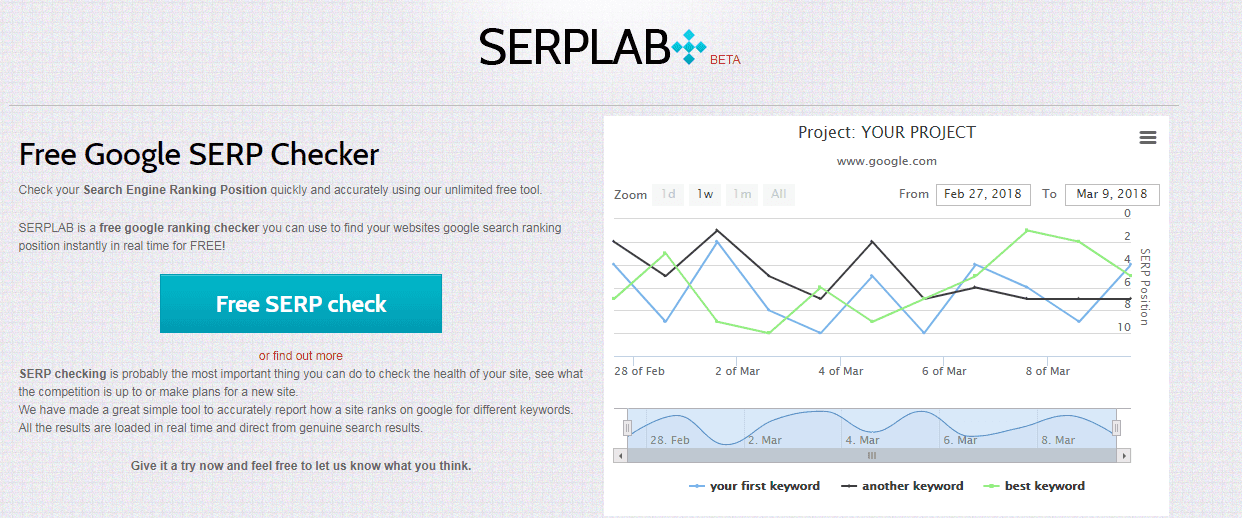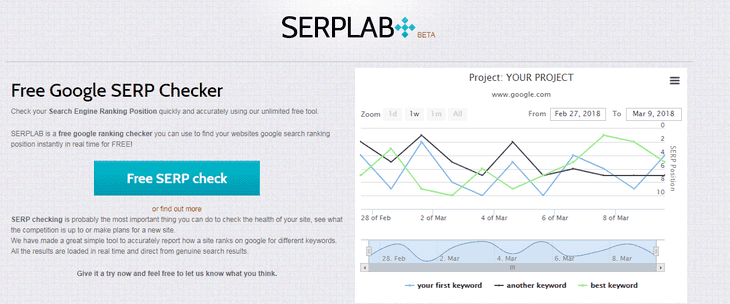 Small SEO Tools - another one website provides keyword rank checker. Of course this is not full-based tool but a little extension for the SEO needs. Users can add one domain (10 keywords per domain) and track website positions around 25 regional Google engines absolutely for free.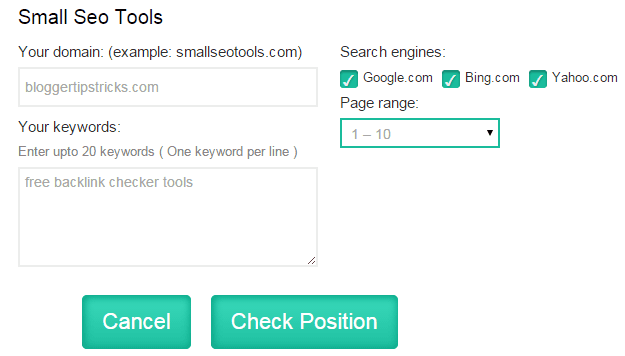 Checking the competitor's technical parameters
Need to know what CMS competitors are using? What server does the site run on? What functions are connected to the backend? In this case, you can use the following services:
Built With - the famous tool allows you to collect detailed information about the technical part of the site.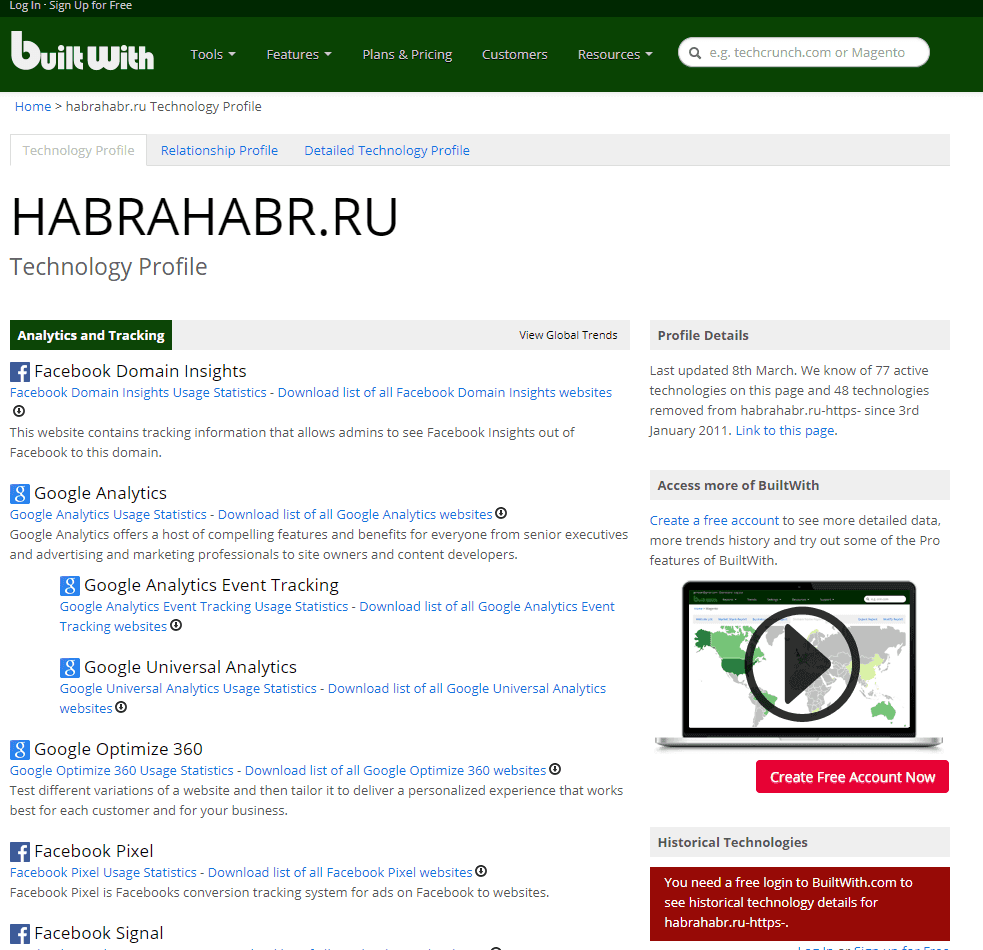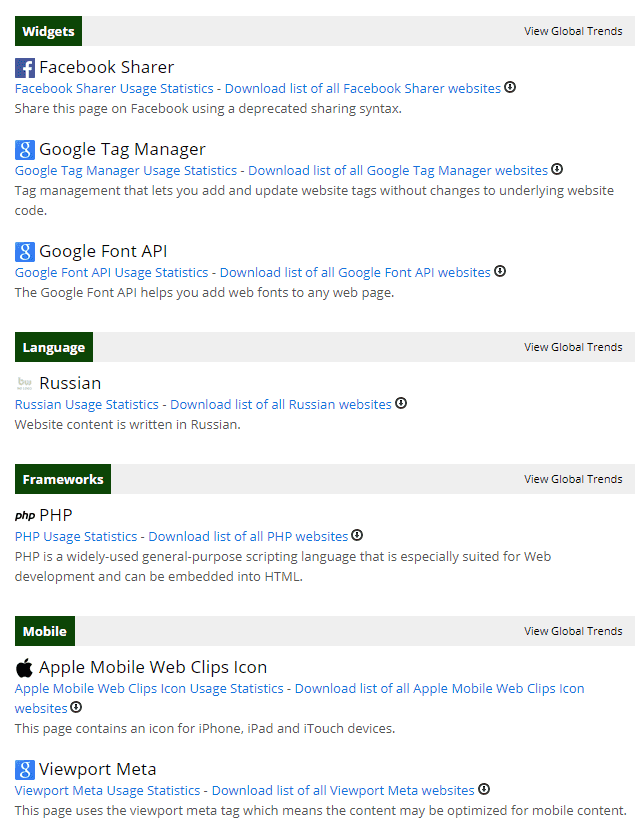 SimilarTech - analogue of the tool mentioned above, has a much more convenient functionality and perfectly complements Built With. Additional useful feature is ability to track the history of changes on the site.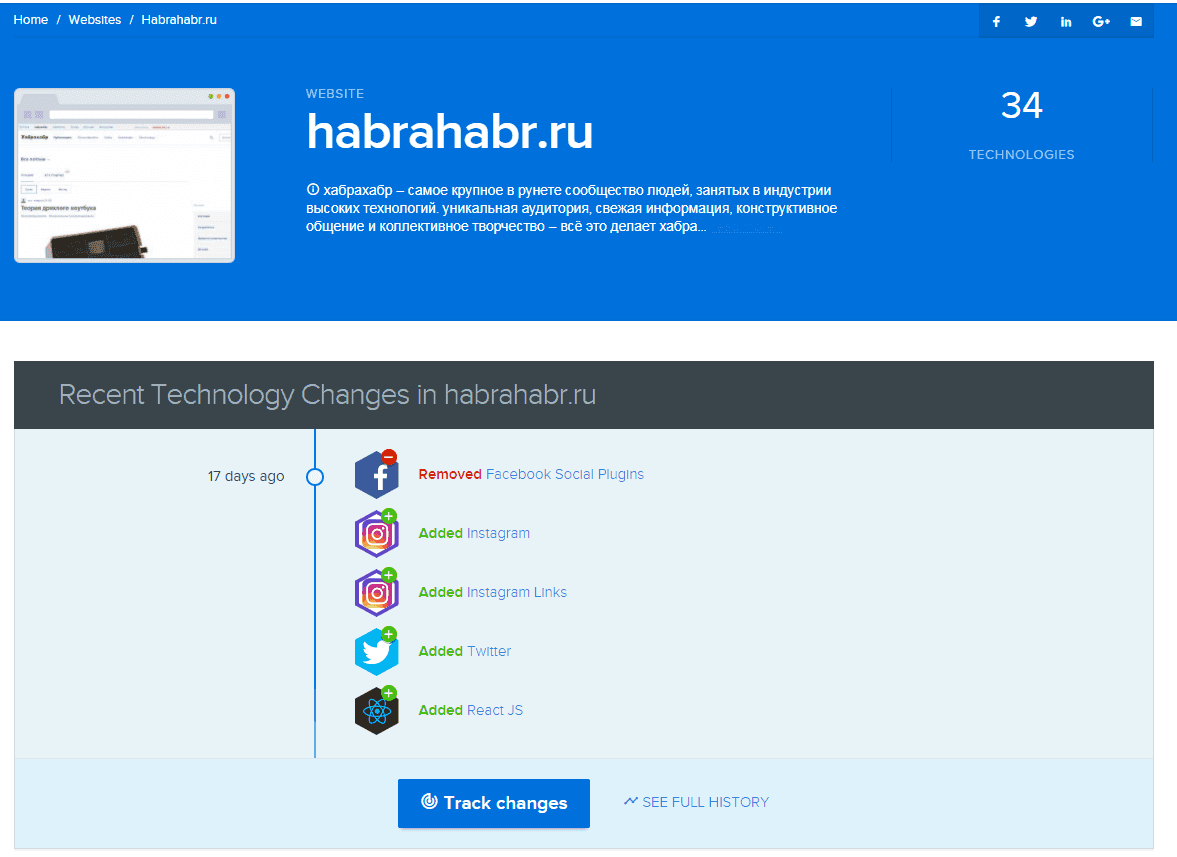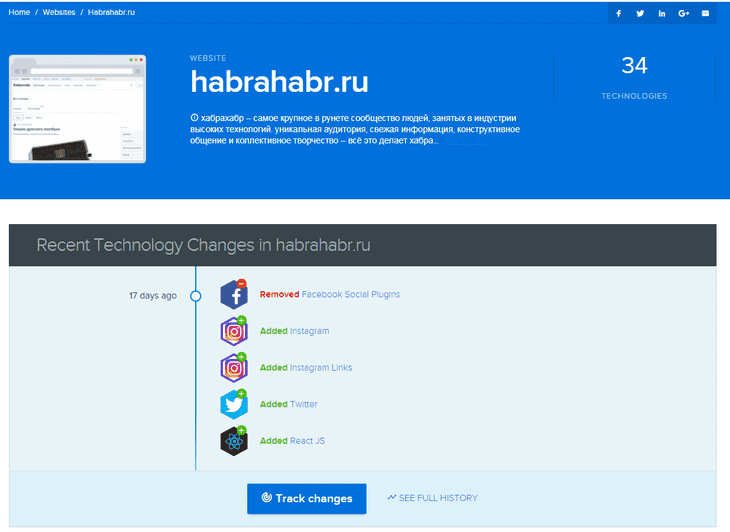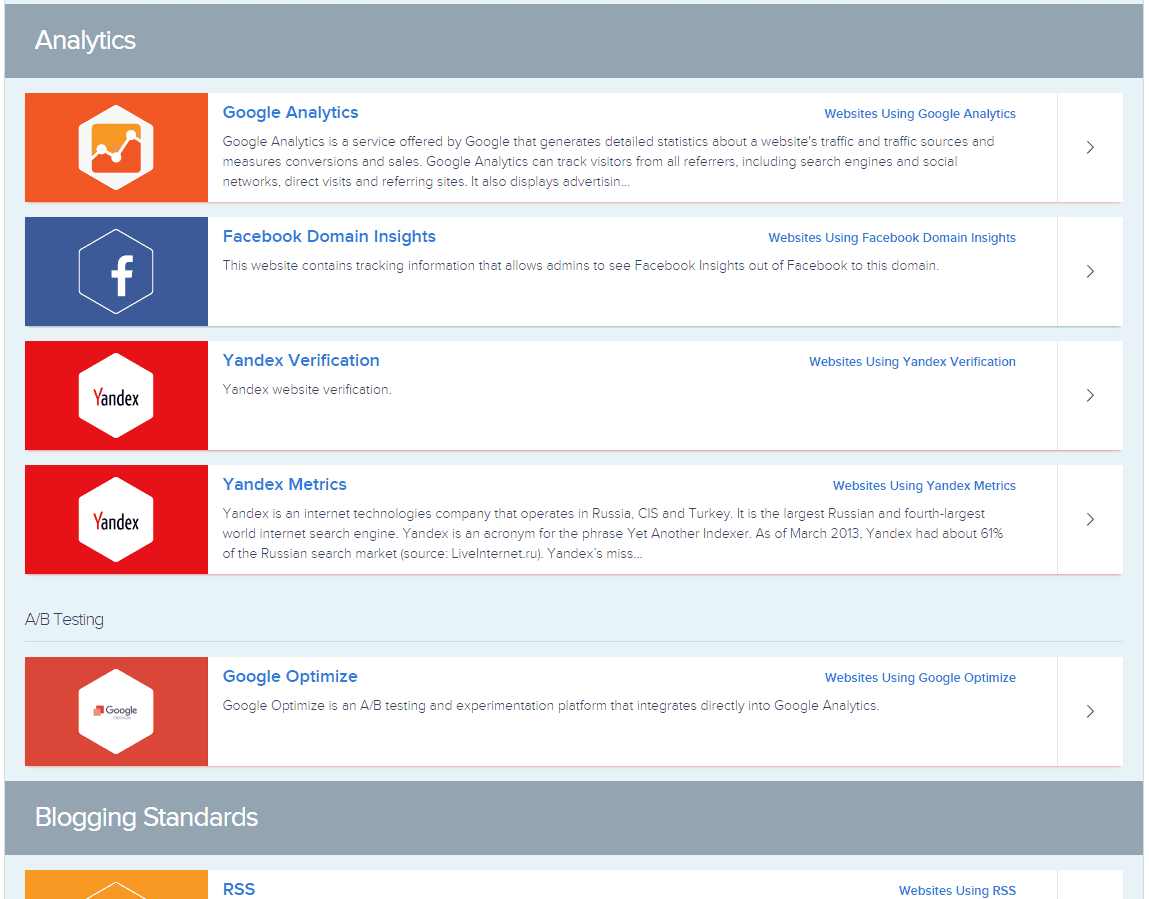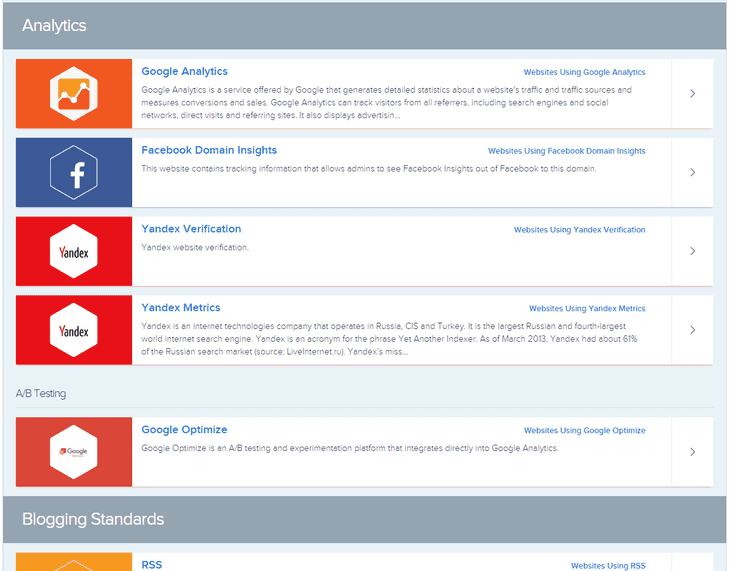 Do you have services you like to use? Some services that deserve the place on this list? Send your suggestions and we'll consider them to add to this article!