As you may know, SerpBook is one of the most popular and well-known SERP tracking software. Its broad range of offers works in its best interest to meet customer's needs satisfactorily. Therefore, the primary purpose of this article is to enlighten you on the best rank tracking software. We have also included its major features, which include the prices and different packages, as well as a brief description of the user interface. Towards the end, you will also get to know some of the issues that the rank tracker software will help you tackle.
First of all, we're going to create unbiased and truthfully review to give our readers useful information only. Moreover, we have to do this! Thus, let's take a look at some of SerpBook's exceptional key features.
Most website owners fear the thought of using a rank tracking software because they think they are usually expensive. However, that is not true, at least not with SerpBook, because it offers packages for both the big and small budget customers.
SerpBook provides you with a chance of 7-days free trial so that you can ascertain to the amazing features and user-friendly interface. After that, you can make a choice between the three packages. The minimum price for the personal package is $42 per month.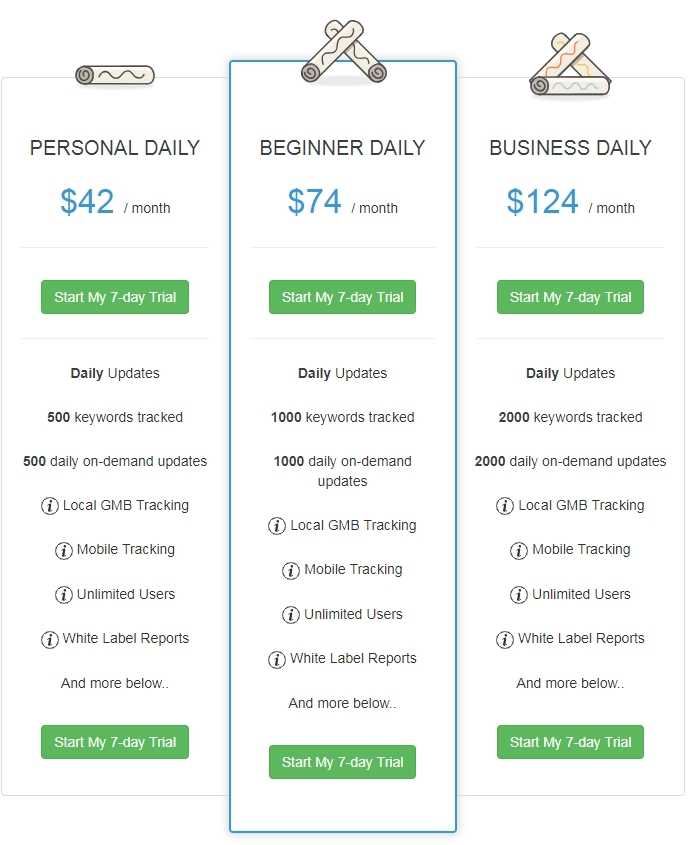 Are there alternative packages for customers with small budgets?
Of course, there are. SpySERP provides the minimal package with just $7.9 per month! And this does not mean it works any less better than other subscriptions.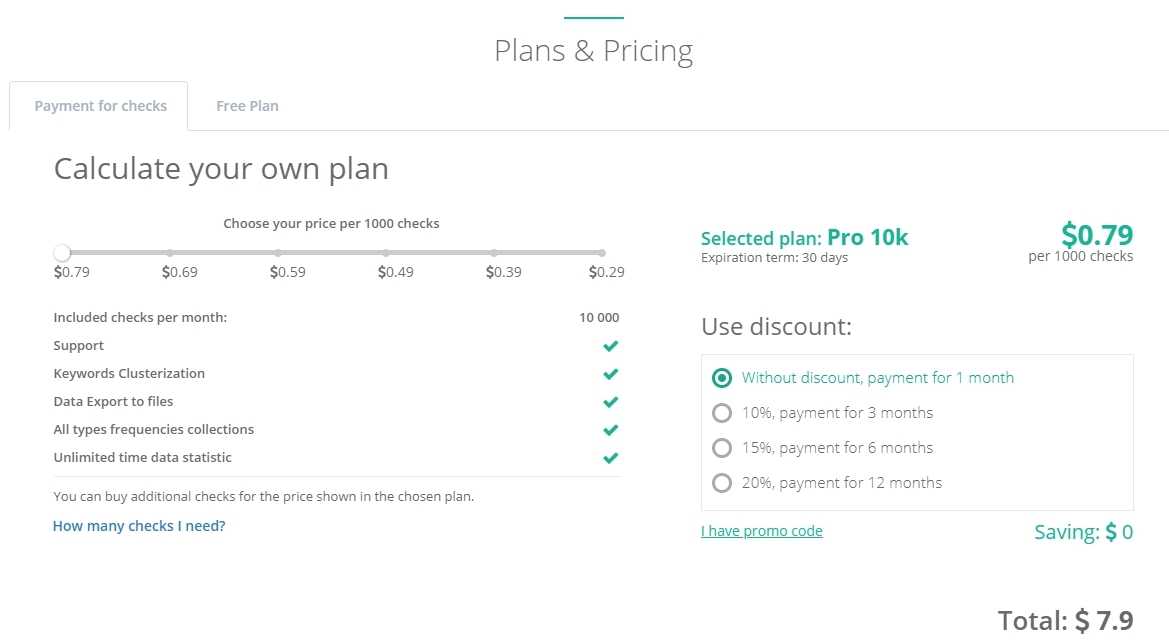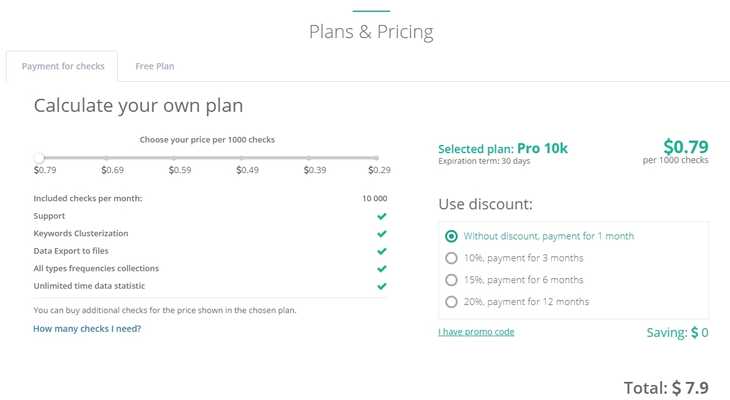 Naturally, you may be questioning what the difference is between the minimal package and the other one, which is obviously the pricing.
But when you want the best of the best, then you should not put a lot of your consideration on the price, because it is not really the main feature - this is one of the key features, but you should also pay attention to other essentials. For instance, what is included in the minimal package, and what is not.
Ok, let's take a closer look for the SerpBook's $42 package features: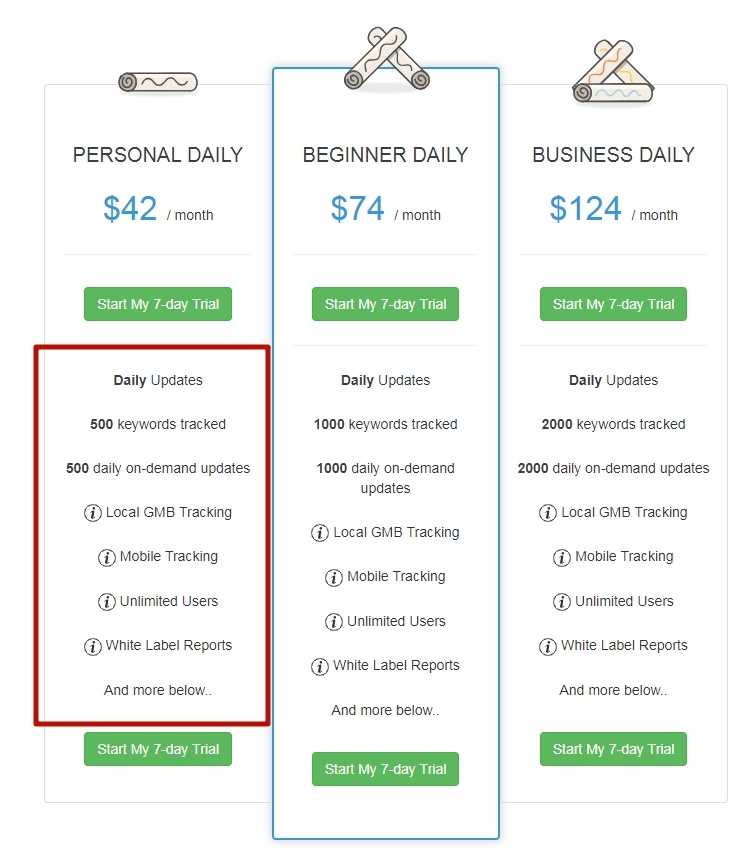 Let's see… You can track 500 keywords only, get daily updates, mobile tracking, white-label reports and the unlimited number of users. And you know what? That's perfect.
But, are these amazing features also in the minimal $7.9 package?
Yes, the features are also included in the minimal packages and that's why SpySERP is one of the best rank tracking software on the market! Let's take a look: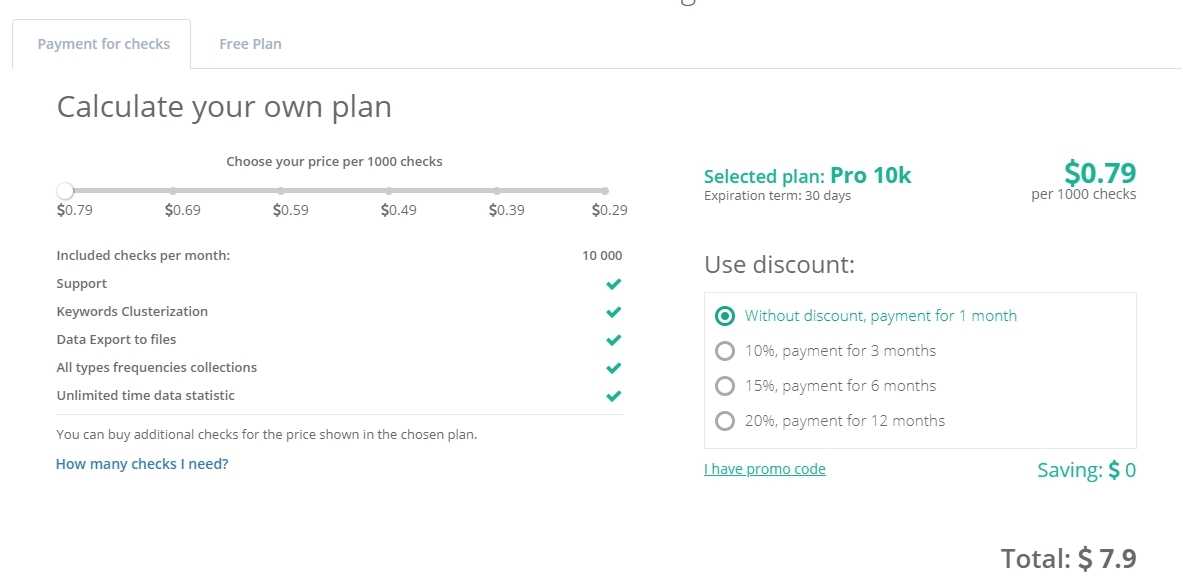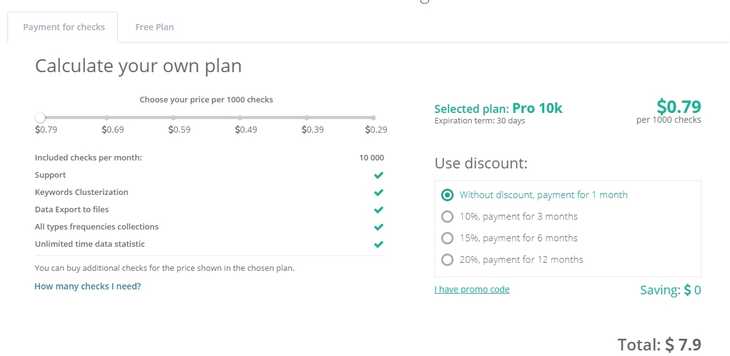 You'll get:
10 000 check per month
Free and AI-based keyword clustering
Keyword competition chart
SERP analysis tool
Mobile tracking
More than 50 search engines for ALL locations
Unlimited number of users
Daily (hourly) scheduled email reports
Real-time data 24/7
Downloadable PDF/CSV/XLSX reports
URL tracking
SERP competitors research
Powerful API
Unlimited time data statistics etc.
All of these you'll get without any restrictions and that means you can use them instantly, anytime, after payment.

SerpBook has an attractive and user-friendly interface that allows a comfortable working process for all users: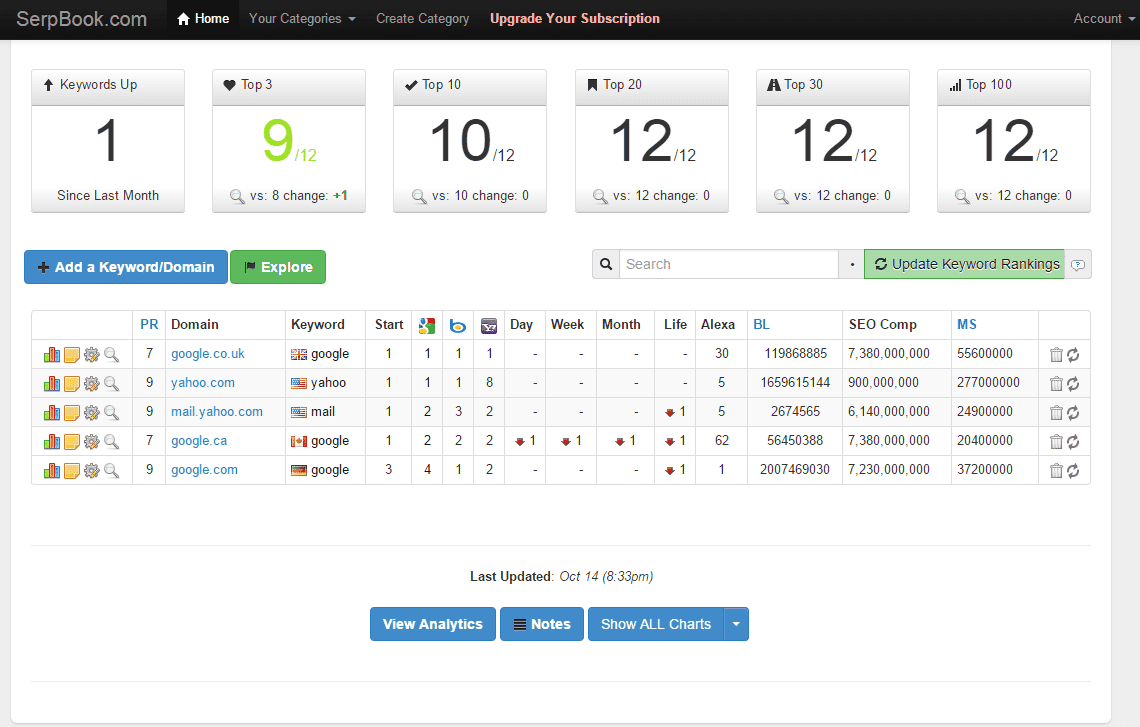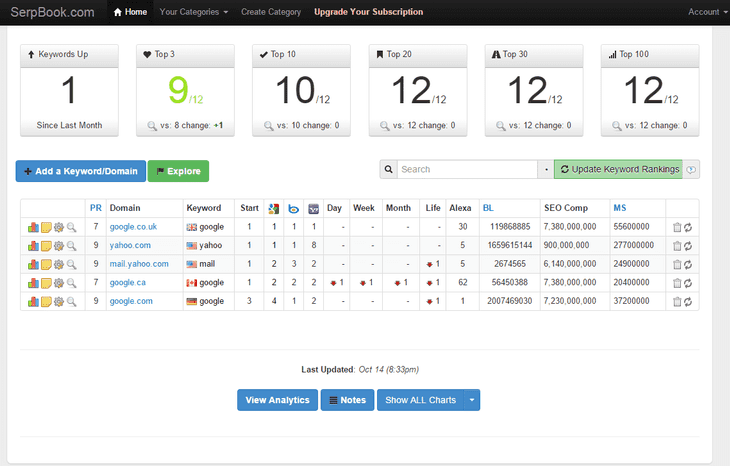 For this part, SpySERP has a user-friendly and well-oriented interface that allows analyzing all the data in one place: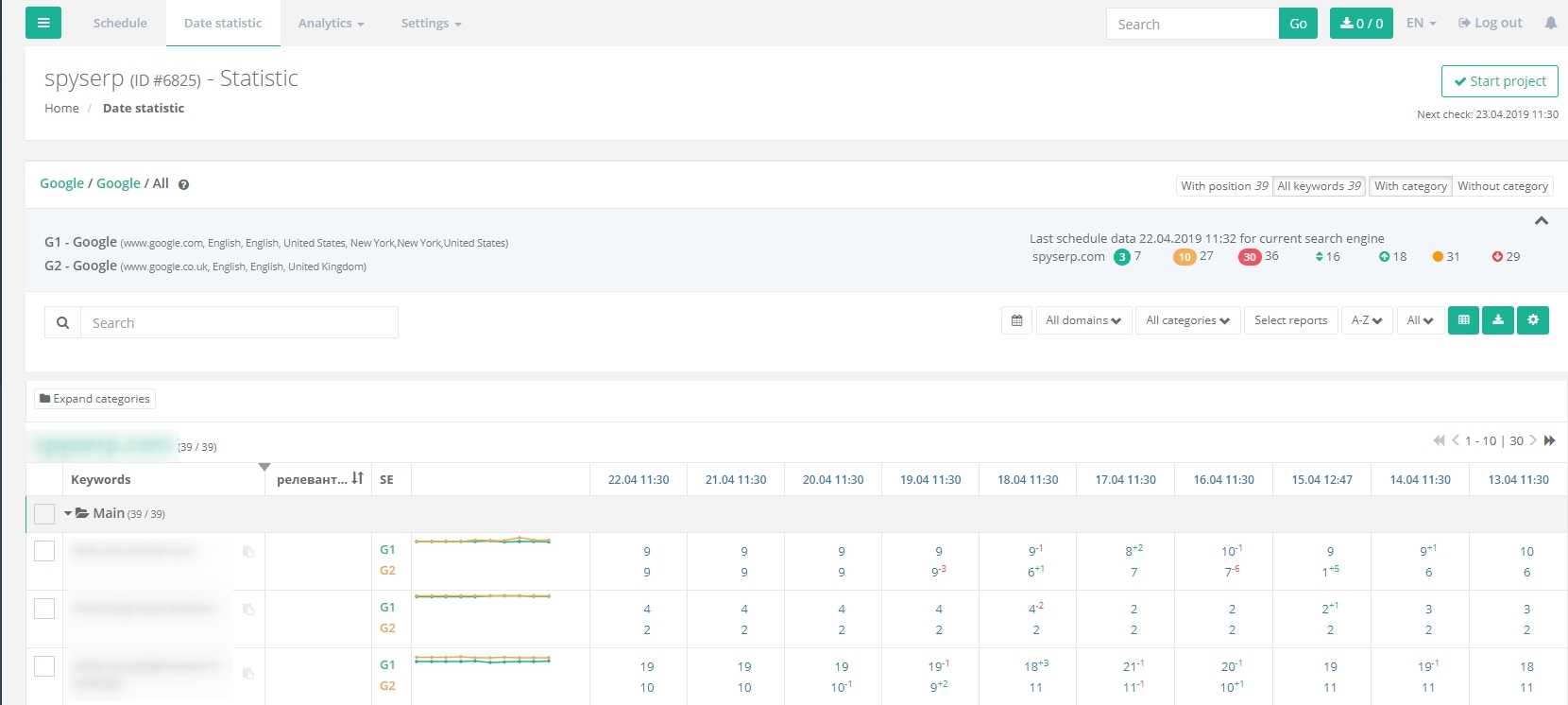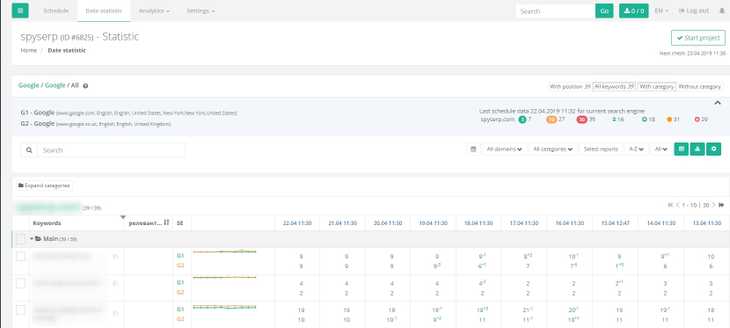 Hence, this rank tracking software allow the user to make their SEO routine comfortable and understandable, which is why even new users do not find hard time finding their way around the software layout.

Best SEO rank tracking software: Roles Played by SEO Tracking
Appearing at the TOP searches in major search engines like Google is a major and enviable privilege most websites do not get to enjoy. However, it does not always have to be that way because now you can put to use the best seo rank tracking software, to check your rank, monitor your competitor's rank and of course help you move up the ladder in SERP.
SpySERP as a seo tracking software goes all overboard with its offers to the customers. Here are some of them:
Show the ranking of your site in a search engine
Monitoring any slight or major fluctuations in your ranking
Compare your ranking and that of your competitors
Notifies you whenever a wrong page appears in a search, instead of the landing page. At times it will give you suggestions on the best corrective measures.
Suggests keywords that can help you improve your position in the ranking.
You can make the final thoughts on your own and said us which rank tracking software is the best for your SEO needs.
You can make the final thoughts on your own and said us which rank tracking software is the best for your SEO needs.
Best keyword rank tracker software: Importance of Keywords in Ranking
Keyword tracking is somehow a subset of the SEO rank tracker. So, whether you are a seasoned or new content creator and website owner, you know that keyword is a major feature in optimizing your search engine results, therefore improving your rank in SERP. That is why it is critical to choose your keywords right, using the best keyword rank tracker software.
SpySERP does exactly this. It plays both the role of a keyword checker and a tracker. As the checker, it will identify keywords and check its ranking. After that, it will perform the role of a keyword tracking software, which is to track the use of the keyword in question, and monitor its ranking, of course within a particular geographical location. The software will go further to let you in on how your competitors are using the keyword.
Best rank tracking software: Summary
I have to guess that we both agree SpySERP is a worth-spending on software. Its features are amazing, its user interface is intuitive, and its prices are pocket-friendly. The best part is that the prices and packages are not rigid. Instead, they are quite flexible and you get to choose the package within your budget, which does not work any less better. Besides, the 7-day trial gives you a chance first to know what you are spending your money on before you actually do.
Conclusively, any business or organization needs an online presence and an active one at that. But a small local business enterprise seems to need it more so it can be able to reach its customers maximally, and the best way to do this is by ensuring your site ranks at the top. So, take your time and make up your mind on which software is the best and which package your prefer most. When you finally do, do not hesitate to try out the 7-day option right now.