If you're a business owner or promote a website, then most likely, you need traffic. Of course, you can always get by with advertising, but it has a short-lived effect. Only SEO provides the long-term perspective: you can improve an online presence and ultimately achieve goals for a website. It's expected that investments should start paying off in 6-9 months, and soon you'll receive free traffic.
SEO is the practice of raising the quality and quantity of resource traffic and brand awareness through unpaid, organic search results. Users who're looking for something enter keywords in the search field. If the site pages contain relevant information, it helps to enlarge conversions. At the same time, this approach significantly saves budget and effort. Instead of paying for each click, it's much more profitable to spend more time developing organic traffic, which goes hand in hand with digital marketing.
So, what does SEO mean in business? Read on and get to know how to improve your default project to get good results later.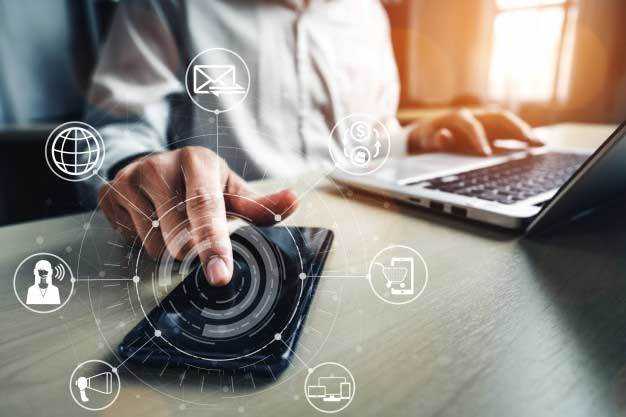 Importance of SEO in Digital Marketing
Recently, utilizing SEO digital marketing has become especially indicative, i.e., the goods' promotion using online marketing tactics.
Now everyone is searching on the network: about 88% of users look for something there before buying. And if a store isn't found in the search process, it won't be considered for purchase. SEO allows every webpage to be the entry point for prospects and drive offline sales.
The beauty of quality SEO marketing is that you can attract high-quality traffic at every stage of the shopping funnel, guaranteeing that your resource is the best choice. E.g., if there is a physical store, people will still want to save time and buy something in 1 click while ordering home delivery. For these people to prefer ordering in online stores and not to travel several kilometers far from home, entrepreneurs should establish two-sided communication. Omnichannel aims to comfortably move between multiple channels (website, application, offline store). However, for at least this strategy to work correctly, you'd make an offer at the right time, in the right place, and for the right audience. Quality SEO in digital marketing will help you introduce a company to specific platforms and raise brand awareness.
The fierce rivalry of websites makes it hard to appear on SERP, mainly because even more content is published daily. Improve your chances with the social media content strategy: any user interaction (followings, reposts, likes, comments) are vital signals that search engines rank a site. In this case, SEO affects promotion in the following way:
assumes wide distribution of branded content;
increases brand reputation;
enlarges organic traffic and online visibility;
boosts local SEO.
Here's a simple example: if you're running an online clothing store on Instagram, pretty photos may not be enough. It's more convenient to choose an appropriate size or color on a website. By nudging users to click through, you create a great sales funnel. Thus, even an indirect influence of social networks positively influences the image and rating.
With the mobile traffic growth, local search has become part of a successful SEO. You take users one step closer to make a transaction by targeting certain regions, states, cities. E.g., optimized content, backlinks, local directories, and reasonable user feedback management drive customer engagement.
To define which content is most likely to match a query, search engines apply thousands of factors to evaluate billions of content fragments on the Internet. Organic results emerge by indexing, crawling, and then ranking in SERP. According to statistics, they receive 94% of clicks, and on the contrary, paid advertising accounts for the remaining 6%. Comparing CTR for the top 10 positions on Google and Bing also confirms one truth: the higher rank, the more clicks a website will receive. For example, the No.1 URL address on Google has an average CTR of 18.2%, which means for every 100 times that key phrase is searched, you get 18 new visitors. By the No.10, it'll be 3-4 people. That's why in business, you cannot do without SEO: it doesn't matter what kind of ad you run and how much it costs. Without optimization, you won't be able to receive referrals from organic results, thereby losing a huge flow of prospects.
Unless you're an Adidas representative, however, the likelihood that people will enter your company name is much less in your field. The users notice constant leading positions in SERP, which matters a lot for the brand's equity.
Another reason why you need to embed SEO marketing is to develop website visibility and impressions in the SERP. In general, it takes 5-7 ad impressions for a person to remember a website. The more keywords it ranks for and the higher the rank is, the more often a position is visible to prospects. Implementation of any tactic dedicated to content optimization and its compliance with requests isn't complete without utilizing the keyword position checker tool. So you'll be able to find the most relevant terms that help to receive the lion's share of orders or become a pioneer with those rivals aren't aware. If you want to grow your business and be the focus of users' attention, you must invest in SEO services. That is the only way to grow in the long run, unless for some reason people stop using the Internet to search, which is not going to happen anytime soon.
An attractive and user-friendly website influences the formation of an enterprise's reputation on the network. E.g., landing pages make first impressions of your company and occupation. If a person goes to an irrelevant page on which the search function doesn't work well, there are no graphic or video materials, the data is unstructured, the session duration on the webpage will probably equal zero, and conversions are not worth dreaming about.
Main Benefits of SEO for Modern Business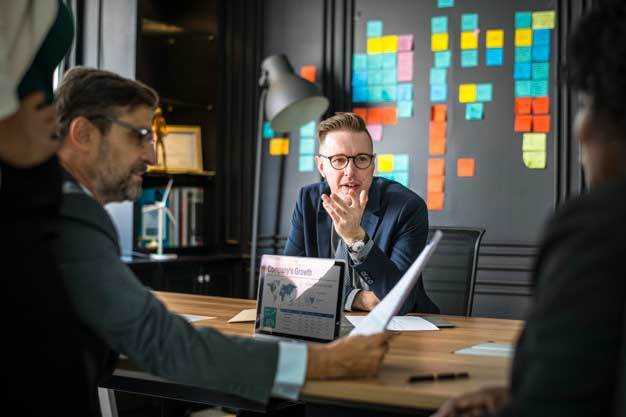 Profitability
The main advantage of SEO for business is its relative cheapness. That's a real investment in the future because comparing the cost of search engine optimization services with the number of website visitors it gives, SEO is the most economical of all types of promotion. Moreover, the company pays nothing for users coming to the site from search engines.
If a page is optimized correctly, it'll appear in the top positions. As a result, organic traffic will rise. Of course, you'll need to hire SEOs who could help you promote. Such an industry is filled with inexpensive talents. E.g., in Ahrefs survey, 50% of respondents charge between $75 and $200 an hour. Your current position and how quickly you want the results are the variables for determining the budget.
Of course, if you want quick results for a highly specialized target audience, you'd apply PPC. But in terms of profitability, SEO wins if everything is done right.
NOTE: keep in mind that most people won't click on paid ads while extolling the value of organic search results.
If an advertisement appears on the top SERP or in social networks, it's logical that its placement depends on the budget. And as soon as it's depleted, the fabulous carriage turns into a pumpkin and a luxurious dress - into rags. When advertising stops, the resource stops getting traffic. Therefore, focusing only on the overall online presence in the channels, improving the pages to get the highest rating and free traffic is worth considering.
Attracting More Traffic
As mentioned, organic search is a critical component of the buyer funnel and ultimately drives visitors to convert or engage. If a person enters a query related to the product, service or brand, and then visits a homepage, so you've attracted attention in the SERP. Then, a well-structured site lengthens the session, increases page views, and decreases bounce rates. Highly relevant content makes your readers happy, and they're more likely to answer their questions. What does SEO stand for in business? It provides traffic flow, which in this case depends only on efforts. By convincing users that you're the right partner, you'll start ranking well for terms and get an advantage of consistent, targeted traffic.

Brand Awareness
As you know, Google owns a bigger part of the market than Bing, DuckDuckGo, Yandex, Baidu, and others do. Also, think about Gmail with its over a billion users or YouTube, the second largest search engine - each of the services facilitates brand awareness to varying degrees. Being a highly visible resource, which is trusted not only by Google but also by users themselves, will always favor brand awareness. For instance, the same SEO-optimized email marketing plays a vital role in the publication of your press releases, reminds users of the company's existence, and tracks their online behavior. In the future, these manipulations will help build a sales funnel conveniently for potential buyers.
NOTE: SEO business mailing shouldn't be confused with spam: it's much more promising than traditional banner ads, often blocked by utilities. Personalized emails with blog articles digest, UTM tags, backlinks, on the contrary, increase the brand value for the client.
SEO and Content Marketing
An essential element of SEO is researching and finding competitive keyword phrases used in the content. Thanks to their implementation, the site will occupy higher positions in the SERP. Beware of overoptimization and stuffing text with terms, that will not work in your favor. SEO and content must work harmoniously - this way, Google could determine the page relevance and rank its fragments. Brainstorming creative ideas is certainly not enough: Google Trends and Google Keyword Planner will help you get top high-frequency phrases. SpySERP keyword position checker tool helps to track changes in website dynamics of your terms. By using them, you'll get the fastest indexing content and the highest rankings.
The same goes for YouTube SEO, where videos are optimized for keywords to rank first in the platform's organic search. That promotes high user engagement, which is a very beneficial practice for Alphabet Inc. (Google's parent company): the more views and ad impressions, the more money they'll earn. For profile the benefits are clear: clicks, conversions, and sales follow engagement. As you can see, everything is connected: the optimized traffic channels are directly linked to the website. Accordingly, if its usability is at a high level, visitors will trust more, find relevant information, make a conversion or buy something.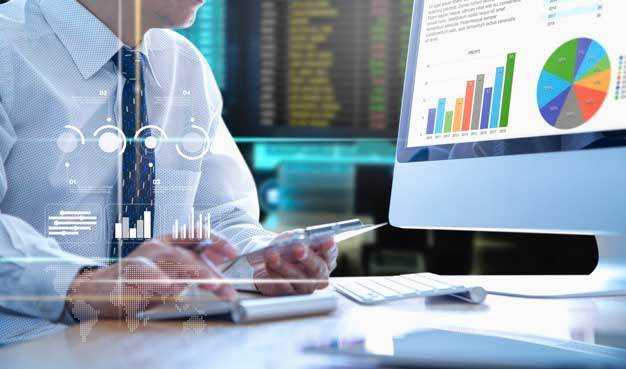 ROI
Too often, SEO measurement focuses on tracking KPIs like traffic and rankings. Of course, these indicators are necessary to understand progress, but the measure of success is still a high ROI (return on investment). Any SEO tactic in which funds are invested must demonstrate the actual financial value that a particular channel brings to the business.
For a long time, many have had difficulties in determining the ROI on SEO. It comes down to the fact that, unlike PPC, SEO usually doesn't have fixed in-house SEO and agency resources. Nevertheless, this can be dealt with by setting an hourly or daily rate for the specialist's work. Investing in instruments should also be included in the expenses because you'll not estimate the ROI correctly. Google Analytics will be a best friend to track eCommerce conversion and lead generation values easily. The ROI calculation doesn't require complex formulas if you know the numbers to be entered:
(Conversion Rate - Investment Cost) / Investment Cost
Thus, you'll understand how much you earn for every dollar spent. Knowing the ROI of your SEO endeavors is important information used to demonstrate campaign success and gain support for extra investment.
Search Channel Conversion
There is no doubt that organic search is one of the most reasonable ways to get users who are ready to buy. So, unlike social networks where users don't seek information about products, on Google they're constantly looking for something. Here, Shopping carts under $200 have a high conversion rate of 8.2%. That is 1.5 times higher than Facebook! At Bing, the rate is 7.6%, but for purchases over $200.
This way, with SEO, you can target specific keywords based on intent and reach those who are ready to buy. Of course, you have a better chance of people clicking on your URL if you rank well and have good visibility in organic search. But they'll have more reasons to trust you and, as a result, lead to higher conversion rates when the site is user-friendly.
Site Usability
Working for SEO, you have an excellent opportunity to improve your project. A fast, smooth website enhances the user experience and is one of the ranking factors. E.g., if a page takes longer than 3 seconds to load, 53% of users will leave. The ideal loading time is 1-2 sec. At the same time, a two-second delay leads to a bounce rate up to 87%.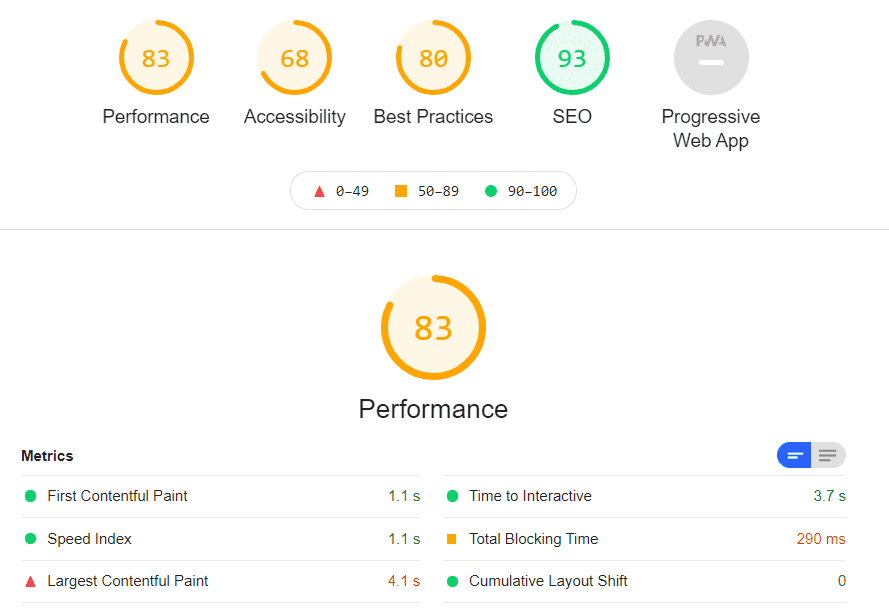 Plus, highly relevant quality content split into sales and blog pages will help users find what they're looking for. Site search will also be a valuable addition to solving pressing problems. Interlinking also increases engagement by building a referral structure to other sites. And the more the visitors are interested, the more time they'll spend on the resource.
Online Sales Growth
Google isn't just a bunch of links to highly relevant sites. It can also build offline sales by driving local search traffic. For instance, searches have recently increased in three main areas: local businesses, specific products available from local suppliers, and restaurants.
Usually, people go to YouTube and Google Maps to consider purchasing. E.g., the search engine points to the following data: the number of "discounts" queries with the transition to Google Maps increased by more than 100% annually.
YouTube is also seen as a sales vehicle for local businesses: videos with specific context are 2x more likely to nudge viewers to shop.
Success in attracting local visitors means letting potential buyers know that you're nearby and have what they are looking for.
NOTE: Companies that have posted a photo of a store/office in their business profiles receive 42% more route requests and 35% more conversions to websites than those who neglect it. Suppose your store moves to another location, the likelihood of losing most local customers rises. On the other hand, a well-optimized resource will maintain a constant number of visitors who come from regular searches.
Advertising on Other Sites
As you know, about 93% of users read reviews before buying. Quora and other Q&A platforms allow you to get many backlinks and enlarge engagement with your target audience. Expert answers, where the brand is mentioned, is a native ad that will attract targeted traffic. In addition, backlinks will also indirectly affect the site's promotion to SERP.
You can also utilize social media recommendations, such as subscribing to thematic and local groups. Read more about non-obvious SEO tactics here.
Let's face it, the cause of building a resource is being unique and distinctive among the rivals' URL addresses in SERP and growing your client base. SEO-optimized channels are arguably the most effective and reasonable marketing tactics you'll ever apply. It attracts more prospects and doubles the number of sales.
Unlike PPC, the actions associated with the resource technical side, content marketing, and link building won't give immediate results. It'll take Google some time to recognize and reward these efforts. Accordingly, such traffic will be more targeted, stable, and convertible among all channels.
The competitiveness of SEO is invaluable. It's sufficient to imagine two similar online stores that differ in the degree of optimization. Which one will collect more conversions and sales? An SEO-optimized site always grows faster and becomes more prosperous. If competitors have already done this, ask yourself what is stopping you from adopting such a tactic?