Every one of you must know how search engine optimization helps websites to rank high in search engine result pages through relevant keywords. It is the process of optimizing your website to get organic, unpaid, and high traffic from the search engine result page. SEO not only uses keywords to attain high traffic, but it also makes certain changes to your website layout and the content within it to make it more attractive (relevant) for the search engine.
Topics to Be Covered
What SEO Trends 2020 you shouldn't ignore
Why is Optimizing for Mobile Search is Crucial
How is Entity Authority is Important for SEO Strategy 2020
SEO Tips 2020 to Create High-Quality Content
Summary
SEO has proven to be one of the top-most marketing strategies for businesses and organizations. The benefits of SEO are immense, especially when the cost is little or absolutely nothing. Every company, startup, or organization is using SEO as a powerful tool to maintain a solid position in the market place and level up their marketing game.
New websites are launching almost every day, and the online market competition is getting bigger and tougher. In such times, it becomes necessary to make the most out of SEO tactics and trends. So without further ado, let us dive into the upcoming SEO trends for 2020.
1) Snippet Gathers More Clicks
Featured snippets provide a better search experience for the user. Snippets are displayed on the search results; Google snippets give the customer short and additional information about the product or content of their interest that they have searched for, so make the snippet more attractive.
Rich snippets give click-through rate benefits to the websites, so it's important that you take it seriously. Around 54% of clicks from Google SERPs come from featured snippets. To make the most of this SEO 2020 trend, you need to answer the most commonly asked questions in your featured snippet. Google determines which snippets are rich, depending on markup and what you include in it.
2) Secure Websites
Website security is not directly related to SEO strategy 2020, but it is a critical aspect of the website user experience. If a user sees the ''Not Secure'' warning, they may decide not to proceed and will leave your webpage. This will lead to a high bounce rate, which will render your organic SEO strategies ineffective.
In such a case, it is imperative to enable the HTTPS protocol to your website, which gives your users a secure encrypted and authentic connection. Implementing HTTPS will give your site a minor SEO boost.
3) High-Quality Content is Best for SEO Strategies
Online ads will get more expensive in 2020. Around 91% of the total ad spend is viewed only for a second or less. This lead to $38 billion of investment in digital ads being wasted in 2018.
To effectively use SEO strategies, it is essential for businesses to provide high-quality content on their websites and other platforms. Users want content that is helpful, relevant, and timely. People will make their way to the search engines, and your web page must provide an answer for it.
Make sure the content is well-researched and has a logical structure to follow. The content should be easy to read and navigate through. Try to address the problems of the consumers and give solutions. Make it creative and add stories if you can, so you can develop a personal relationship with the readers. And most importantly, do include relevant keywords. If you need tips on writing good and creative content for SEO optimization, stay with us as we have some guidelines in the other section.
4) Digital Experience is the Most Popular Demand
Regardless of how good your content is, it won't be effective if the web page does not load quickly or if the user interface is complex. It is a well-known fact that users leave a web page that takes more than a few seconds to open. This is a very important factor in SEO initiatives as a one-second delay can lead to a huge loss to your business.
Improve the page speed and focus on the user experience. Put yourselves in the viewer's shoes and determine what is understandable to them. Do not use words or phrases unfamiliar to your audience for the sake of adding something creative or clever. If they do not understand what you mean in a split-second, they will return to the SERP. As a result, a high bounce rate will negatively impact the search ranking of your web page.
5) Artificial Intelligence is Becoming the New Norm
Artificial intelligence is going to be part of everyone's daily life sooner than we expected. Businesses and organizations are using AI to create personalized and unique experiences for customers with better services. Google is using artificial intelligence to provide better search engine results to its users. SEO experts in 2019 already predict how important AI will become for search engine optimization in 2020. It can classify web pages precisely and determine the ranking of each.
6) Use of Other Search Engines
There is no doubt that currently, Google is the reigning search engine that is constantly updating its platform to improve the user experience. But there are other search engines that some people regularly use. Popular search engines like Bing, and DuckDuckGo requires that you optimize your content according to their standards so that you have a good rating. Depending on the nature of your business and product, understand what search engine it is most likely to be searched for on, and optimize your web page accordingly.
Why is Optimizing for Mobile Search so Crucial for SEO in 2020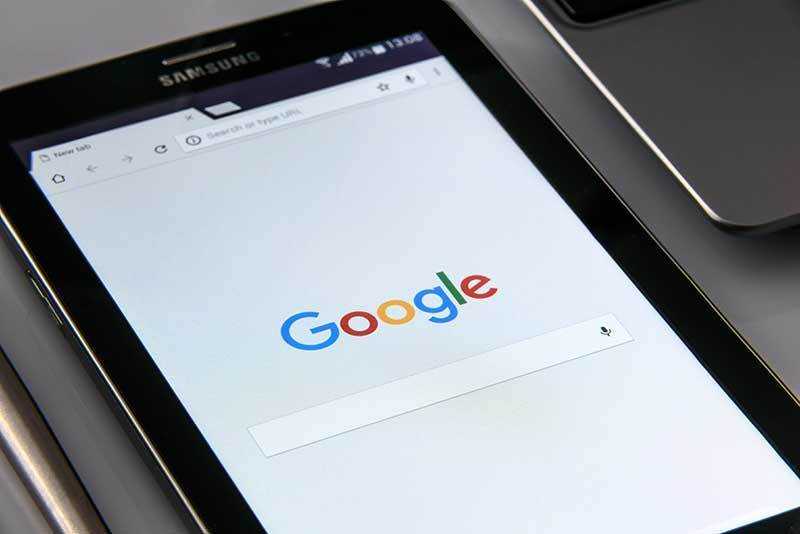 Mobile searches are leaving desktop searches behind. 4 out of 5 consumers use a smartphone for online shopping. If your website does not have a mobile version, you are probably losing potential customers, especially in 2020. 'Mobile web pages' is not just a growing trend that is remarkably growing but is vital for your business to maintain its presence in the market.
The technology people use to find the information their smartphone is becoming so advanced that having a mobile-friendly website is not enough. Luckily, Google has switched its priorities by introducing Mobile-First Index in 2019. This allows Google to use the mobile version of the page for ranking and indexing. Hence, having a great mobile page should be a highest priority. And if your page does not look good on the mobile screen, you will lose ranking in both mobile and desktop results.
1) Voice Search will become more common in 2020
When optimizing your website for mobile, you cannot ignore the demand for voice searches. With the widespread use of smartphones, voice searches are gaining popularity among smartphone owners. However, aside from smartphones, home voice assistants, like Google Voice Assistant, Amazon Echo, but Samsung Smart TV as well respond to plenty of voice searches as well.
2) How to Optimize for Mobile and Voice Search
It is necessary to optimize your website for voice search to generate organic traffic and implement it into the conversational searches and include in your SEO strategy.
The first and foremost thing is to optimize your website for mobile phones. Having a rich snippet on SERP will help you a lot as mobile users have to scroll seldom and will instantly click after seeing your snippet. Using rich snippets will also help you get more clicks on voice searches, as there is only one result read to the user.
How is Entity Authority Important for SEO Strategy 2020
The authority or entity of the business is going to become a major aspect of Google's local algorithm. To understand how important SEO is for the entity authority of your business in 2020, you must know what brand awareness and brand engagement is.
1) Brand Awareness
If people are mentioning your site name, business, or brand, but do not link to it, your business will still get an entity mention that can help you rank high in Google search. Here the brand mention is the key factor. One of the best means to gain entity popularity is to produce content that is highly relevant to the target audience.
2) Brand Engagement
When your business gains brand popularity, you'll want to receive the best audience engagement. To achieve higher brand engagement, three basic things are very important: content, link, and RankBrain. The following aspects of the brand engagement explain how it plays a role in SEO.
Content-From an SEO perspective: content is the most important connection of brands by relationships.
Link - It provides the core connection between the brands. They construct a relationship between the pages on the web and SERP. Those pages are themselves brands containing other brands.
RankBrain - The job of RankBrain is not only to act as a signal for Google search but also to manage what weight each signal carries. Here the SEO weight becomes necessary for Google algorithm to help your website gain high ranking.
SEO Tips in 2020 to Create High-Quality Content
1) Use of Headings and Subheadings
Using headings and subheadings is beneficial for SEO. It skims your content making it more readable for the readers. People are more likely to share things that are easy to read. Having headers and subheading also provides more opportunities for keyword saturation in your content.
Another reason why you should include headers and subheaders is that the search engine robots recognize the headlines and decide which parts of your content are the most important ones.
2) Optimize the Article Length
Back in the days, it was believed that the more words you publish, the more traffic you will get. But now, the case is different. Now it all comes down to what content provides the best possible answers and has valuable information.
Though it is not enough to write a 2000-word article, it is also not about overflowing your content. Check your Google Analytics report and see which of your posts have the most engagement. See which ones are read for the longest time and which generate the highest conversation, queries, or comments. Then, apply some of their factors to other articles and posts to see if they generate the same traction.
3) Add Links to the Previous Content
One way to get the search engine ranking higher is by having more number of backlinks to your post. Good content tends to get a significant amount of external and internal links. If you want to get more traffic, then do not forget to add links of the older content to the newer posts. This will help the search engine and users to find your best articles.
Also, external links to highly reputable websites increase the credibility of your own website. The better the links, the higher your pages will rank on SERPs. Plus, using credible sources in your content will develop your reader's sense of trust while cementing your credibility.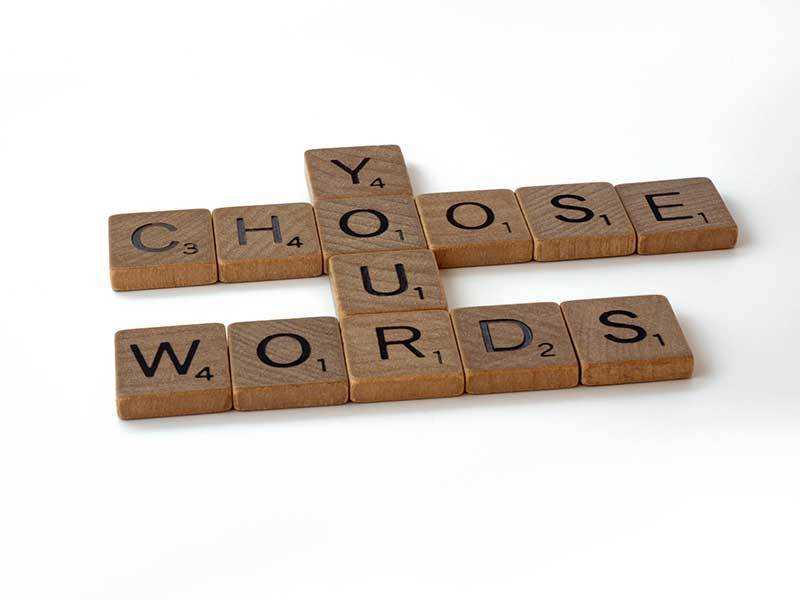 4) Choose Keywords Wisely
Start by identifying what keywords are relevant to your topic - do keyword research. You either come up with on your own, get keywords from top-most Google searches, or you use simple or advanced keyword planning tools, e.g. SpySERP. If your budget allows, then hire an SEO expert for this task too.
Make sure to choose your keywords carefully. Keyword planning tools allow you to determine which keywords will provide maximum optimization to SERP. When you start writing, use the keywords in title, headings, meta description, ALT tags, snippet, and within the main body.
SEO is moving fast. Make sure to follow the SEO trends 2020 and tips for maximum optimization to channel organic and high traffic to your website. Your website should have all the necessary features to meet search engine requirements. See the demands and needs of the audience, which are essential for better SEO strategies in 2020. Provide your audience with high-quality, engaging content which caters to their problems and answers to their questions. Most importantly, select keywords carefully and include them in your text abundantly but contextually.