It is impossible to imagine valid promotion in search engines without systematic tracking of site positions by target keywords. This will ensure understanding what changes are brought about by specific optimizer actions, and based on this, adjust the promotion strategy. That is why many experts consider the analysis of positions to be the most important stage of the SEO campaign. It is the growth of positions in search results that is the most obvious "feedback" that search engines give in response to optimizer actions.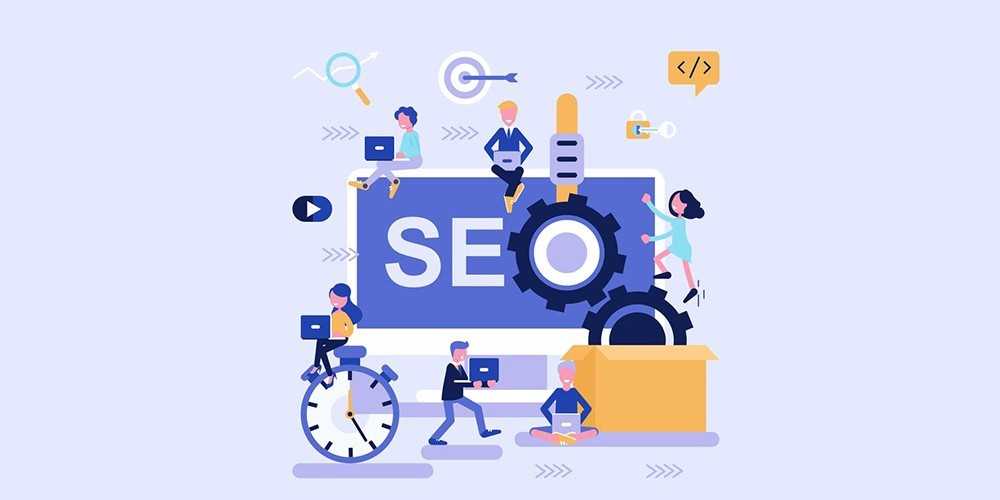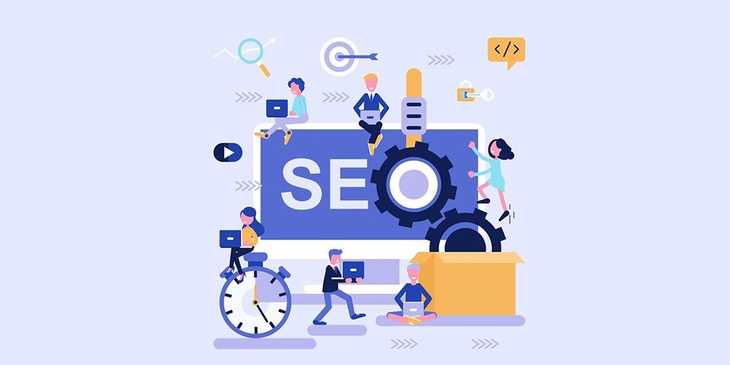 Why are keyword trackers needed, and are they needed at all?
Automation of the position monitoring process is necessary when promoting online projects of any scale, whether it be a small thematic blog with a couple of articles or a full-fledged portal with tens of thousands of pages. That is why recently, the so-called keyword trackers have become increasingly popular. These are software products and web services that allow tracking the progress of promotion by keywords in real-time. Google Trends data also indicates a growing interest in this category of software, which shows a steady increase in the number of "keyword rank checker" requests.
How much does the specialized software market satisfy the demand? Truth be told, search engine optimization is considered one of the busiest with software products. Developers offer optimizers and webmasters a wide range of tools for every taste. There are both paid programs and free ones. The user can only choose the most convenient and functional software, which includes all the necessary options.
Keyword tracker functionality: what do optimizers need?
Monitoring thematic professional forums and optimizer polls suggest that SEO experts appreciate essential points in keyword trackers such as:
Simplicity and convenience of the user's account;
The ability to monitor multiple search networks at the same time;
Balanced technical tools without unnecessary options;
The function of grouping keywords according to different criteria;
Multilingual interface;
Affordable price.
To choose the optimal keyword rank checker, you first need to decide what exactly you expect from the software product. Someone is looking for a full-fledged SEO-harvester with a bunch of features. Someone needs the simplest and most concise tool for tracking positions in search results. We would like to talk about the second type of software products in the article since it is precisely such developments that primarily attract the attention of the SEO community.
One of such solutions in the niche of keyword rank checkers is SpySERP. It combines simplicity and functionality. Let's see: flexible project settings, the ability to group keys according to criteria, and a daily update of the site's positions in the search results are what distinguish SpySERP from other services. And this is what we are going to talk about today.
SpySERP: keyword rank checker overview

So, I'll tell you about a simple and minimalistic keyword tracker called SpySERP. The product is currently available only in the web version, but this does not affect either its speed or security.
The first thing that caught my eye when I first met the program was a concise interface, which is merely convenient to work with. In your account, you can easily track the dynamics of both the semantic core of the website in the form of a summary or for individual groups of keywords. SpySERP makes it possible to monitor not only desktop and mobile search results of Yandex and Google, but also less popular Bing, Yahoo, and Seznam. At the same time, it is possible to configure geolocation up to the residential place flexibly.
The list of main SpySERP functions includes:
Daily monitoring of positions in the search results. You can configure a convenient time for daily position updates for your schedule or set up position tracking at least every half an hour.
Track and group an unlimited number of keywords. You can enter words in a list or each keyword separately, and then group and filter by criteria.
Multiple monitors promotion dynamics. Convenient and informative graphics provide fast processing of dynamically changing data by the SEO specialist.
Fast generation of reports in CSV format, which are stored 30 days on the server.
So far, SpySERP exists only in the web service format, which is adapted, in particular, for mobile devices. So, you can work with the service through a tablet or smartphone despite the absence of an application.
Why is SpySERP keyword tracker necessary?
How capable is SpySERP as a service to withstand competition with full-fledged SEO combines? According to several experts, today, users are guided by easy, fast, and informative services, preferring them to bulky and difficult to master software products.
First of all, SpySERP is interesting for the websites' owners engaged in self-promotion and private SEO partners who need to stay relevant to several projects at once. As for large digital agencies, they will also find SpySERP an exciting and functional keyword tracker, which can become an alternative to more expensive and tedious software products. To date, two types of rates are offered - with monthly and yearly payments. The cost of verification, depending on the rate, is from 0.8 to 0.29 dollars per 1000 checks.
The good news for those interested in SpySERP keyword tracker is that the service is available in a trial free version (up to 1000 checks). After registering on the website, you can test the functionality, evaluate the user-friendly interface, and after that, add up your personal opinion about the service. Do not place test drive on a shelf - do it RIGHT NOW!
The growing popularity of keyword trackers as a fundamental tool for monitoring the dynamics of search engine promotion makes the market respond to demand. As a result, today, dozens of different trackers for every need and budget are available to SEO specialists and webmasters. In all this variety, SpySERP service stands apart. A series of tests gives me a reason to say that this service is pretty convenient, functional, and safe. I recommend testing it for everyone related to SEO, SMM, and web mastering. First of all, the product will be interesting for beginners. Still, SEO experts should test it as well, in order to evaluate its merits and, perhaps, drop other keyword trackers in favor of SpySERP.