SEO is a process of endless changes both onsite and offsite. And often rankings change due to the reasons you can't control - some minor search engine algorithm updates could influence keywords positions, any SEO attributes settings could fall off due to the latest website updates, competitors have changed their strategy and won in some rankings, etc. Local-targeted websites are often more sensitive to such changes, especially in competing niches. So, the necessity of regular SEO status checkups is highly essential in order not to lose any precious results.
When it comes to SEO, SERP ranking is often a priority. For accurate position research of your local targeting, you'd utilize the SERP checker by entering specific keywords. So, depending on the geolocation, one webpage can occupy various results positions. That's why reformulate your keyword purposes by weeding out low intent visitors. Target mainly those keywords that have local specifics. For instance, if you're maintaining a carpenter's shop, better use a "Carpenter shop in California" instead of a generic query. Make your exploration to be sure you're targeting the correct search phrases.
In 2021, the Zero Limit Web study indicates that the top five organic results have a Google CTR of 67.6%. Of course, the average user prefers to click on regular SERPs over advertisements. For business owners, just paying for advertising isn't enough. The ranking factor plays a key role here: after all, to benefit from organic traffic and increase conversions to the site, your company must have a prominent position in the results.
By the way, we'd like to note that 15% of traffic comes from paid transitions. This is just an incredible figure because it usually seems that while paying for advertising in Google Adwords, conversions will go uphill. It's worth rethinking this approach. It only delivers short-term results in the form of low CTR and zero investment for every dollar spent. To increase user's trust in the brand, work on organic rankings and try to be in the Top 5. The bonus will be the monthly increase in easily convertible traffic. So if you still haven't done it, now is the perfect time to refine your marketing strategy.
This article will share how to perform an SEO audit for local-targeted websites and what tools you might need to apply. We recommend running such an audit monthly. This could take 2-4 hours of your time depending on the website's size, though such regular actions would save you lots of time and money for any fundamental changes that are detected way too late.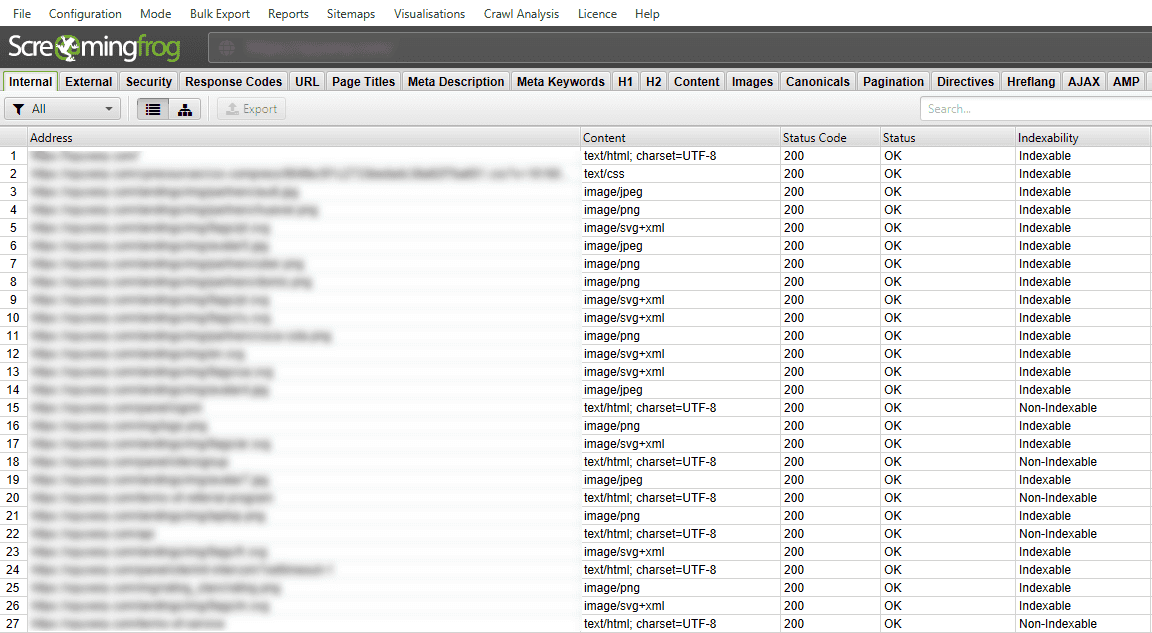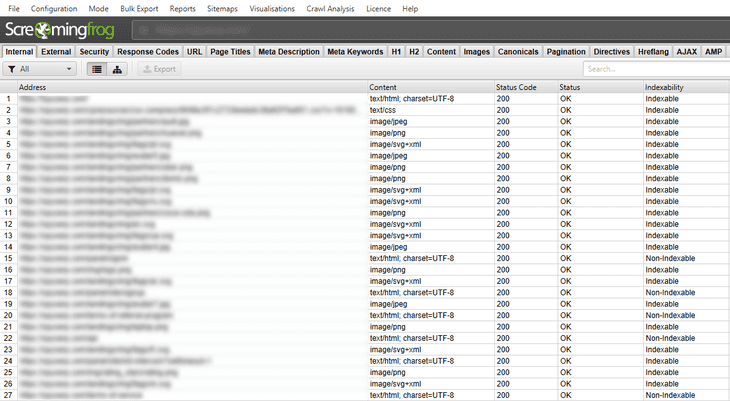 Screaming Frog provides a free SEO audit report up to 500 pages, but you may purchase a paid version if you have a larger website. As a result of utilizing the tool, you can eliminate errors related to blocked robots.txt addresses, content type, lack of metadata, index, accessibility, broken links, zombie pages, etc.
We recommend paying attention to the following basic reports when working with Screaming Frog during a monthly SEO audit of your local targeted website:
Meta titles - missing, duplicate, multiple
Meta descriptions - missing, duplicate, multiple
Response codes - 3xx, 4xx, 5xx for both external and internal pages. If you detect new 404 errors, make a table with Inlinks. This will help you fix any errors faster.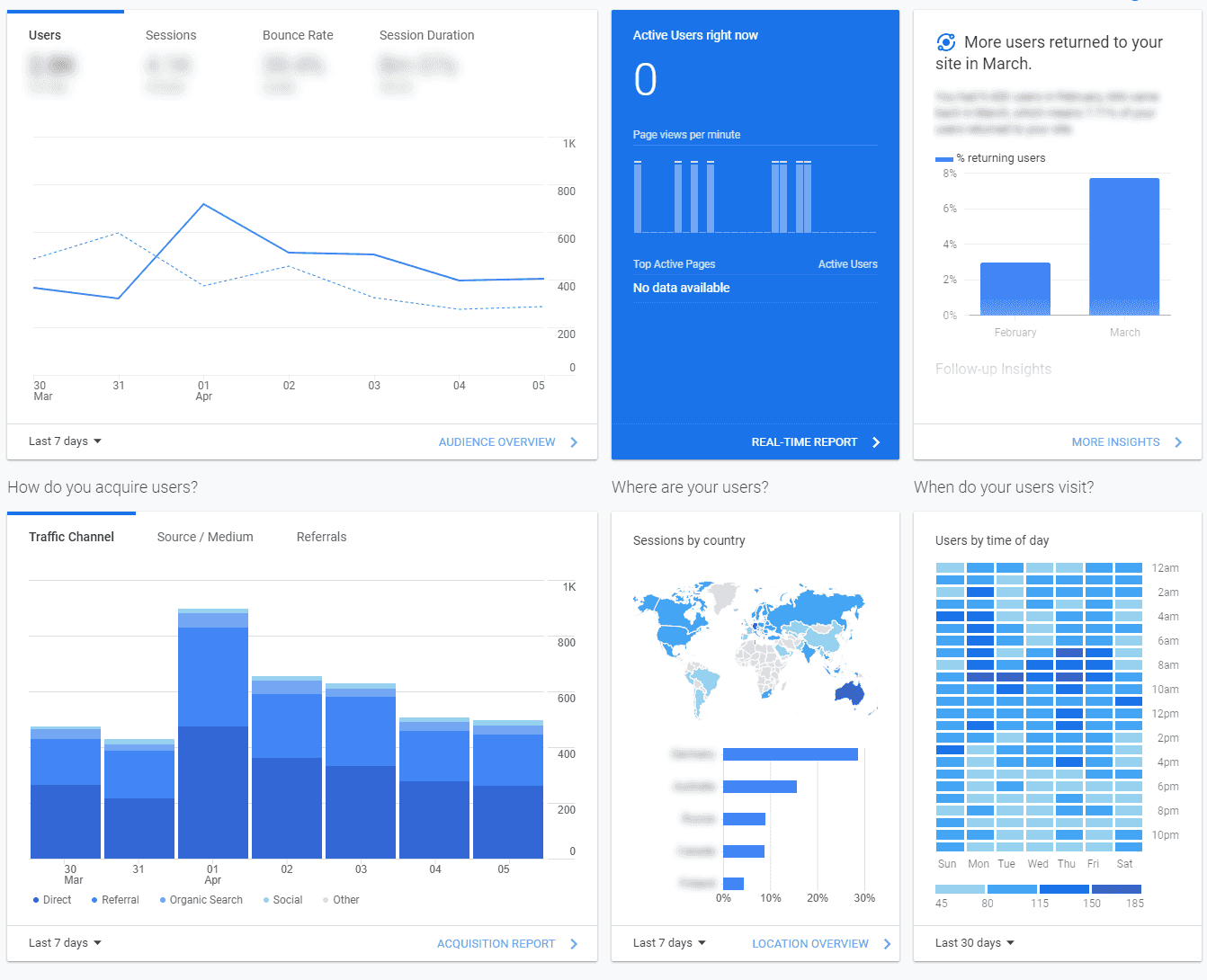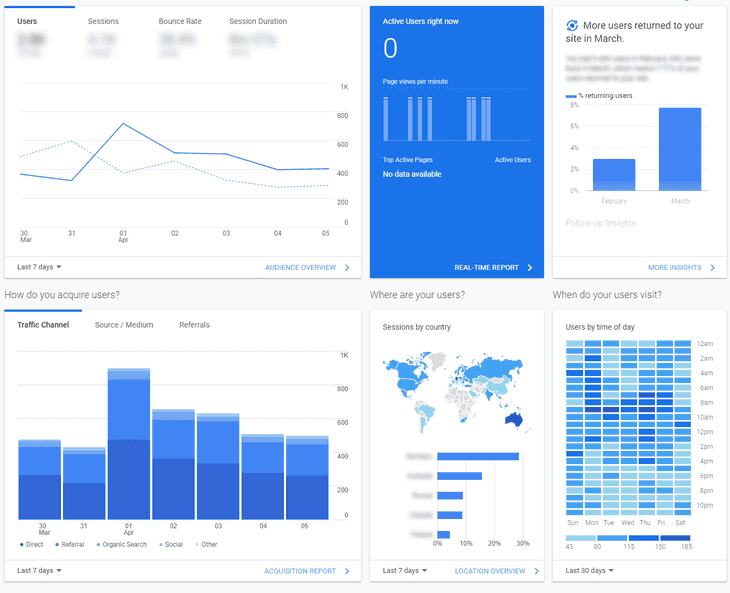 Google Analytics (or short: GA) is a splendid free local SEO audit tool. It helps a business owner or marketer obtain the traffic and demographics statistics and watch the visitors' interaction. In the program, you could track three main types of purposes:
Sources of traffic to a specific URL
Visit duration
Quantity of pages viewed per session
The first type is exceptionally significant for tracking conversions. By developing cooperation with diverse companies and implementing advertising on other resources, you'll increase attendance.
You'd check the following parameters and compare the metrics with previous months:
1. Bounce Rate and Session Duration
Compare the bounce rate and average session duration of the current and previous month. If there are negative statistics, then it's worth making edits to the pages to improve these indexes.
2. Conversions
Compare the number of goal completions and the conversion rates by traffic sources with the previous month. If the conversion number has decreased, identify the reasons. For example, a drop in the conversion rates from organic traffic may indicate certain pages or a website downgrade in the search engine. For traffic from referral sources, this reflects the removal of a link to your site from some regional directories. Ensure to analyze your sales funnel to understand at what stage users are leaving.
3. User behavior
Create your statistics of the most visited pages, events, and search queries (only those that users enter into the search bar).
If the ranking of the most visited pages has dropped, find out why. Do the same with events. Next, analyze what users are looking for on the site. If there is no relevant information, just add it.
4. Traffic channels
You can evaluate how effective organic traffic is, which backlinks bring you good traffic and potentially influence your rankings. If you see any negative changes in any channel traffic when comparing it with the previous period (in our case, month), this is a big sign to check if a link is still in place or some positions aren't lost.
5. User location
While analyzing the audience, find out where your site visitor is from, whether he attended it before, and if yes, then what was the reason. It also determines which browsers, networks, and gadgets the clients utilized.
Google Search Console Checkup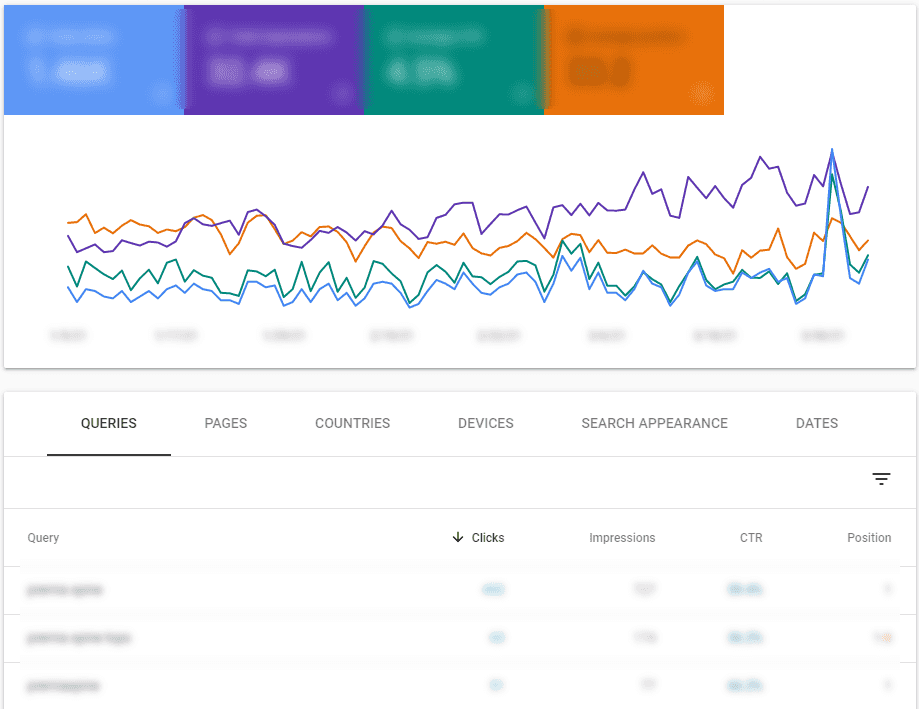 This instrument helps with a regular technical SEO audit and data analysis. By exploring the platform about once a month, make sure that all the elements on your website are working properly. The program monitors for any unusual changes, for instance, if the site has been hacked, problems with Google indexing and crawling, or violations of the Search Center recommendations. For parsing your site, follow these steps:
In the performance report, download all statistics for the last month. Check the impressions, CTR, Avg and compare them over the past month.
Use keys in your report for further optimization and link building.
In the Coverage section, pay attention to errors for each page. If there are excluded addresses, investigate the reasons.
In Sitemaps, make sure the Last Read matches a date no later than the last week. If later, it's worth resubmitting.
Check for unparsable structured data.
Explore how mobile-friendly your site is. Are there any unoptimized pages still visible on the site?
This way, you can recognize your optimization weaknesses and find pages with low click-through rates (CTR). Track the dynamics of traffic: whether it comes from Google Images or Google Video, what queries led to its growth, or, on the contrary, decline. Of course, you shouldn't rely solely on GSC. Sometimes it provides inaccurate information. For instance, an Average Position indicator for different localizations may show diverse data. To simplify working with GSC big data, we recommend installing the Search Analytics for Sheets plugin. You could upload queries, pages, CTR, country, etc., for a certain period. If you decide to analyze the past two weeks, you'll see a complete picture of changes (clicks and impressions) in the resulting reports.
Bing Webmaster Tools Checkup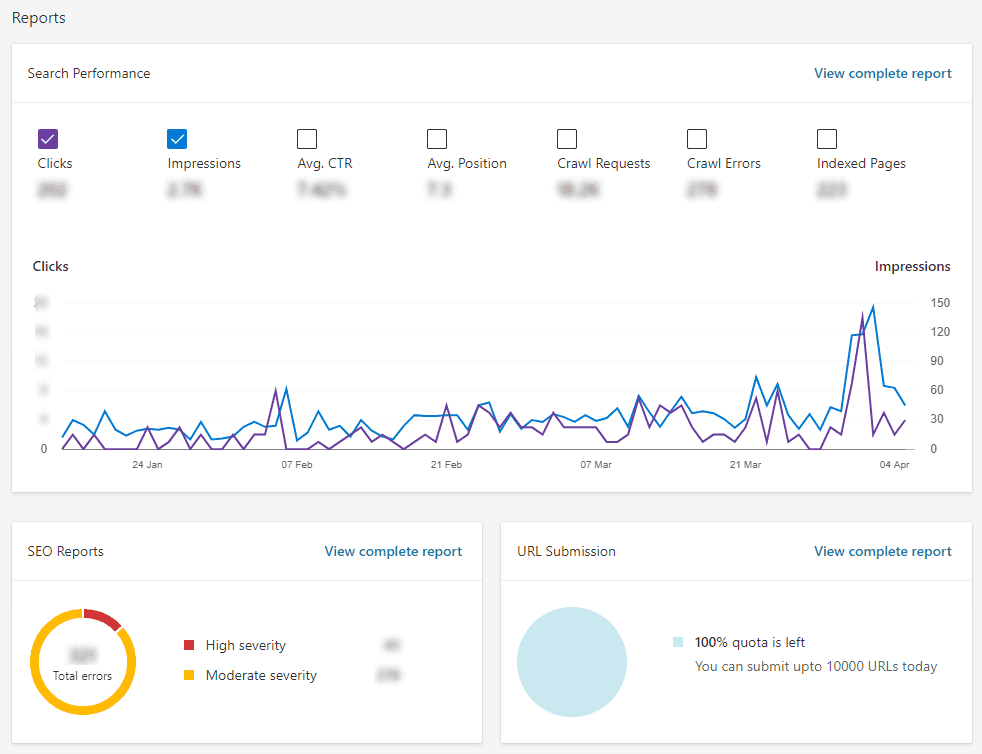 Bing Webmaster is similar to Google Search Console. The main difference is that the tool outlines traffic and performance from the Bing search engine. You get site summaries that provide an overview of recent traffic changes from Bing, changes in search keywords rankings, a list of sitemaps you've submitted, top inbound links, and URL diagnostics. The convenient interface allows you to view each of the sections. We recommend tracking the following items in the course of your monthly SEO audit:
ranking changes
number of clicks
analysis of keywords and their search volumes
site errors and SEO issues.
Google Pagespeed Insights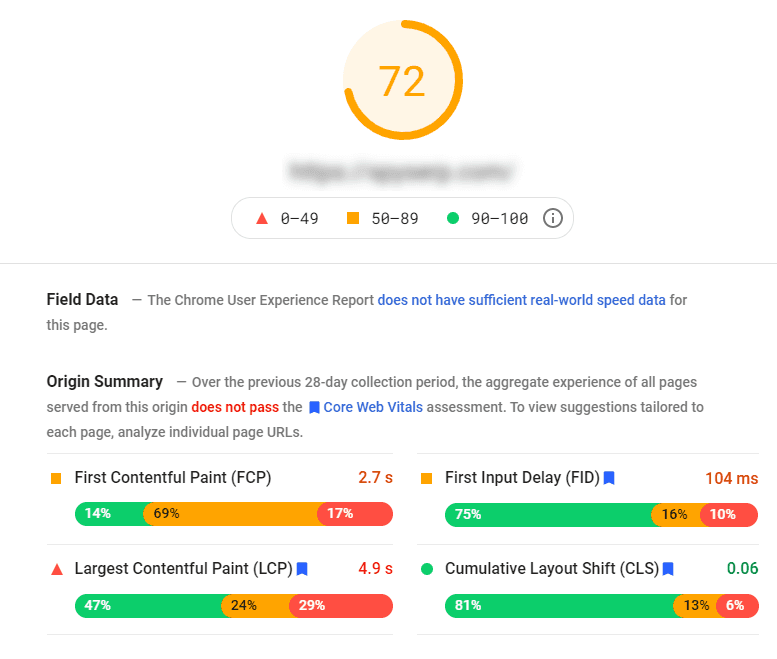 Website loading check is an integral part of a regular SEO audit. To assess how quickly clients can view and interact with content, launch Google Pagespeed Insights. The platform can determine the execution of an individual call during User Time. For example, how quickly the picture uploads or the CTA button triggers.
In the Page Timings section, you'll find the Timing of the DOM Tabs. This function allows you to analyze how easily the browser copes with the document and makes it available to the site visitor.
The robots.txt Tester will assess whether your file is working correctly and the presence of some addresses indexing block. All items that can cause duplication are disabled or under the indexing directive.
This check is only possible using the URL prefix, not the domain. Besides, Google and Googlebot user agents are involved in web crawling. For others, no data are available.
When utilizing the program, please note that the edited version of the file won't save automatically. So, you should copy the changes on your website to the robots.txt.
The best SEO audit practice is utilizing such tools that make crawling better. For instance, take Google or Bing. They require creating a formatted XML file with a sitemap on a web server.
The developers made a Sitemap.xml format aimed primarily at search engines for quick and efficient info retrieval.
There are many instruments to test the crawling of URLs that are in your XML sitemap. The Screaming Frog we've discussed above is one of them. Configure the crawler: in Settings> Spider> General> uncheck all positions in the tab. After scanning and exporting the status code data, you can identify any potential problems.
Google My Business Checkup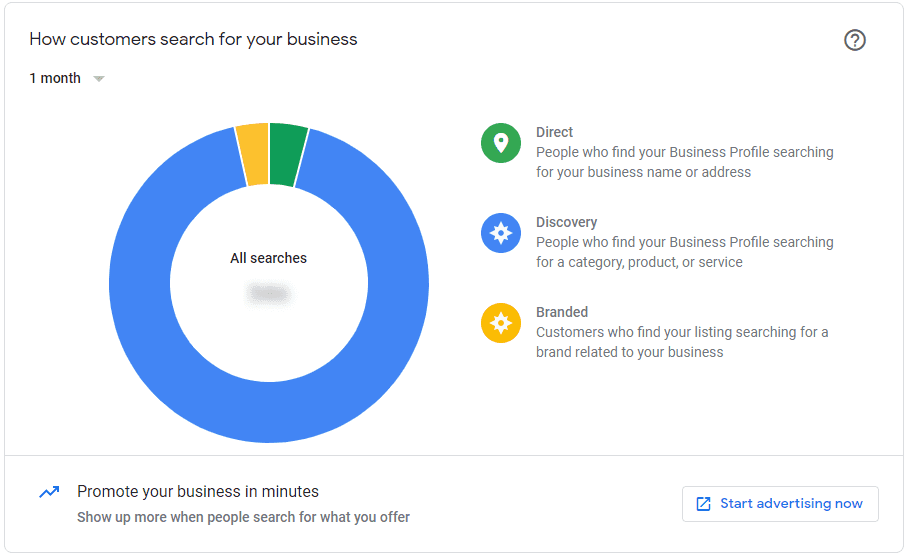 One of the most important tools in performing an SEO audit for local-targeted websites is Google My Business (GMB) - a service to post and monitor information about your brand to Google users and place it in Google Maps. For local-targeted websites, it provides additional benefits: industry data, address, and services that allow you to get more clicks from local search results and influence the ranking.
In the Insights tab, there is a Performance report. Make sure its metric is growing. Otherwise, develop a strategy for the next month to make it better.
Track company or brand reviews: encourage customers to tell about their cooperation experience and give marks.
For local SEO audit, the search engine access to your NAP (name, address, phone number) data is significant. The legal scan may freely retrieve all the information about your brand, company, industry, field of activity, etc. In GMB, this option is enabled. Also, enter the geographic radius that your company serves.
Today, this tool is quite limited in its opportunities and doesn't give extensive data statistics. Just a couple of months ago, the Insights tool appeared. That involves indicators such as clicks to the site and routes in Maps, tracks trends in queries directly in your field of activity, etc.
Ahrefs is a set of SEO audit tools dissecting your competitors, studying customer queries, tracking rankings progress, and research content effectiveness.
Examine the site status and its products or services catalogs (Overview Reports tab).
Ensure there are no spam backlinks fined by Google that could interfere with future SEO optimization.
Watch for changes in organic traffic.
Backlinks are one of the four most important ranking factors. Such built-in Ahrefs tools as Site Explorer, Content Explorer, Rank Tracker, Crawl Report, and others will let you track down your competitors' fresh backlink update ideas.
Search engine optimization problems also harm your rankings. Therefore, we advise you to examine the titles and meta descriptions, dead pages, and broken links presence; reveal slowly loading pages and duplicates. If you have a time limit, utilize a function Health Score for quick errors diagnostics.
To ensure that the search engine has indexed your pages (visited, analyzed, and sent them to the database), you need to carry out a manual examination. So, in the address bar of Bing, Yahoo, Yandex, Google, etc., input the domain URL, preceding it with "site:" to get "site:mywebsite.com". Then, you'll see all indexed websites and meta tags saved in the system. Go to the 7-8 search page and examine the title and description meta tags for duplication.
Next, determine when the search engine appended the home page to the index. Enter into your web browser the operator name "cache:" before the URL. If a period has reached more than three days, add some new content as necessary and resubmit the sitemap.
Make sure that the hreflang directions are in place: to specify links to site pages created in different languages, use the hreflang (rel="alternate" hreflang="x") and lang (xml:lang) attributes. If a company covers a wide range of countries, then multilingualism is relevant. Thus, search engines will identify different page versions and show a suitable option for a certain country's potential customer. These attributes will also help you avoid duplicate content errors.
The lang attribute is used when the site has only one language version. In this case, the syntax for installing the English language may be as follows: <html lang = "en-US"> (if we're talking about American English).
The hreflang tells Google which language version of a site is relevant to a user in a specific country. Also, there might be two versions of the site for one country - for instance, Spanish and English. Besides, each of the pages will need its hreflang.
To denote translated versions for specific regions, you can employ the following techniques:
Add hreflang attribute to HTML <link> tag
Apply hreflang to HTTP headers
Attach hreflang to sitemap.xml
Place the <lang> attribute in the <html> tag
After completing such template actions in each Search, you'll fill in another SEO audit report section.
To make Google algorithms work as accurately as possible, use structured data. That is a format for presenting a page's data and classifying its content. You can add URLs with correct and structured info to specific search results functions. To control its accuracy and find rich results (carousels, images, breadcrumbs, or other non-text elements), launch the Rich Results Testing Tool.
Verify:
If it finds a mistake, there may be network connectivity or broken site issues.
Some kinds of mistakes can stop the analyzer. In Search Console Help, consider the details and find a solution to correct them.
Tips for Improving the Optimization of Your Local-Targeted Website
If you run an SEO audit and see that the results aren't satisfactory enough, here are some tricks to help you set geotargeting correctly:
Insert a keyword with localization in the title tags and meta descriptions.
Expand the keyword usage with image captions.
Add additional local context to URLs. For instance, if you sell jackets, why not show where exactly?
Incorporate keywords into internal links to let potential customers know what to expect when they click on the link.
Another important thing is the easily accessible NAP information: names, addresses, and phone numbers. Synchronize it with your social media profiles and main citations, e.g. TripAdvisor, Yelp, Better Business Bureau, Angie's List, and Yellow Pages, etc. By publishing on niche platforms, you can expect high levels of engagement. That's why it's important not only to communicate professionally with the public but also to provide reliable NAP data.
Don't forget about the backlinks that your ranking depends on. While creating content using local keywords and then submitting it to local influencers, your chances of ranking rise will go up. So, using local SEO, you'll create an advertising and traffic flywheel that works on the keywords mentions.
All the tips and tricks in this article will allow you to speak the same language as the search engines. They'll correctly understand your domain and serve its readers in the best possible way.
Regular SEO audits are an integral part of successful organic traffic boosting campaigns. While promoting a geotargeted brand or a company, it's easy to achieve success using local keywords. Expand your keyword usage with Google Search Console and Screaming Frog. Track trends in Google Analytics and share localized content with GMB.
However, not only keywords affect page rankings. Any errors, duplicates, or even misapplication of multilingual attributes affects indexing. To avoid such problems, make it a rule to check and optimize your content monthly. To do this, you need tools such as Bing Webmaster for getting summaries, Page Speed Insights for defining client interaction, Ahrefs for generating reports on backlinks and referral traffic, etc. After all, how can you make potential clients remember you or view your site? Unless word of mouth... Don't forget about structured data validation, Googlebot, and Sitemap.xml.
Now 60% of searches are realized from smartphones. Therefore, pay attention to how the mobile devices indicate your site (Search Console).
While utilizing all the above instruments, you'll conduct a qualified free SEO audit of your website that will bring you good ideas for the updates of your further steps in the SEO strategy.