By analyzing keywords, most SEOs find Google Trends to be quite helpful. Unfortunately, not everyone is applying all the capacity of this instrument. That's why I decided to write an article about its extra features that will make your strategy perfect.
The tool was first launched in 2006. It provides real-time information on query popularity based on crawler data, images, videos, purchases, news, etc. Moreover, it's free, open-source, easy to manage, and doesn't require creating an account. But what is its value to SEO?
With Google Trends, you can discover keywords that are just gaining popularity or track rapidly changing tendencies. Such an analysis will be handy in subsequent research. You will be able to predict how much traffic is received in quantitative terms. Accordingly, the more relevant your key phrases are, the better the traffic will be. E.g., over the past 30 days, interest in the search term "Elon Musk" is growing, so if you're promoting news media, re-optimize the existing site pages relevant to these keywords or place them in a new topical article.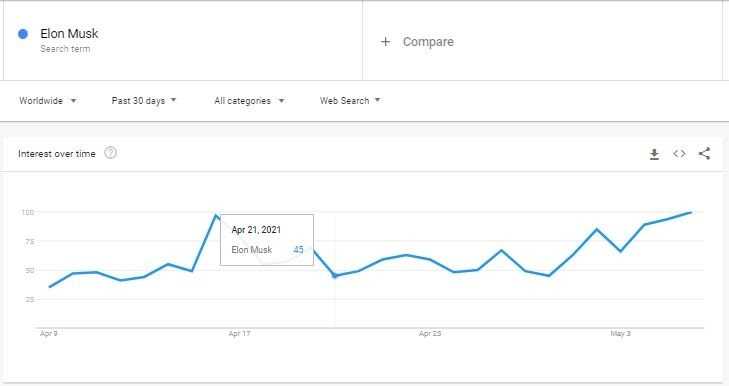 An instrument avoids low search volume keywords showing up as position zero. Usually, it has to do with little traffic. Consequently, these words are irrelevant to the queries that most people enter and become temporarily inactive.
Also, I want to emphasize that you shouldn't depend exceptionally on Google Trends - it's essential to utilize a set of keyword research tools. By drawing inspiration from various sources, you could form a list of worthy key phrases.
What is Google Trends and How It Works?
When preparing the materials for this guide, I detected a muddle in Google Trends and Google Keyword Planner data understanding as many find them identical. Hence, the misconception is that the Trends curve represents query search volume over time. To comprehend the distinction between functionality, let's compare both instruments applying the phrase "leather boots".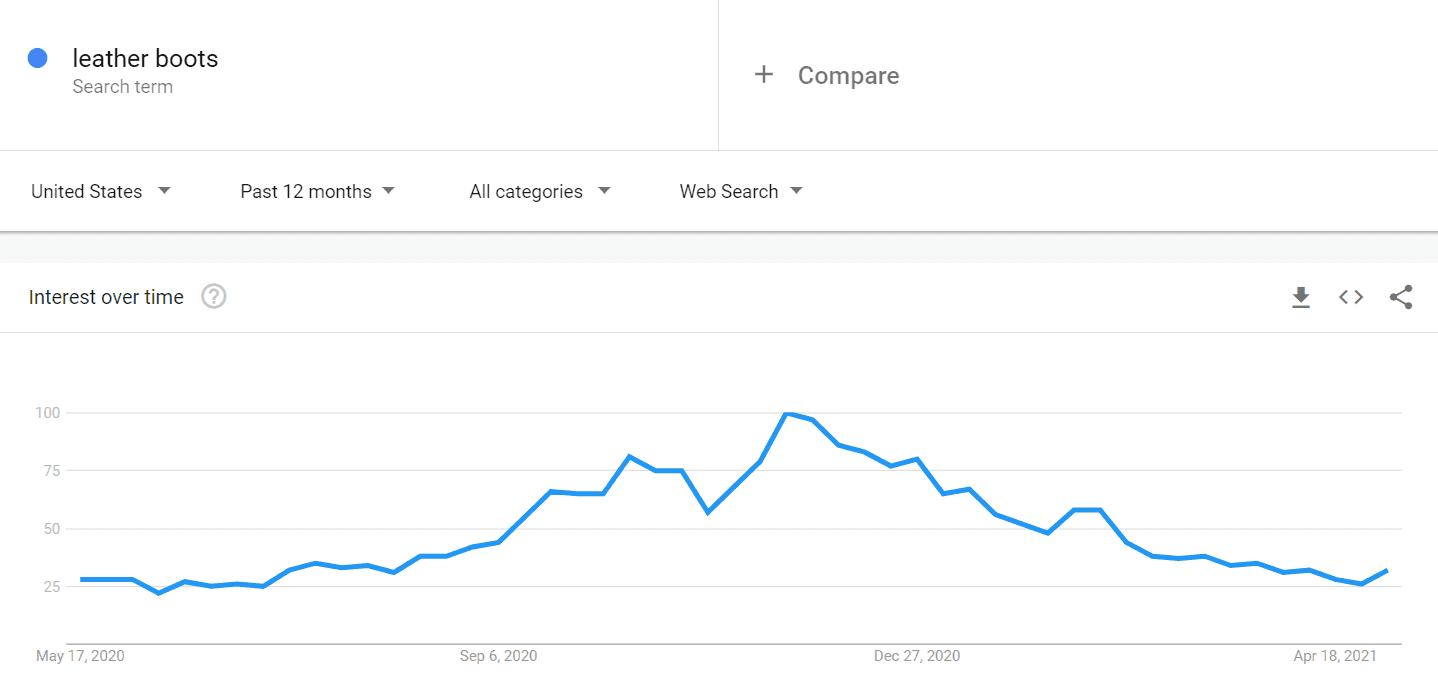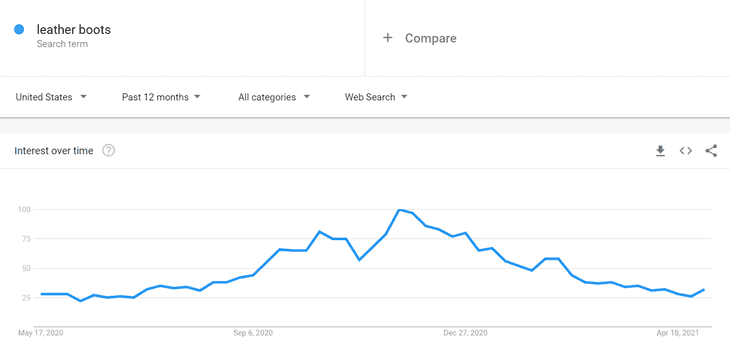 At first glance, the graphs may seem the same, but the difference is huge. GKP provides absolute search volume and offers super competitive key phrase variations closely linked to the main query. In any case, the instrument gives only a rough estimate of the search volume as it varies by region and season over time.
Google Trends dissects scan info samples to determine the relative popularity of various topics, which may not always be comparable to search volume. That eliminates repeated queries from the same IP address made in a short time.
If you've worked with Google Zeitgeist before, then mastering Trends will seem like an easy task for you. First, let's determine how it processes info. As it was said before, this platform measures the search term relative popularity. But how to read what is relative popularity in Google Trends?
In the Google Trends Help Center, this term is defined as the ratio of search volume to a total search number with the subsequent outcome scaling from 0 to 100. Let's check it clearly: take a graph of popularity in the "Elon Musk" term, which we considered above.
Based on Statista data, the Google crawler processed more than 12.69 million search queries as of January 2021. The Ahrefs tool indicates the search volume for the "Elon Musk" query is about 4,9 million.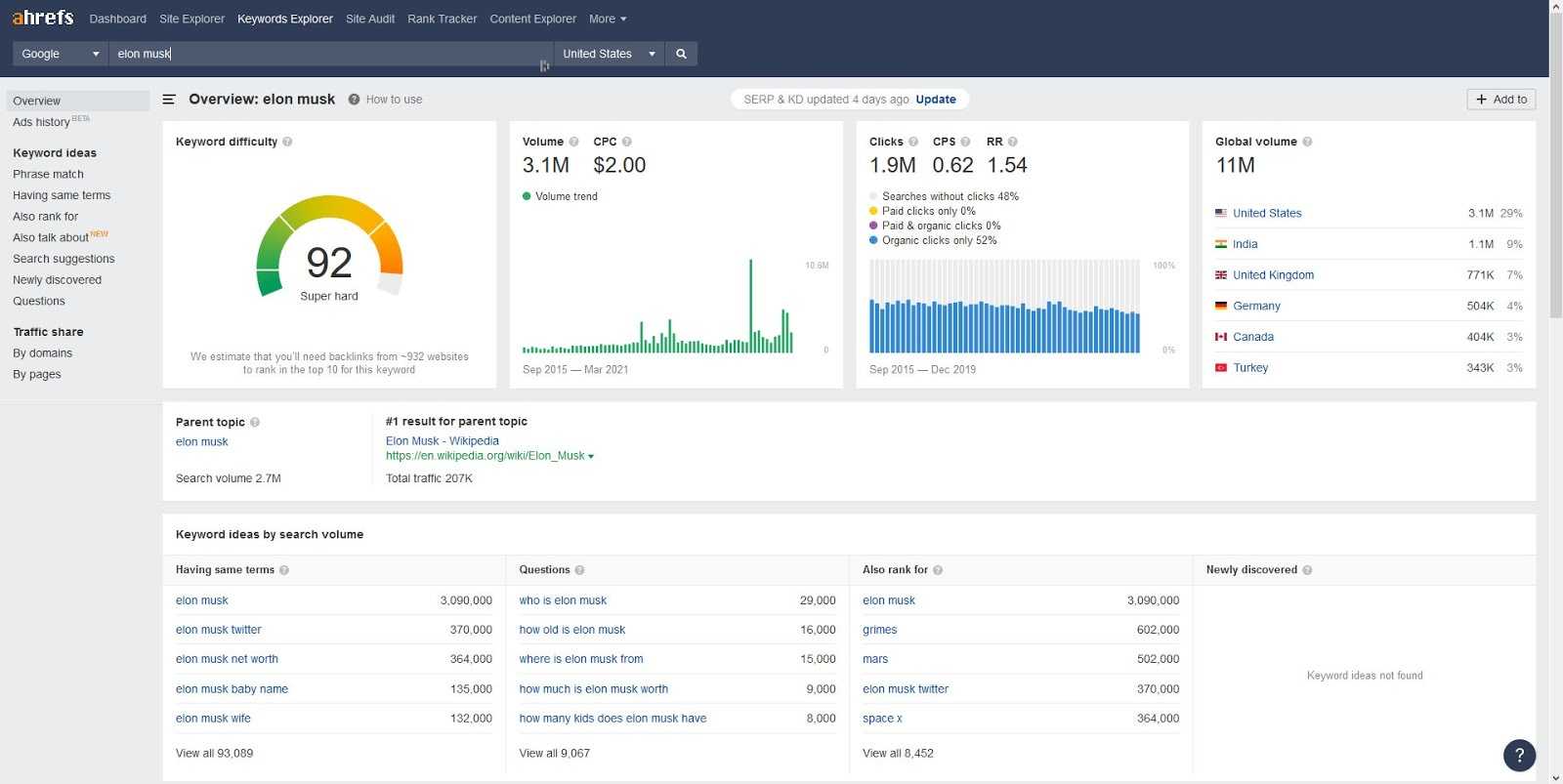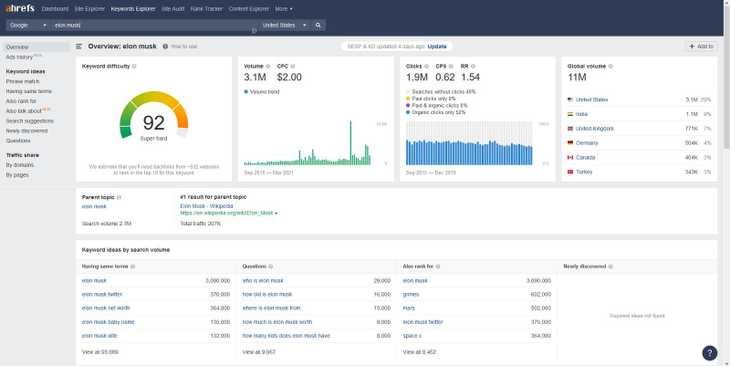 Let's draw up a graph according to the same principle as in Google Trends!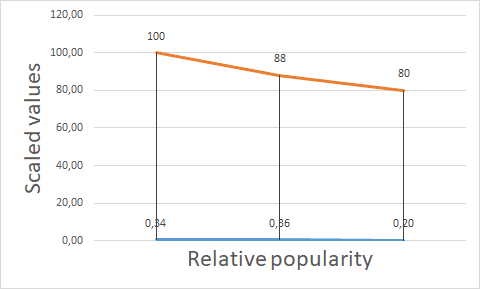 Thus, the variation in the volume and the total number of searches is reflected in the query popularity. However, there is a catch that the constant search volume is not always comparable to popularity for various reasons. E.g., manifestations of seasonal trends.
So how to use Google Trends?
Of course, people wrote a lot about this, but I'll highlight it once again: Google Trends has filtering information by region option, time, category, and type of search. Let's take the name of a basketball team, the "Miami Heat".

A great option is to compare with other key terms, in our case with the word "games". For instance, let's select Florida and a search category "sports" for 12 months. By the way, by choosing a type, you have the opportunity to perform the most accurate scanning.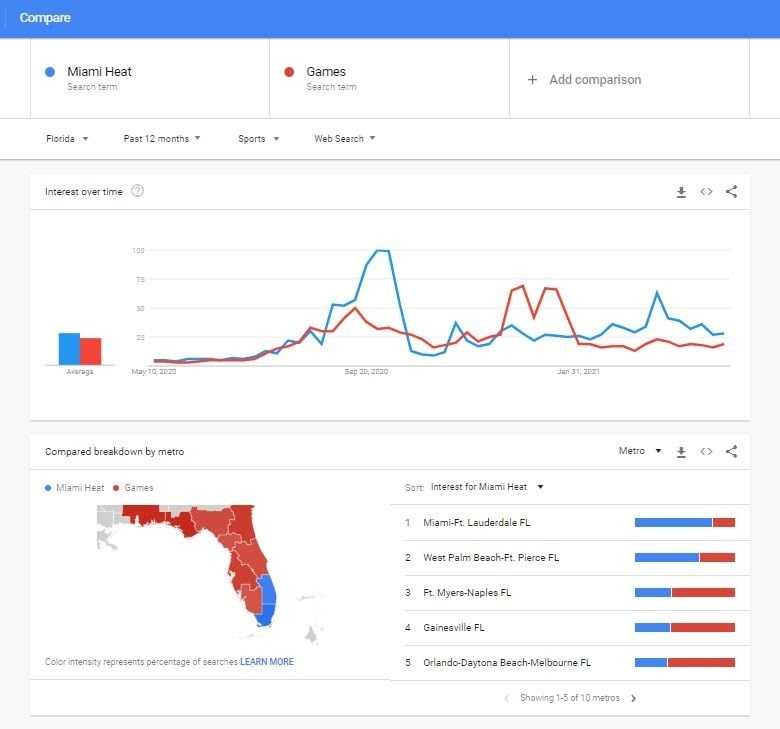 The percentage of search is rather heterogeneous, and the key phrase "games" prevails in the state. Continuing your keyword research, pick up the most known and new (!) long-tail keywords which make up about 70% of all queries.
TIP: when entering a query in Google Trends, select the search type: category, topic, search term. Let's trace it by exploring general concepts such as "food". It's best to choose the detection type - topic. Otherwise, there is a probability of getting irrelevant key phrases.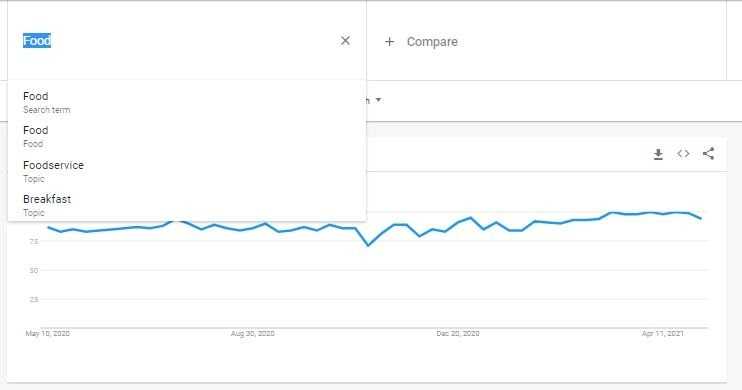 Tips to Use Google Trends for SEO
1. Find Trending Topics
One of the most significant perks of Google Trends for SEO is tracking important events over time. In the Trending Searches tab, you can explore high-frequency queries per day, as well as in the current period. The first option shows 20 phrases that are most often searched for a day.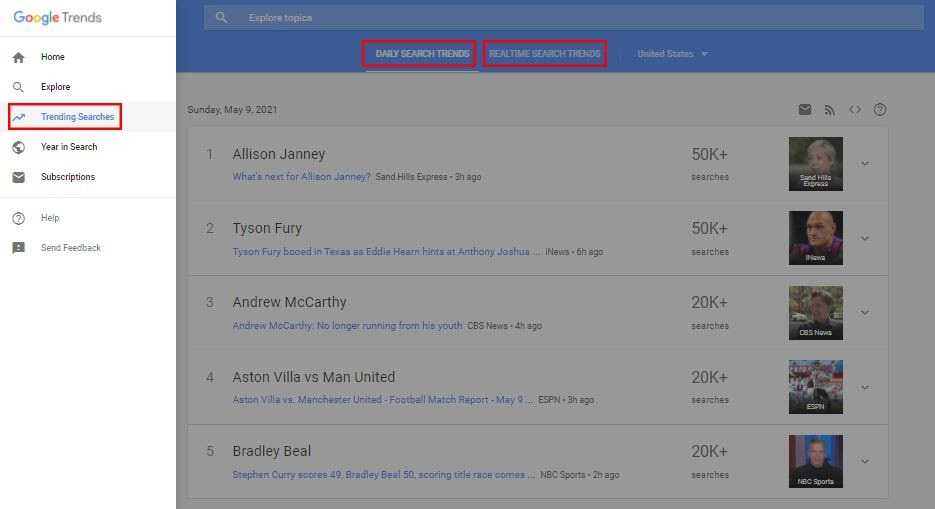 By clicking on one of them, you will estimate a complete picture: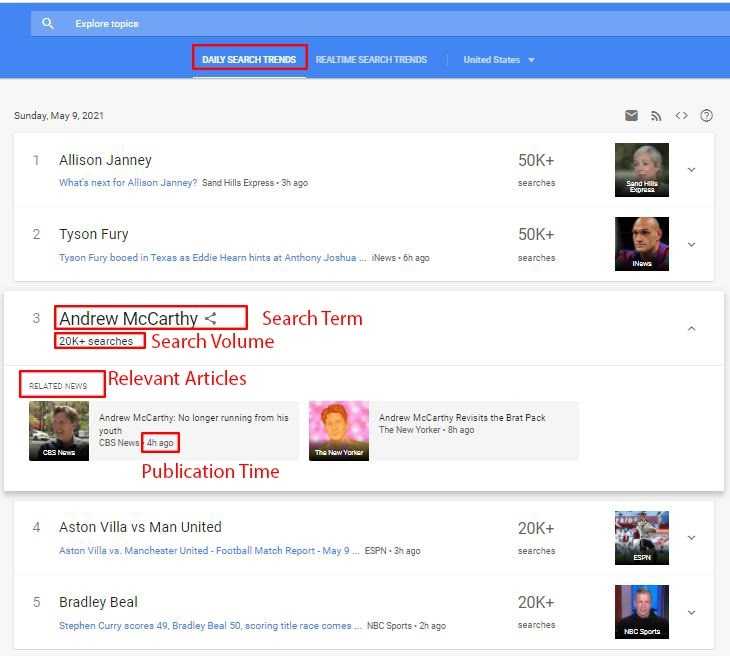 Relevant news articles show an incredible interest but also provide a broader context. However, this is a short-term phenomenon, and perhaps a one-day fashion.
TIP: Before creating similar content, pay attention to the publication time of the relevant article. Make sure it's still up to date.
By exploring queries in real-time, you can discover the latest news in a few hours! Advanced functionality will indicate an increase or, on the contrary, a decline in consumer interest.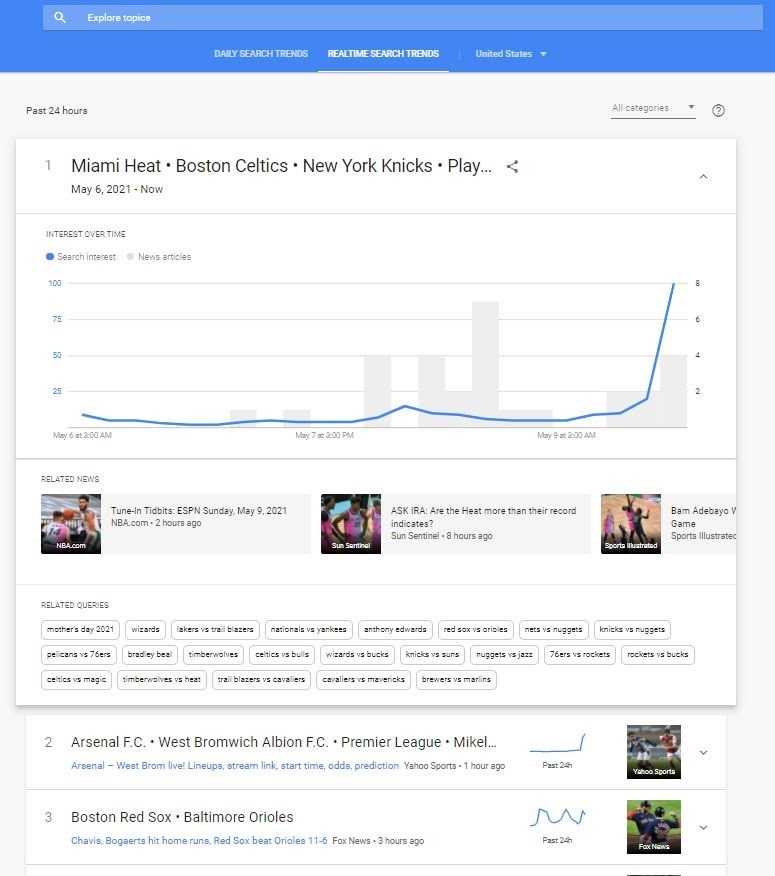 2. Track Local Trends
The regional targeting of your search will affect your site's ranking locally. For instance, if you're promoting an online tea store across the country, then it pays to understand your client base. In this case, most of it is concentrated in South Dakota, Hawaii, and California. Accordingly, from these regions, people enter requests related to "tea". By creating valuable content with keywords containing localization and also targeting ads to the specific region, you'll receive the lion's share of orders from these states. Accordingly, it would be best if you focused on competitive key phrases.


To unleash the full potential of Google Trends geotargeting, modify your city breakdown. That will make your research even more effective by helping you prioritize and create landing pages concentrating exclusively on locals! You could also build hyper-local content strategies to target local SEO goals. Check the column "Interest by subregion" which indicates the regional popularity of the query.

We discussed how different search queries are perceived in the same place using the example of "Miami Heat". Dive into the details and apply the compare locations option to prioritize your content by region. To do this, in the search field, select Change filters→Filter "search term". E.g., suppose a tea store assortment involves coffee. In that case, it's worth determining the relationship between the regions to which you're targeting sales. Thus, by tracking the curves progress, you can implement different strategies for each region.
The result is impressive!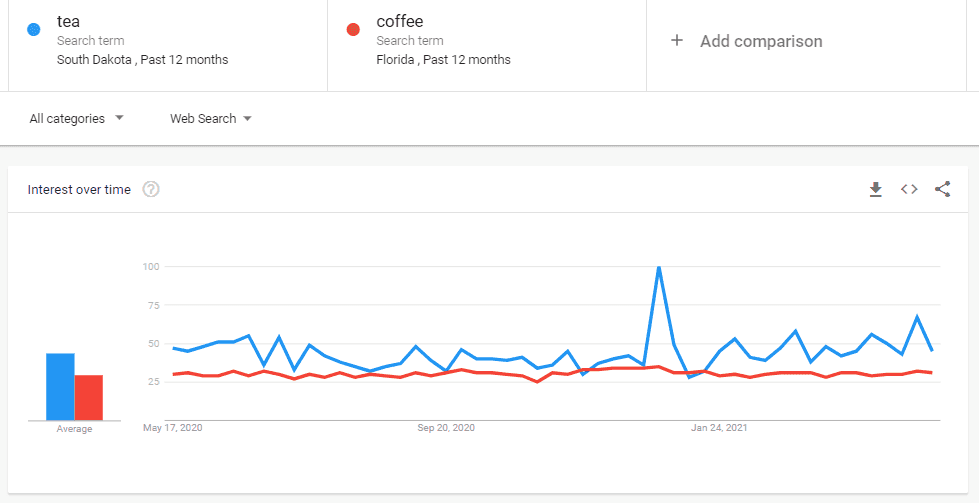 On the graph, you can notice the difference in the topic's relevance in different periods. So, the popularity of "coffee" remains at the same level, but "tea" is constantly changing. Probably, by the end of each month, when the users are out of tea, the need for it will increase. This way, you can prioritize the timeline for the content of each of these areas.

3. Identify Season Trends
Seasonal words usually appear at the same time, and unlike the popular daily and real-time queries, they are not fly-by-night butterflies. However, it'll take some doing with them when planning your marketing campaigns ahead of time. E.g., on Thanksgiving, it is common to look for anything "turkey-related". Accordingly, if your site is focused on selling poultry meat, you should start adjusting the content plan and marketing campaigns to whet the public interest in your products. The same goes for Black Friday, Halloween, Mother's Day, and anything else that has to do with seasonality.
TIP: it's better to create new content before the season starts so that you have time for its planning, optimization, indexing, link building, etc.
To customize your search for seasonal keywords in Google Trends, the first thing you should do is picking the required terms. Let's go with the same Thanksgiving Day and turkey. So, as we know, it falls on November 25, and also, the main search query is "turkey" these days. But now, Thanksgiving is far away. Respectively, all that remains is to wait and, of course, utilize a filtration by time. Let's see what the situation is in 12 months.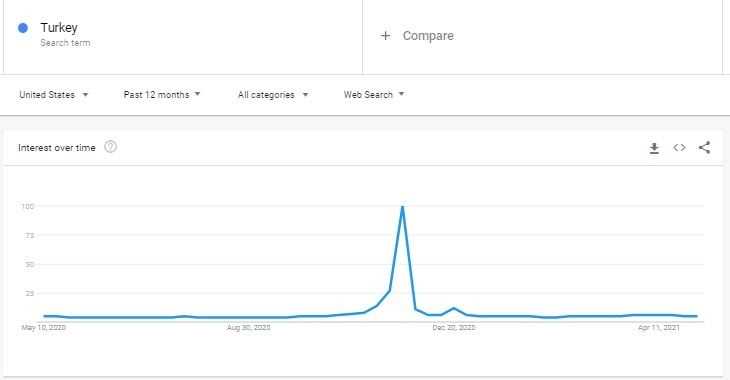 Let's roll the dice and check out the statistics starting from 2004.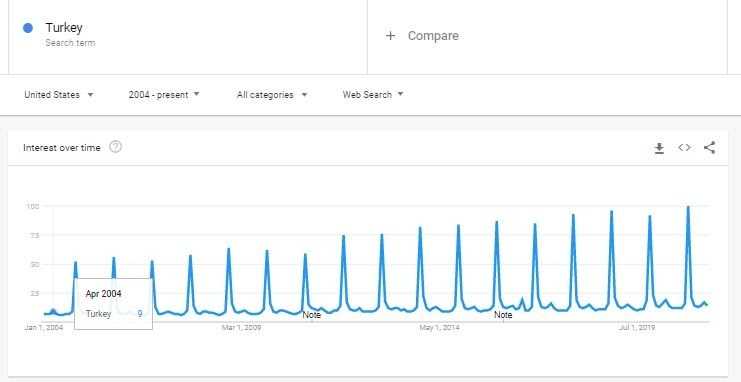 So, year after year, users are interested in turkeys.
Find the points where the curve starts to grow, and feel free to launch your marketing campaigns!
4. Find Related Queries
The program's interface is quite convenient because it allows you to see everything at once: go down the page and work directly with the requests themselves.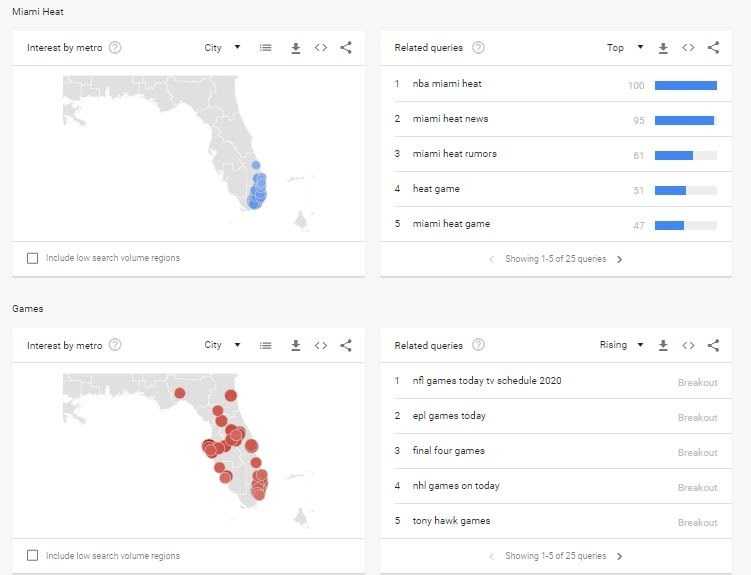 For instance, when users look for "Miami Heat" they also enter queries for "Miami Heat news", "Heat game". Rising queries such as "EPL games today", etc., are phrases that have increased significantly in recent years.
TIP: Utilize related queries to detect rivals. Insert your company name in the search field and analyze these phrases. Make content that describes your company's benefits in the light of the competition.
Apply Google Trends queries as an initial step in making lists in the SpySerp keyword position checker. Measure frequency and search volume to get even more effective and relevant keywords for your industry.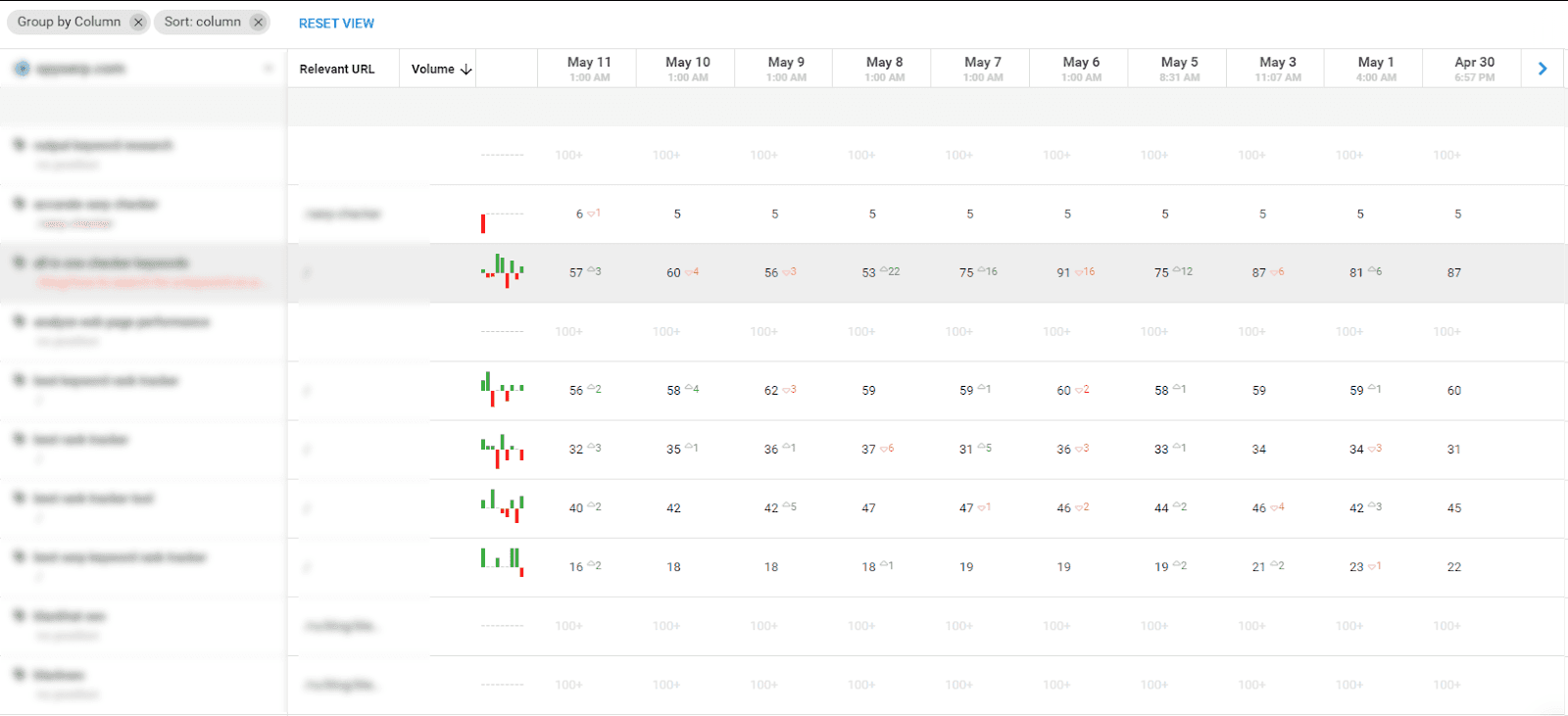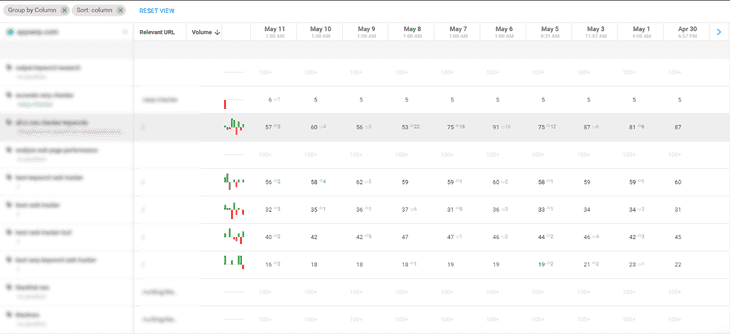 Related queries can also be used to re-optimize old pages and create new ones. Consider the "sun cream" example: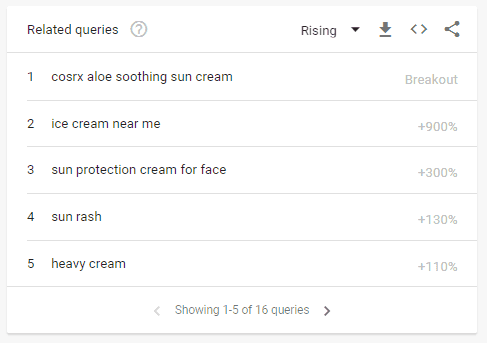 In this case, you can note that clients are looking for "cosrx aloe soothing sun cream", where Cosrx is a Japanese cosmetics brand. If you don't have such queries on your site yet, you'd include them in your strategy.
TIP: Pay attention to breakout requests: it's difficult for a crawler to determine growth percentage, especially if it reaches 5000%. These are the key phrases that are the best and very competitive. That is, if the word hasn't become popular yet, there is a high probability that it turns out to be on the first SERP page without many backlinks.

So, "high tech face masks" may well become hits soon, but there is a possibility that this phrase will survive its peak and die out in the coming months.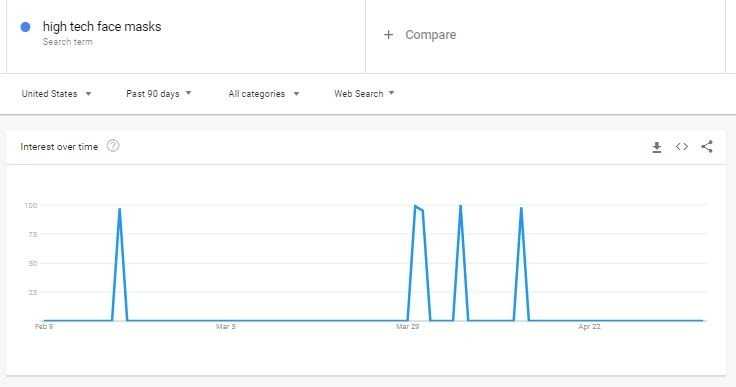 That's why you shouldn't focus your website on words with a short lifetime. But again, the downside is a temporary increase in traffic from a relevant blog post or video.
Dig even deeper: with the SpySerp tools, examine your positions by key phrase over the past month. Try to predict how much traffic you'll receive and re-optimize old pages based on this data.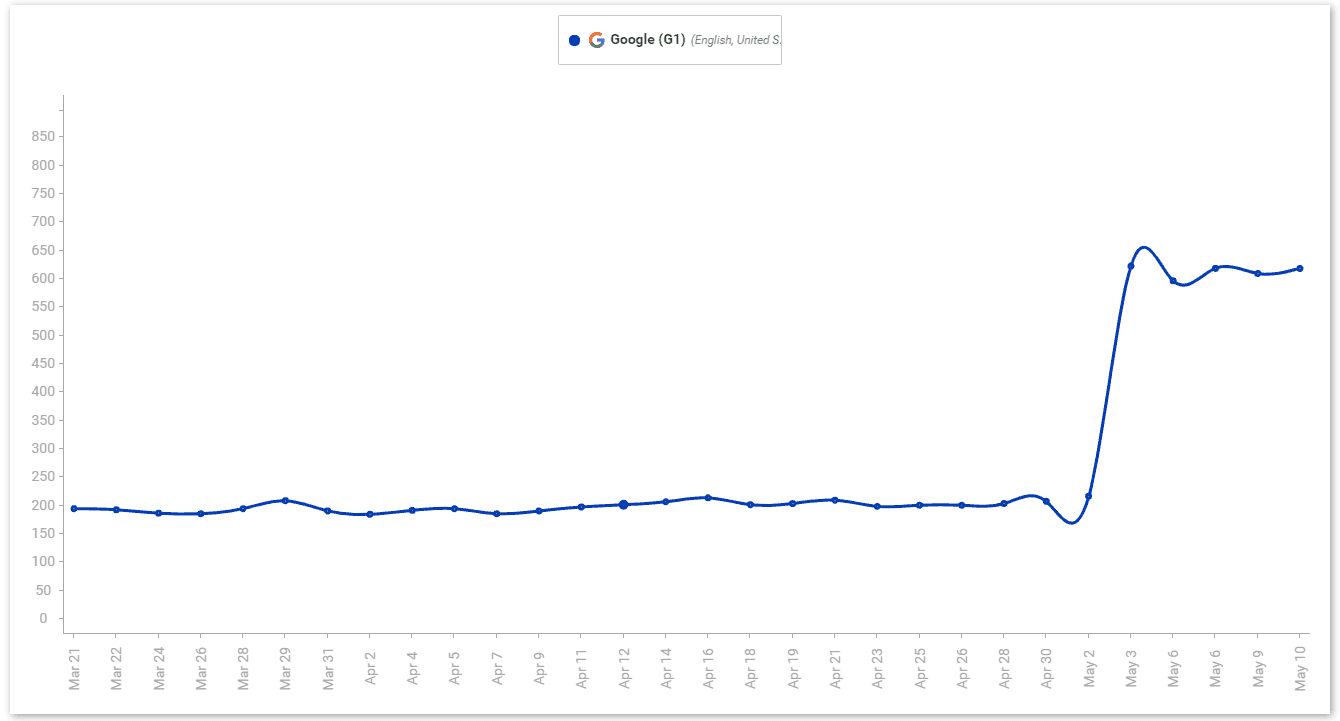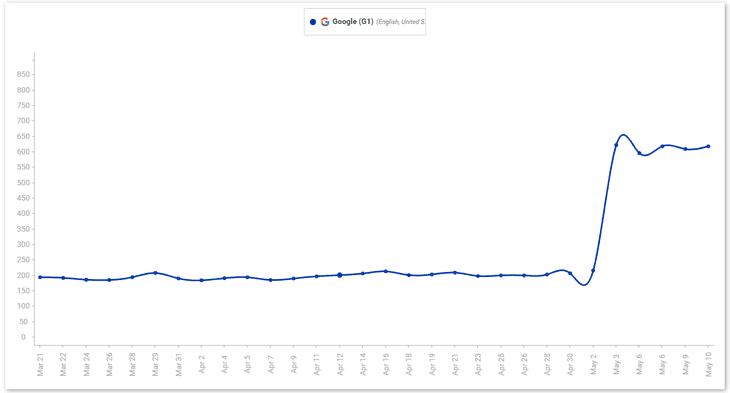 Please, don't rule out the possibility that you may become a pioneer with this keyword: its popularity can gain momentum, and your competitors won't surpass you!
TIP: Utilize Related Queries to make LSI key phrases.
5. Find Related Topics
A similar Related Queries approach is utilized to analyze the topics' popularity. Accordingly, to find the optimal keywords, you should dig deeper into the relevant issues, find related ones. Let's go back to examining the "sun cream" term.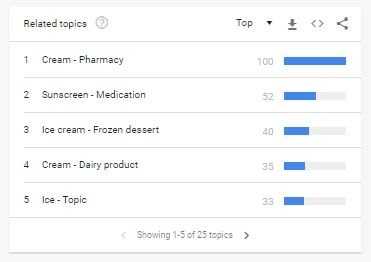 To understand which topics are becoming relevant, select the "Top" filter type. Such phrases have high volume.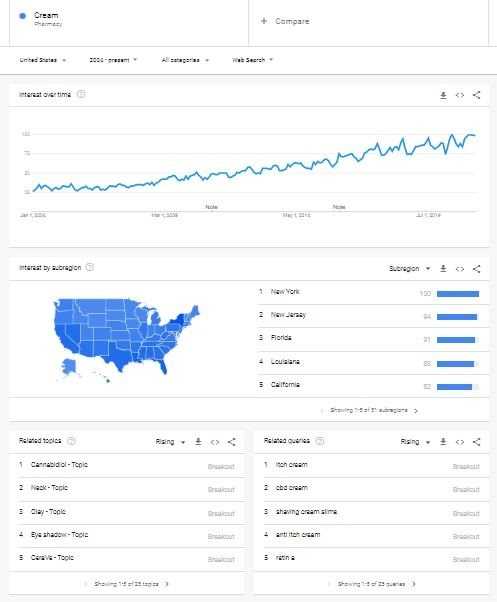 By clicking on one of the topics, you can track the trending brands that consumers are interested in. So if we're talking about a cosmetics store and the presence of certain popular products in it, then you should sharpen SEO optimization on these site pages or, on the contrary, expand the assortment with popular products.
6. Find Keywords for YouTube Videos
To determine what people are looking for on YouTube, switch the search type. But before we get down to the search specifics, let's take a look at the YouTube algorithm. So, it's focused on single video performance and includes:
Click-Through Rate (CTR);
YouTube average view duration;
Any online actions of your audience on YouTube that increase rich and engagement: Add to, Likes / Dislikes, Subscribes, Favorites, Views, Comments, and Shares;
Video popularity: instantaneous velocity, rate of growth;
Video relevance and novelty;
Channel update rate;
YouTube user sessions.
To find keywords in a video, enter the search term that you optimize a video around. It is worth noting that the search on Google and YouTube is different. For instance, the query "ice cream" in web searches is more seasonal.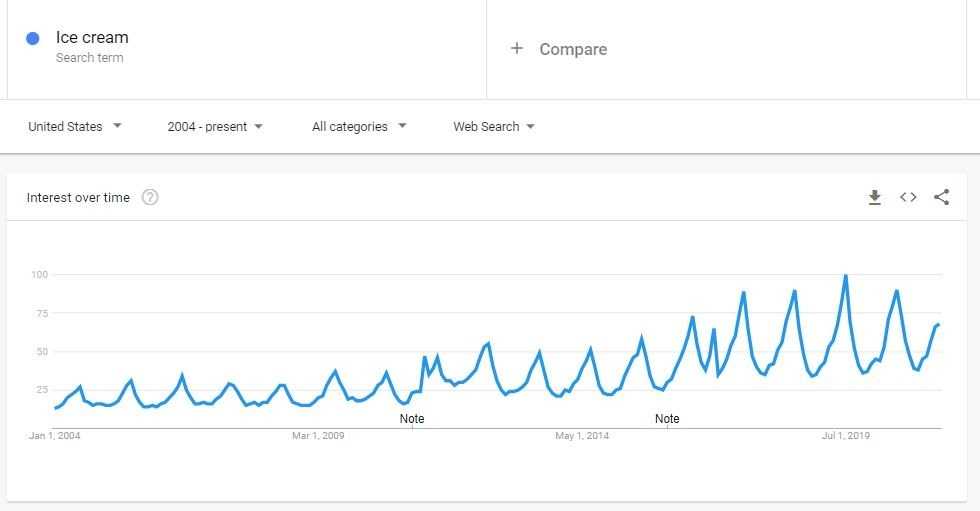 But it is radically different from YouTube search: it turns out that few people are interested in ice cream on this platform.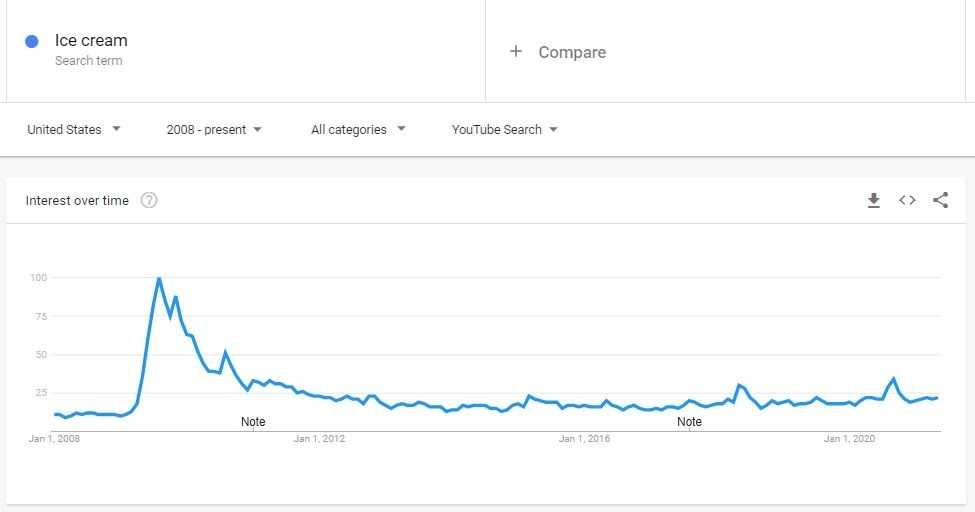 So if you've decided on a niche and a request, it would be nice to re-optimize old videos or create trending ones for the YouTube channel.
TIP: Post a video on your website. E.g., if you're in a dropshipping business, it's essential to keep in mind that users usually rely on reviews and watch videos before making a purchase. Simultaneously, the probability of its appearance in the first positions of the SERP is 50 times higher than that of a simple website filled only with text content.
Sometimes Google Trends raises doubts about the correctness of some data. To make sure your users are looking for videos with the right keyword, use the SpySerp SERP checker tool. Let's take the search term "how to install windows".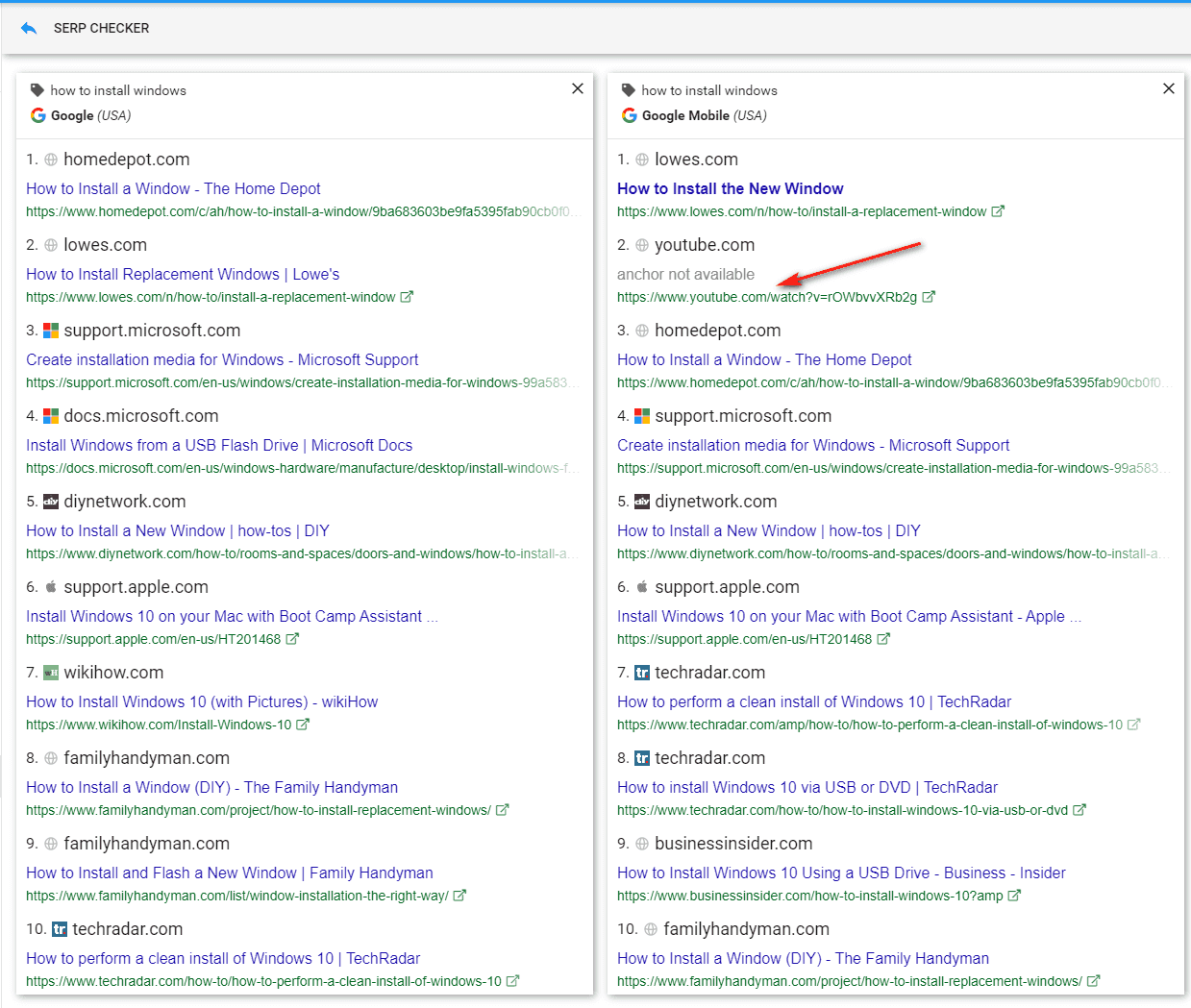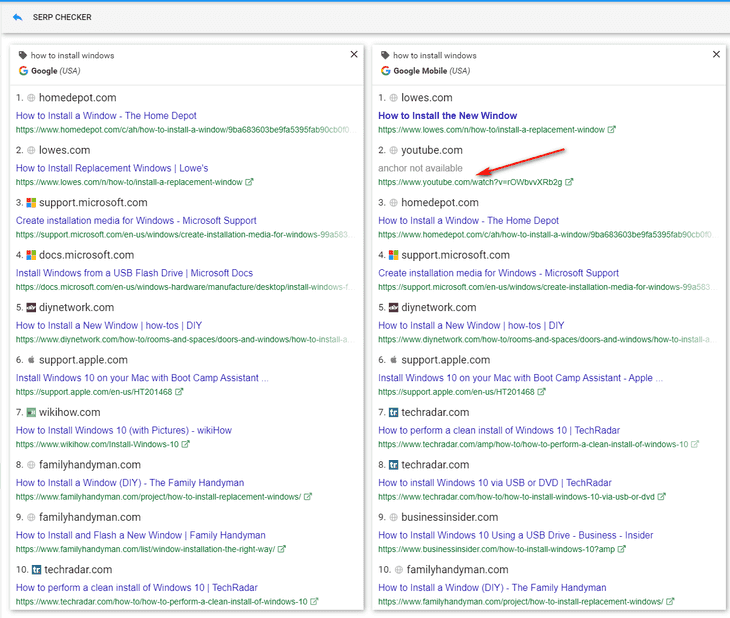 If there are links to YouTube in the search results, then most likely, people want to view video content on relevant topics. In this case, the search volume is low, which means that users would better read the guides rather than watch an installation procedure in the video.


This article is a detailed, practical guide on how to use Google Trends for SEO. Now it should become much easier for you to optimize your website with the help of competent keyword research. In addition, the tool has enormous potential for building a marketing strategy and adjusting a content plan.
Currently, this tool provides the most recent data for a certain period. If before the difference between Google Trends and GKP was blurred, now it becomes clear that the first one indicates the popularity of the query, and the second one - the search volume. We analyzed the platform work utilizing an accessible example and moved forward by examining the search capabilities.
If your business depends on the season or belongs to a specific niche, then this instrument could be beneficial to quickly assess the curve's ups and downs and analyze key queries.
You can also create relevant content and re-optimize outdated site pages using geotargeting and Related Queries and Topics. To become a pioneer and get the most competitive and high-frequency searches, you can apply the Trending Searches feature to track the hottest news of the day and in real-time. Based on Youtube Search data, determine whether you should shoot a new video about your product or optimize the old one.
All of these tips will revolutionize your SEO strategy. I hope you'll use this functionality more often. Please share your ideas in the comments and tell us which options you utilize the most frequently!