How many times did you face this? You're searching for the RIGHT keywords for the article, checking keywords difficulty, all while considering other on-page SEO stuff, but… Competitors overrank your website in SERP the other day! Do they know those magic keywords? They obviously don't.
So, how do you know that? It's simple! Just look at the keywords they've used. How to search for the keywords on a webpage? How to find the proper keyword placement? How to find out whether your competitors use sorceries or know the most prominent SEO secret? In this article, we're going to tell you how to find keywords on a webpage. We hope these methods will definitely help you to work on your content and outrank your competitors.
How to Find Specific Words On a Webpage: Basics
Let's say you don't want to search for a group of related keywords or you already know some keywords, and you'd like to see the keyword density on a particular webpage. How can you do that?

Press Ctrl+F (Windows) or ⌘ Command+F (Mac)
Type the word in the search field to find it on a webpage.
Check the keyword presence and/or the number of keywords (density) on a page.
The results would look like this: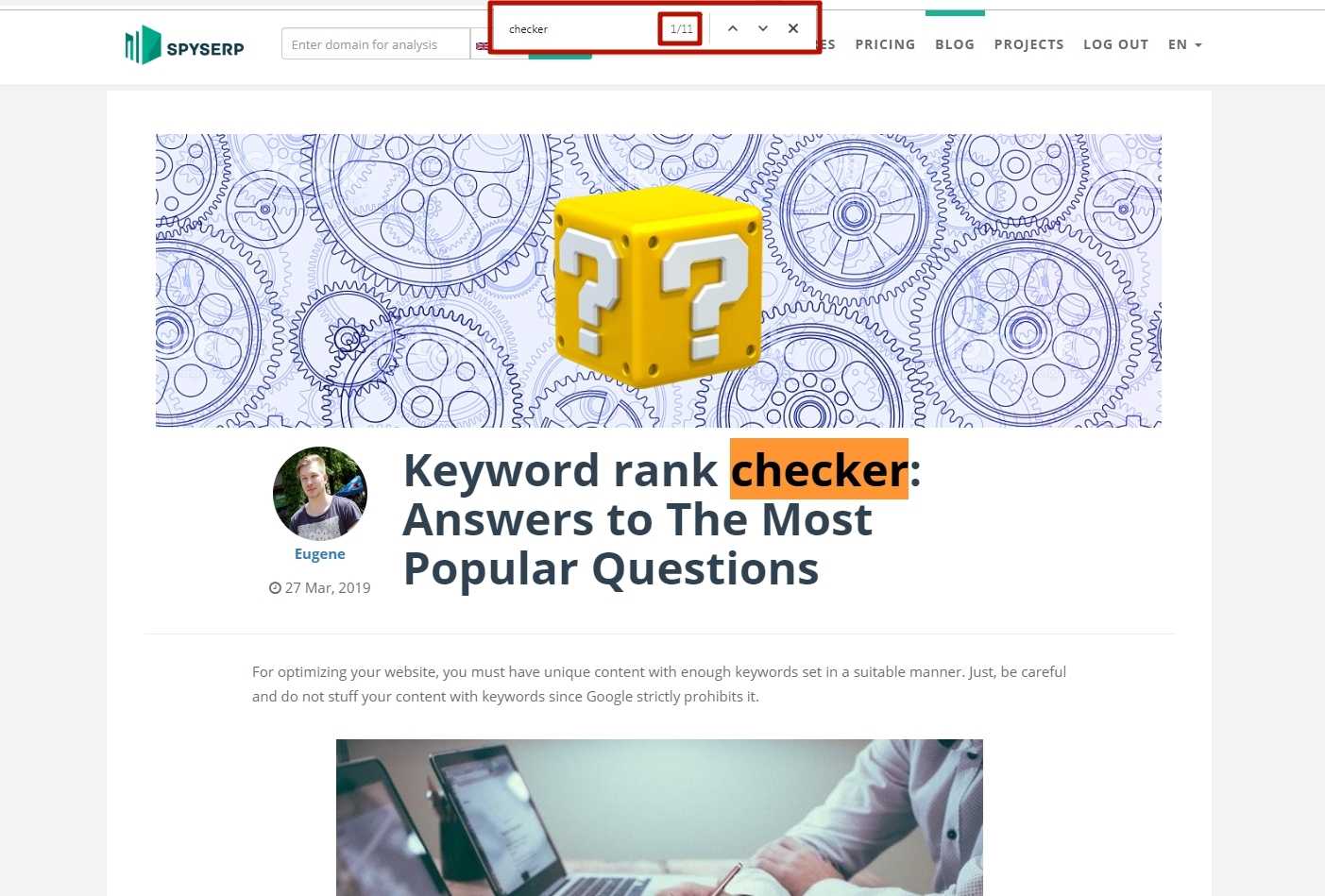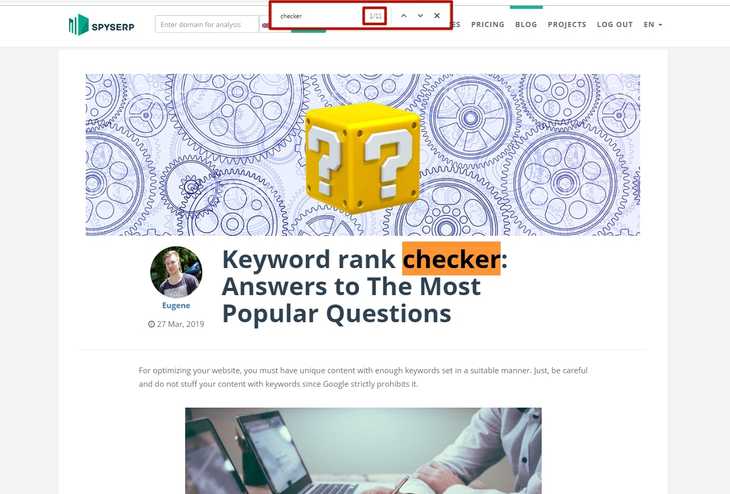 You can refer to this method whenever you want to find specific words on a webpage. However, if you're going to find a group of keywords or a keyphrase, you may need to utilize some other tools for that.

According to SEJ, over 40% of users consider the search bar as the most important feature on the website. This website keyword research tool allows you to discover a lot of exciting and diverse info about competitors.
Usually, it's located in the upper right corner of the page, and the search itself is straightforward: you fill in a term and click "Enter". In this case, the results depend on the panel settings: some are limited to titles scanning, others are looking for a query in blogs. You'll have to spend a few minutes navigating the menus to detect the needed phrases.
Another matter, if you're looking for keywords on a website where the search panel assumes autocomplete with the desired section selection, e.g., used in Amazon.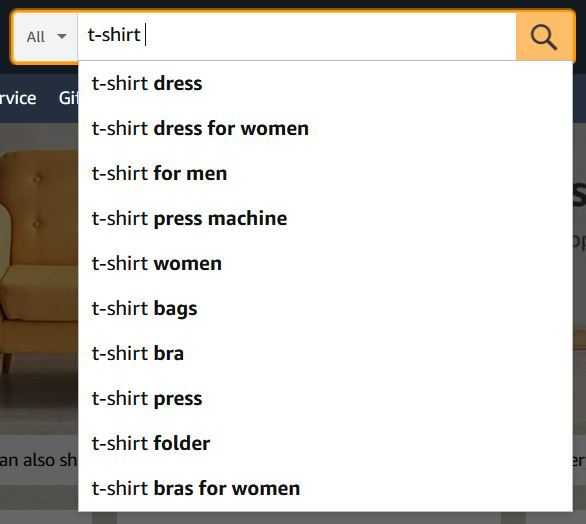 To look up keywords on a website more accurately, utilize facets. You can set pre-facets before starting the research when choosing a category. So if we need women's T-shirts, then it's obvious they can be found in Women's Fashion.

Post-facets are filters that you apply to a certain query, allowing you to narrow research to just a few items.
Google "Site:" Search Command
To track the keywords used on the website pages, utilize the "Site:" search command. In the Chrome search box, enter site:domain.com "search term". Please note that there is no space after the colon, but the phrase is enclosed in quotation marks. The last one helps to find exact matches in keywords on a website.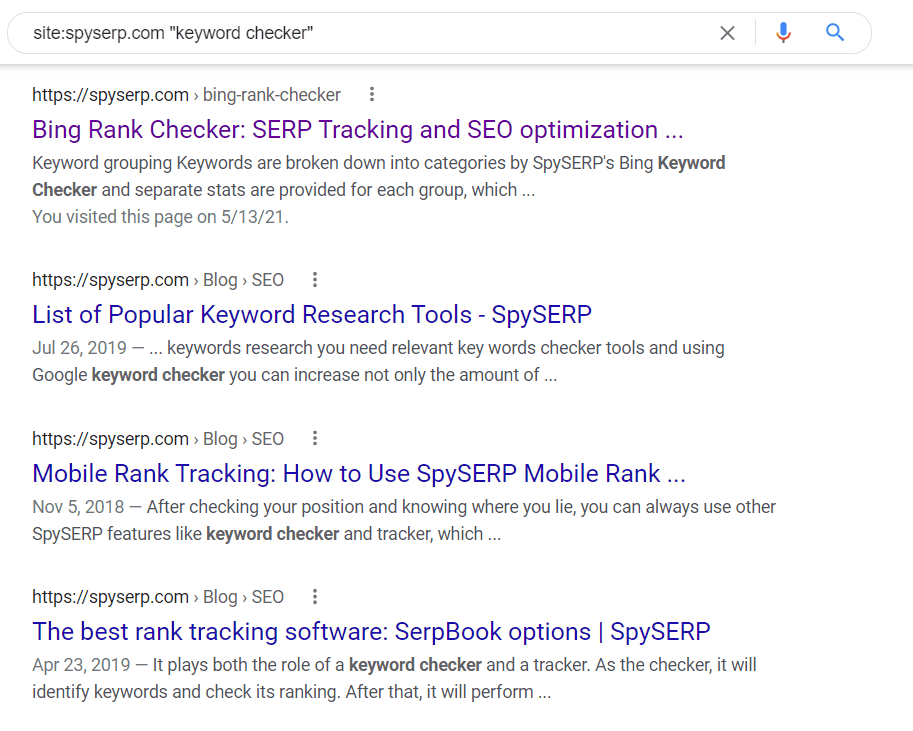 To find out which keywords a website is using, examine a page's HTML source. That is a helpful tool designed not only for web admins but also for SEOs. In Google Chrome, right-click within the page and select "View Page Source," or press Ctrl+U. By making a search for tags, you'll understand which keywords your competitors are applying on a definite webpage. To do this, apply the combination Ctrl+F:
<title> is the title of the page description and is the way Google displays a website in listings. Typically, this offer contains the main keywords that the page is ranking for.
<meta name = "description"> appears below the title tag in SERP results, but it's not a ranking agent. Regardless, most websites include competitive phrases that drive conversions.
<meta name = "keywords"> is used to keep track of the keywords that the page is targeting. Although this tag is considered obsolete, many websites don't apply it. Thus, roll the dice and try your luck.


How to Search For a Keyword On a Webpage
If you don't want to use complex SEO tools like Ahrefs, SEMRush, or similar, but you need to perform good research on your competitor's keywords, there are solutions for you. Below you'll find out how to search for keywords on a page without any paid tools.

1. Keyword Density Checker by SmallSEOTools

Here is a simple solution - keyword density checker. If you'd like to know which keywords appear on a webpage, you need to insert the link in the search field and check the density: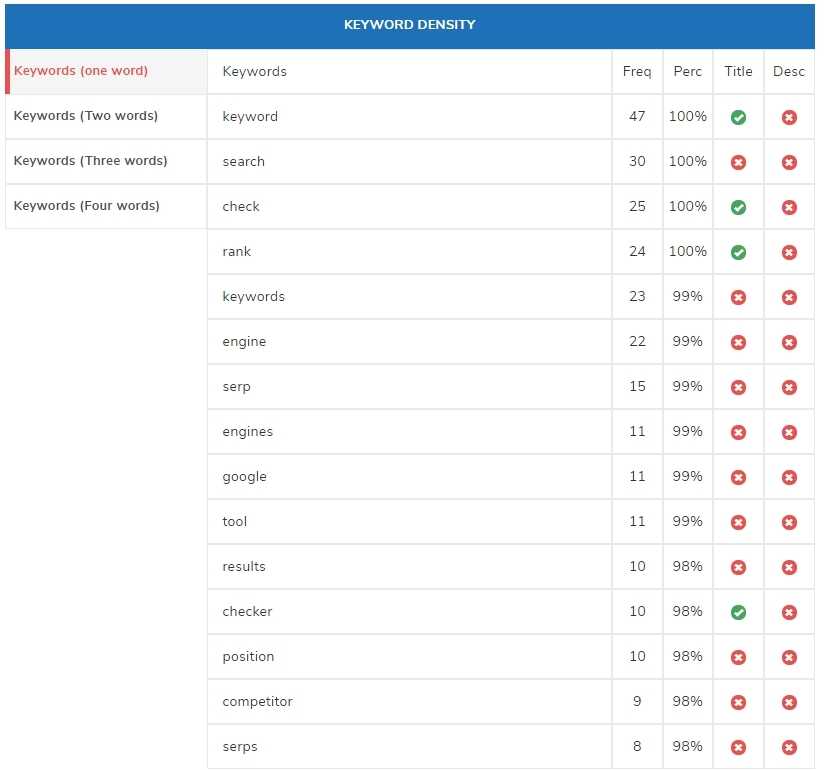 Thus, you'll find the top keywords on a page, including the title and description. Additionally, you can check 2-3-4-words combinations. About 60-70% of them would be your potential keywords.
And here is another one similar solution, recommended by one of the top SEO's - Nathan Gotch. It's called Internet Marketing Ninjas Keyword Tool. As you need to know how to search for a keyword on a webpage, this tool gives you a correct answer: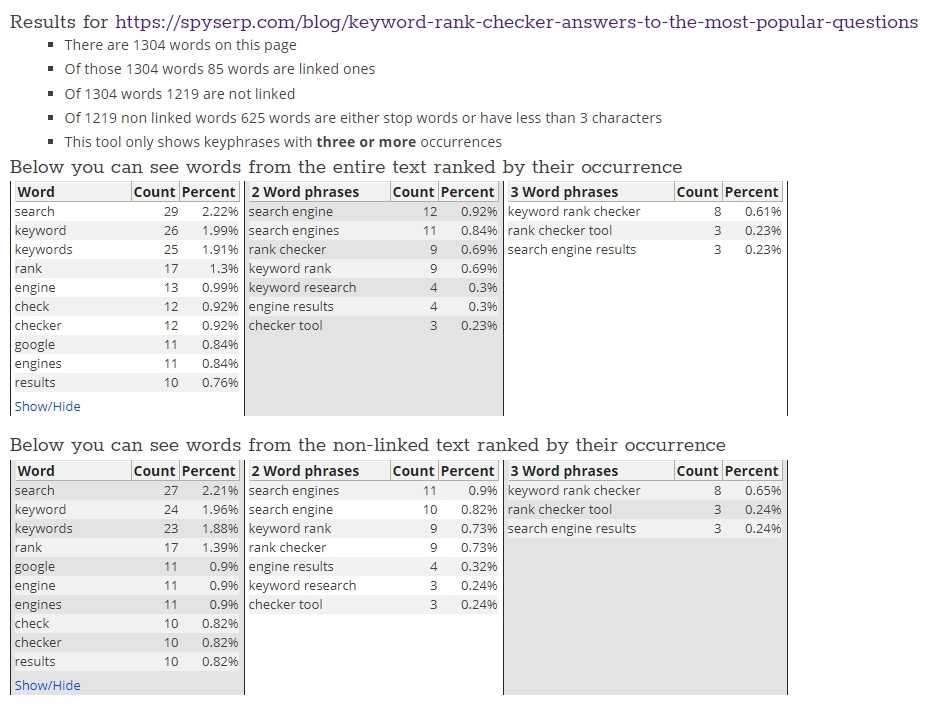 Well done, Ninjas! Now everybody knows our keywords.
You can do this in the same way, just put the URL in the search box, press the "Ninja Check" button, and get the most extensive results.
Right, we've told you before that you can go without these PRO tools and still be capable of performing a good search. However, if you want to get more information about keywords the page is ranked for, you can use a trial version of Ahrefs (it's only 7$ per week). This tool helps you to find valuable keyword opportunities that you could use to outrank your competitors.
Just paste the URL in the search bar and check organic keywords. We bet you'll find a lot of SEO gems:


SEO Centro Analyzer

Last but not least, this is another excellent tool that allows you to make URL analysis and see the keywords on a webpage.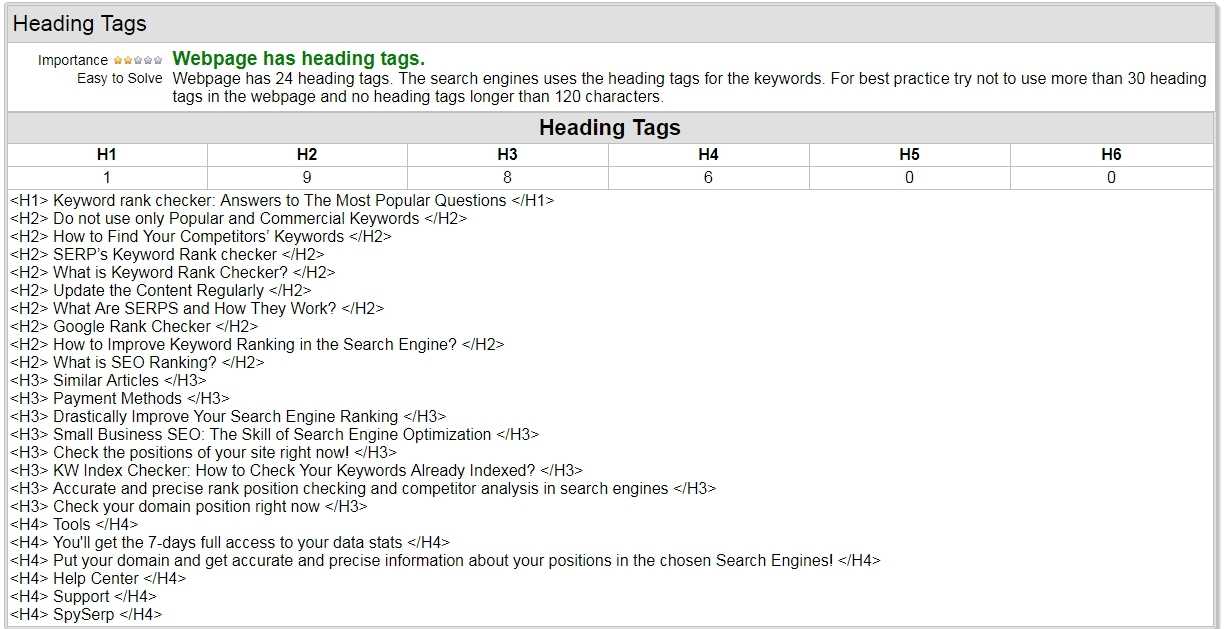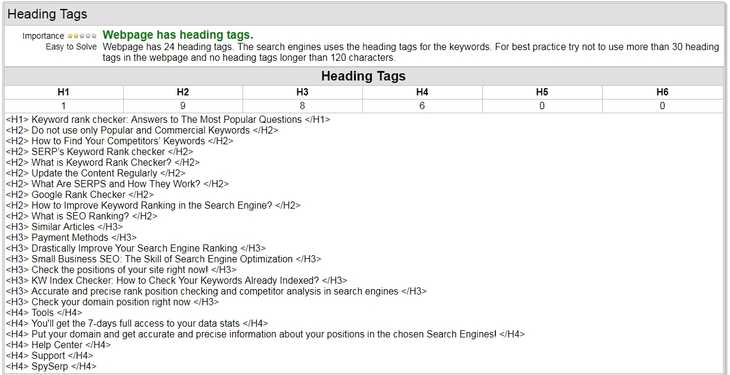 The SEO Checker analyzes the title, description, H1-H6 tags, their correct filling, and if they are relevant to the webpage's content. Also, this software checks the content amount and if all content files actually exist and can be loaded.
Unfortunately, this service doesn't work at the moment. Perhaps, sooner or later, you can still use it.
The SEO Checker analyzes the title, description, H1-H6 tags, their correct filling, and their relation with the content from the web page. Also, they look at the size of all the content, and if all content files can be loaded and exist.
GKP is a free instrument that can be applied even if you don't have a Google AdWords account: click on Go to Keyword Planner → Experienced with Google Ads? → Create an account without a campaign → Confirm your business information → Explore your account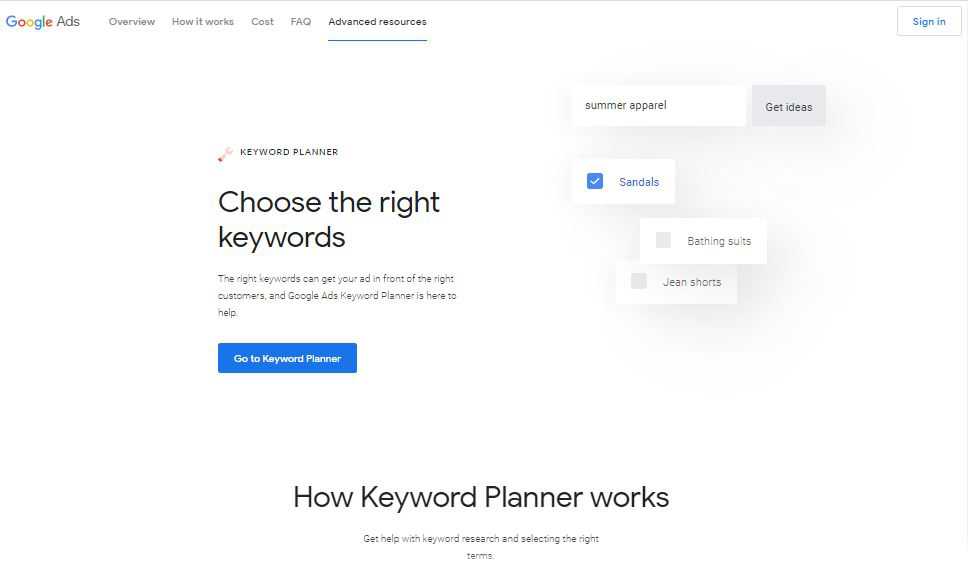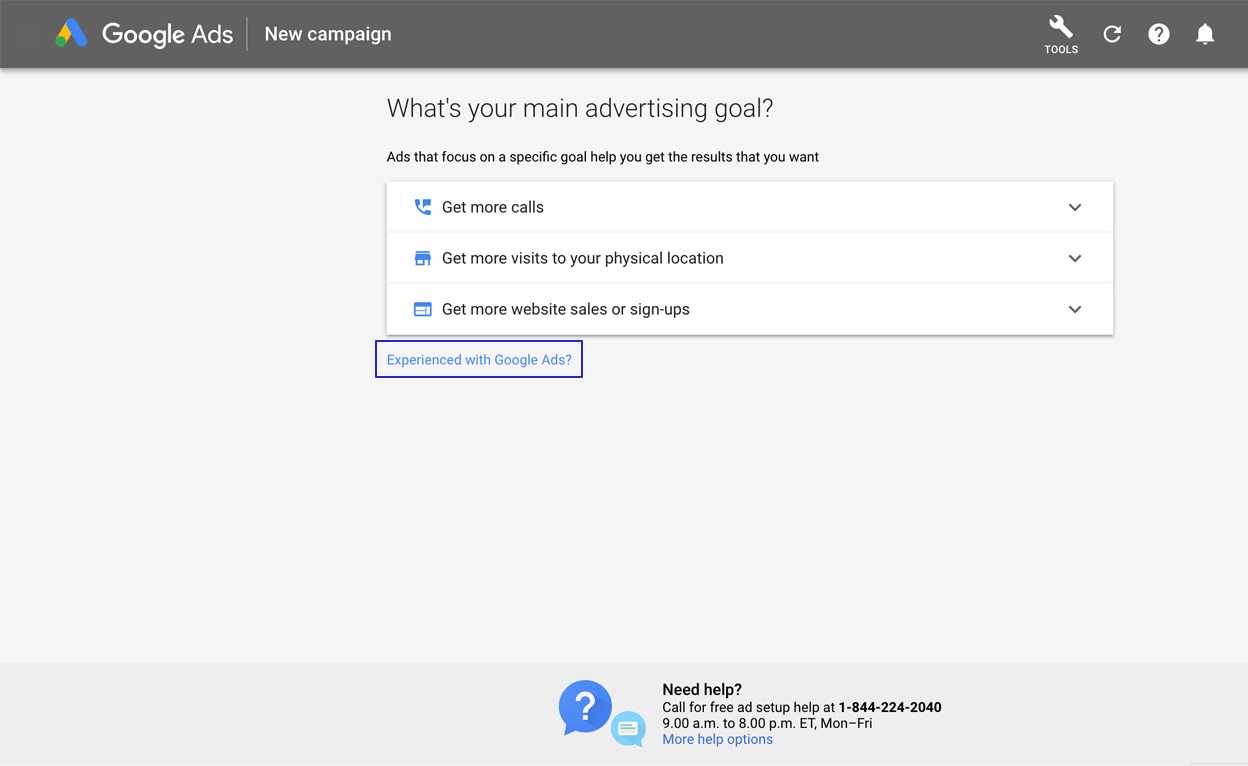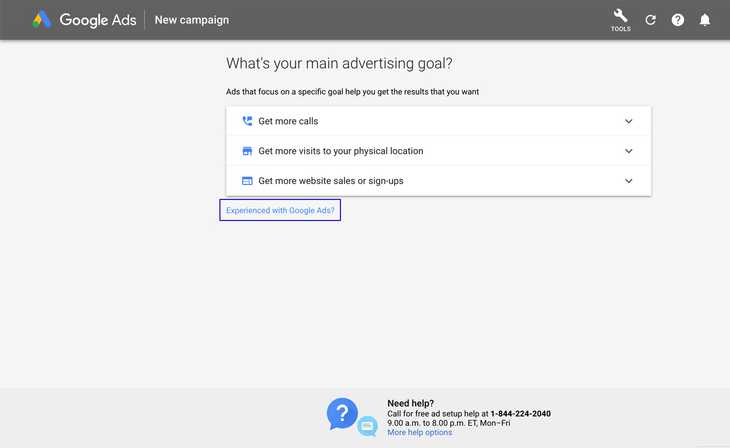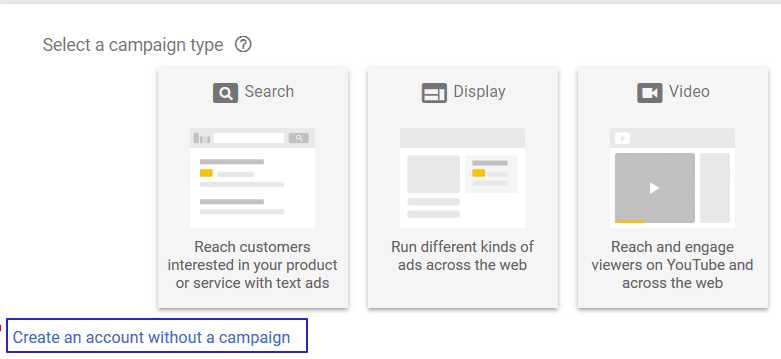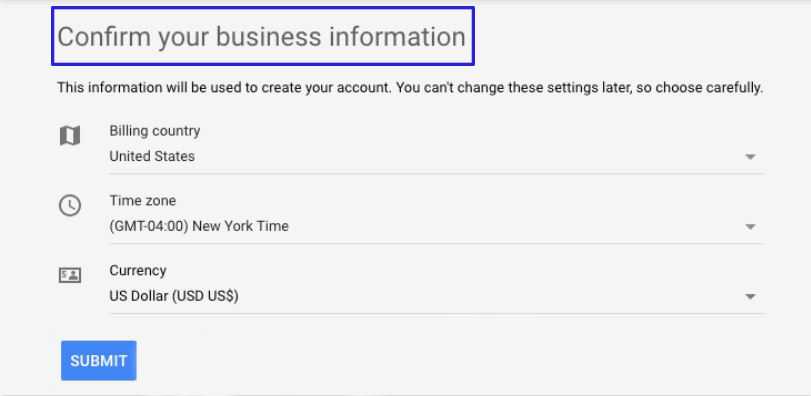 In the right upper corner, click Tools → Switch to expert mode. Follow the link for the Keyword Planner. Are you still wondering how to find keywords on a page? First, enter words, phrases, or URLs related to your industry. By the way, you can fill in up to 10 seed keywords and URLs in the search field simultaneously. Alternatively, start scanning the words directly on your competitor's site.




TIP: terms ideas should give you a grasp of your rivals' goals. Apply the effective keywords grouping to form a list.
In the Forecast section, analyze the expected amount of clicks, impressions, cost, CTR, and CPC for each proposal.


A significant drawback of this instrument is the large range of the average search volume per year. You can fix it and also effectively track keywords ranking by using the SpySERP tool.
Screaming Frog is a crawler that scans a site for errors by extracting information and auditing common SEO issues.
One of the tool's options is to search for a keyword on a website. Thus, go to the Configuration tab, choose the Custom → Search → Add phrase. This path involves analyzing the target website for your search query.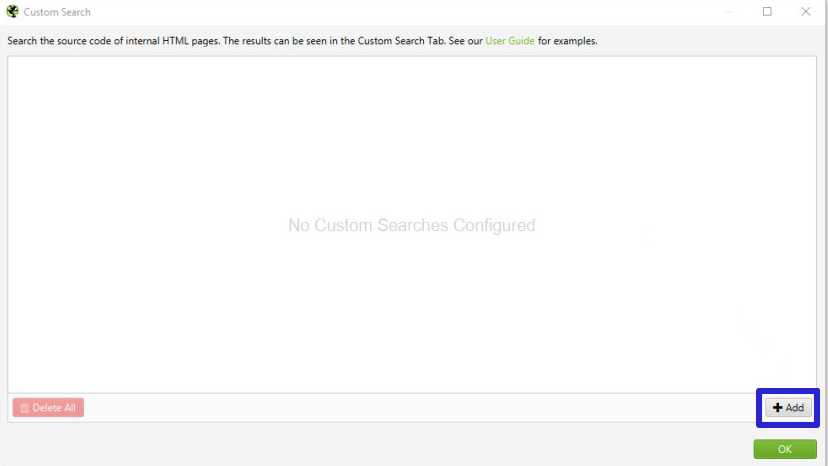 Any SEO-focused competitor is trying to drive traffic and increase the popularity of the internal links on important pages. Find them in the Internal tab by the Inlinks column and filter the results from highest to lowest.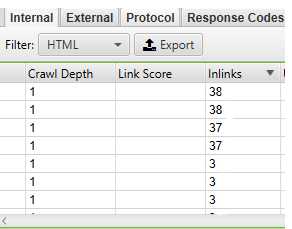 In the External tab, search for the URL of the primary domain — sort Inlinks to examine which pages are linked most often.
To consider all the anchor text, click on the Bulk Export → All Anchor Text tab. Next, analyze the Meta Keywords tab.
An excellent beginning to any SEO activity starts with ideas for creating new competitive keywords. To do this:
Use the set of tools that allows you to explore your competitors' site: the search box, page HTML, and "site:" command.
Check terms density in SmallSEOTools and use the full potential of Ahrefs, SEO Centro Analyzer, Google AdWords Keyword Planner, and IM Ninjas.
Recognize your competitors' secret strategies with Screaming Frog.
We hope that you know now how to search for the keywords on a webpage. Find your way to check which keywords would make a perfect fit for your website.
If you have any questions or comments, we'd love to hear from you!