Greetings all! If you reading this article, then there is a huge possibility that you stuck into the situation when you need to find competitors of a company. Whether you're a company owner or employee who takes responsibility for company online presence, you need to reveal your competitors and unveil their strategies and methods to get the best SEO results.
So today we're going to talk about one of the most important questions: how to find company competitors? Additionally, we show you the best tools, including SEO competitor rank tracker that will show your SERP competitors with 100% accuracy.
How to find company competitors?
There are only two general ways to get such information. First, you can hire SEO professionals and get full SEO report which will also include information about your competitors. Second, you can do it on your own. As you may assume, the second option is the best way for small and middle companies. But how hard will be this process for you?
Fortunately for you (and not for your competitors), there are a lot of SEO tools that may give you barely full information about other companies which compete with you and divide SERP positions for your keywords.
Are there any hide disadvantages or tricky moments? Hell no. That's why we've created the next list which would be your "spy checklist" :)
Best SEO competitor analysis tools
What tools will be must-have for you and your company? Check it out:
1. Ahrefs - Backlinks and Overall Local competitors
As you have heard a billion times before, Ahrefs is one of the best SEO tools. Among other features, it can show your SEO competitors in almost any regions you're ranking in.
To check your competitors, just type your company name and choose "Organic Search" tab: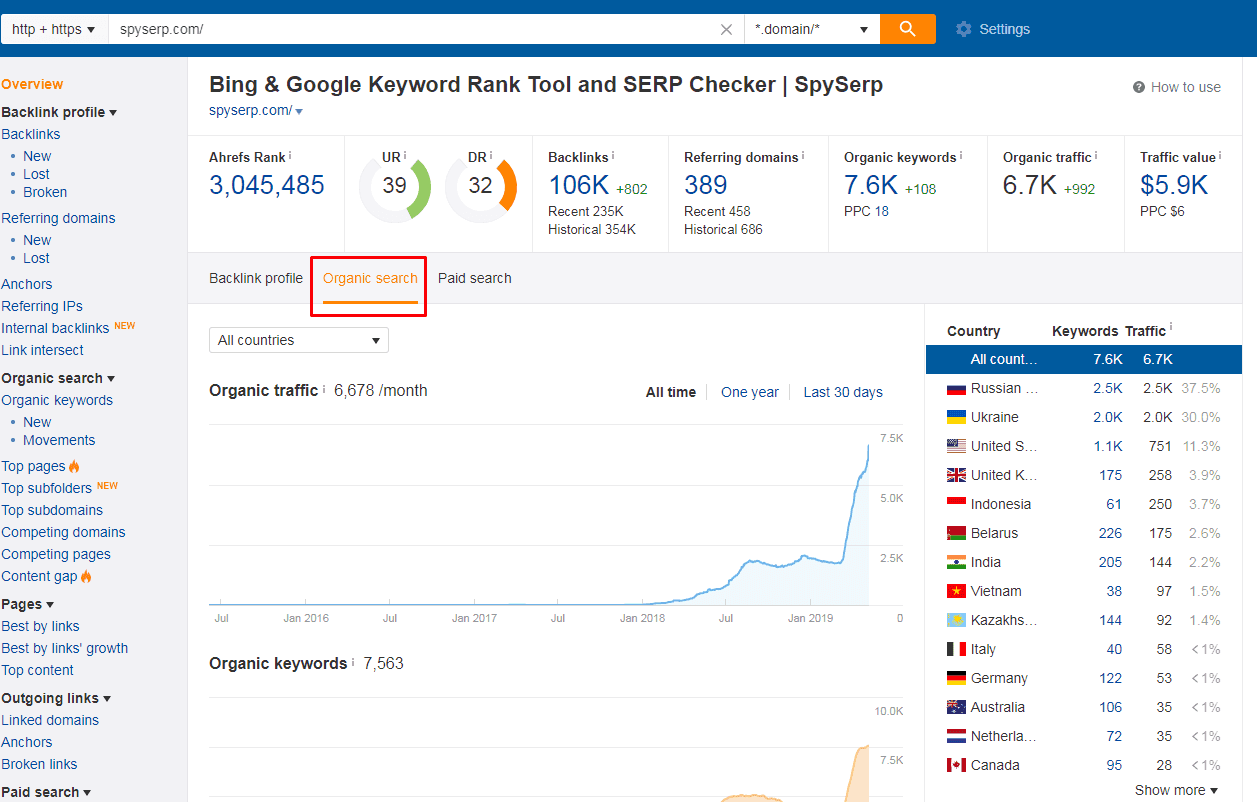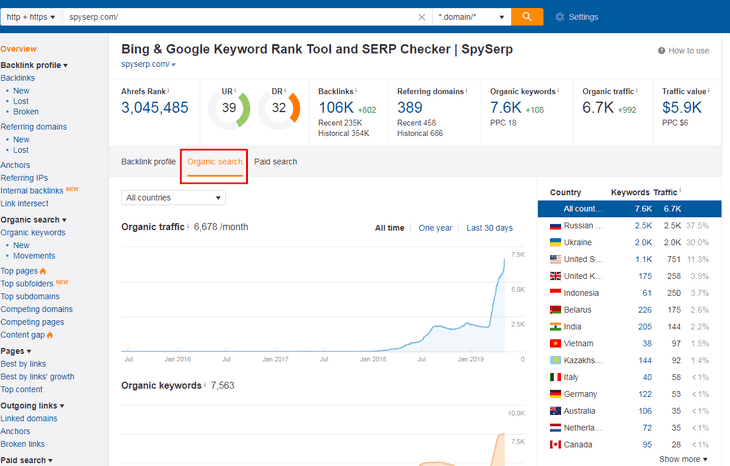 Next, scroll down and select the Country: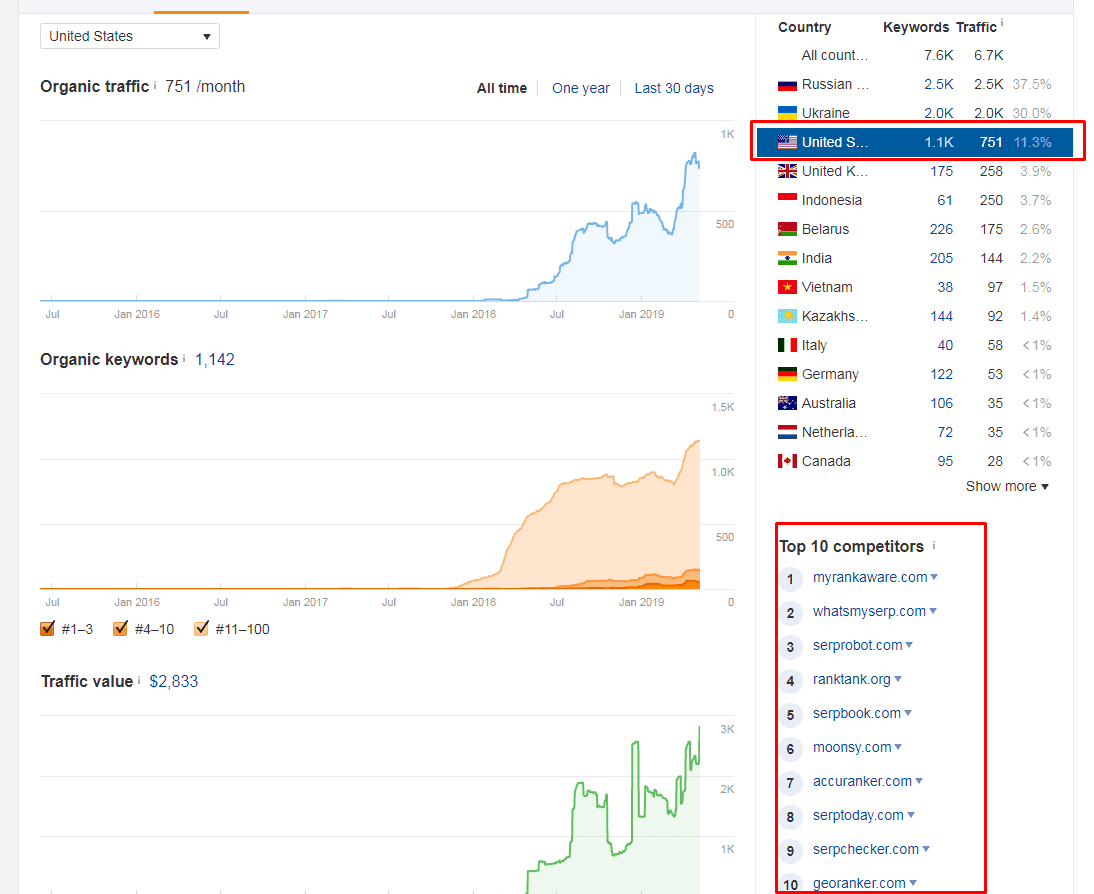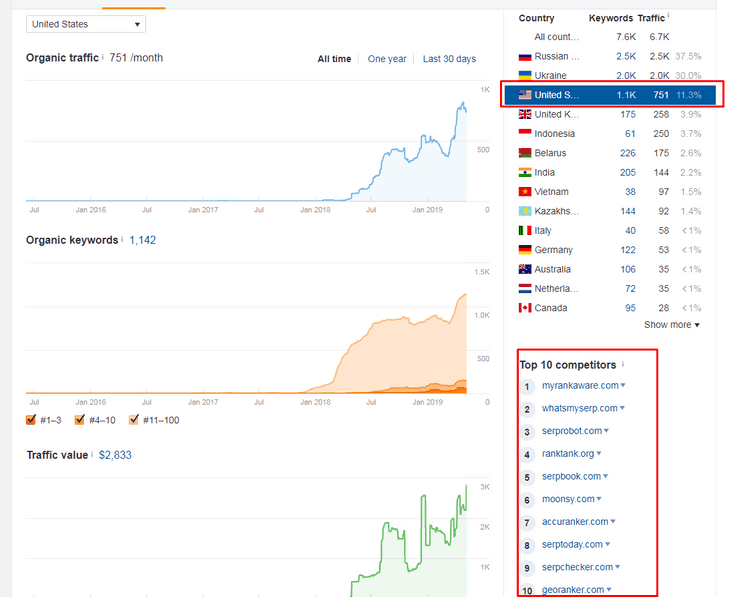 Here you will find top-10 competitors for the chosen region for your keywords.
2. SpyFu – view competitor keywords
SpyFu is a powerful tool that lets you view all data on competitors' keywords in both organic search and AdWords – and get even more related keywords. You just need to add competitors' keywords and get an overall view of their strategy.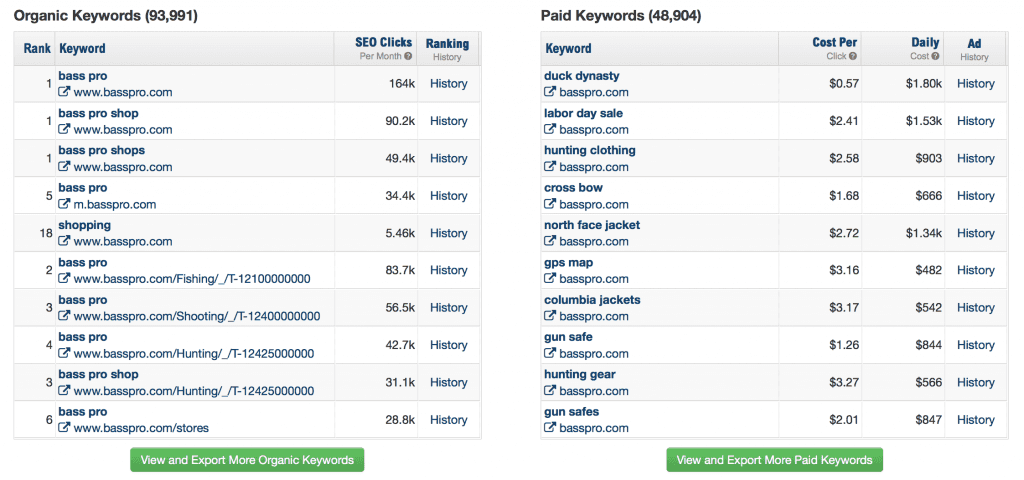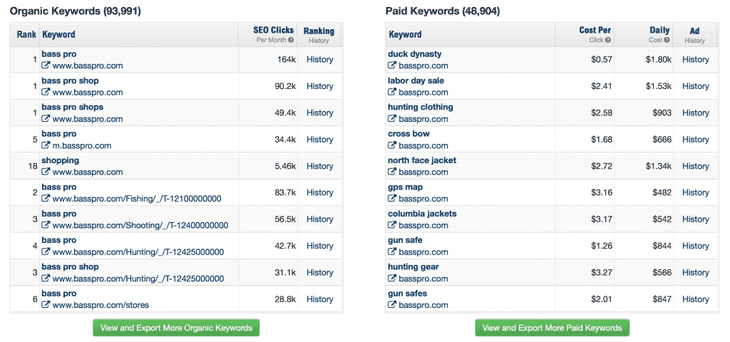 Are there any sites like SpyFu? Yes, for similar reasons you can try any tools that can show your keyword visibility in SERP. For example, you can use SEMRush, MOZ or Serpstat as alternatives to SpyFu.
3. SpySERP - SEO competitor rank tracker
SpySERP is one of the best way to check competitor rankings and see your competitors in SERP for ANY location, ANY search engine and for ANY keywords.
How can you use this SEO competitor rank tracker and find company competitors in SERP? Just create the project, add your keywords and start to check website positions:


Next, go to the "Analytics" tab and choose the "Top chart" section:


Here you can find your company competitors for chosen keywords in the chosen search engine and location.
How to track SEO progress?
The easiest and most accurate way to track your SEO progress is to use SpySERP keyword rank checker. Using this tool, you can track the effectivity of your SEO efforts and see, how effective was the implemented SEO methods and are there any results for your website positions.