Commerce has long stepped outside the realm of retail onto the path of near complete digitization and adaptation to an entirely new format of trade. No business can exist in the modern economic environment without proper positioning of its products and services in the key gateway used by all clients in their search for matching requests. Having a mobile, well-adapted, convenient and adequately set-up version of a main website is now the vital element separating a business from success and failure on the highly competitive, cutthroat market of any industry brimming with product and service offerings.
Search engines are the gateways and gatekeepers of the modern economy, and any business willing to have its offering noticed must strive to optimize its search engine relevance to stand a chance of being noticed. SEO, or search engine optimization, is an art that businesses must master to have their products cater to the whims of seeking clients, who are oftentimes too lazy to scroll down a search engine results page to notice any address or line past the first three. Such a reality is coupled with the fact that over half of all users rely on mobile versions of websites for their purchases, thus further highlighting the need for mobile-optimized pages.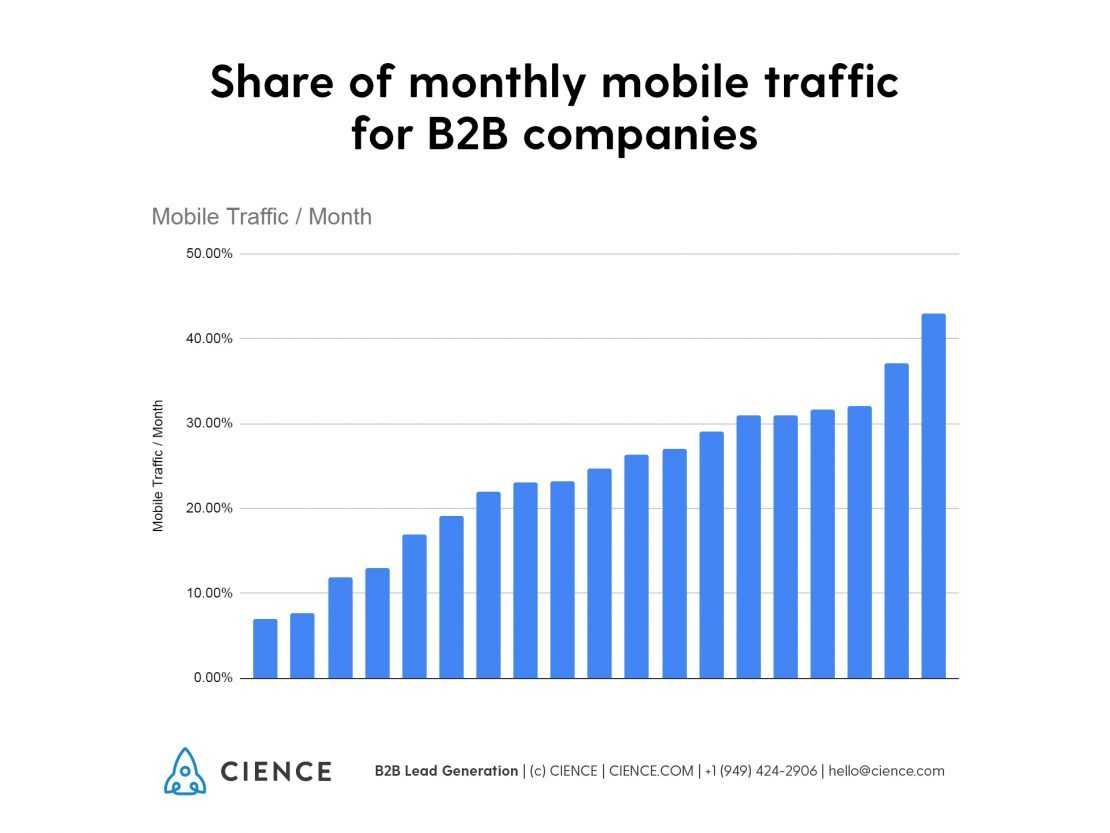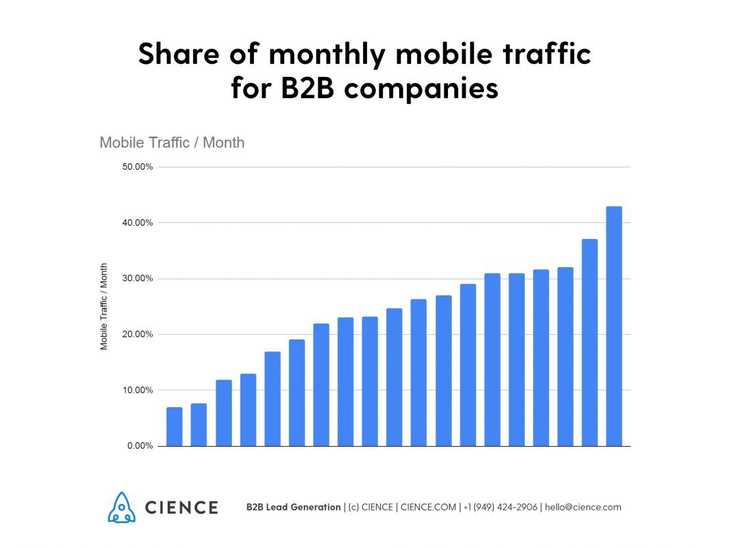 The recent pandemic has exacerbated the situation by pushing mobile and desktop-based shopping to the forefront with renewed zeal. Businesses were forced to rush their websites into service and lead struggles to have their products and services noticed in a state of economic downturns.
SEO stands guard to search engine effectiveness and the yields businesses can expect to receive from their main web pages. Auditing a mobile and desktop business website thus comes to the forefront as the main instrument for optimizing the relevance of its content to the queries customers input into search engine request bars.
When embarking on the journey of auditing a website, a business has to take into account several key factors that will be decisive in determining the effectiveness of the page as an instrument of first contact with the client and subsequent sales.
The first thing to take into account when starting an audit is to check the adaptive nature of the website's design. A common issue with mobile devices is that their screens may not recognize the desktop version of a website and thus produce a vast array of elements on a small screen, thus creating a cluttered interface. Users will not appreciate the inconvenience of such a design and will likely leave the page if they get frustrated. Websites have to be adapted to mobile and have separate designs that will fit on a screen and display all of the vital elements in a user-friendly and understandable format that welcome the user to browse various sections of the site and invite them to make a purchase based on exhaustive provision of relevant information.
The second factor to take into account is the lack of scrolling. Scroll is a mechanism that turns content into a single stream. Endless scroll gives a misleading impression that the data has no limits and can tire the user. As such, all the elements of a website have to be separated into convenient blocks to create boundaries and logical transitions.
Next is the speed of uploading on mobile devices. The faster the upload speed, the higher the level of convenience. The Google Speed Insight tool can be used to check the parameters of a website and adjust the design and settings accordingly to better cater to a higher level of user-experience.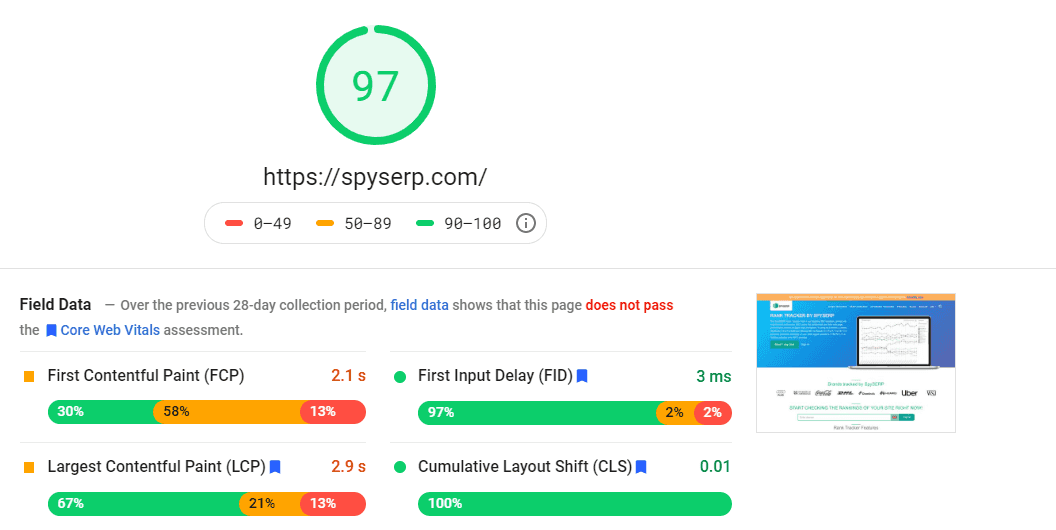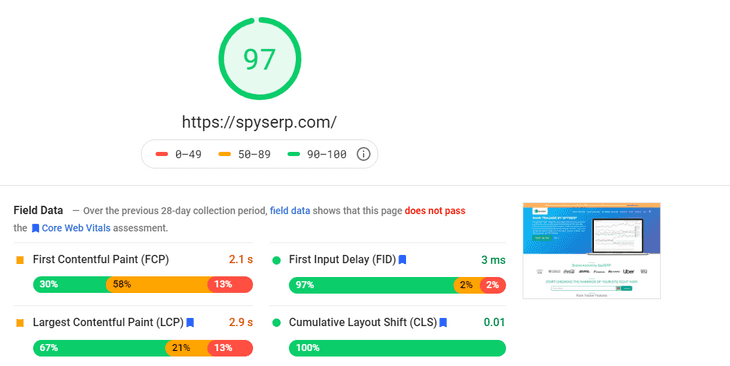 The positioning of elements on a website is another vital element that search engines like Google will take into account when producing search results. Excessively close positioning of elements will not be appreciated by Google. The Google Search Console can be used to identify such errors and eliminate them accordingly.
An audit is a lengthy and meticulous process that requires great attention due to the presence of numerous pitfalls that may go unnoticed and prove to be fatal if disregarded.
Among the main pitfalls to take into account is the size of the images used in desktop website versions. Mobile versions may find default images sizes too cumbersome and will not be able to load them properly. As such, smaller images should be made for the mobile website version, making their loading both faster and of higher quality.
Third-party scripts, such as online chats, social network pixels, analytics scripts, and other widgets usually significantly affect page loading speeds. The designer should take great care in determining which elements are to be uploaded first and last to optimize the page and ensure higher loading speeds for its main elements, thus catering to the user's visual experience.
The use of frameworks, such as Bootstrap, can significantly affect uploading speeds. Experience dictates that only 10% of all framework styles will be used, while the rest will not be uploaded and result in slower uploading. All styles that are used should be placed in a separate stylesheet folder, thus avoiding the uploading of a full library.
An audit cannot be conducted by itself and website designers will rely on tools and various applications that will be used for adapting and optimizing the page to SEO requirements. Among the instruments are some well-known toolkits, such as Ahrefs and Semrush, which are widely used for SEO optimization
The On Page SEO Checker is one of the first tools to be applied. The instrument allows designers to analyze Google ranking factors for pages, thus improving their performance, and get recommendations to carry out in-depth comparison with top performers on Google. The tool is mostly used to check compliance with SEO elements, such as relevance, metadata descriptions, page content, headings and so on.
More advanced technical audits can be conducted using the Netpeak Software Spider package for day-to-day analysis of page performance. The tool is even available with a free trial version and provides exhaustive data on competitor strategies, optimization process recommendations, website structure analysis and many other useful instruments that help raise the website's ranking in search engines.
Though highly versatile and tuned to ensuring higher performance, the aforementioned tools and their application will prove to be futile is the website's positioning in mobile results is not monitored and adapted. The tool best used for such tasks is SpySERP, which provides inside tracking on web page performance across multiple search engines to both experienced and novice users with a great degree of flexibility and convenience of interface design.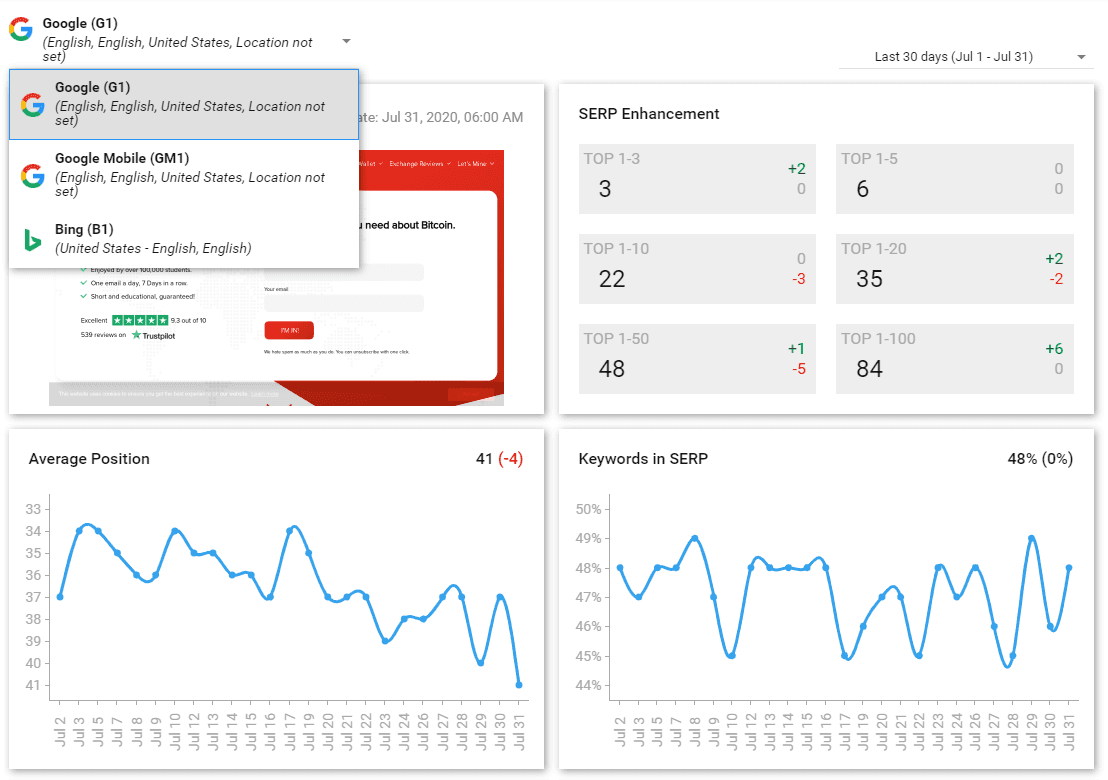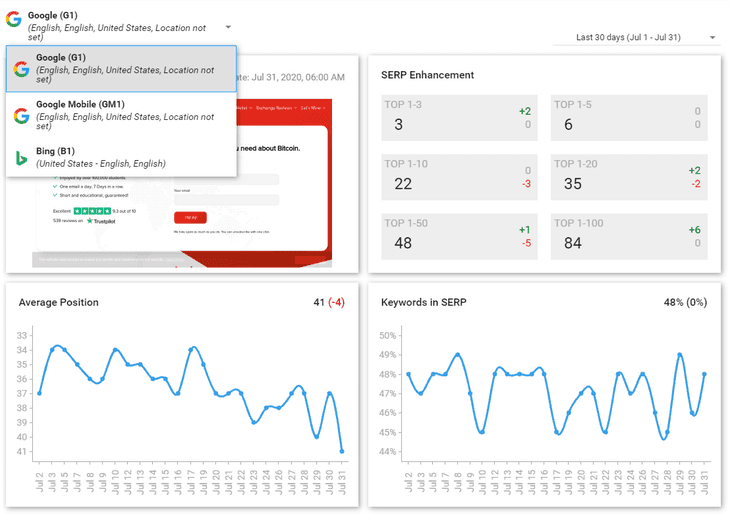 SpySERP also provides a wide range of services for maintaining the performance of websites in both mobile and desktop search engine results rankings. Among the tools offered are multiple search engine rank tracking facilities, special keyword tracking and grouping options, live competitor analysis, higher lead conversion rate optimization, full analytics and reporting, large databases for optimized categorization, low data latency, and others. In addition, the service provides convenient payment options and customer training, and support around the clock.
Having a working and well-optimized website that operates on both mobile and desktop platforms without downtime and high a degree of usability and convenience for clients is vital to ensuring the relevance of products and services in search engine results. But having the website pop up at the top of the ranking is a non-stop effort that involves constant auditing of its content and design based on the use of specialized tools that help designers adapt the scripts to the requirements of search engines.

Businesses need to rely on tools like SpySERP to check the rankings of their mobile websites versions and have no restrictions on parsing of mobile results. SpySERP allows users to have access to over 100 locations simultaneously with parsing of mobile search engine query results for the requirements of the semantic core. When website ranking is the key to success, SpySERP is the tool to rely on in ensuring a high degree of website relevance.