Greetings all! We're repeatedly stumbled upon a lot of question about website ranking in SERP. We know, how often Quora or Reddit users asked about the best keyword rank checker and what to do when a website suddenly dropped in SERP. So we picked the TOP-10 questions from social networks about keyword rank checkers, SERP positions and ranking fluctuations. So let's get started!
What Factors Affect the Website Positions In SERP?
Easy cake! We have an answer: there are a lot of factors affect the website positions in SERP.
Generally, there are nearly 200 factors, which is also known as Ranking Factors. All of these factors, directly or indirectly, have an impact on the website positions. But as you may know, most of these factors have no crucial importance, but some of them are very important.
Let's take a look at SEMRush study that shows 17 most prominent Google ranking factors: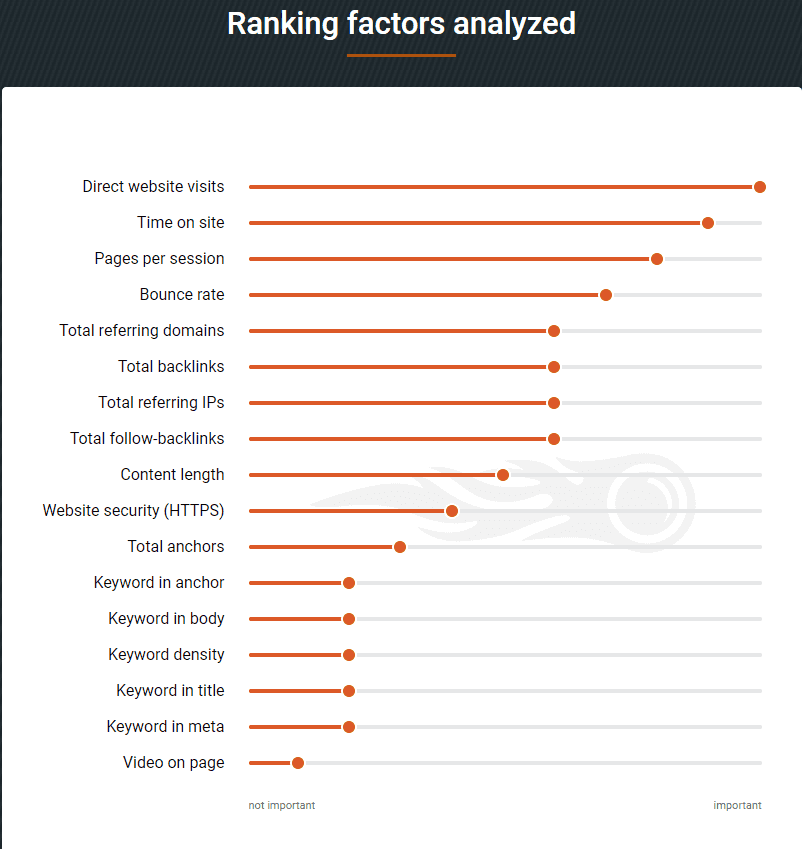 As you can see, SEMRush highlight only 17 most important ranking factors amongst all other, and the most important amongst these 17 factors are:
Direct website visits. As said guys from SmartBug, direct traffic is any traffic where the referrer or source is unknown.In most cases, these are the people who enter your URL into their browser or find you via a bookmark. There's nothing you can do to dig deeper on this—just embrace the fact that users actually know your brand.
Time on site. One of the most important metrics shows you how long users interact with your website. Why it's the key metric? Because Google know, that the higher website quality (including blog posts, services, usability, UX/UI, etc.) the longer time users will spend on it.
Page per session. Another metric related to the user experience shows the average number of pages viewed during a session on your website. More pages per session means that users are more engaged and exploring more of your site. Consequently, Google RankBrain algo considers it as a evidence of the high-quality website.
But what about other metrics? The other study showed that backlinks (including links score and anchor text), content (including comprehensiveness, length and keywords) and technical optimization (including mobile-friendliness and page speed) are in the TOP-3 of major Google ranking factors.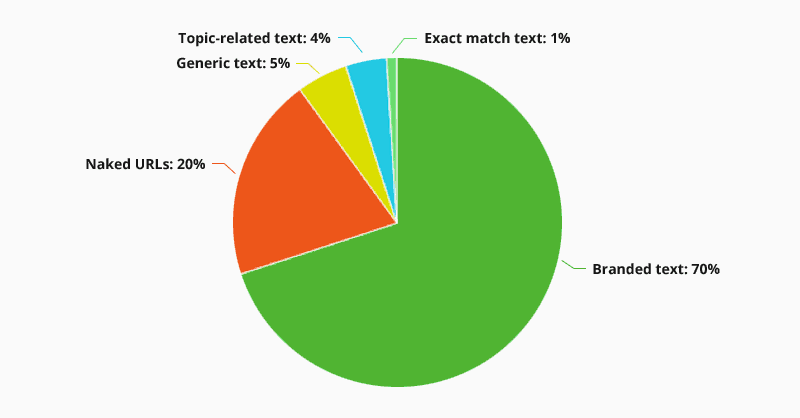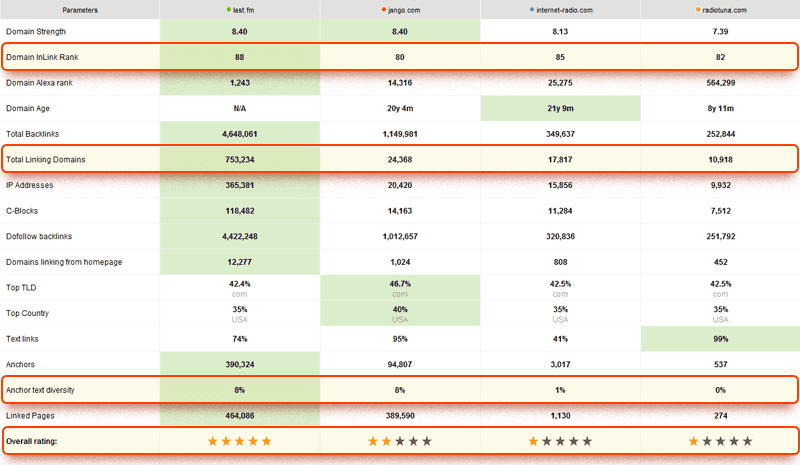 So we can come to conclusion that website SERP ranking depends on such factors as:
Direct website visits;
Time on website;
Pages per session;
Backlink profile;
Content;
Technical optimization.
Why The Website Positions Suddenly Dropped In SERP?
It may caused for some different issues. We've already told about it in our article about Google keyword ranking fluctuations. Shortly, there are some general explanations to the website ranking drop:
Google algo update. For example, over the last week, there has been a lot of noise about possible Google algorithm updates. We've checked this information through SpySerp's positions checker and we've seen substantial average ranking shifts across a number of websites.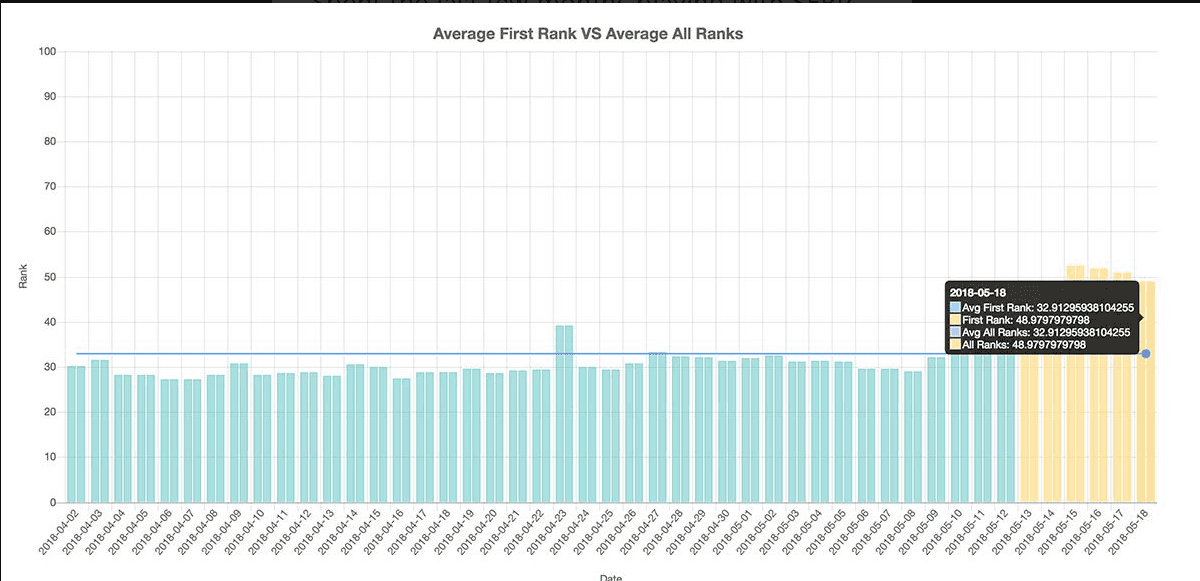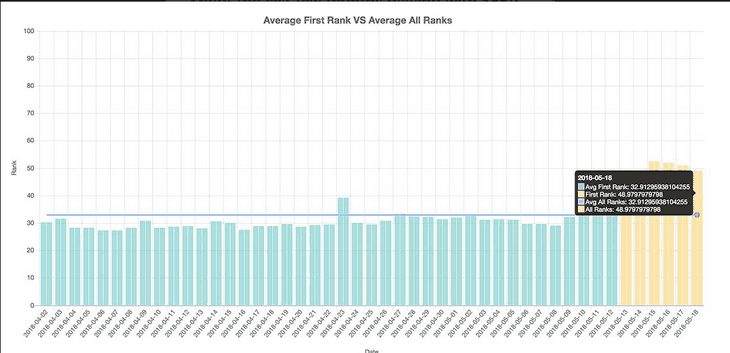 Search engine penalties. If you bought a lot of shitty-quality links or repeatedly posted duplicate content on your website, or made any other Google-prohibited actions, then your website may got search engine penalties, which could be one of the reasons why your website positions dropped in Google SERP.
Competitors activity. Nuff said. Those guys could move you from the moon to bottom. If you get outranked by a competitor, you'll see a slight drop in ranking. To make sure this isn't a "Google dance" or some random shakeup, use SpySerp SERP History in your personal account. If the top 10 results are all shaken up, we're probably talking about a "dance", an algo update, or RankBrain.
Any technical changes at website. You closed the website blog, made "HTTP to HTTPS" migration, don't forget about redirects or 404 pages, etc. In this case, we highly recommend you to check proper guides related to your previous actions (for example, how to fix HTTPS migration, how to fix 404 pages and so on).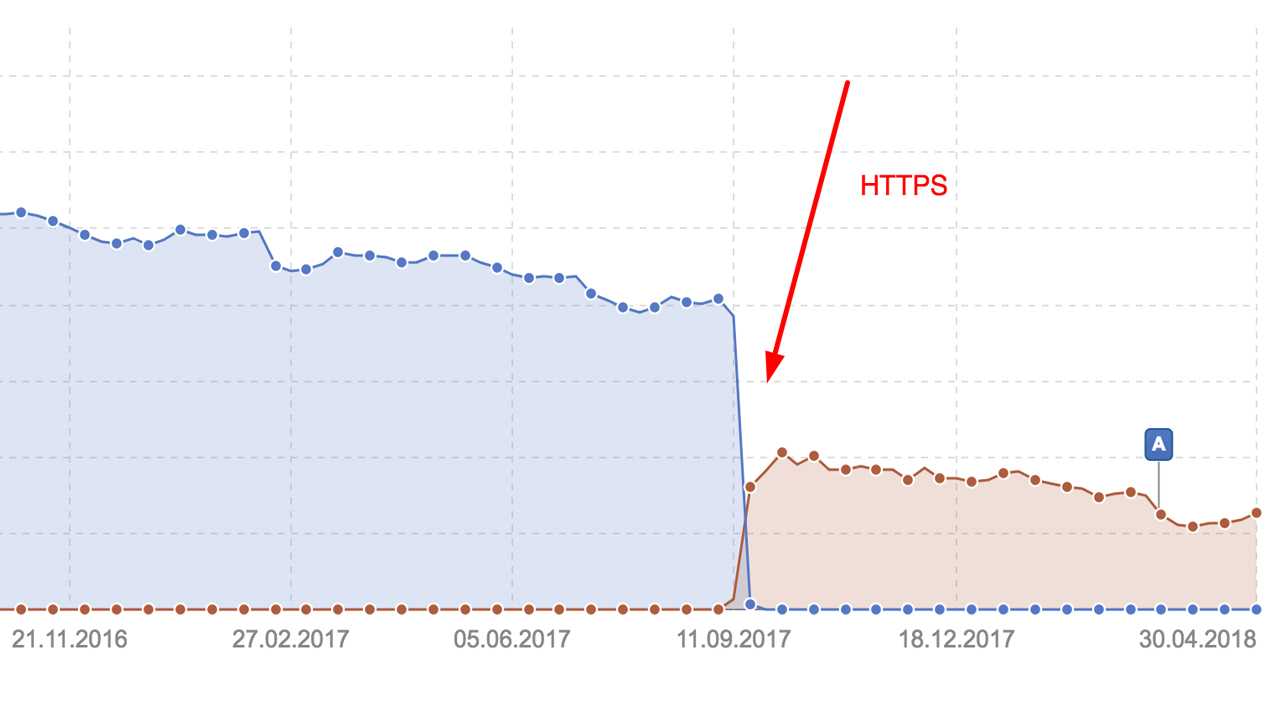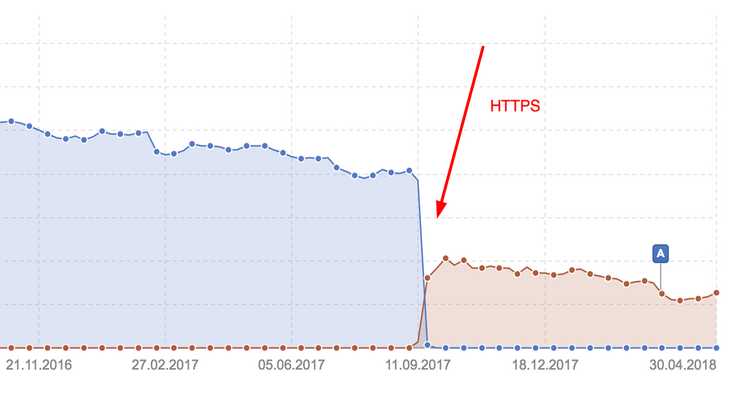 What can you do in this situation? First of all, don't panic and freak out. Try to find out the reasons for such situation. For example, it may be just a Google dance and after a few days your keyword position would be on the same place as earlier.
So another finding from that is using weeks as your time period, not days, and measure at least four to six weeks of rankings before you start to freak out.
How To Check The Current Website Positions in Google?
Another easy cake! First of all, you don't need to use "All-In-One" SEO tools like Ahrefs and SEMRush. Why? Because this tools couldn't provide you up-to-date information about your current website ranking.
For example, Ahrefs provides you quite outdated information for the keyword ranking you'd like to check: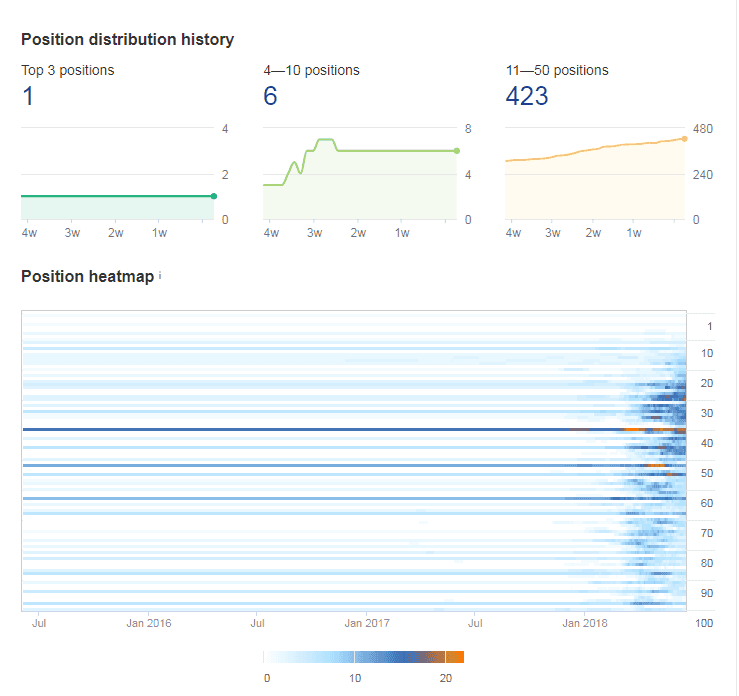 But if you'll compare it with information in SERP checker, you'll get another data: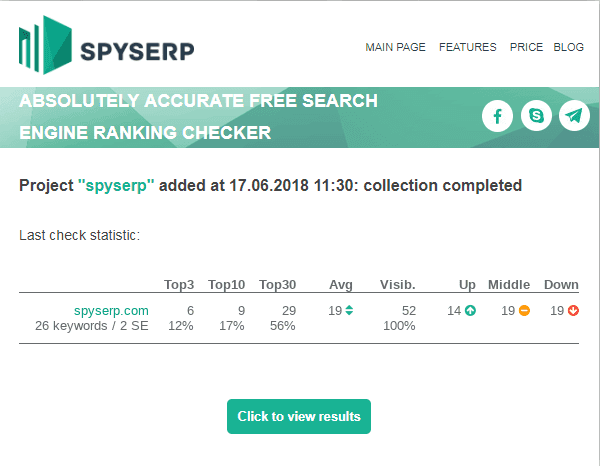 Why the data from Ahrefs differs from the SpySerp data? It's simple - because SpySerp provides live data 24/7, so you can get the most accurate data about your SERP positions in any time.
So if you'd like to check the current website positions in Google, then use only SERP positions checker created especially for that reasons.
How To Choose The Best Google Rank Checker For SEO Agency?
You should pay attention to the key features provides by any SERP rank checker. Remember the next key features that should have any good SERP checker:
Accuracy. The best SERP checkers should have 100% accuracy, because any SEO agency need to know updated and accurate information about keywords they'd ranking for.
A number of keywords you can track. For example, does any SEO agency need a checker that couldn't check more than 1000 keywords? Seems so unlikely. So don't forget to check out a number a keyword checks available in your monthly plan or subscription.
Variety of tracking features. For example, can you make a local rank tracking? Does your checker provides mobile SERP tracking? Can you track website positions in Local 3-Map Pack? Remember, this features are important in your work and can leverage your SEO-level in future.
Prices and plans. You know - price matters because every business and SEO agency having their own budget. In this way, SpySerp is one of the cheapest solutions for the entrepreneurs as well as big SEO agencies. Average monthly price per keyword - about 0.04$ and up to 0.02$.
Additionally, don't forget about additional features. It's very useful and comfortable when your SEO tool could provide any additional (or free!) features added to SERP tracking. Some services gives their customers keyword grouping, TOP analysis, keyword density checker, keyword suggestion tools or any other features additionally to the rank checking.
When I'll be ranked in Google for my keywords?
The common response that may fit to this question is obviously, "It depends on...." because there are a bunch of factors to consider: website strength, competition level, budget, skills, etc.
Let's take a look at the Ahrefs study shows us useful information about some common patterns for all high-ranked website in Google SERP.
Aged domains has better ranking: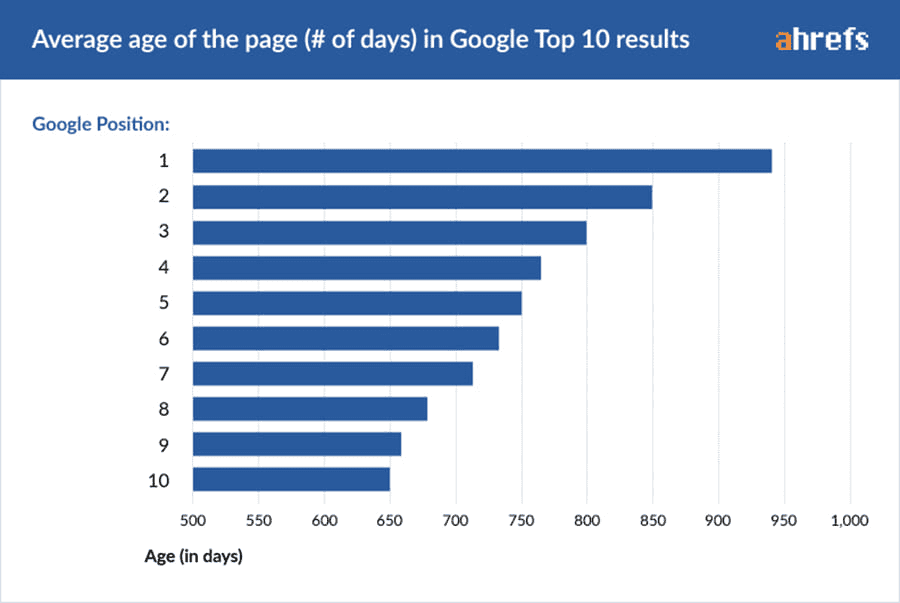 This is also applies to age of pages: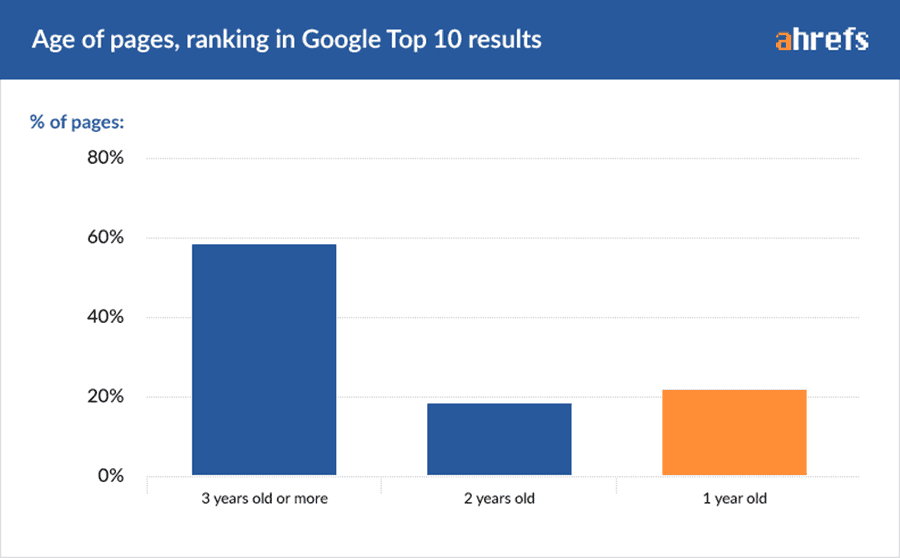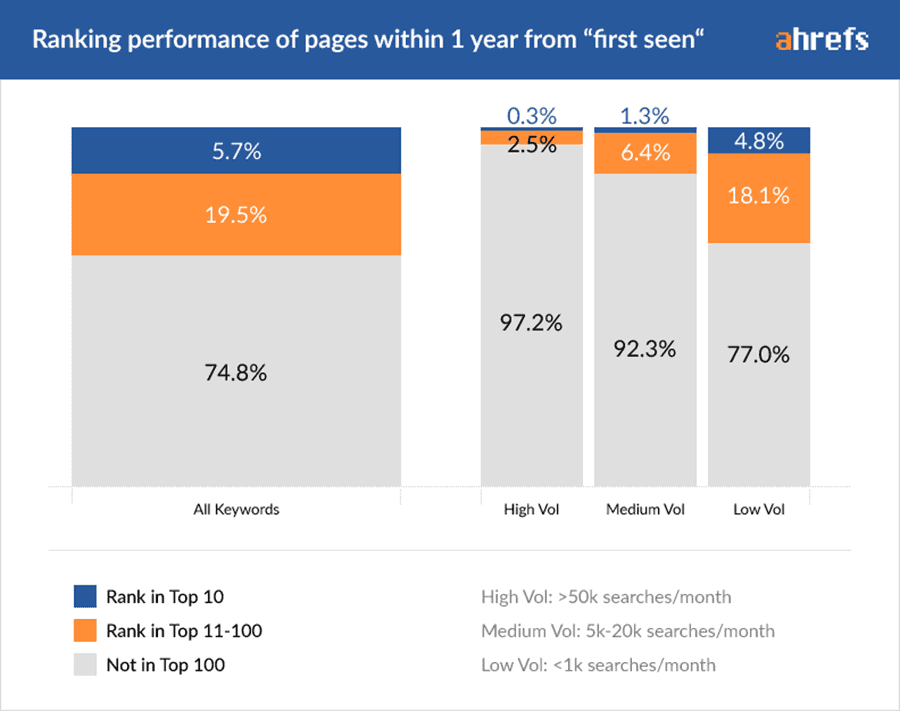 What is that mean?
Almost 95% of newly published pages don't get to the Top10 within a year. And most of the "lucky" ones, which do manage to get there, do it in about 2–6 months.
All of these aforementioned questions aren't exhaustive. A lot of new questions about Google keyword rank checker/website positions/SERP features appearing every day, so if you have another questions - feel free to ask us, and we'll more than happy to add your personal questions and our reply to this article!