Greetings all! We're glad to see you at the SpySerp's blog. Today we going to tell you how you can boost your SERP positions with a bit of simple ways.
As you may know, SERP positions means a lot. Moreover, your online business depending on SERP positions! For example, take a look at this screenshot: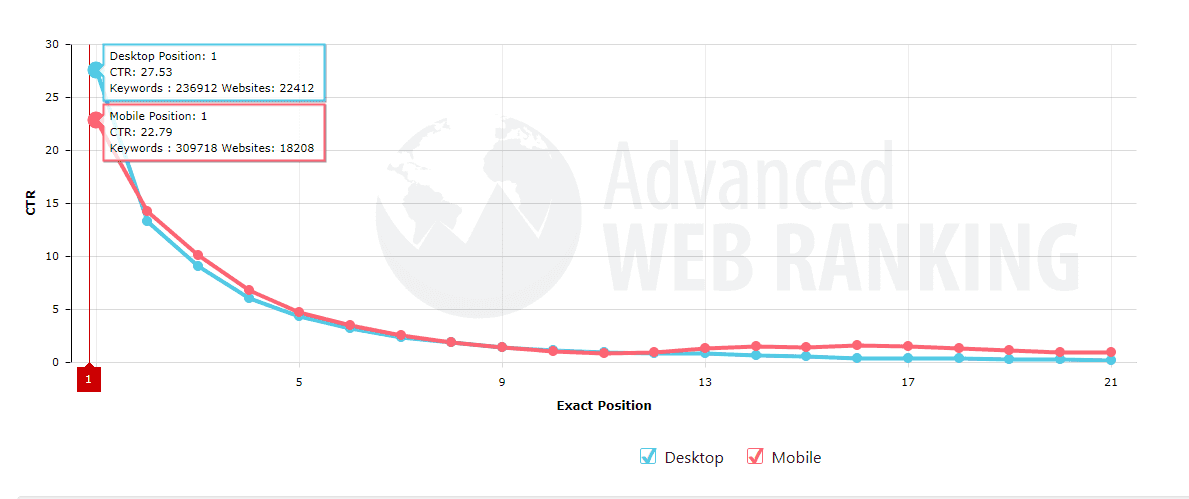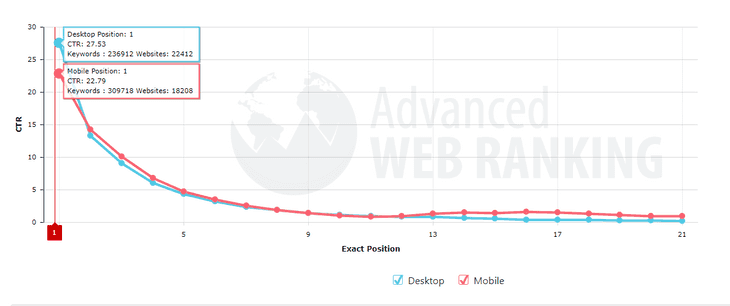 As you may see, there is a strict correlation between CTR and keyword positions in SERP. The higher positions you'll took up, the better CTR you'll got.
Similar information was received from Wordstream's study.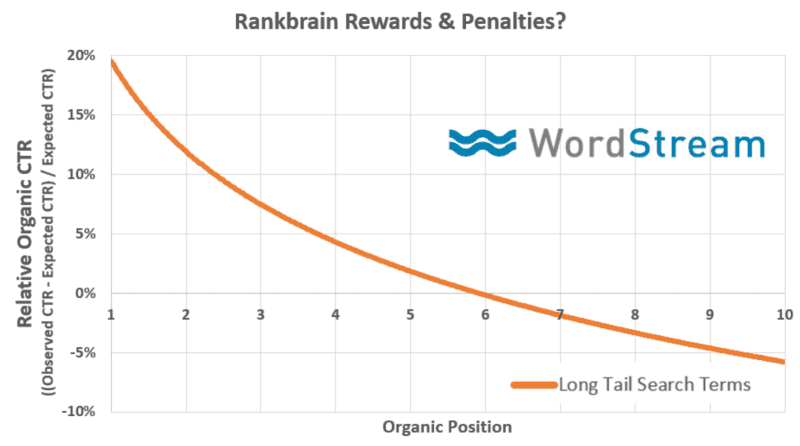 So as you may understand, SERP positions are essential for all types of online-businesses. But how can you get to TOP-10 of search results for your keywords?
There are some general ways:
Hire the SEO-agency and pay them for marketing and SEO services;
Hire freelancers to make your website visible in TOP-10;
Do the real SEO on your own.
If you have a budget for the first and second position in the list above, you don't need to keep read this article more. But if you'd like to increase your website's CTR and boost your SERP positions on your own, then you should read the next 15 simple ways for your SEO success.
Is Website's Usability Equal to Higher Ranking?
In short, yes. This information may be confirmed by any SEO/marketing professional and/or agency. For example, MOZ confirmed that usability (among other factors like content and user experience) affect on search engine rankings. Additionally, the "usability" term covers the huge stack of ranking factors, accordingly to another study.
We can make a conclusion that search engines loves websites that are user-friendly, have a high-level of user satisfaction and a high efficiency/effectiveness metrics.
Your SEO metrics will increases only when you'll get the website complies with this parameters. In other words, you'll be improved when users stay on your website more time, view more pages and convert to the regular visitors.
Let's take a look at 10 ways that can help you improve a website's ranking, boost SERP positions and bring the high CTR.
8 Ways for High-Quality and Relevant Content
There are a lot of requirements for creating a high-quality content. Additionally, these requirements crosses with On-Page SEO requirements, Link Building requirements etc. So we've decided to fix some key points in the list below:
Relevant Content. Relevant content is content that the web user finds informative, engaging, helpful, or entertaining. This is the very reason websites that use such content are rewarded with priority placement on SERPs. Search engines value relevant content because of their commitment to a heightened user experience (at least that's what they say although Google hasn't lived up to that standard as of late).
Content Length. Content with more words can cover a wider breadth and are likely preferable in the algorithm compared to shorter, superficial articles. Indeed, one recent ranking factors industry study found that content length correlated with SERP position. The best content length that will rock is about 1900-2500 words.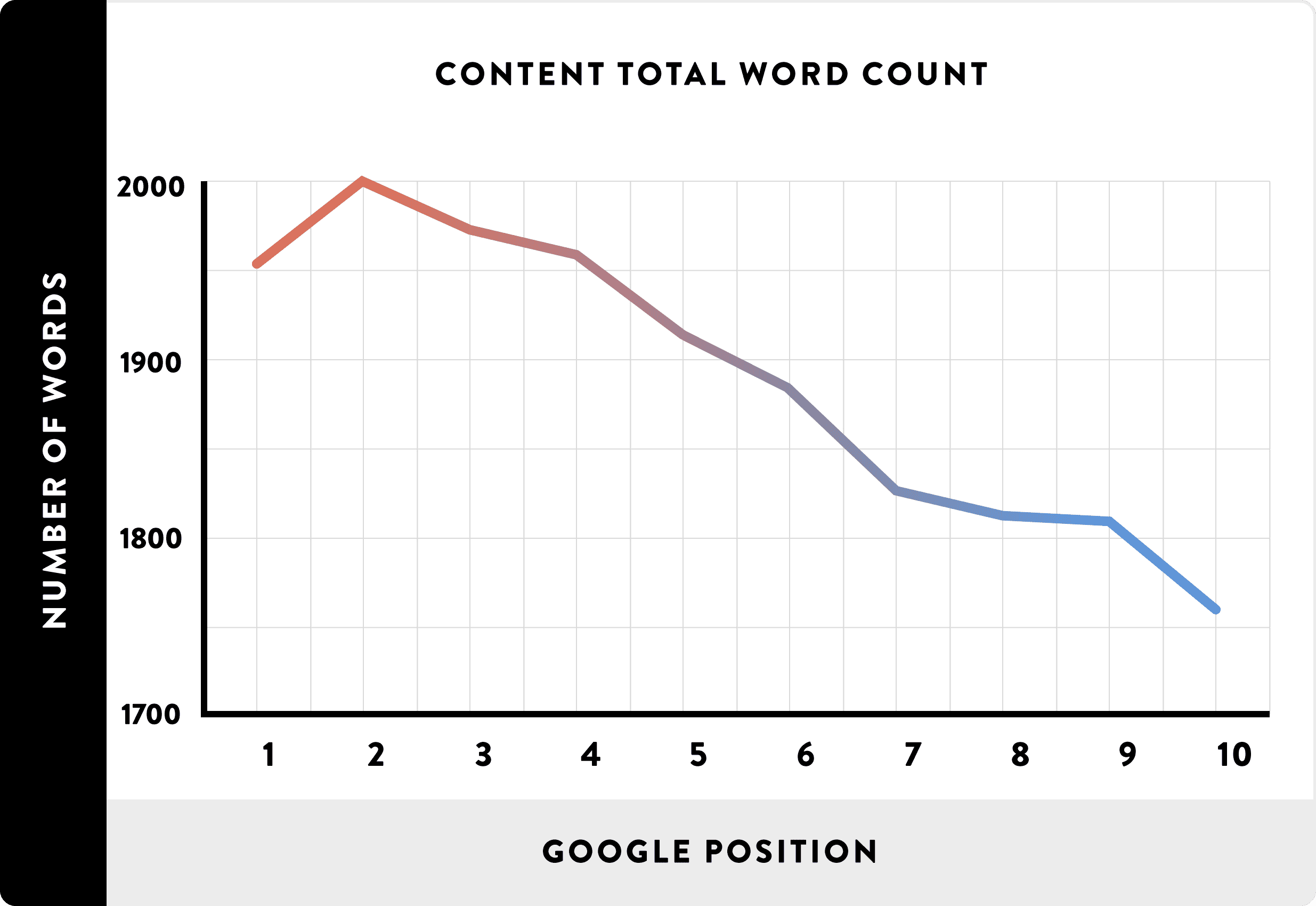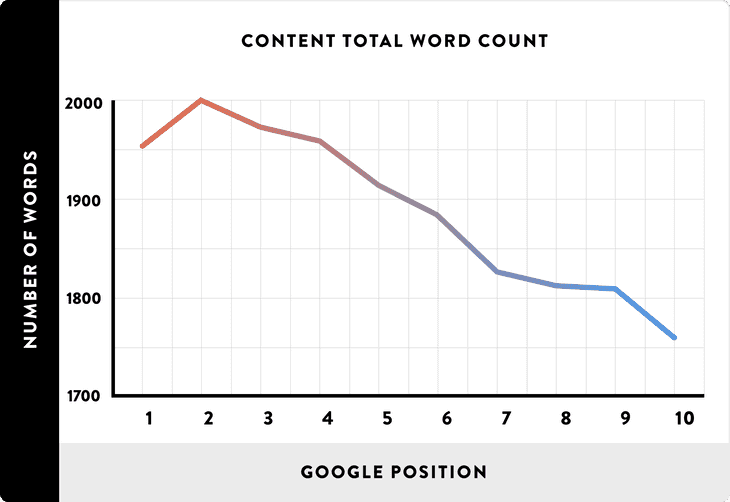 Table of Contents. Using a linked table of contents can help Google better understand your page's content.
LSI. LSI keywords help search engines extract meaning from words that have more than one meaning (for example: Apple the computer company vs. Apple the fruit). The presence/absence of LSI probably also acts as a content quality signal.
Keywords. Keywords is an integral part of any high-quality content. Remember, your content shouldn't be over-optimized with keywords, but you should use them in any cases. For example, your title should starts with keyword (for better performance), description should have keywords too (description isn't the ranking factor, but it's a part of good-quality content that improve user interaction), keywords in H1 also improves SERP positions, etc.
Original and Unique Content. Is the content on the page original and unique? Hope that yes, because nobody loves duplicated or scrapped or spinned content - neither visitors, nor search engines. If it's scraped or copied from an indexed page it won't rank as well… or you may have problems with search engines (penalties, filters and other ghastly mess).
Reading Level. There's no doubt that Google estimates the reading level of websites. Furthermore, it can check the reading level: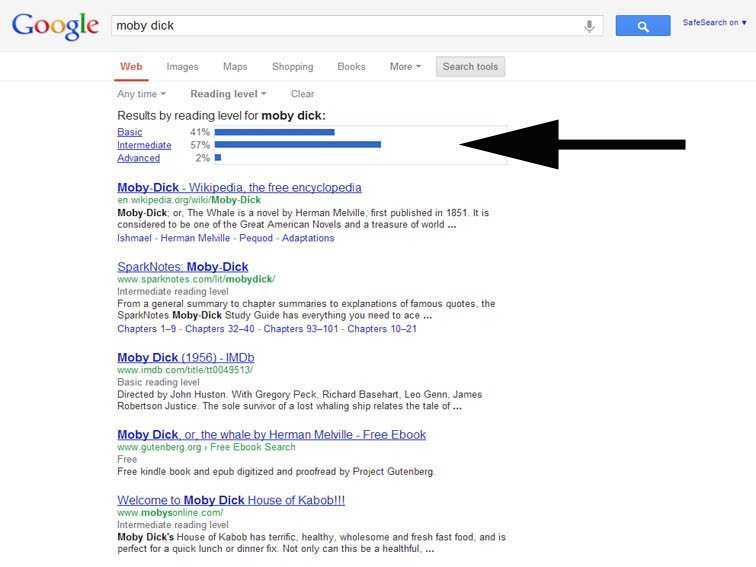 Images. Another integral part of high-quality content. Remember, nobody loves content without ANY images, videos or any other visual content (probably you too). If you'd like to get on TOP-10 search results for your keyword, you should include at least one image or any visual content.
4 Ways to Fix Your Page Load Speed
Another important part your SEO strategy that will boost your positions is page load speed optimization. Both Google and Bing take page-loading speed into account in their website ranking algorithm.
Just take a look at this statistic: one-second delay in page load time may be a reason of:
About 11% fewer page views;
Up to 16% decrease in user satisfaction (say "hi" to lower usability);
7% loss in CTR.
A few extra seconds could have a huge impact on your ability to attract users and drive your sales/services.
Users may leave your site if they have to wait even just an extra few seconds for each page to load. That would hurt your dwell time, increase your bounce rate and reduce the number of pages viewed – all of which could hurt your SEO ranking.
How you can improve your page load speed? There are some simple ways:
Minimize HTTP requests. According to Yahoo, 80% of a Web page's load time is spent downloading the different parts of the page, like images, stylesheets, and scripts. For optimizing reason, check how many HTTP request makes your website through Google Chrome's Developer Tools.
Defer JavaScript loading. Deferring a file means preventing it from loading until after other elements have loaded. If you have a site on WP CMS, you can the WP Rocket plugin to easily enable deferred JavaScript loading. If you have a site on any other CMS, try to place a call an external JavaScript file just before the </body> tag or try to find the plugins that fit for that reasons.
Optimize your images size. One of the easiest ways to reduce image file sizes is cropping your images to the correct size. Another ways are using the plugins that fit for your CMS (for example, WP Smush for WordPress), or using special online services that could optimize images size by compression.
Don't use plugins that significantly worsen your website speed. Plugin Performance Profiler is a good option for identifying plugins that may be a cause of issues on your site.
Don't forget to monitor your website's speed both on desktop and mobile version. For these purposes you can use a tool provides by Google - PageSpeed Insights. We should note that this is one of the best ways to get correct information about your website's speed and some optimization suggestions that may fix your problems.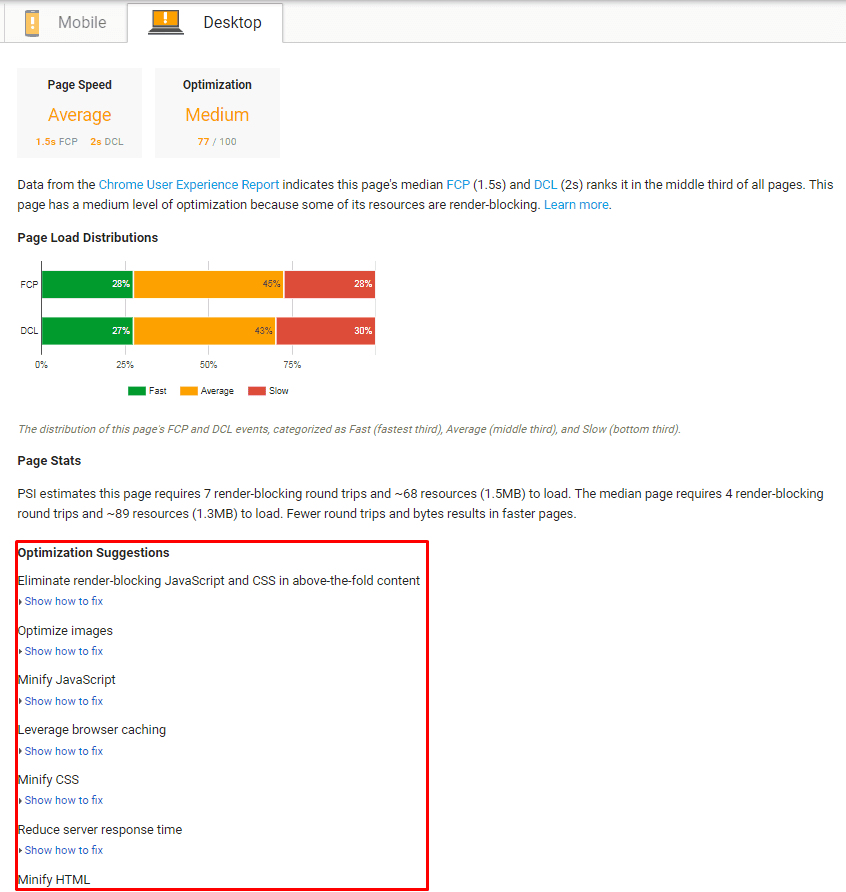 3 Ways to Improve Your Backlink Profile
Ok, we could tell you about 1001 ways to build new links for your website. But we don't. Why? Because we know that various strategies isn't so good as told us linkbuilding evangelists. Yes, you can use the Spyscrapper technique or Broken Link building technique, and you can even get some link juice for your website but… You should assess your "time/results" ratio properly.
For example, you decided to use some linkbuilding techniques to acquire some links. Then, you should compare all techniques in "time/results" ratio like this one:
| | | | |
| --- | --- | --- | --- |
| Time | Technique | Results | Link Quality |
| 12 hrs | Linkbuilding Technique #1 | 5 Backlink | High |
| 4 hrs | Linkbuilding Technique #2 | 1 Backlink | Very High |
| 7 hrs | Linkbuilding Technique #3 | 4 Backlink | Low |
| 15 hrs | Linkbuilding Technique #4 | 2 Backlink | Average |

So as you may see, there is no need to waste a time for a linkbuilding technique #4, because you spent about 7.5 for one backlink with average quality.
Instead of this, you should focus on a linkbuilding technique #1 ( 2.4 hrs per 1 high-quality backlink) and linkbuilding technique #2 (4 hrs per 1 very high-quality backlink).

However, you can use the next 3 ways to improve your backlink profile:
Guest posts/Contributions. An ol' method to get quality backlink. There are so many websites where you can acquire new high-quality backlink! For example, you can be contributor at HuffPost, Forbes, or at any other authoritative niche website. If you don't want or don't know how to create, you can always hire freelance writers who can create a great content.
Your backlink should be niche-relevant. Ok, it's not a necessary requirement, but you should try to get the relevant backlink as much as possible. Remember, Google is sensitive to backlink quality. You can always find the niche-relevant websites and links using the Majestics data, namely Trust Flow and Citation Flow data.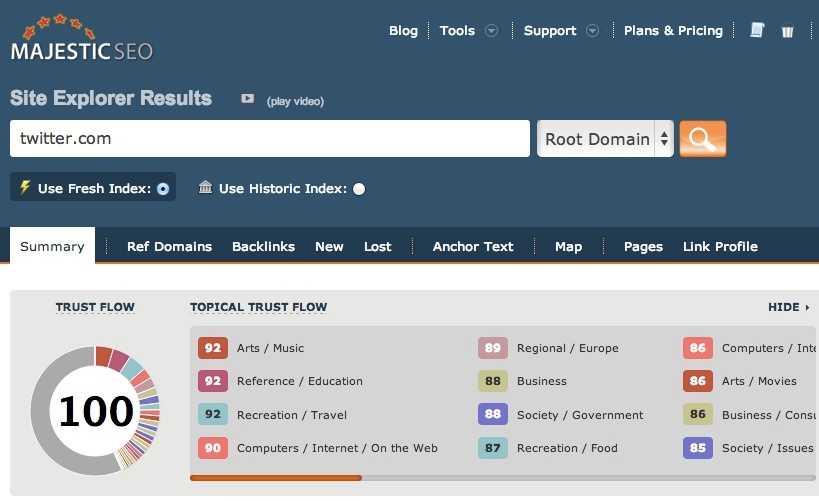 Use content-curated websites to promote your content. There are a bunch of websites that fit for your needs. For this purposes, you can use Digg, GrowthHackers, Buzzfeed, The Week, Scoop.it, Lifehacker, etc.
At last, but not at least, don't forget about social media presence. The more people know about you, the better traffic you'll get to your website.
Social sharing also helps drive purchasing behavior: Nearly 4 in 10 Facebook users report they have gone from liking, sharing or commenting on an item to actually buying it, while 43% of social media users have purchased a product after sharing or liking it on social media platforms.
Another case study shows that a pest control company boosted organic traffic by 15% in just 2 weeks after running a campaign aimed to increase social sharing.
Now you can see, that you need only 15 ways to boost your SERP positions in any search engine. It's not hard, but it's not quick and simple as well. In any cases, you NEED to devote some time for your upgraded SEO strategy - only this general way gives you perfect results.